By Josie Moody, Office Manager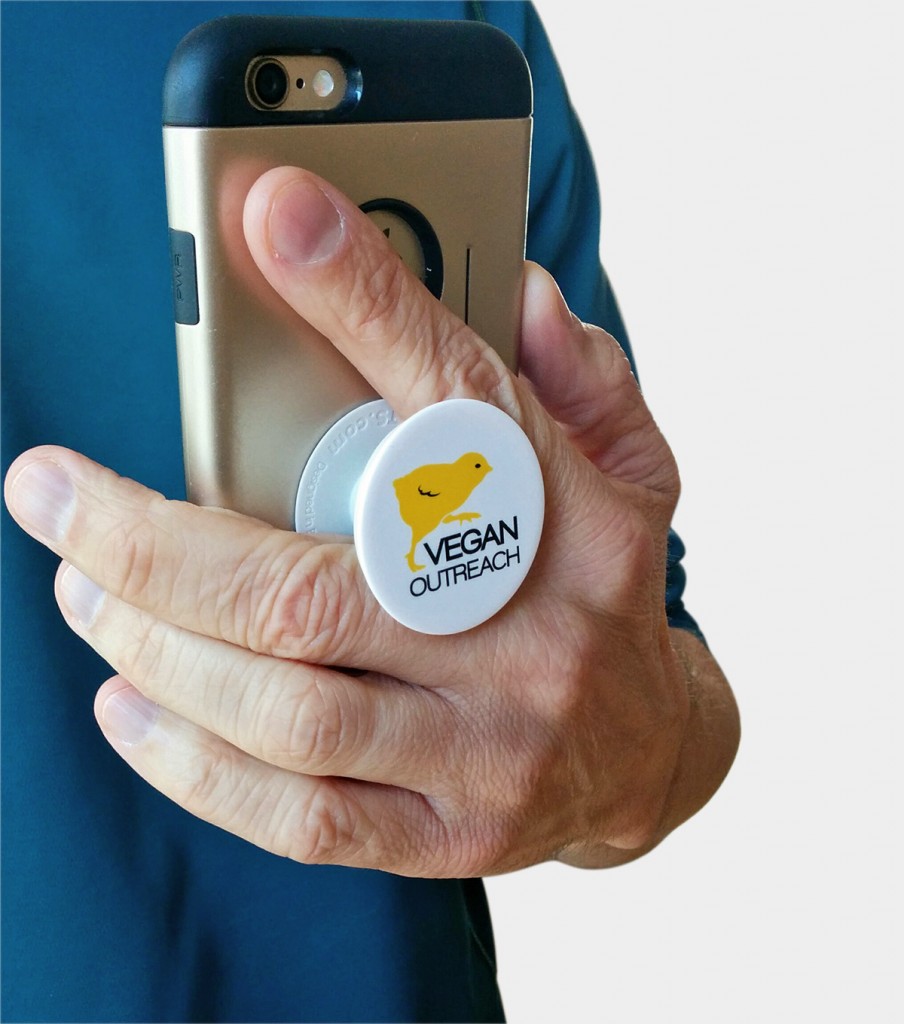 I'm still totally in love with one of Vegan Outreach's most popular pieces of merchandise, created by VO donor David Barnett, the PopSocket!
What's a PopSocket? It's a flat piece of plastic that you stick to the back of your mobile device. You pop it up to create a grip to help you hold onto your phone, to act as a stand for your device, or to wrap your earbuds around to keep them accessible and to keep them from getting tangled. Learn more about it here.
PopSockets were created with the help of a Kickstarter campaign. Since going live in 2014, they've been the recipients of much acclaim—from NPR calling them "cool" to the Wall Street Journal noting that they're the "best that they've seen" for creating an instant kickstand for your device.
What has been the best part of my PopSocket experience thus far? Something I'd never even considered—meeting more vegans! In one night, I met two vegans because they saw my customized Vegan Outreach PopSocket!
You too can show your support for Vegan Outreach by purchasing one of our custom PopSockets from the Vegan Outreach website for $10.