By Kimberly Moffatt, Outreach Coordinator
Costa Rica is a country I've wanted to visit for years, and I finally made it there this summer. I had the joy of sharing the experience with my partner, Jon.
In the first of this two part series, I'll share about our vegan eating experiences while touring this beautiful country. In part two, I'll give the details about the activities we did in between eating!
The first day, we flew into the country's capital, San José. We stayed in an Airbnb and had access to a kitchen. We made rice and lentils that evening. In the morning we took a bus to La Fortuna, where we stayed at local lodge in the jungle. We had our own bungalow and pool—and the most amazing view of the beautiful Arenal Volcano!
The lodge provided breakfast each morning that consisted of rice and beans, fried plantains, fresh fruit, juice, and delicious Costa Rican coffee. Before digging in, we made sure the rice and beans weren't made with lard or chicken stock (as that's pretty common).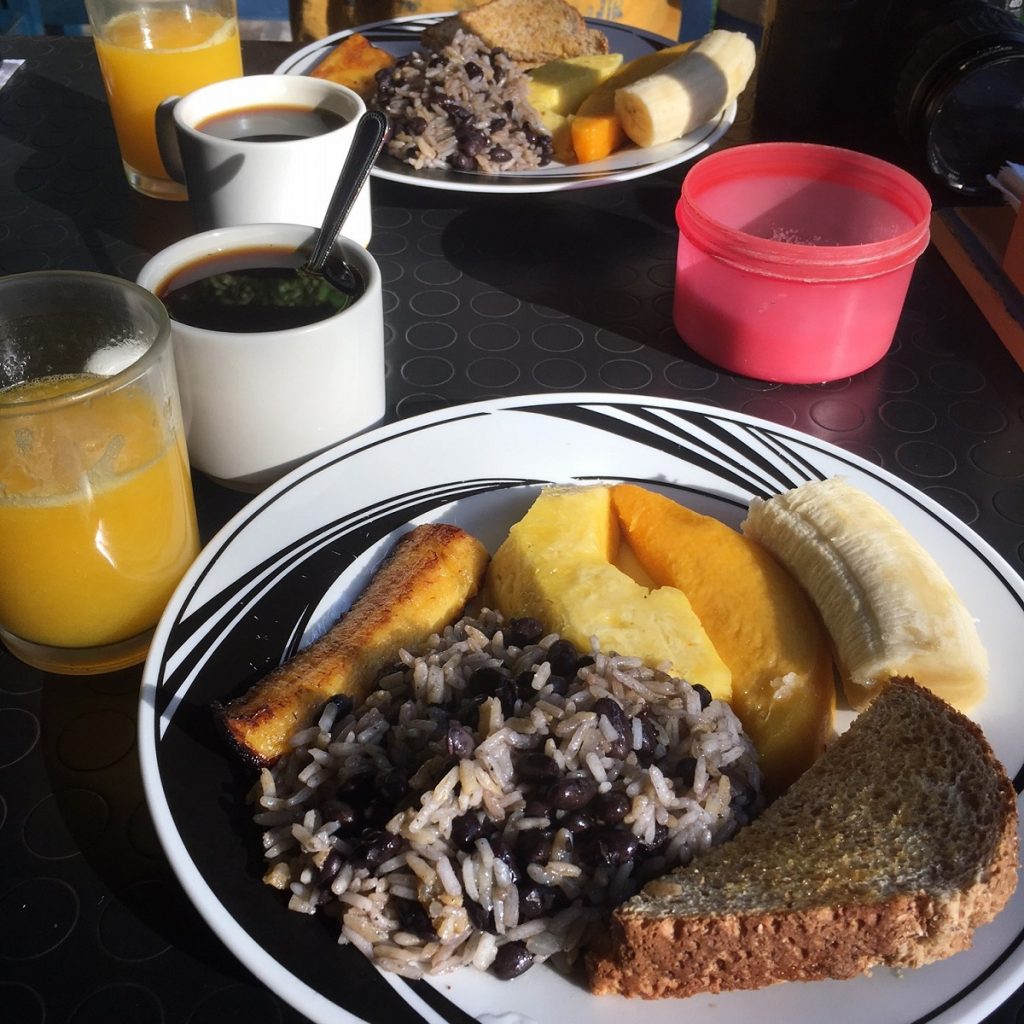 While staying in La Fortuna, we did the Two Volcano Extreme Hike. Lunch was provided for us, and consisted of fruit juice, fresh fruit, chips, and a sandwich made with veggies and mushrooms. It wasn't the most exciting lunch, but for us, it was better than non-vegan food or going hungry! We also found a local fruit market and decided to try a few fruits we'd never had before.
Thanks to Happy Cow, we found a sushi restaurant nearby called Kappa Sushi. The restaurant offered a full vegan menu—including a sushi boat! It had a mixture of plantain rolls, fried tofu skins, vegetable rolls, and other vegan items.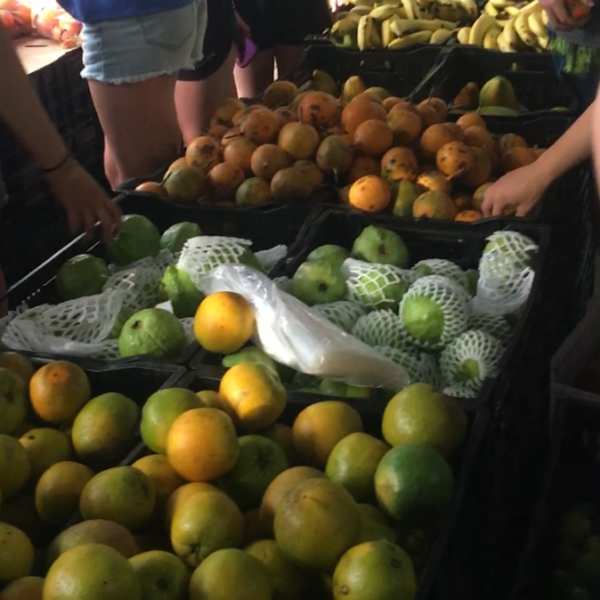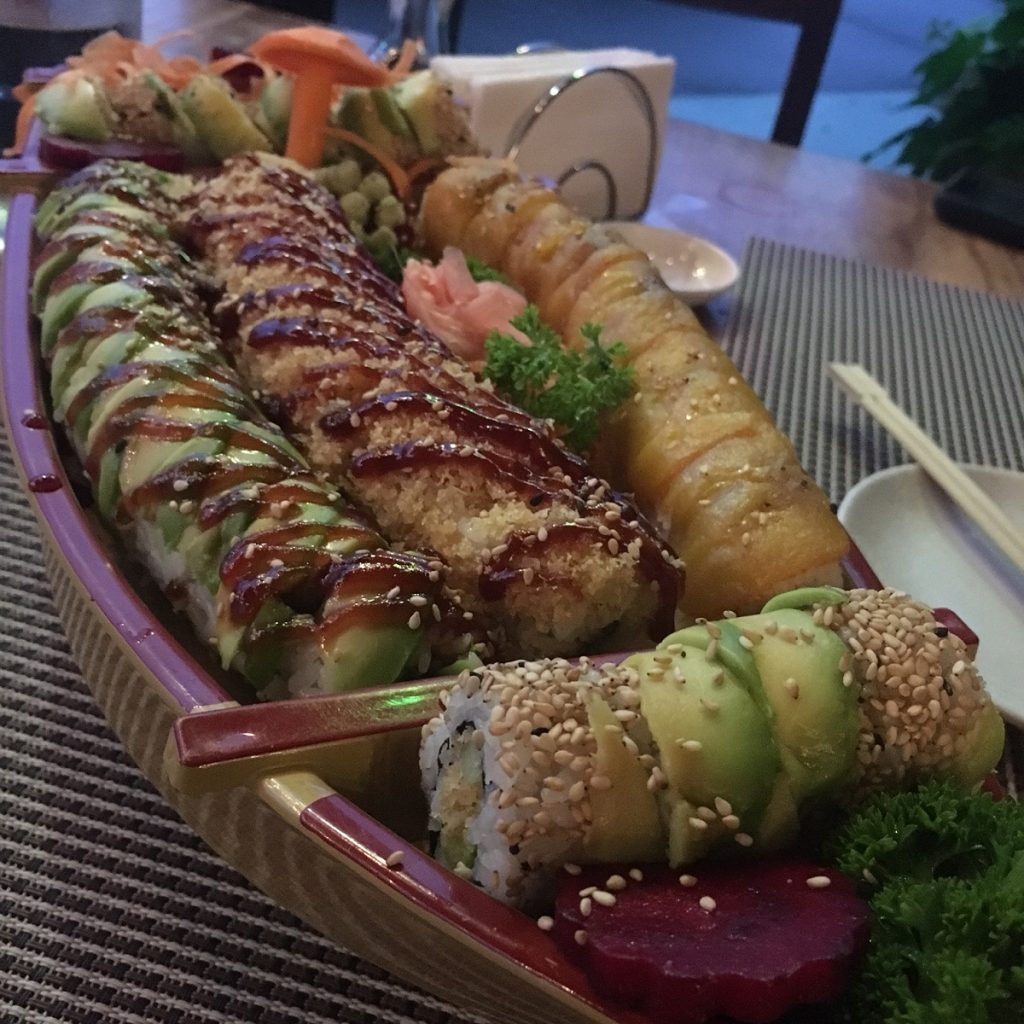 The next day we headed to Monteverde. We checked into our hostel, Monteverde Backpackers—and to our surprise—it had a full kitchen! We walked to a nearby grocery store to pick up a few items, and we ended up chatting with another traveler who invited us to continue our chat over a meal. We cooked green beans, potato and bean tacos, broccoli, and we prepared a small salad with papaya. Our meals for the next few days were roughly the same.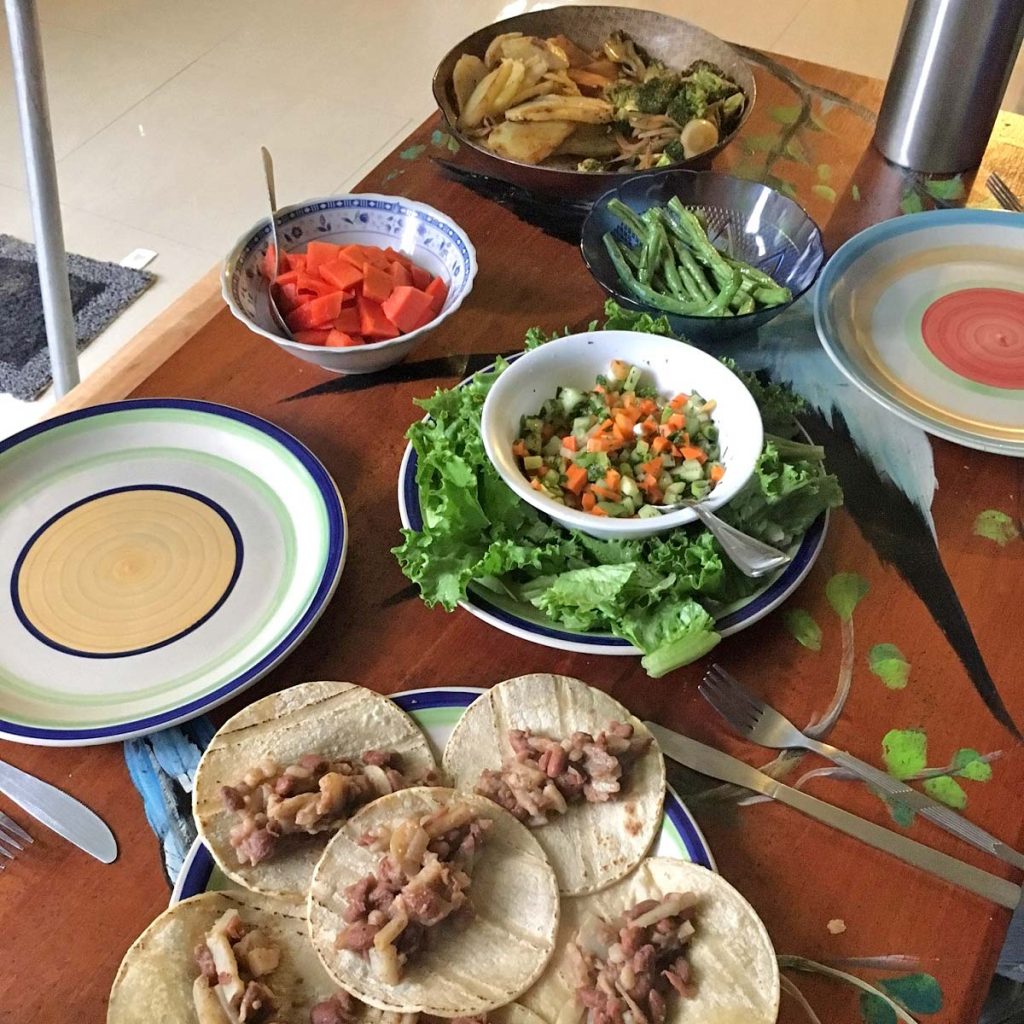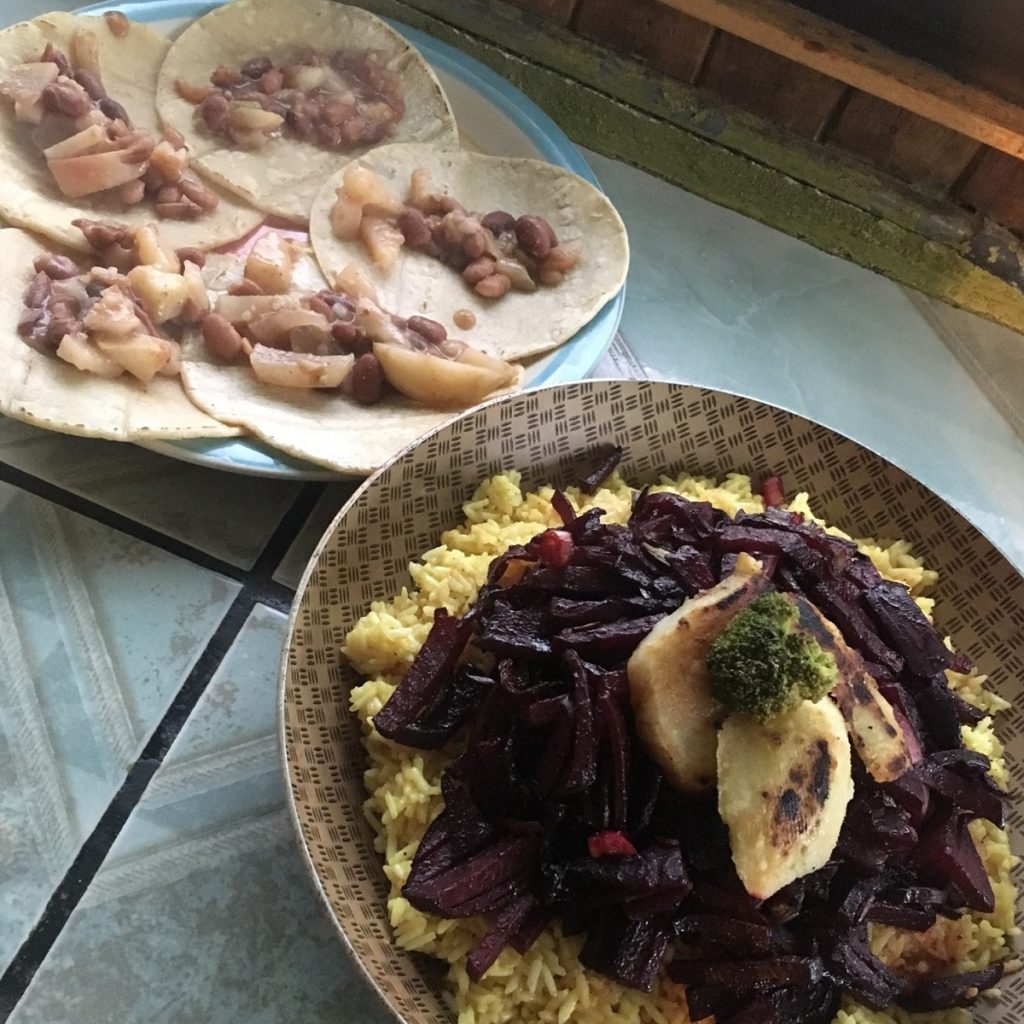 The last few days of our trip were open, so we decided, last minute, to head to Manuel Antonio. Our final hostel also had a kitchen, so we made our favorite bean and potato tacos, and enjoyed more plantain chips than we care to admit.
Manuel Antonio State Park was closed on the Monday we planned to visit, so instead we explored the small town and enjoyed espresso at a local restaurant. There was a coffee shop near our hostel, and it offered soy and almond milk. I ordered a black cold brew and Jon enjoyed a fresh coconut. There weren't many options to eat in this tourist town, so we cooked for ourselves the remainder of our stay.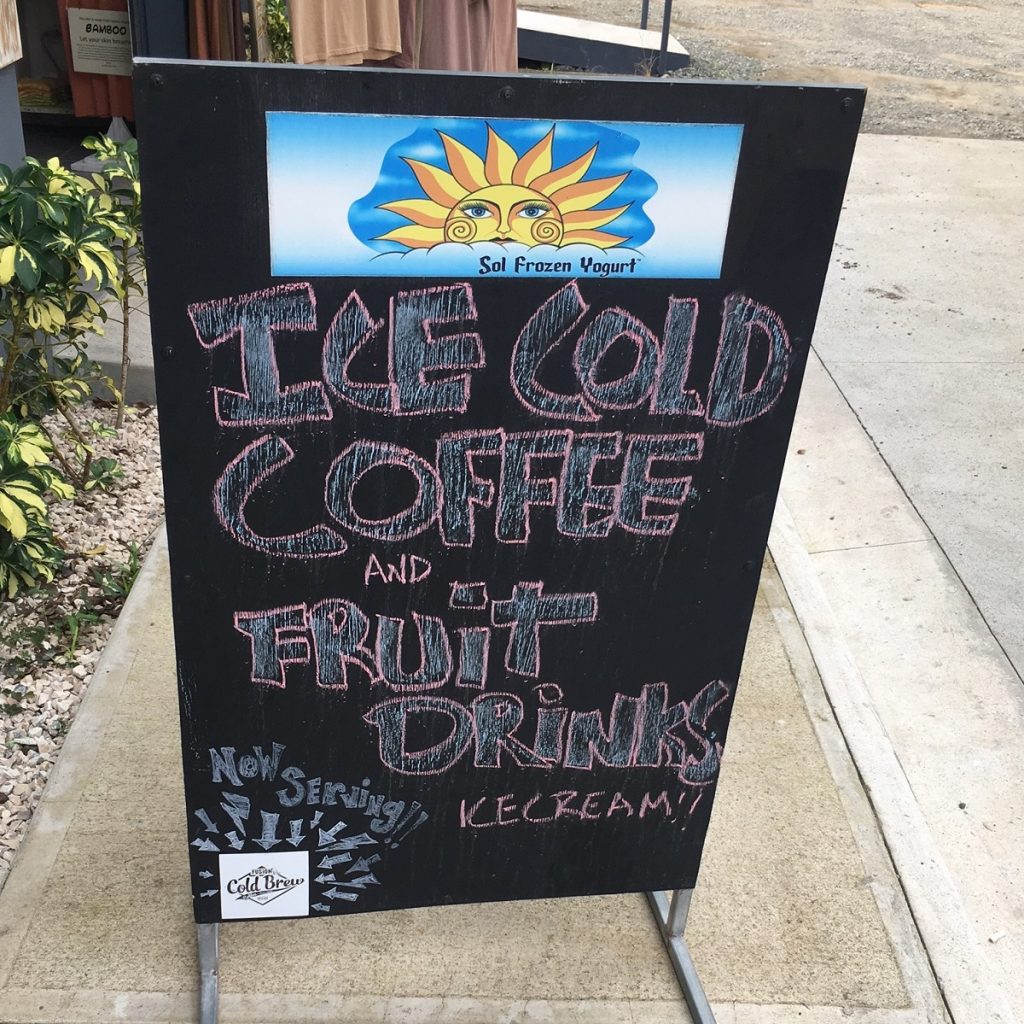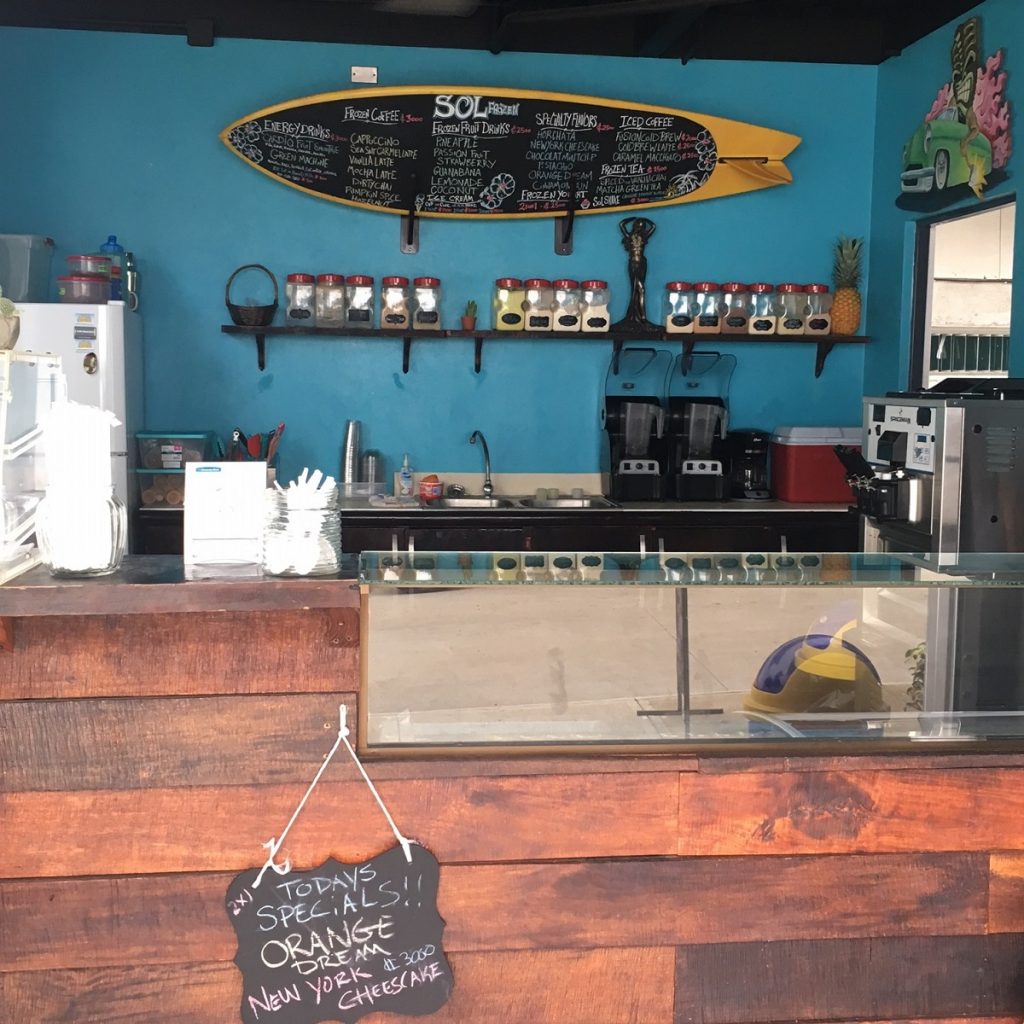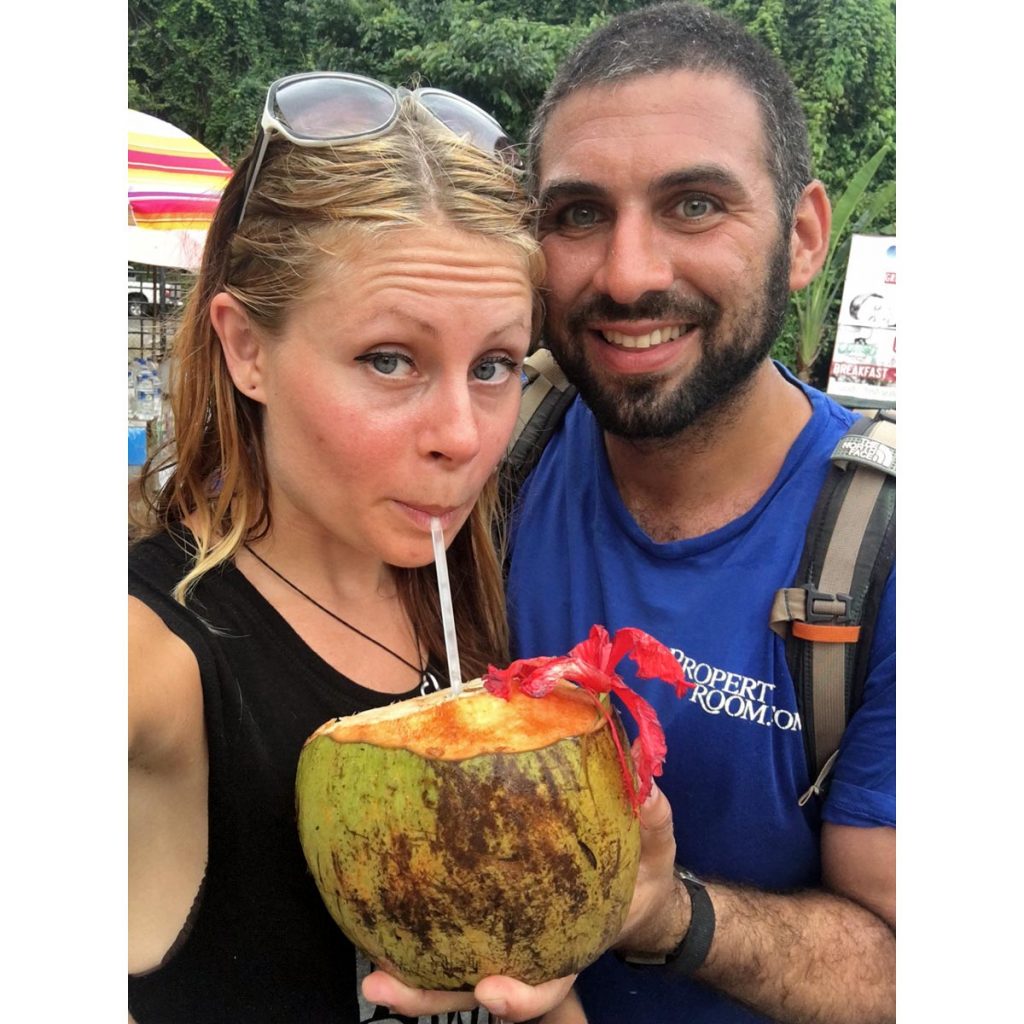 While it's a bit trickier eating out, the grocery stores always offered a wide variety of whole foods—ideal if you have a kitchen—and many packaged vegan items. You can buy soy and almond milk, as well as other specialty foods. However, the prices on those items tend to be marked up quite a bit.
If you're vegan and interested in going to Costa Rica, rest assured that—even if you have to get a little creative—you can enjoy the beautiful environment and eat completely vegan! I'd recommend staying in a few places where you can cook your own food and pack vegan snack foods for the times you need fuel in a pinch—Jon and I packed a lot of granola, and Clif and LUNA bars for snacking.
And now that you've got the scoop on the vegan grub, we'll see you back here in a few weeks when I share all the fun activities we did while touring the country!