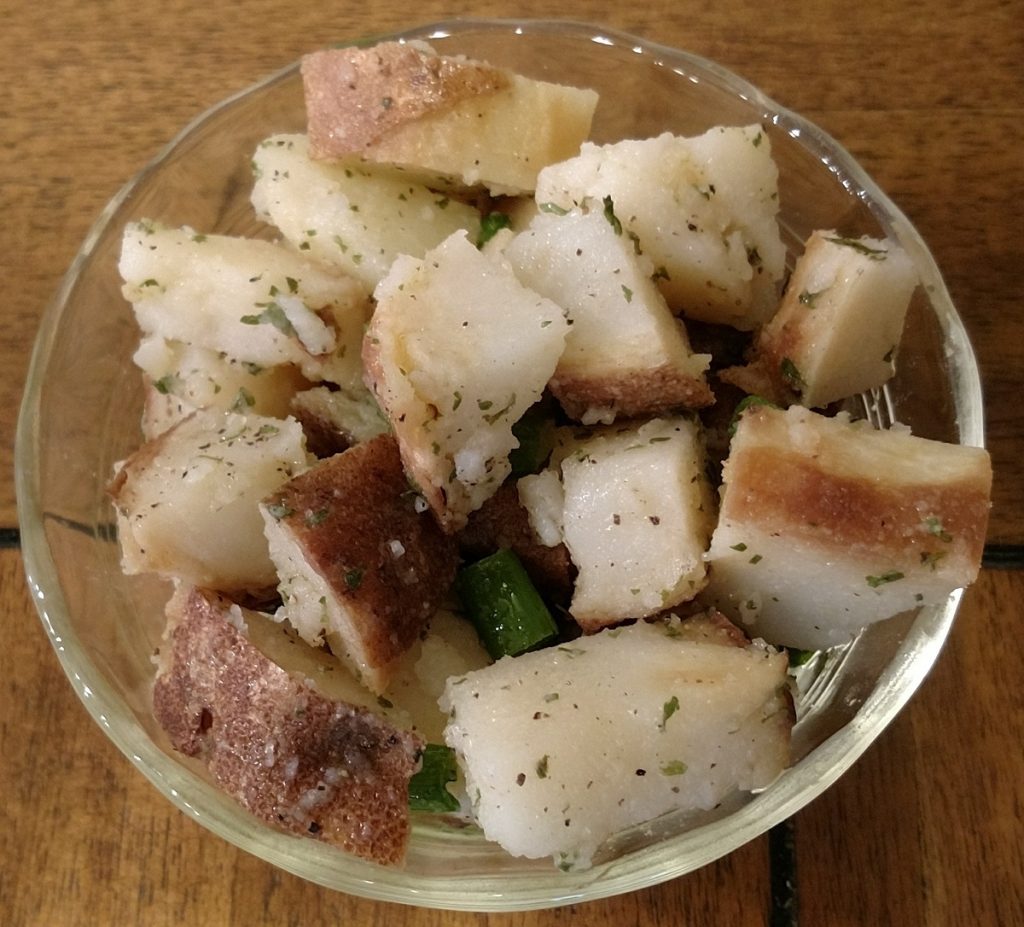 We're pretty big fans of potato salad here at Vegan Outreach. If sharing two potato salad recipes hasn't clearly demonstrated our slight obsession—here and here—then maybe sharing a third will get the point across!
This recipe comes to us from Sylvia Norris, the mother of VO's Executive Director, Jack Norris.
It's fast, it's simple, and it's delicious. Give it a try and let us know what you think!
German Potato Salad
Yields 5-6 servings.
Ingredients
6-9 medium sized potatoes or 12 small potatoes
6 tablespoons olive oil
1 teaspoon freshly ground pepper
1 teaspoon salt
2-3 tablespoons red wine vinegar
⅔ cup finely chopped green onion
4 tablespoons fresh chopped parsley
Directions
Boil the potatoes until just pierceable.
If desired, peel the skins off. You'll want to do this as quickly as possible.
Chop the potatoes to desired cube size.
Add olive oil, pepper, salt, and vinegar. Stir until the potatoes are well coated.
When you're ready to serve the salad, add the green onion and parsley. Enjoy!