By Kevin Gallagher, VO Operations Manager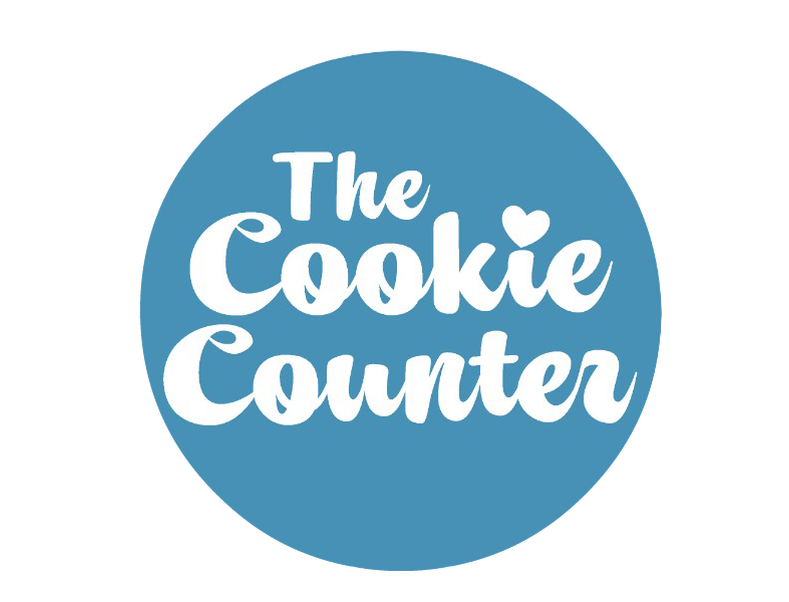 A few months back, I heard through the local vegan grapevine that a new vegan ice cream shop, The Cookie Counter, had recently opened in my city of Seattle, WA in the Greenwood neighborhood.
In fact, checking online, I discovered that prior to their new stand-alone vegan ice cream shop, that the Cookie Counter had since 2014 operated a vegan ice cream truck during the summer.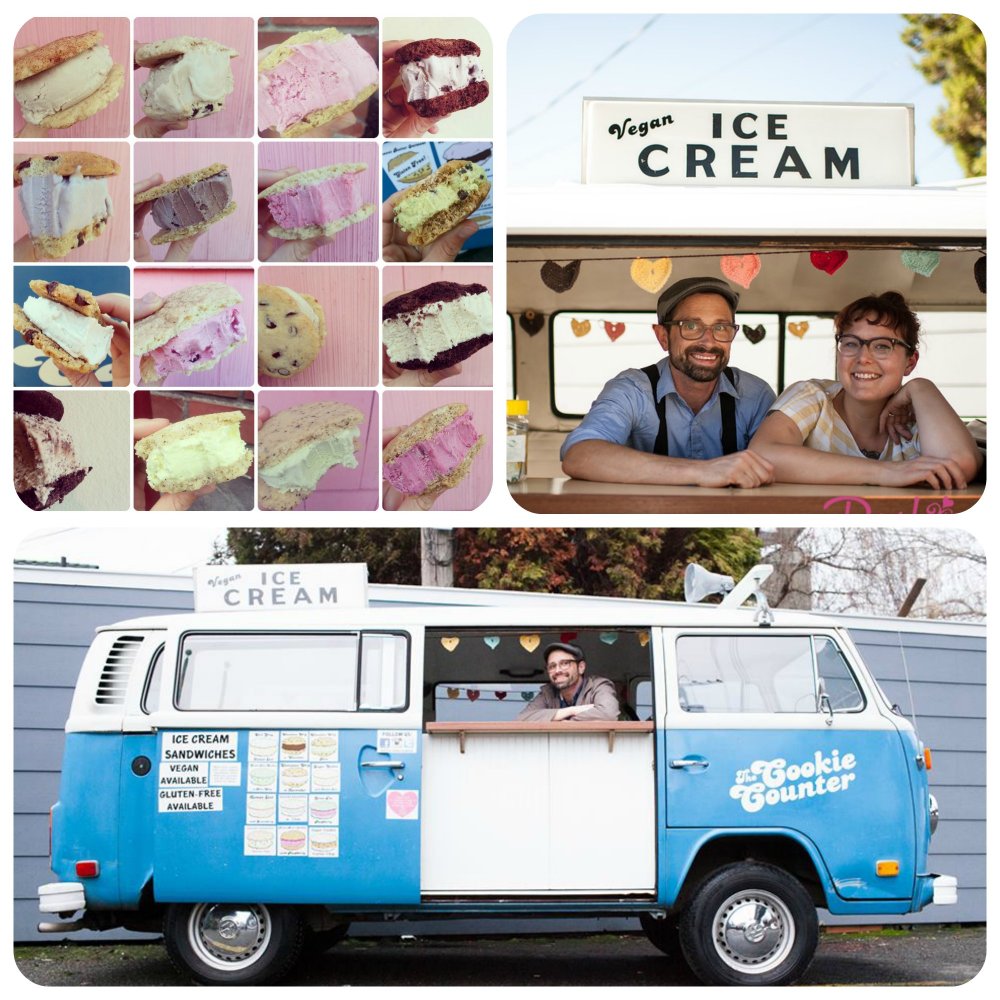 Curious to sample the sweet tastes of the Cookie Counter's new storefront shop, I ventured forth on a summer weekend along with my more than willing companions—my brother, Mark Gallagher; Vegan Outreach Board of Directors Vice-Chair, Melissa Li; and Melissa's adorable chihuahua, Pablo.
Given that it was a warm summer Sunday, we found ourselves at the Cookie Counter's store at the end of a long line of people that stretched out the door onto the sidewalk. However, as it was a beautiful day, we didn't mind the wait and just chatted among ourselves. We had ample time to see what the shop's menu and display cases had for us to enjoy.
All of the Cookie Counter's ice cream is made from organic coconut milk, and is both soy and gluten-free. Besides ice cream as a single or double scoop in a cone, the Cookie Counter serves vegan sundaes, floats, and shakes. They also make an assortment of baked goods such as cookies, brownies, and pies. And as this is Seattle—the capital of coffee!—the shop includes an espresso bar.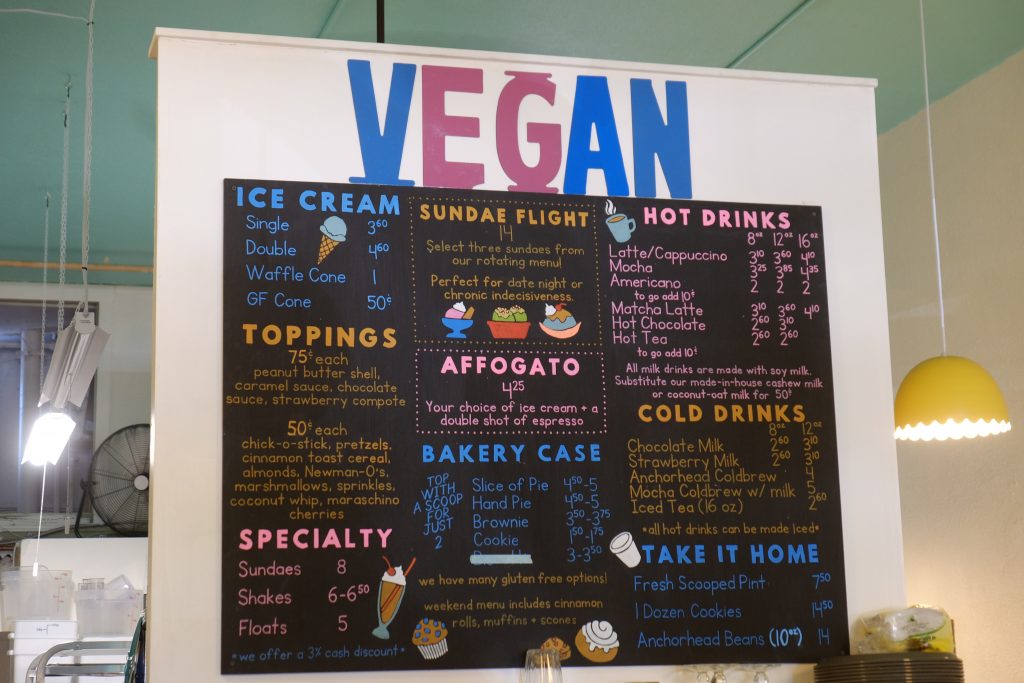 I also had time in line to reflect on the following. My interest in wanting to visit the Cookie Counter was both professional—since I'm a vegan and I work for VO—and partly one of my own personal history. Growing up in suburban Chicago, IL, I and my family had long patronized a local ice cream and candy shop, a shop that was and still is, as they say, "a Chicago landmark institution" now of some 85 years' standing.
Thanks to this family connection to it, I ended up working for a number of years at that very same suburban Chicago ice cream store during the summer when I was on my breaks from school. Sadly though, this Chicagoland ice cream shop wasn't vegan, but as I worked there in my vegetarian, pre-vegan days, that didn't trouble me at the time. Only later, once I became vegan, did I wish that veganized versions of such memorable places existed.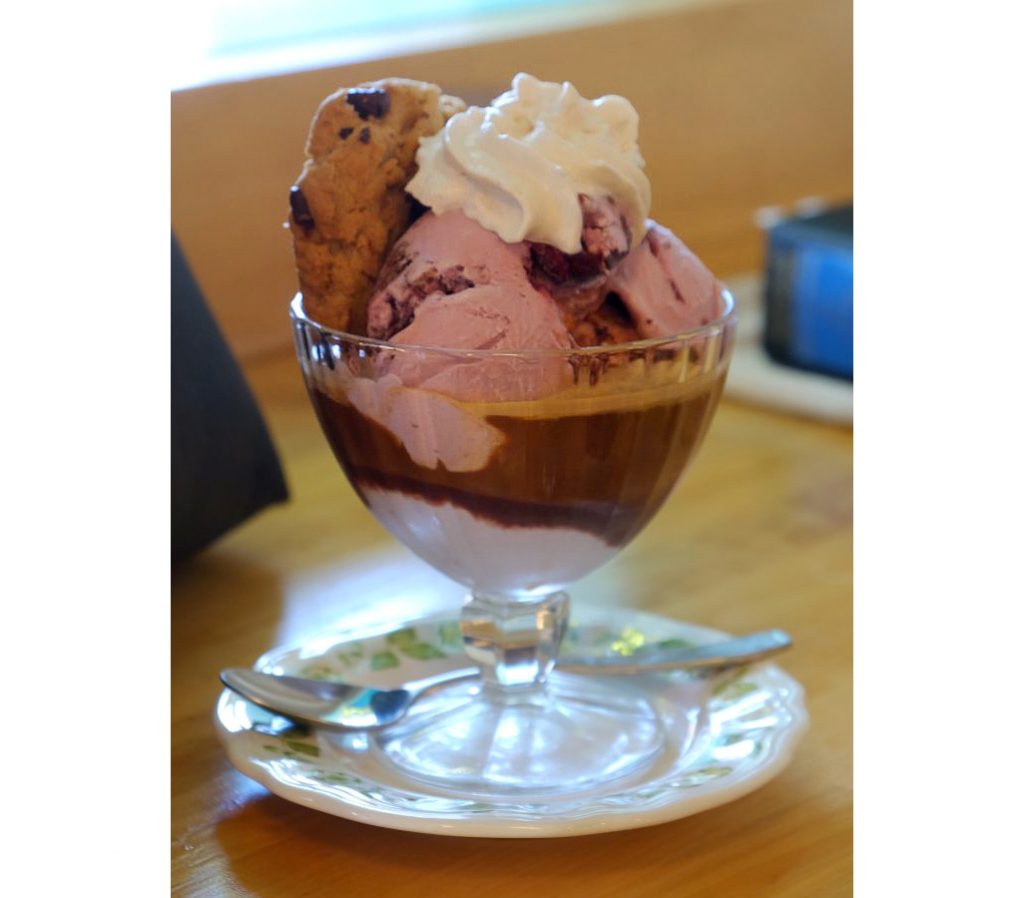 So all of this went through my mind as I was waiting in line at the Cookie Counter. There was nostalgia about the ice cream shop days of my youth in Chicago, and my hope that the vegan ice cream shops of today can create similar strong ties with and memories in their local patrons.
Fortunately, from the looks of it that day in the Cookie Counter, that strength of local connection is being well established. And the Cookie Counter's ice cream was being much appreciated by old and young patrons alike. This is, after all, rather an integral part of the Cookie Counter's aim—to provide a nostalgic and enjoyable experience at a neighborhood vegan ice cream shop.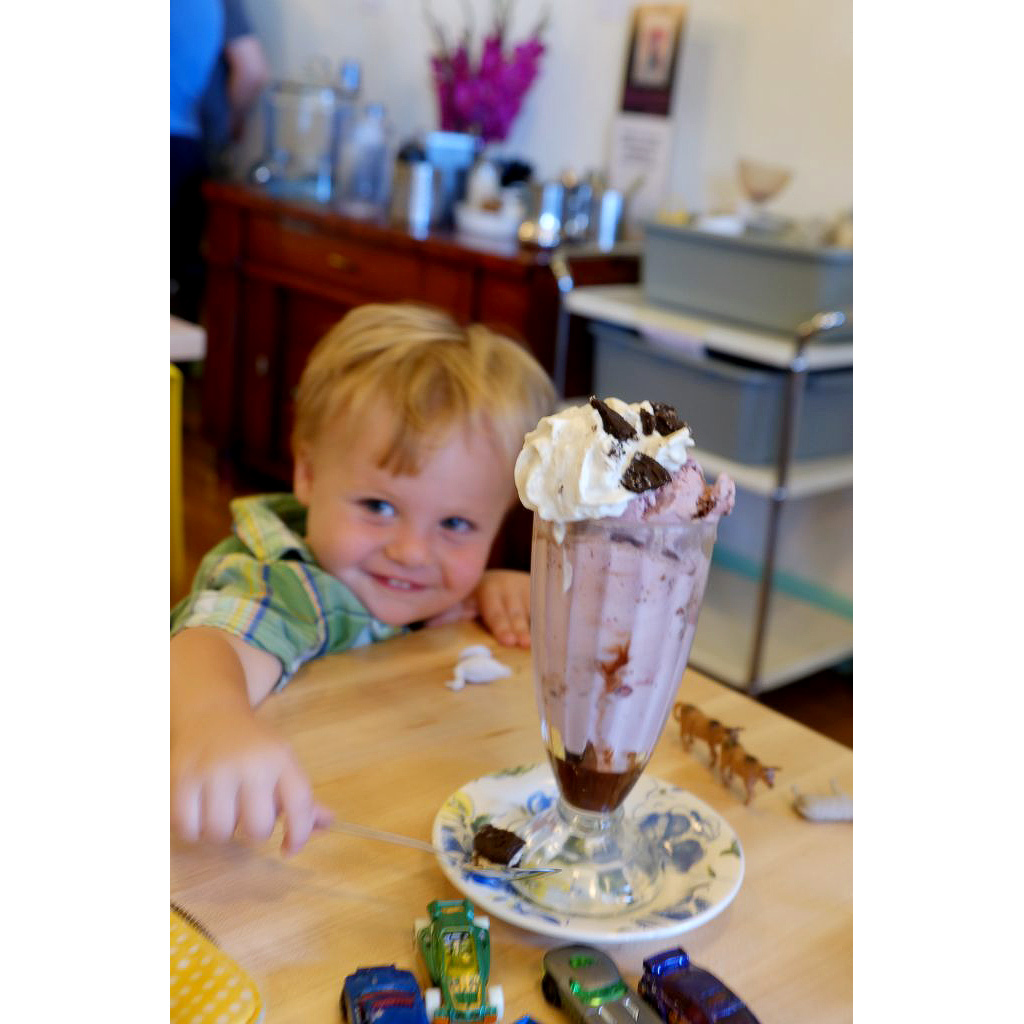 Eventually, Mark, Melissa, Pablo, and I made it to the head of the line and placed our orders for single scoops of lavender flavor ice cream in waffle cones—pretty much the nostalgic ice cream shop treat!
As a former ice cream shop employee, it's a heresy to admit this, but I've never been the biggest ice cream fan. I was always much more drawn to the fruit tastes of sherbet and sorbet, and I stuck to basic vanilla on those rare occasions when I did have ice cream. But as a vegan, I've taken a liking to the vegan ice cream I have had.
Given that it was such a glorious summer day in Seattle, we decided, ice cream cones from the Cookie Counter in hand, to have them outside instead of remaining in the comfortable but crowded interior.
Even Pablo was very inquisitive about the ice cream we had in our hands, and we all thought it only fair to let him indulge his sweet tooth as much as we did. So like us, Pablo too got to have a wonderful taste of ice cream on that warm summer's day!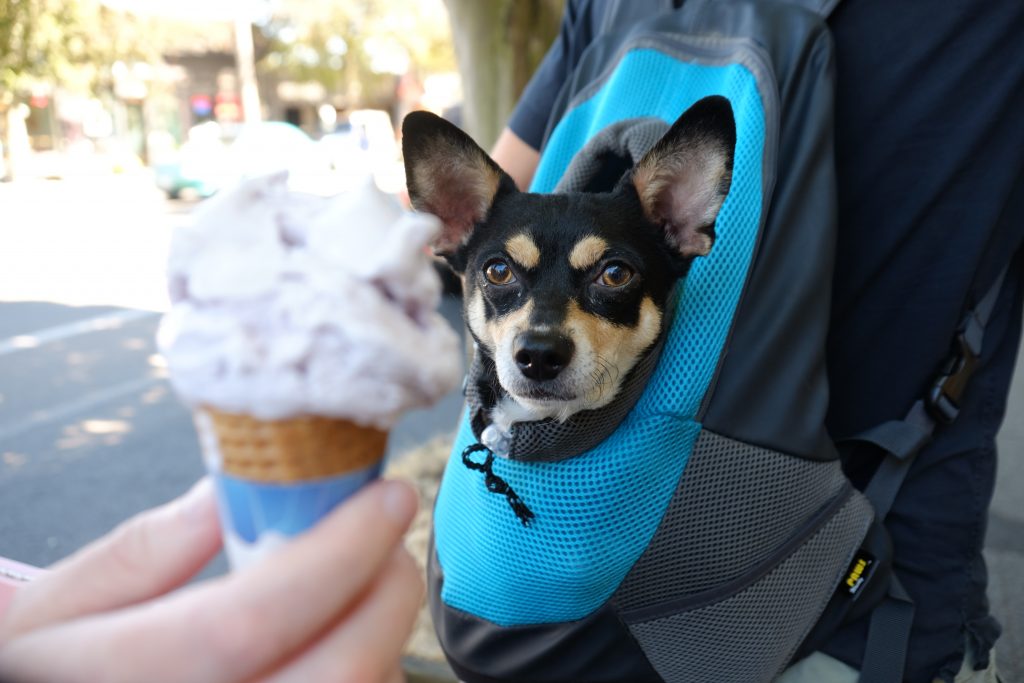 Though summer has now drifted to autumn—and it being long past peak summer ice cream season—there's no reason not to enjoy the sweet treats of a vegan ice cream parlor at any time of year. And this is the perfect time of year to sample and enjoy their baked goods. After all, the Cookie Counter is thankfully open year round for one to savor its desserts.