By Katia Rodríguez, Mexico Campaigns and Spanish Media Coordinator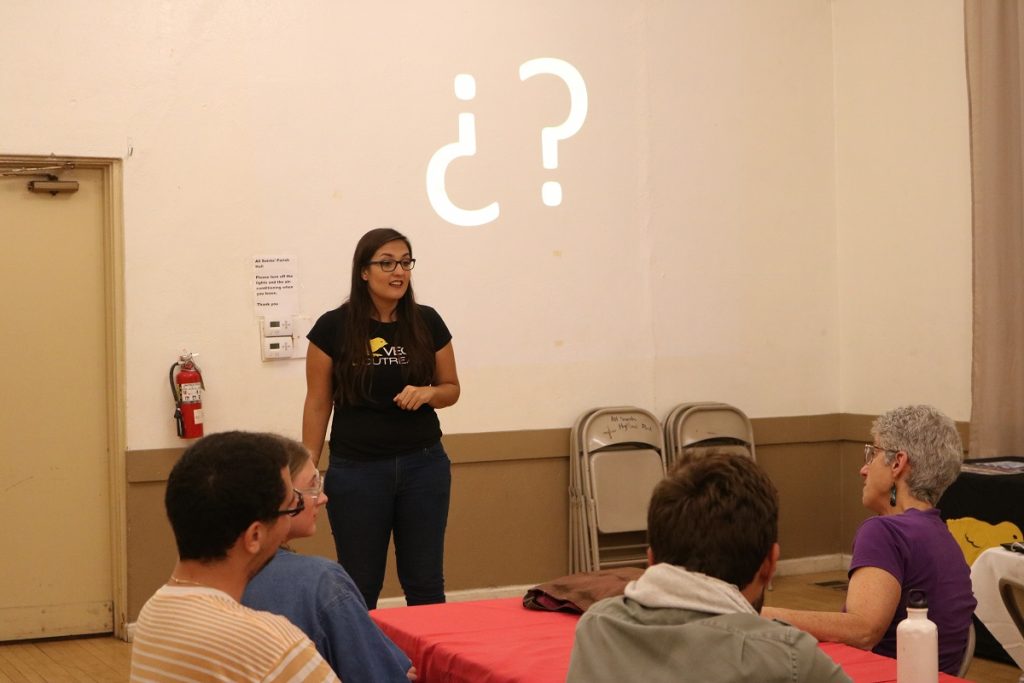 I recently traveled from Mexico to Los Angeles, CA to give an informational presentation at All Saints Episcopal Church in the Highland Park neighborhood. The event was part of VO's Community Engagement Initiative (CEI) and was organized by Roxanne Hill, VO's Events and CEI Manager.
The community at All Saints has a large Latino population, so I was invited to give a talk in Spanish about the benefits of adopting a plant-based diet. There were about 20 people in attendance, and I discussed the benefits a plant-based diet can have for people's health, the environment, and the animals that are raised and killed for food.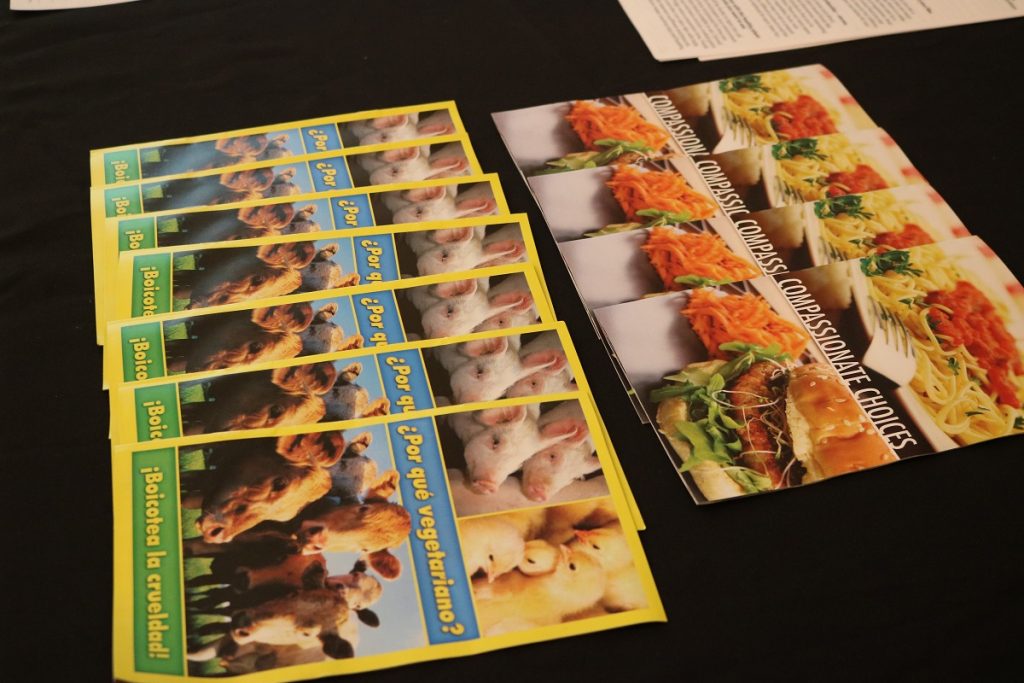 As people started showing up we discovered that some of the attendees weren't native Spanish speakers. I ended up giving the presentation in both English and Spanish—we didn't want anyone to feel left out!
The group was very interested in what I had to say! Many of the attendees interrupted me several times—agreeing with what I was saying and sharing personal experiences.
One woman told the group that when she was younger she lived with multiple pigs and there was one pig in particular that she cared deeply for. She described how after that special pig was killed they cut her open and she still had babies inside. She cried a lot and gave up eating pigs at a really young age.
Other people in the audience shared that they have high blood pressure and cholesterol and are interested in making dietary changes for their health.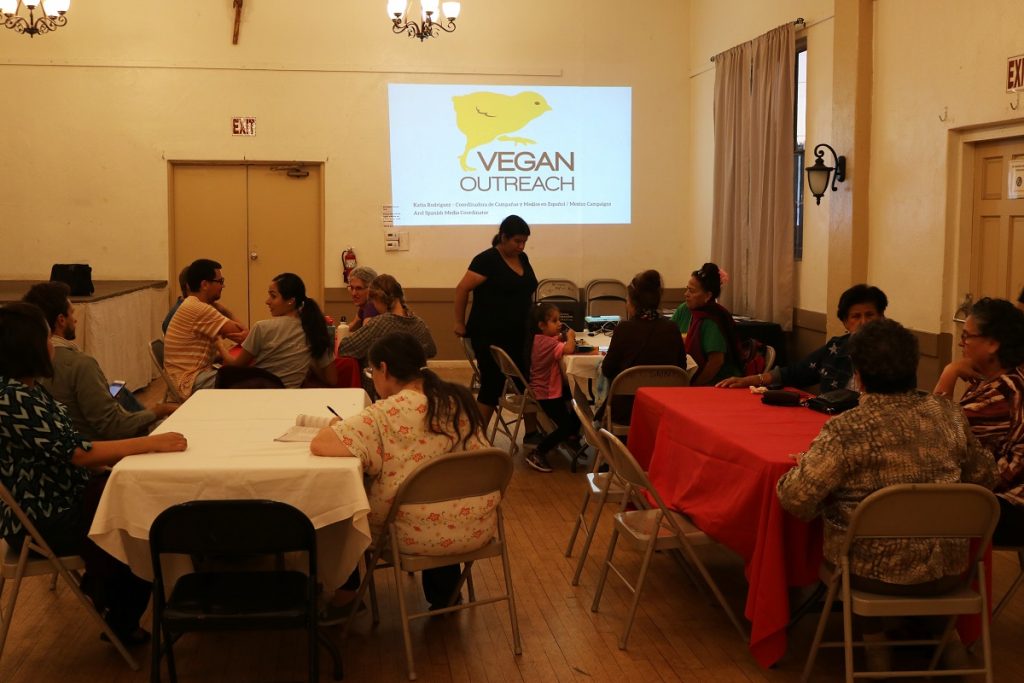 At first, it seemed like the audience's main motivation for taking interest in the topic was for health reasons, but they were also quite shocked when I explained what happens to animals in factory farms. They were also concerned about the environmental problems caused by animal agriculture, especially water issues in this drought-ridden state. I was very moved by how grateful this community was for my presentation.
And after the presentation and thoughtful discussions, it was time to eat!
Derek Rogers, The Nomad Vegan, cooked us a delicious vegan dinner! The menu consisted of—
Tofurky Chorizo and Chick'n tacos
Melissa's Red Kidney Beans
Follow Your Heart Sour Cream
Rice
Ripe avocado slices
Watermelon and jicama salad
Trader Joe's Soft-Baked Snickerdoodles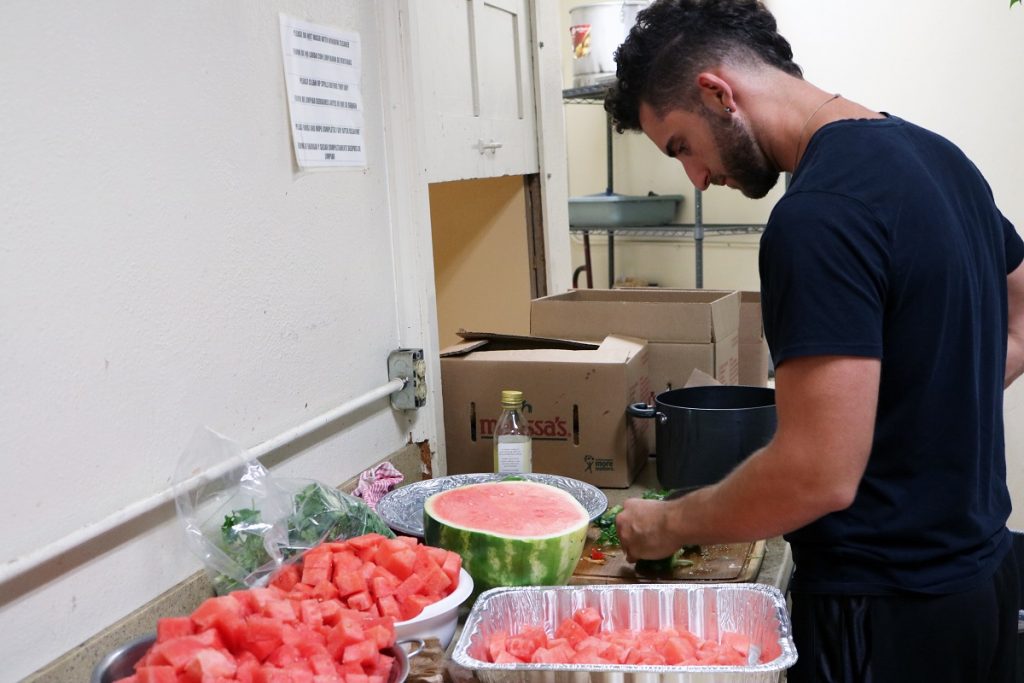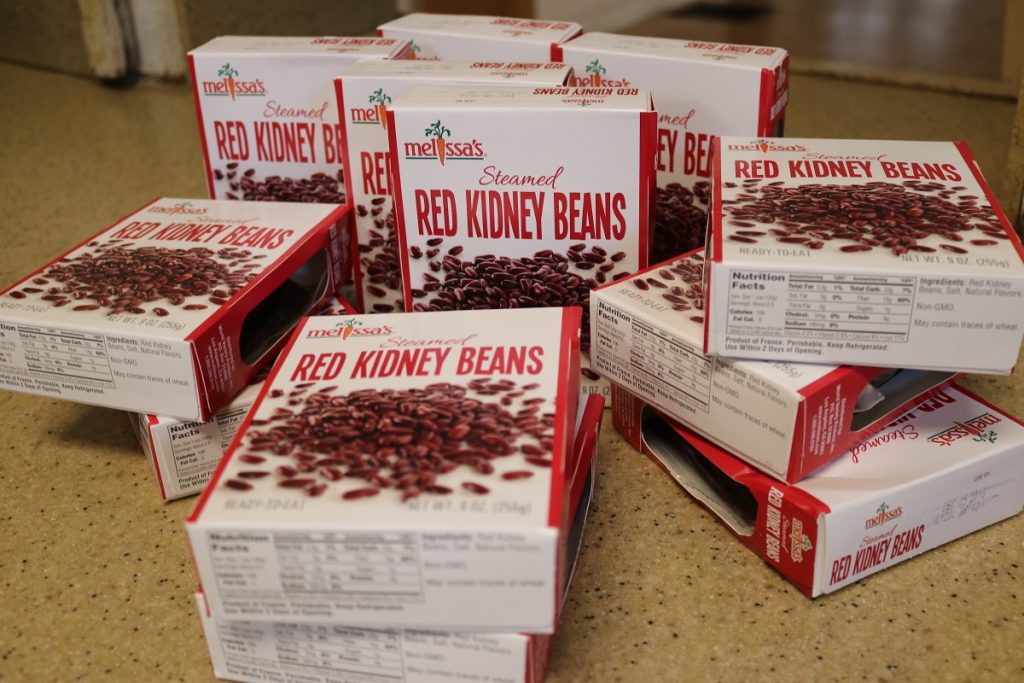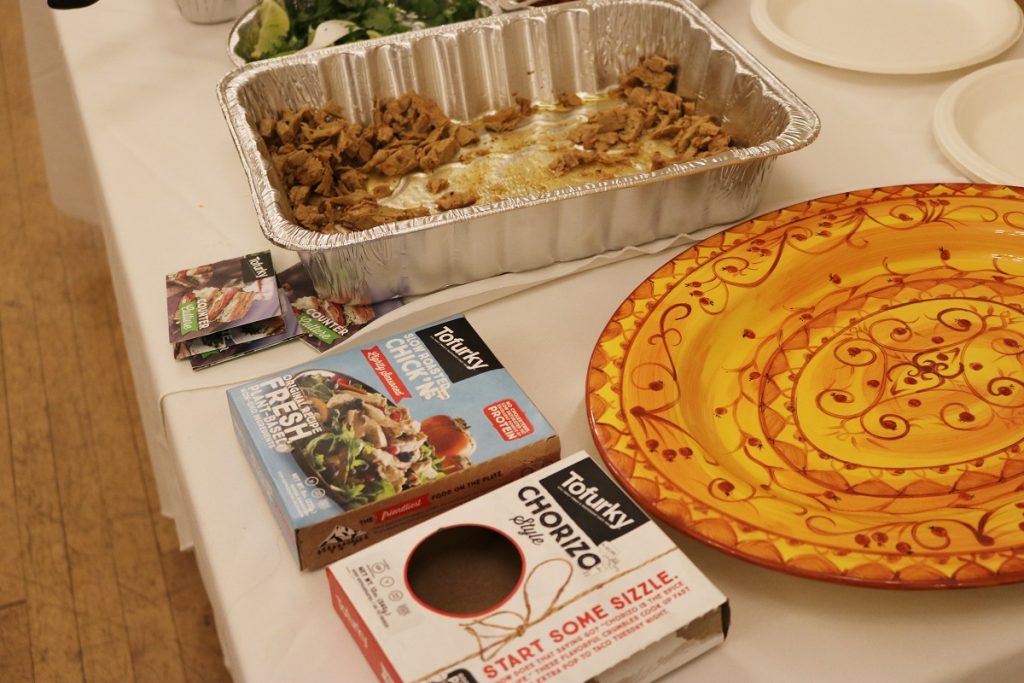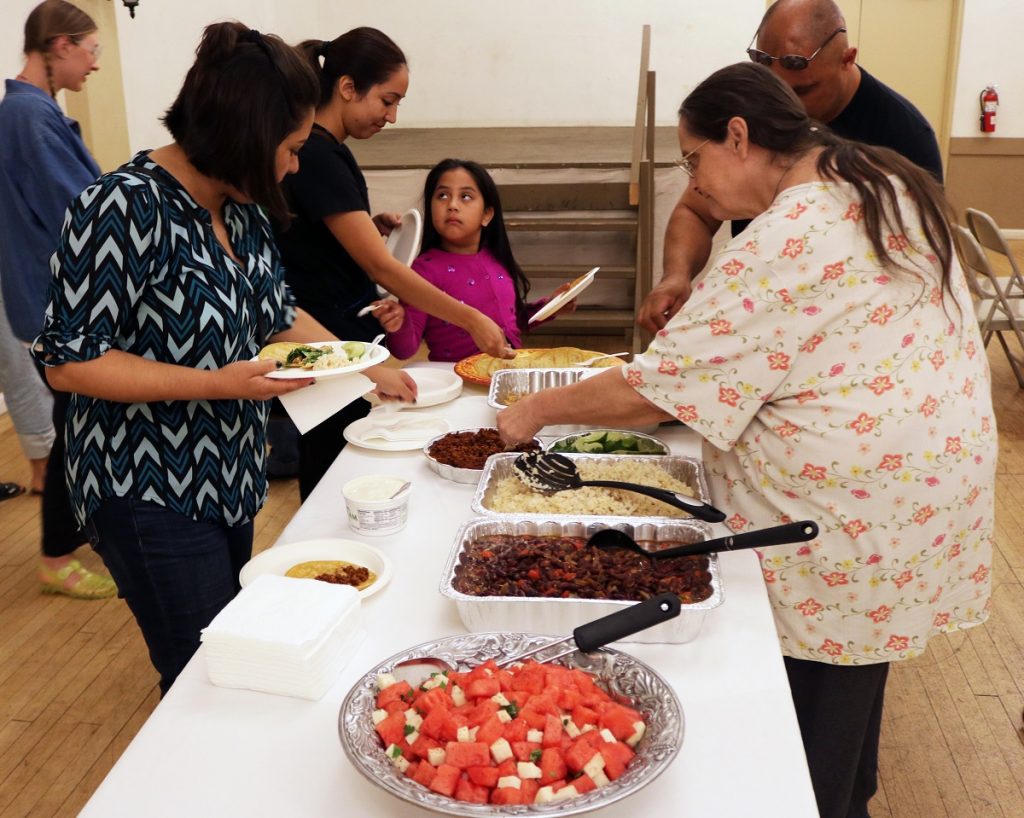 It was really fun to see people try these products for the first time and love them! They even insisted Chef Derek come out of the kitchen so they could thank him for the delicious meal!
Everyone was happy to know they weren't contributing to what's happening to animals on factory farms. In fact, they repeatedly asked when we'd come back to their community—I truly believe these individuals will make changes to their eating habits!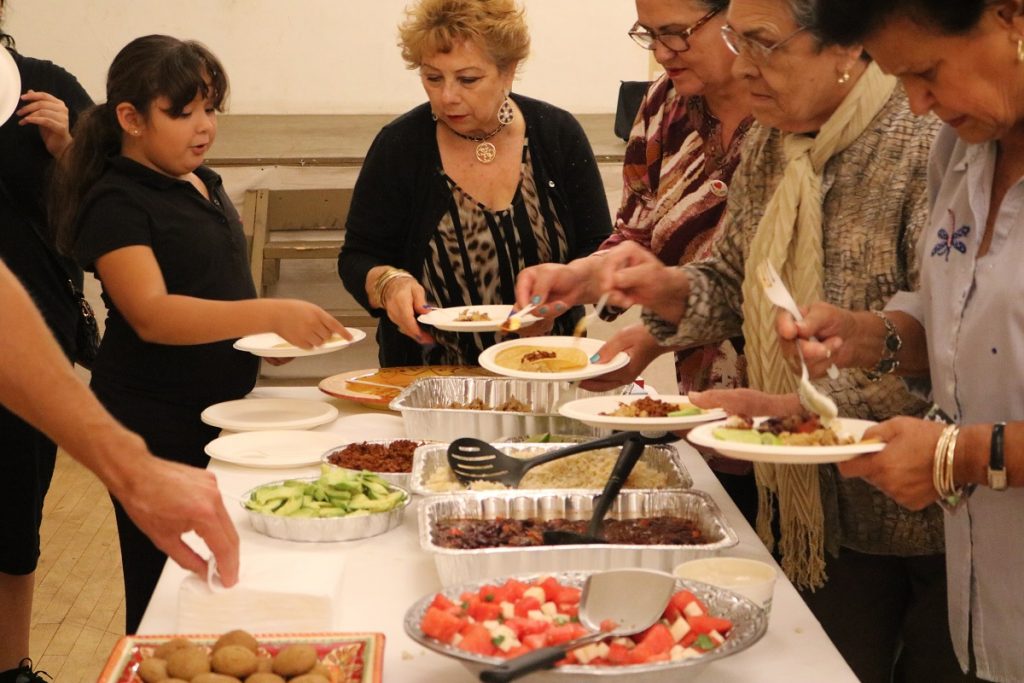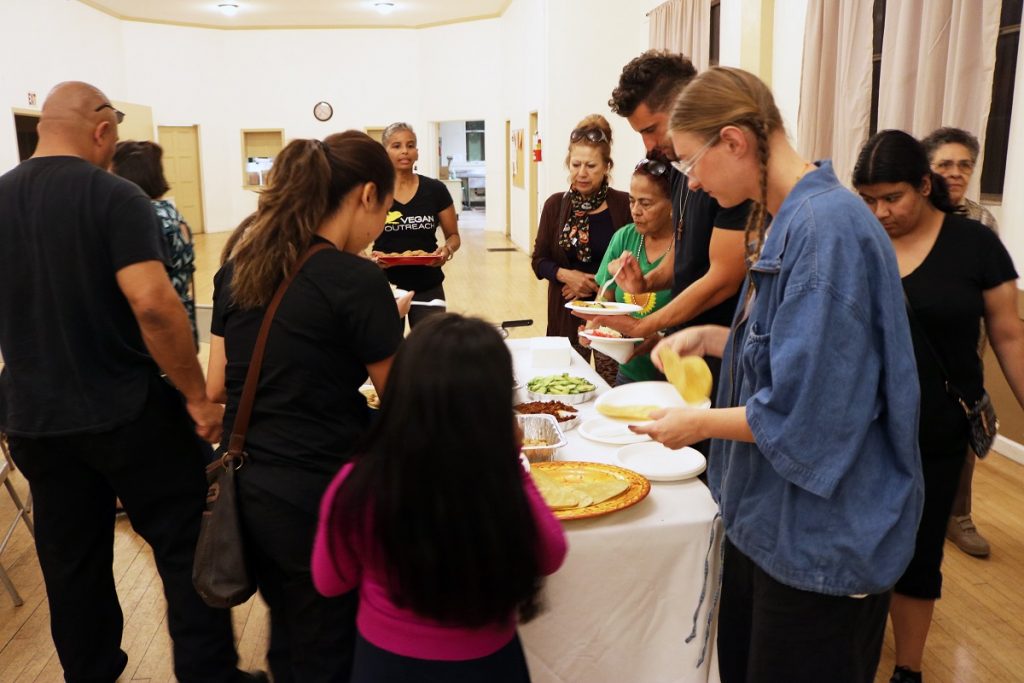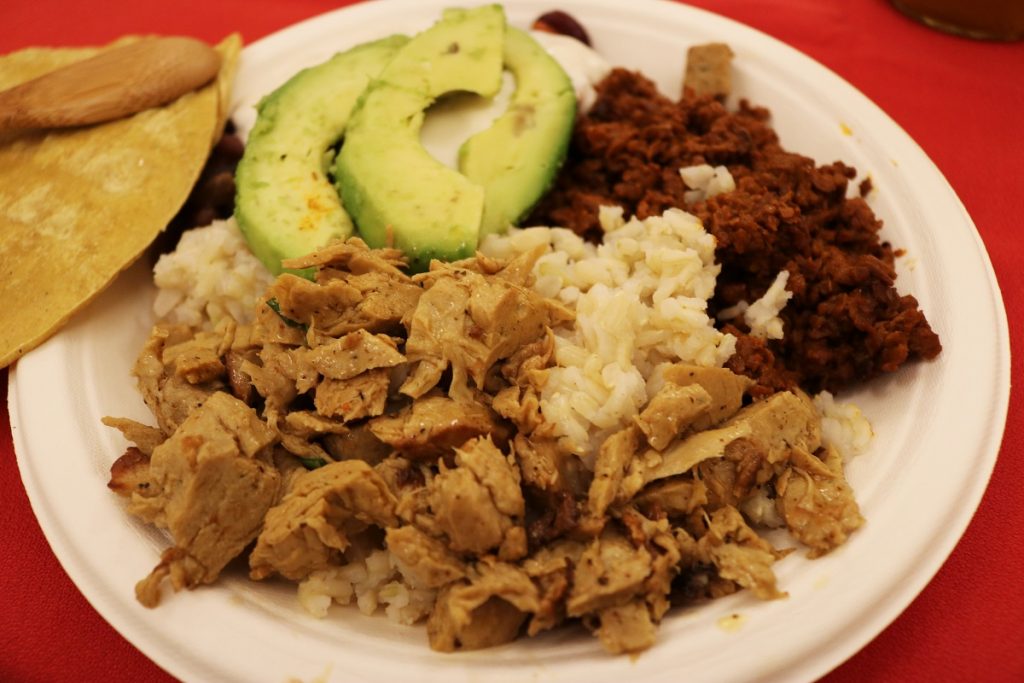 I'd like to give a big shout out to Follow Your Heart, Melissa's, and Tofurky for supporting us at this event.
I'd also like to give a special thank you to David Hertel, who helped set up tables and chairs, assisted with technical issues, and also helped with the cooking and cleaning!