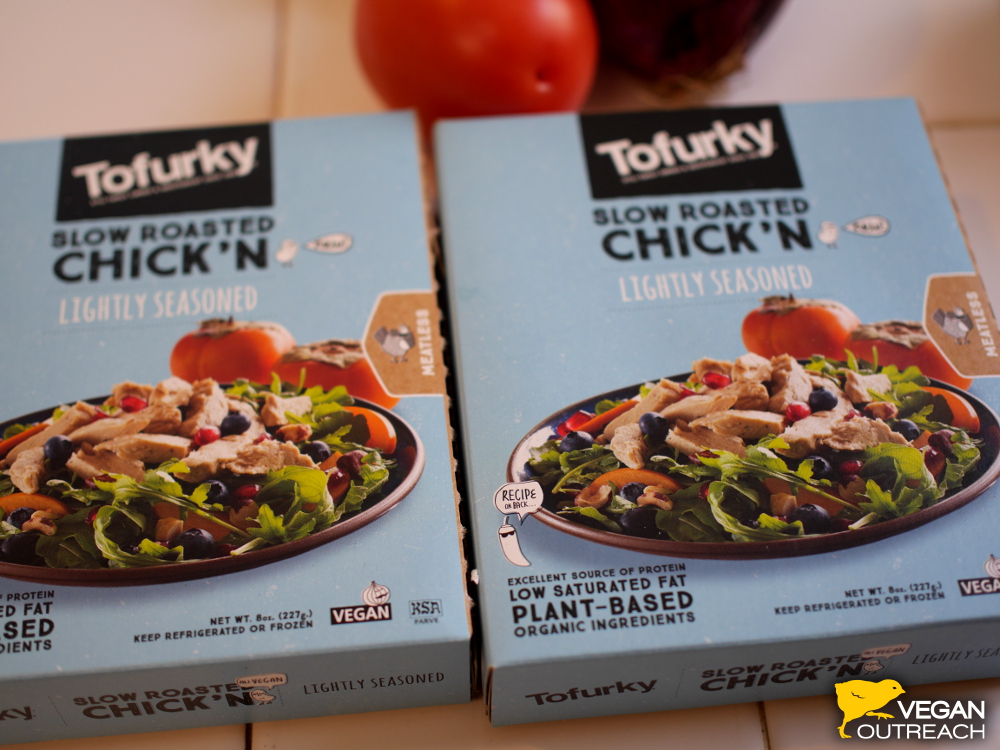 By Toni Okamoto
A few months ago, Vegan Outreach board member Melissa Li gave us a sneak peak of Tofurky's new product, slow roasted chick'n. She made a delicious-looking salad and a BBQ burger that was simple to throw together for a busy professional like herself. After the product's full launch at Expo in March, it became available nationwide – which means VO headquarters HAD to try it!
I decided to make tacos! Like most Mexican food, these tacos are very versatile, so don't be afraid to throw in anything you have on hand. The slow roasted chick'n was enjoyed by the entire office – my favorite was the BBQ style, and Jack and Josie very much enjoyed the lightly seasoned. Jack also mentioned that it has been an easy and delicious source of protein for his spaghetti.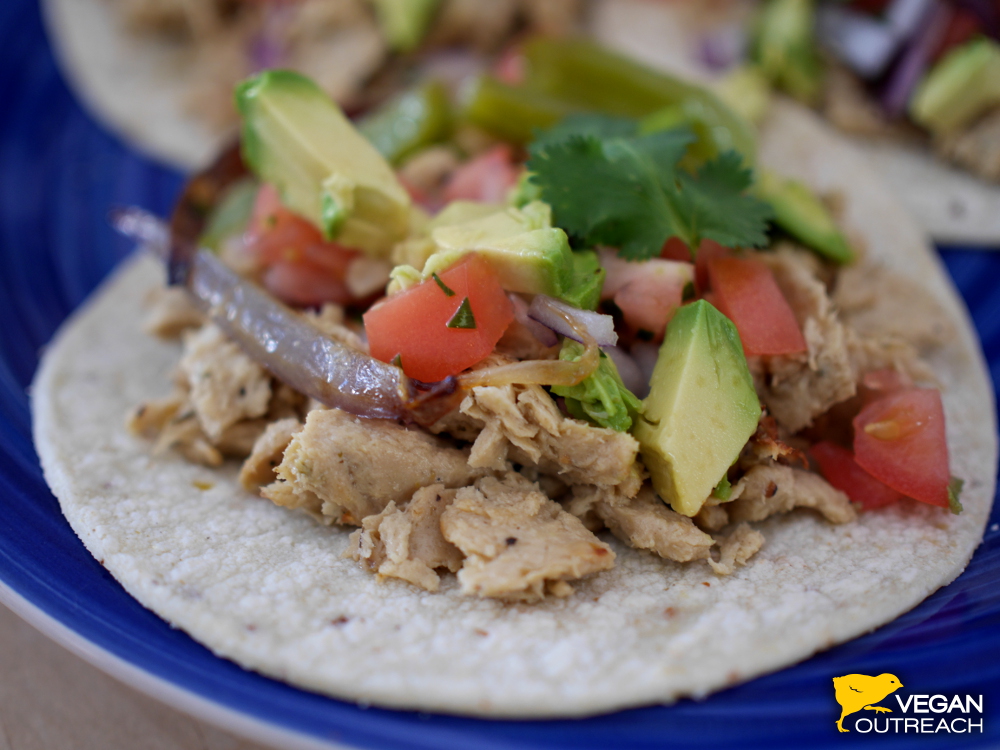 Ingredients:
1 package Tofurky slow roasted chick'n (BBQ or lightly seasoned)
4 corn tortillas
1/4 cup red onion, chopped or diced
1 tomato, diced
avocado, cilantro, and lime wedges, for garnish
Directions:
These are pretty much the easiest tacos. All you need to do is cook the Tofurky slow roasted chick'n as directed by the package, warm the tortillas in the microwave or on the stovetop, and add the toppings. It's simple and delicious! Perfect to pair with rice and beans, too.