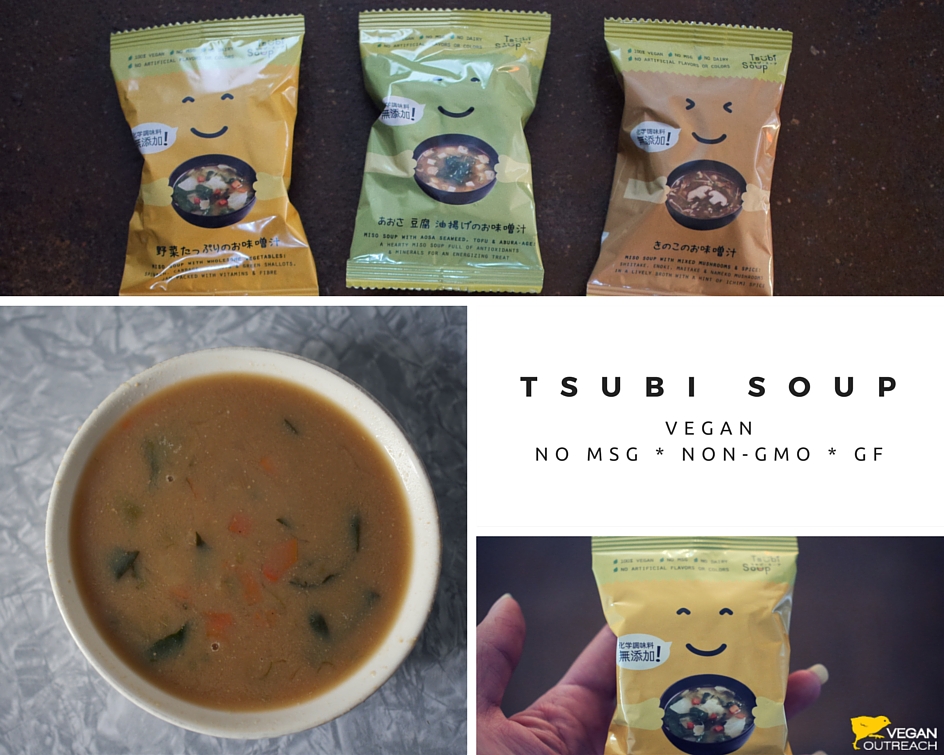 By Toni Okamoto
I'm so excited to tell you about a brand new soup company from Japan called Tsubi Soup!
Last week, I received an e-mail from a woman named Tsubi Nishitani who told me all about her journey to becoming a professional delicious soup maker. While working a busy office job, Tsubi discovered she was allergic to dairy — which led her to adopting a plant-based diet and ultimately changed her life path. She realized there weren't many companies making exceptional vegan miso soups, and decided to quit her job and focus her life on remedying that problem.
In October 2015, Tsubi launched the one-woman business, Tsubi Soup, — and I am incredibly glad that she did! I consider myself somewhat of a soup aficionado, and this brand surpasses all my miso expectations. My favorite flavor was the Miso Soup with Wholesome Vegetables. Each packet is only 160 ml of liquid (about a little less that 3/4 of a cup), so I doubled up and was satisfied with that portion size. It was filling, the broth was rich, and I loved the selection of veggies that were included.
The soup package comes with the following ingredients freeze dried (photo from the website is shown below): miso, spinach, cabbage, green shallots, carrot, potato starch, kelp powder, yeast extract, shiitake mushroom powder, salt, vitamin E (as an antioxidant derived from soy leaf). *Contains soy.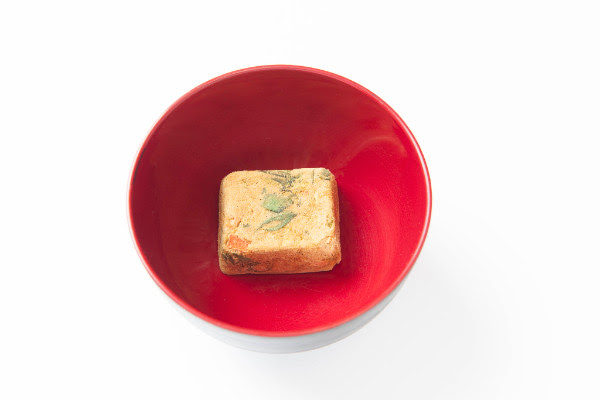 Right now the company is in the growing stages, and it's important to support them in this process to ensure we keep this yummy product on the market. They're currently only selling in Japan, China and Singapore, but you can also buy it online at TsubiSoup.com 
Thank you Tsubi for sharing your story and for creating this great product!
If anyone tries one of the soups from Tsubi Soup, please let us know what you think in the comments below!