Interview by Toni Okamoto
This week we meet with vegan blogger and cookbook author, Sandra Vungi, of VeganSandra.com!


Is it expensive to be vegan?
Definitely not. For me, it would be expensive to eat meat and dairy products. Veggies, fruits, grains, seeds and nuts are not that expensive and if you know some hacks, you can save even more. For example, eat porridge for breakfast instead of sandwiches. Porridges are filling, healthy and cheap. My favorite is buckwheat flake porridge with a dash of olive oil and soy sauce. Of course, oatmeal is great too. Cook a load of food for lunch or dinner and save the leftovers for next day or freeze them. You can also bring the leftovers to school or work. Make your own food rather than eating out. You will save a lot of money that way. Stock up on grains, veggies, canned or dried legumes, nuts and seeds and condiments.
Is it possible to be vegan if I live with family members who are not vegan?
It is. I lived that way for many years. Number one advice would be: learn to cook your own food. It is one of the best skills you could ever learn. There are tons of great vegan recipes out there. Just check out my tasty, cheap and easy recipes at vegansandra.com or look for my cookbook Vegan Dinner Party
 on Amazon. It is filled with delicious vegan dinner ideas. No one can deny the amazing taste of a finely made vegan meal!
Is it boring to cook only vegan foods?
Absolutely not. For me, cooking with meat, dairy and fish seems mundane and pretty nasty, to be honest. You wouldn't believe what foods you can make out of all these vegan options. Just one day I made crispy turnip and bean balls and served them with vegan mayo. They had only 4 ingredients and they tasted amazing!
Do you have any tips or advice for people interested in vegan living?
1) Roll up your sleeves and start cooking and experimenting. Good food is the game changer.
2) Don't pay attention to the negative comments of others. It's just noise. Most of the people are not arguing with you, they are arguing with their conscience.
3) When in doubt, always follow your heart.
4) Thank you for considering a compassionate lifestyle!
Recipe to share? Bean and Zucchini Cutlets! Only a few ingredients but packed with tons of flavor and texture. I have heard only high praise for these cutlets from the omnivores and vegans.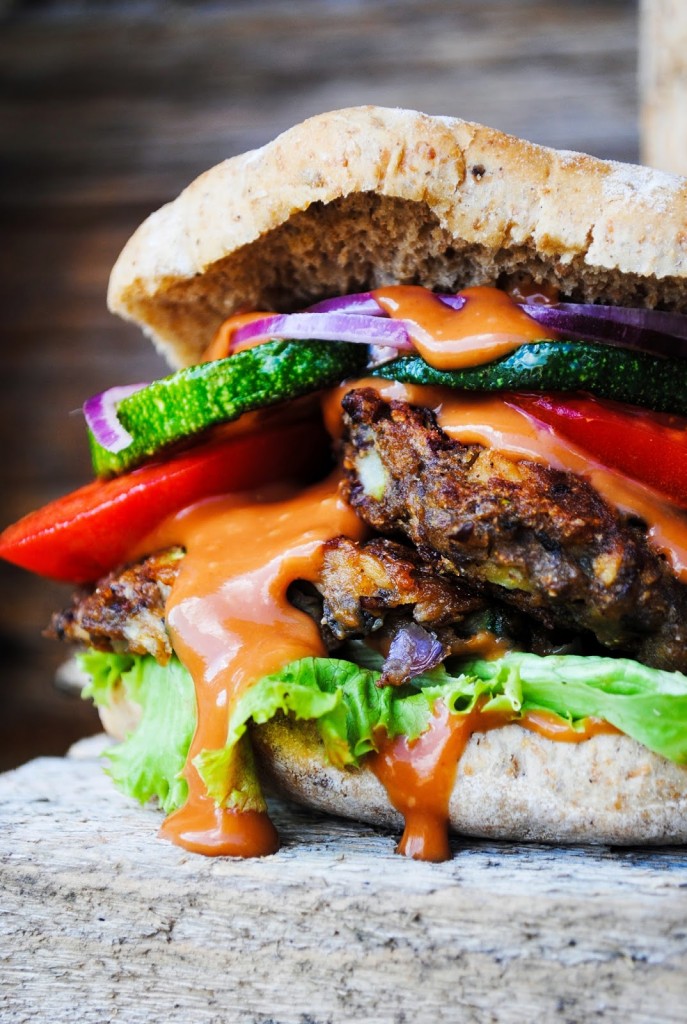 Ingredients:
2 x 14 oz / 2 x 400 g canned kidney beans
3 bigger onions
medium zucchini
3 tsp curry powder
salt to taste (1-2 tsp)
¾ cup / 100 g whole-wheat flour
oil for cooking
Directions:
Drain and rinse the beans, put them into a bigger bowl and mash them with a fork or use your hands to do the job (I prefer the last option). Add finely diced onions and zucchini along with curry powder, salt and whole-wheat flour. Mix carefully with your hands or with a fork. Heat up the pan, pour a couple of tablespoons of oil on it, form medium cutlets with your hands and cook them in hot oil until crispy on both sides. Serve with potatoes and gravy, as a burger or just on a bread with a little bit of mild mustard.