By Toni Okamoto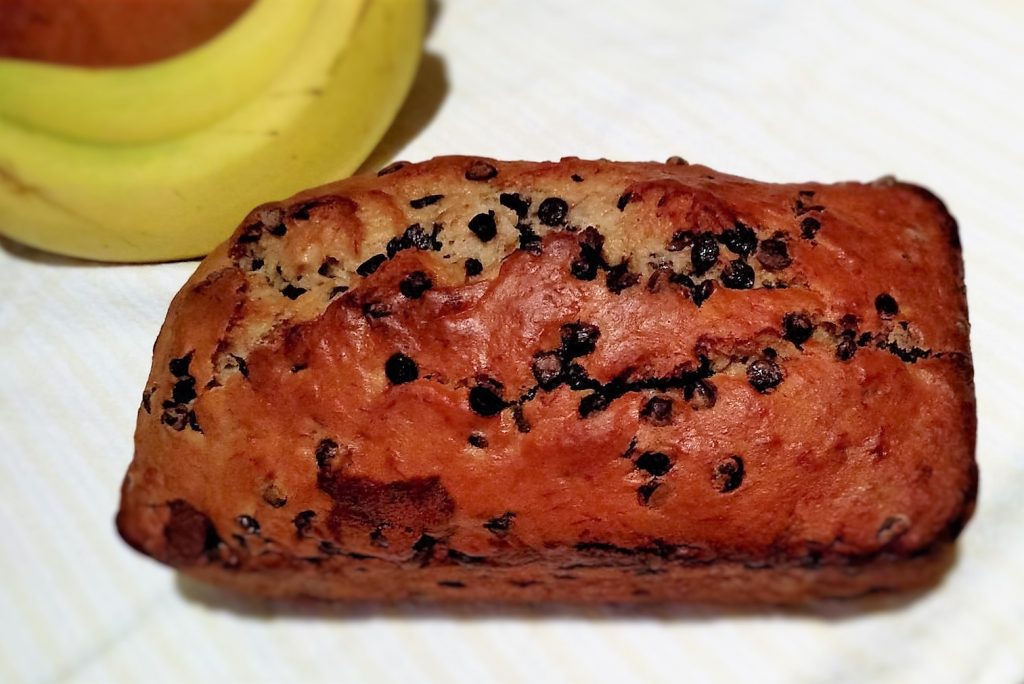 When my friend Aaron moved to Seattle, WA a few years back, we kept in touch through snail mail. He typed up his grandmother's banana bread recipe on his typewriter, mailed it to me and I've made it about 100 times since. It's seriously the best! It's fun to make it with kids, and super delicious with breakfast tea in the morning
I hope you enjoy it as much as I do and many thanks to Aaron and his grandma for sharing this recipe.
Ingredients:
1/3 c non-dairy margarine, softened
1/2 c sugar
1/2 c applesauce
1 tsp baking powder
1/2 tsp baking soda
1/2 tsp salt
1-3/4 c of flour
2 ripe bananas
1 cup chocolate chips, optional
Directions:
Preheat oven to 350 degrees. In a mixing bowl, mix the non-dairy margarine and sugar. Make sure to beat until fluffy. Add the applesauce and mix well. Stir in the baking powder, baking soda, and salt. Mush the bananas together, making sure to break up all the dense parts until it becomes a gooey dough. Add the flour and bananas alternately, starting with the flour. Mix each time so the flour is mixed. Add the chocolate chips if using. Spoon into the bread pan. Bake for one hour.