By Toni Okamoto
This great recipe for Vegan Goulash comes from Vegan Outreach friend Bob German. You know a vegan lifestyle is spreading when The Salina Journal in Kansas is publishing vegan recipes!
I made it this past weekend and it was so tasty, I ate an entire pot in one day! I highly recommend it.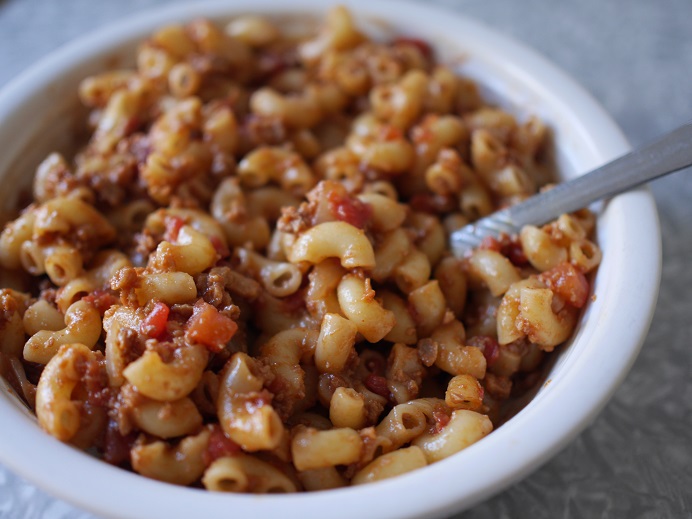 Ingredients:
Directions:
Cook macaroni in separate pan with water until almost tender. Brown crumbles and onion in skillet. Add cooked macaroni, tomatoes and V8 juice. Let simmer until juices are almost gone. Garnish with chili powder.
Variations: add small can tomato paste when adding tomatoes and V8 juice; add can of drained mushrooms when adding tomatoes and V8 juice.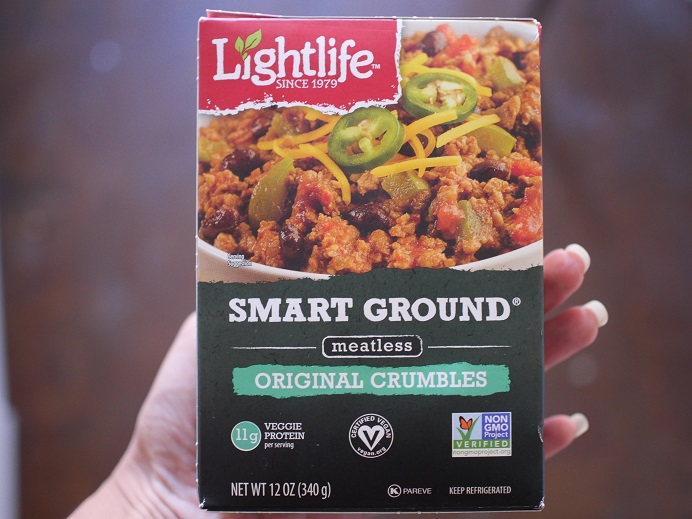 Above is a photo of the vegan ground crumbles I used. If your local grocery store doesn't have this brand, I also recommend Yves Meatless Ground Round Original!
Since they don't sell V8 at Sprouts grocery store, I picked up this R.W. Knudsen Very Veggie juice instead. I followed the recipe directions and everything tasted delicious! I also added a handful of Daiya cheddar shreds when I was cooking the tomatoes, and it was a yummy extra touch.