By Katia Rodríguez, VO Mexico Campaigns and Spanish Media Coordinator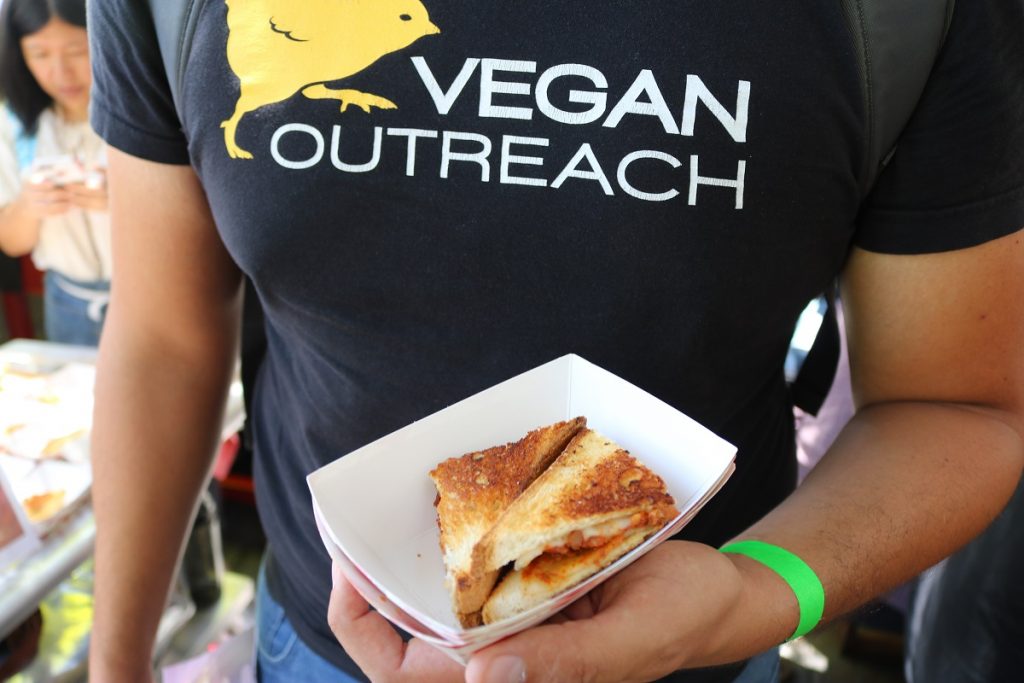 Vegan grilled cheese competition? Count Us In!
The First Annual Vegan Grilled Cheese Competition took place mid-July in the Los Angeles area at Culver City's Sage Organic Vegan Bistro—the restaurant's owner, Mollie Engelhart, and her husband, Elias Sosa, organized it.
Ten amazing vegan chefs came together to see who could come up with the most delicious grilled cheese sandwich recipe. VO's Emmanuel Márquez and I were lucky enough to be in L.A. at the time of this event to partake in the judging! All of the judges were given a ballot with each chef's name, which was how we voted for our favorite sandwich.
There were also special guest judges, including our amazing VO coworker, David Carter—The 300 Pound Vegan—and TV host Marco Antonio Regil, television journalist and author Jane Velez-Mitchell, Al and Dee Borja of Vegan Food Share, and Asher Brown of Pollution Studios, who's also the producer of Vegan Food Share's videos.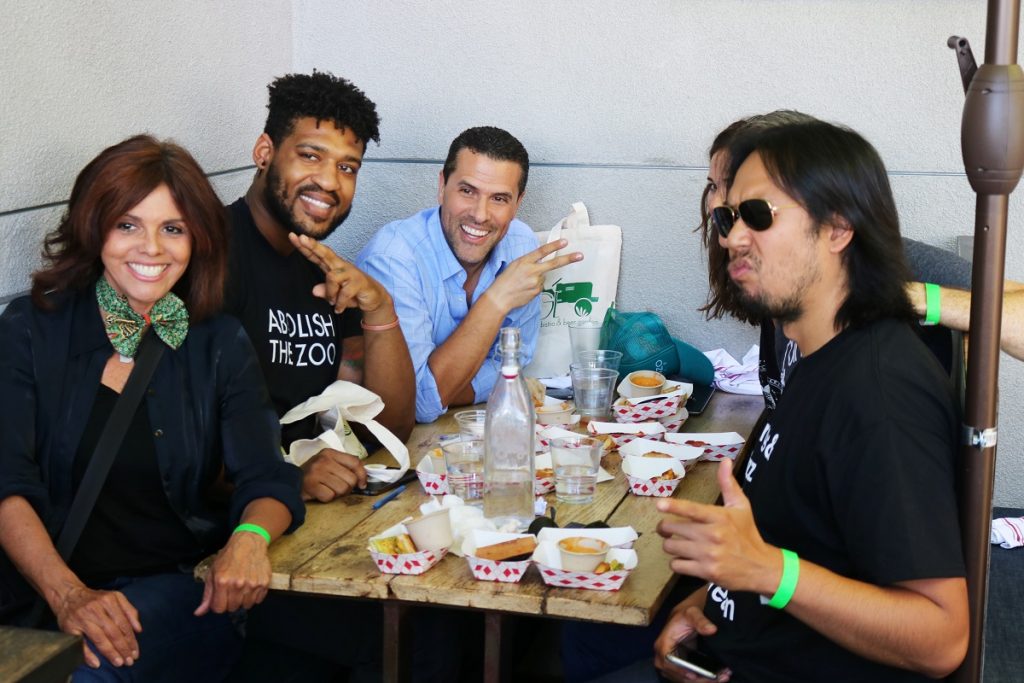 The event was a huge success! The place was very crowded and everyone was having fun—chatting, enjoying amazing grilled cheese sandwiches, but having a hard time choosing their favorite.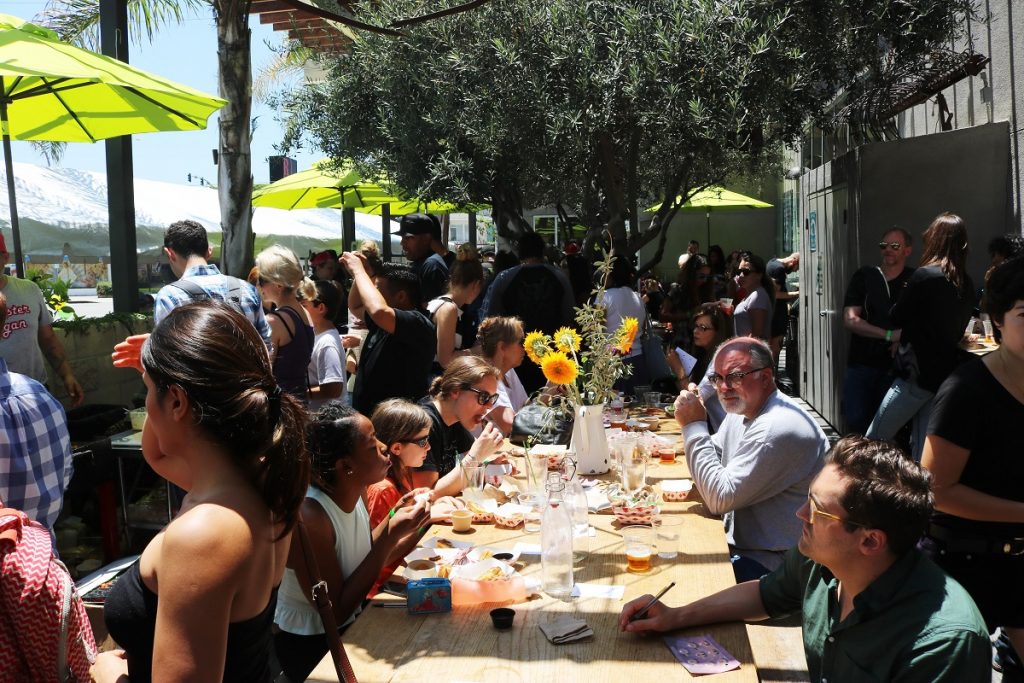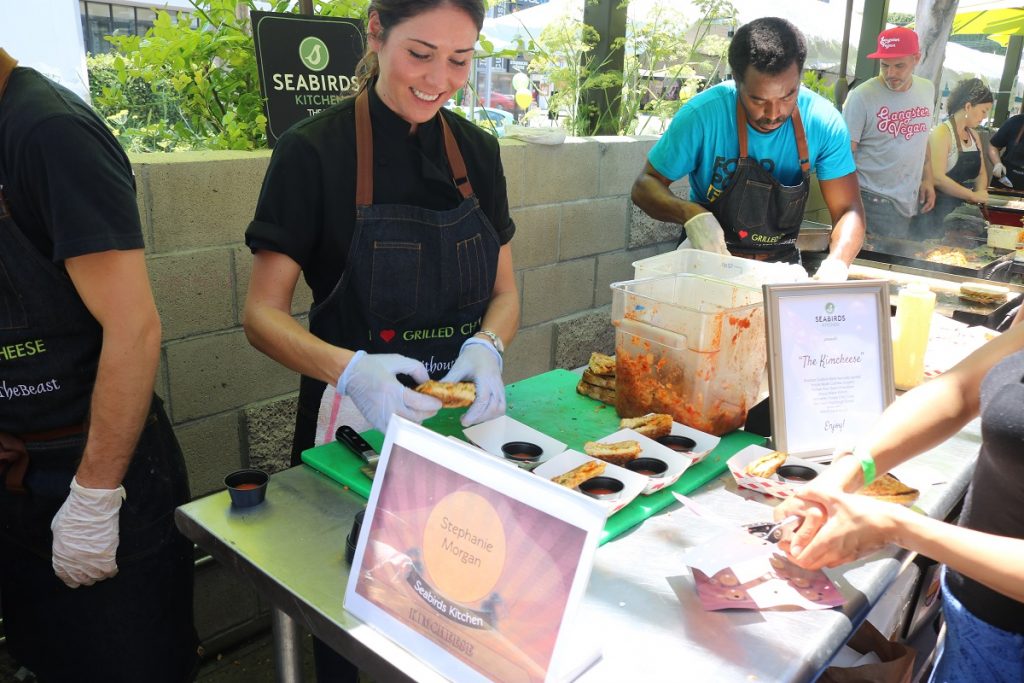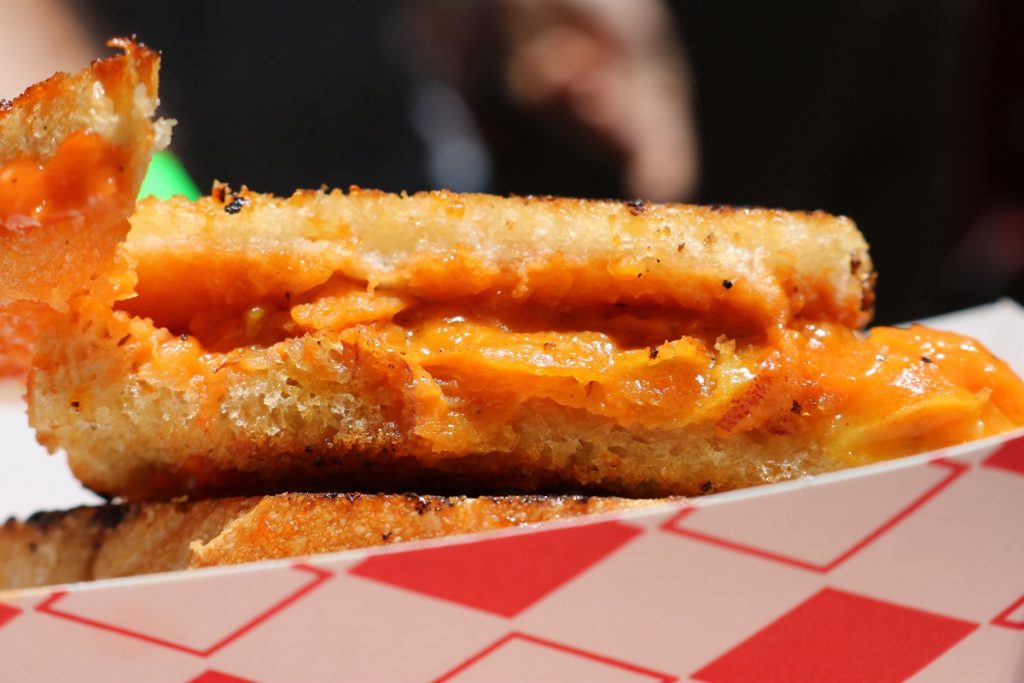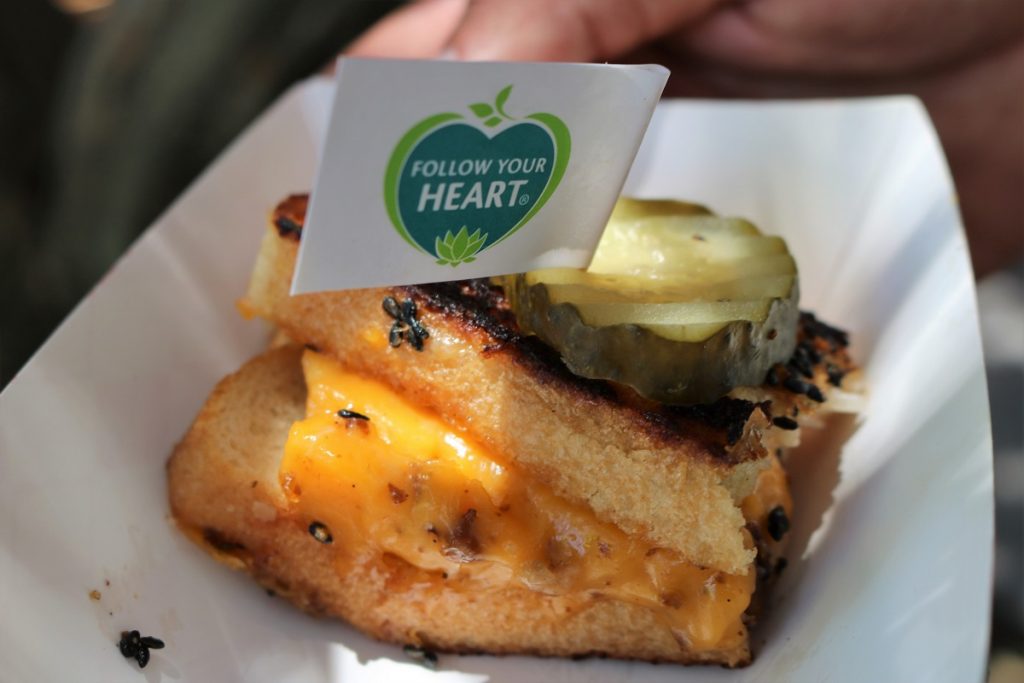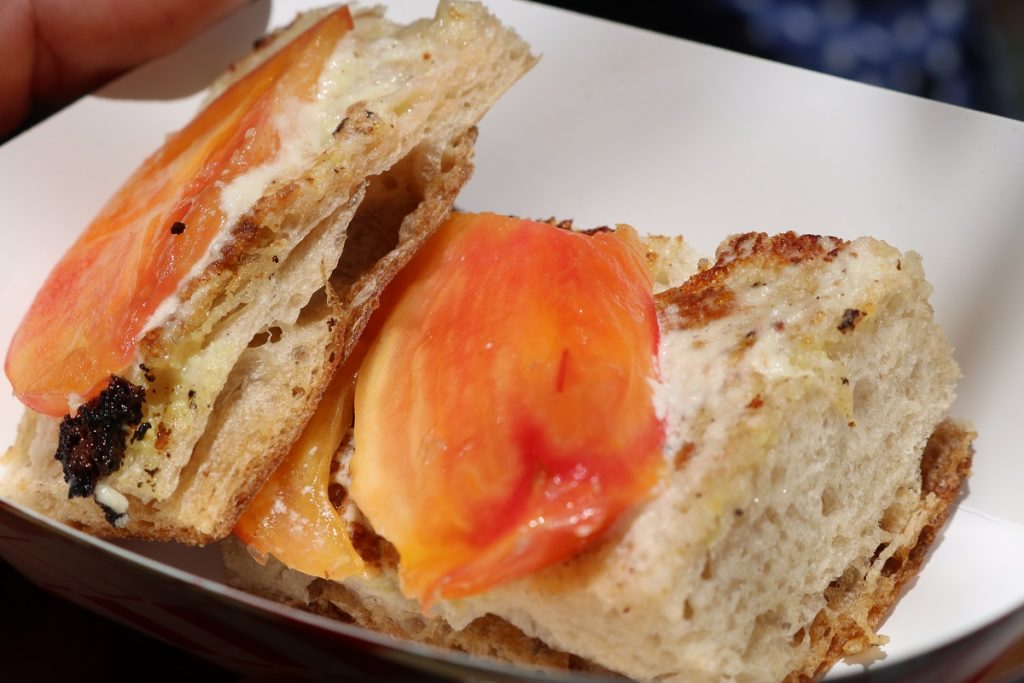 Now what you've been waiting for: The Winners!
People's choice: Chef Ayindé Howell, author of The Lusty Vegan.
Grilled cheese: Mac and Cheese Grilled Cheese Sandwich.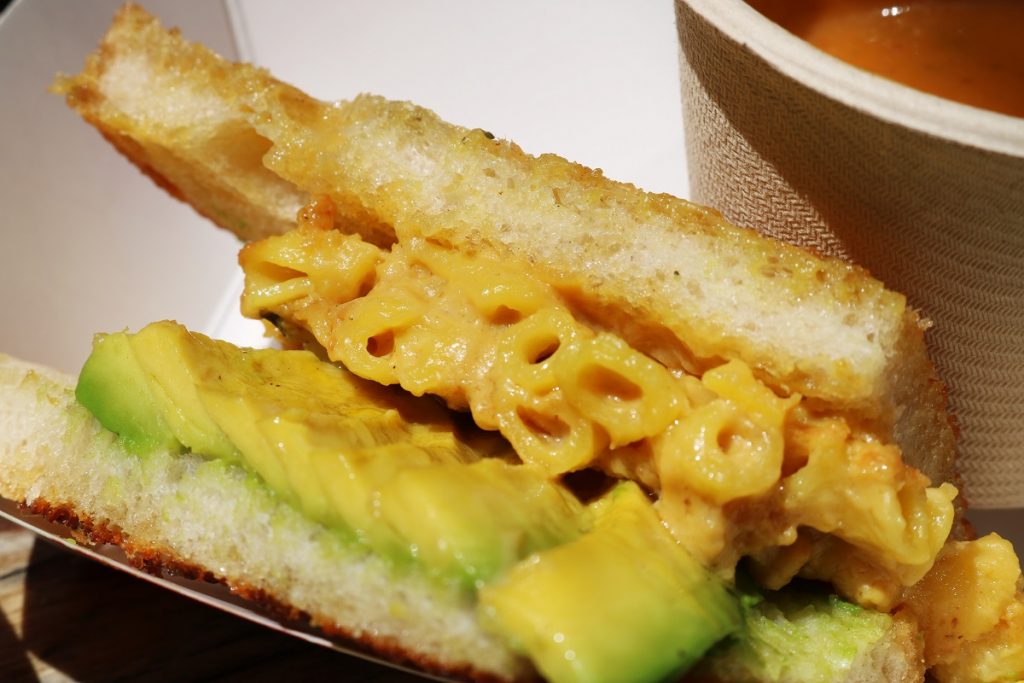 Judges' favorite: Vinny Blanco, AKA "Gangster Vegan."
Grilled cheese: Philly Sweet Potato Cheesesteak Grilled Cheese Sandwich.
Vinny told us that he's going to use his cash award to buy vegan meals to give to hungry inner-city kids!
Needles to say, we had a great time during the event!