By Taylor Radig, VO Campaigns Manager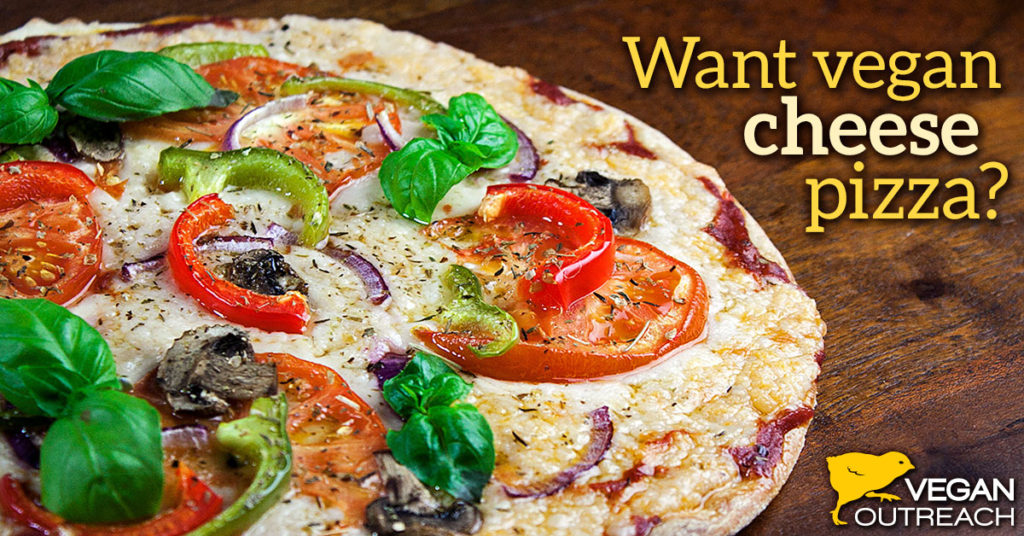 Vegan Outreach has launched a petition urging California Pizza Kitchen to add a vegan cheese pizza to their menu and over 23,000 people have already let them know they'd support this animal-friendly dish!
With 30 million lactose-intolerant Americans, vegans aren't the only customers who'd purchase a dairy-free option. In fact, the vegetarian and vegan food market has been exploding recently and is predicted to grow even further. Many popular chains have added a vegan cheese pizza—including Pieology, MOD Pizza, zpizza, Amici's, and Blaze Pizza.
California Pizza Kitchen is currently expanding their menu, so it's a perfect time for them to reel in the millions of vegan, dairy-intolerant, and health-conscious consumers and become the largest pizza company in the U.S. to offer a vegan version of one of America's favorite foods!
Help us show California Pizza Kitchen they have a market for a delicious vegan cheese pizza by signing our petition!
Thank you!