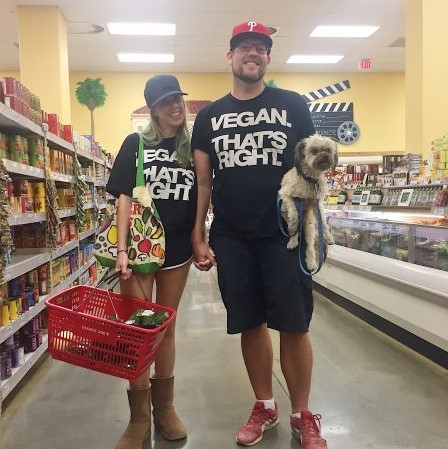 You may have seen Victor Sjodin, VO's Director of Outreach, sporting a shirt that reads, "Vegan. That's Right." Now you can have your own—and your purchase will support Vegan Outreach!
With its big, bold lettering, this shirt is a great way to spread the message of compassionate vegan living.
For a limited time only, 25% of the proceeds will benefit Vegan Outreach's work to end violence towards animals.
Hoodies, totes, mugs, and phone cases are also available for purchase.
Buy yours now and help animals at VeganThatsRight.com!
Thank you!