By Lori Stultz, Communications Manager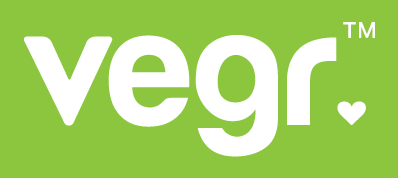 When I think back on my journey to veganism, I feel an extreme amount of gratitude for the local vegan group that was already established in the city I was living in. I had people around me who could answer my questions and recommend different resources to help me better understand the wide scale violence against animals.
Thankfully, I never lacked a community or felt completely alone. And having met many other vegans over the course of my vegan journey, I know my experience is not typical. A good majority of them are quick to tell me how they feel lonely and isolated.
That's why I'm taking the time to introduce Vegr, a soon-to-launch online tool where vegans will be able to connect with other vegans based on specific interests and locations. Whether you're looking for a vegan running partner, someone to share vegan recipes with, or you're needing advice on how to organize a circus protest, Vegr will be able to meet those needs.
And while Vegr can act as a tool for vegans to seek out a like-minded romantic partner, its primary goal is to provide resources for those wanting to find and build a vegan community.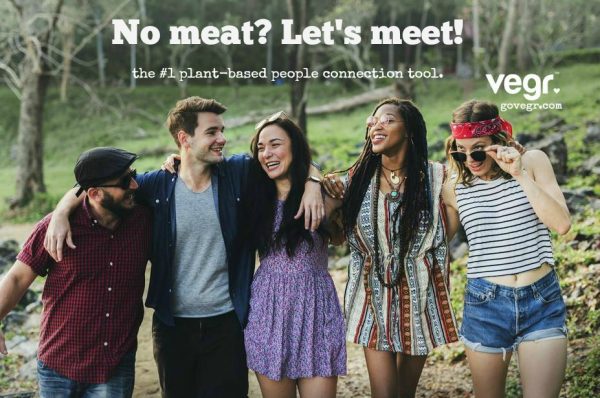 Founders, Gerry Warren and Alex Moller describe it best—
The world does not need another dating app. Vegr is a tool. A tool that will be used to connect plant-based people all over the world… and pave a road for, as they put it, 'us to meet more of us.'

Before sending you off to the Vegr website, here are a few other things you should know—

Vegr is in the process of building an online movement before launching an Indiegogo campaign. The goal of the campaign is to bring the Vegr project to life to then deliver it to the vegan community and backers who believe the world benefits when the plant-based community is united.
They've been featured in large media publications, including Vegan Magazine, About Time Magazine, Global Vegans, Living Clean Now, and Gary TV.
Vegr plans to give 10% of their profits to support vegan related causes.

We'll announce the launch of Vegr's Indiegogo campaign in the coming months, as well as the release of the tool itself. In the meantime, check them out their website, Facebook page, and other various social media channels.