By Lori Stultz, VO Rocky Mountain Outreach Coordinator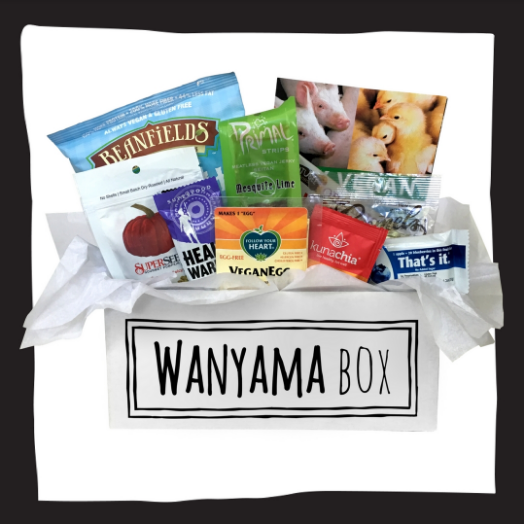 Stop what you're doing. Now.
I mean it.
Put whatever you're doing aside and join me in celebrating the Wanyama Box—a 100% vegan gift box to send to your non-vegan friends and family.
I've got your attention now, right?
The goal of Wanyama Box—Wanyama means animals in Swahili—is for vegans to order them for their non-vegan family and friends. Each box will be filled with 9 to 11 plant-based snacks, promotional offers from vegan brands, and a Vegan Outreach leaflet!
The goal of these gift boxes is to dispel myths about vegans eating twigs and berries. If vegans can show their non-vegan loved ones that vegan food is delicious, then there's one less barrier between them and veganism.
A little about and from Nzinga Young—the genius behind the Wanyama Box.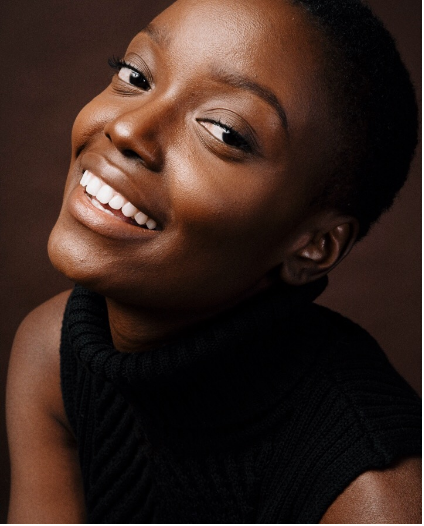 I had trouble finding an activism strategy that worked for me during my first vegan year. I did a lot of writing and kept a vegan Instagram account, but I knew I should've been doing more to advocate for animals.

I remembered something I did as a kid. I was raised vegetarian and got teased all the time for eating fake meat. To show my classmates my food was actually delicious, I'd share it with them every chance I got. I wondered if the same tactic would work as a vegan, so I started sharing plant-based food with my family and friends.

In the past eight months, I've gotten one friend to go vegan, three to go vegetarian, and even more to eat vegetarian in my presence. Sharing food worked so well for me that I wanted to give other vegans an opportunity to recreate the strategy.

We don't all live in metropolitan areas with access to great vegan food. To make this accessible, I sampled hundreds of vegan food items and put the best into each Wanyama Box.

I hope the packages dispel negative assumptions of vegan food and open lines of communication. The grand gesture of a surprise package will show our family and friends how serious we are about a vegan lifestyle and encourage them to make a change.
Now that you're as excited as we are, we strongly encourage you to visit the Wanyama Box website to sign-up for email notifications about the project. It's set to launch this fall.