By Jamila Alfred, VO Maryland/DC Events and Outreach Coordinator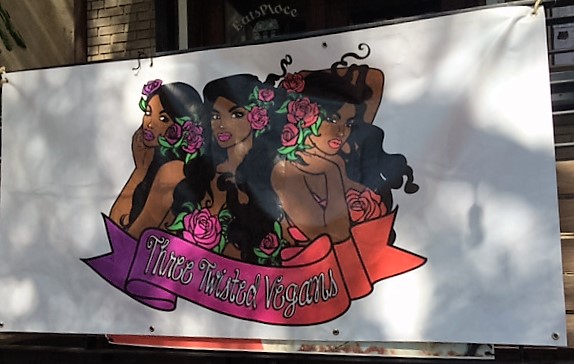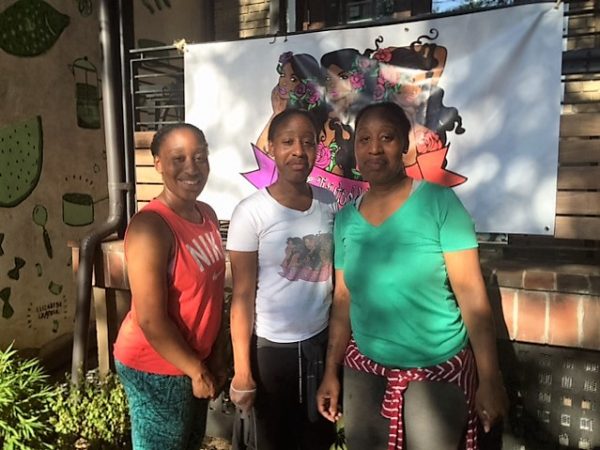 A few weeks ago I met up with the tremendously talented triplets of 3 Twisted Vegans (3TV)—who make the most delicious vegan comfort food in Washington, DC.
As relatively new businesswomen, triplets Rhoni, Rhone't, and Rhoneika Jacobs feature their sensational all-vegan menu as a pop-­up restaurant at EatsPlace, near the Georgia Ave-Petworth Metro Station in DC.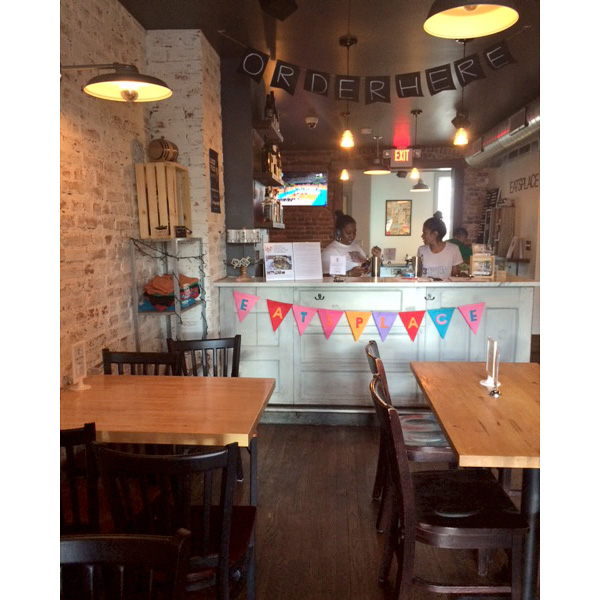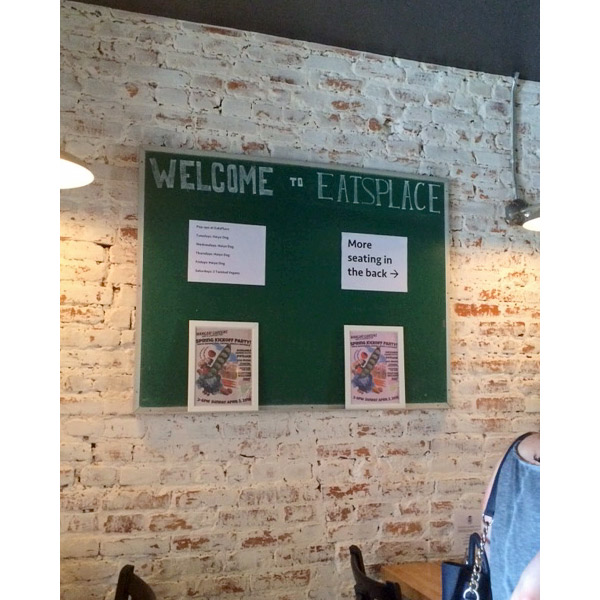 I wandered into their pop-­up location with a mouthful of questions and ended up with a mouthful of fries!
As soon as my order of the Rudeboy burger, sweet potato fries, and peanut butter Oreo milkshake hit my table, I went to town with no traces of food left. It's just so hard to explain how tasty this meal was! The tastes were nostalgic, the textures were spot on, and the homemade sauces were absolutely delicious!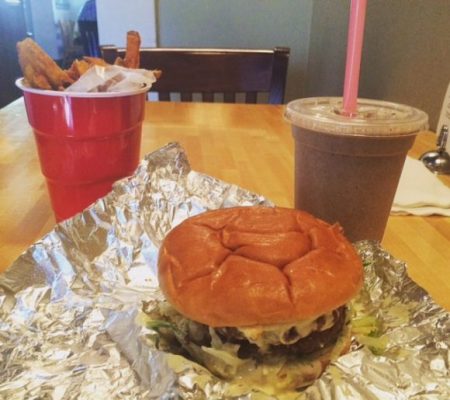 If the food itself wasn't enough, the sisters were an absolute delight! Despite only being in the early 20s, they were as wise and strong as elders. The more we talked, the more evident it became that these three sisters were beyond passionate about their work.
I'm excited to introduce you to this vegan trio—let's get to it!
Jamila Alfred: Where did you grow up?
Rhoni Jacobs: We grew up right here in Washington, DC—maybe 2 or 3 minutes away.
Jamila: What's your collective vegan story?
Rhoneika Jacobs: We went vegan pretty much overnight. Rhoni woke up one morning and said, "Let's just go vegan!" We had never heard of it or been around people who were vegan. We usually go grocery shopping every Sunday, and she told us on Friday that she wanted us to go vegan, so we had no choice but to get vegan food.
We kind of argued about it for a while because the first thought I had was, "I'm going to be hungry!" We literally just did it overnight. At the grocery store that Sunday, we shopped all vegan and we continued up to now.
Jamila: What is 3TV and how did it come to be?
Rhone't Jacobs: We would say that 3TV is good food that happens to be vegan. And we put the word "vegans" in our name—even when people didn't think it was a good idea—because we don't want people to be afraid of vegan food.
When people think of vegan food they equate it to like a salad, rice, or something small. We're not small people, so we don't eat light. We want people's minds to be changed about how they see vegan food—it could be comfort food, it could be fast food, it could be fatty food. It doesn't have to be this little salad. We don't like stuff like that. Everybody needs comfort food!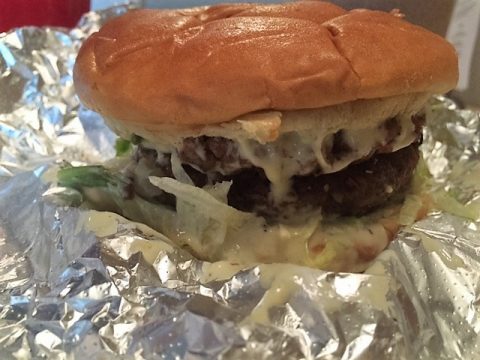 Jamila: What makes you different from other vegan vendors?
Rhoni: Our food tastes better because we season it like we did in the past. If you can't cook non-­vegan food, then you can't cook vegan food. We brought all of our experience with cooking non-­vegan food to vegan food.
Jamila: Did you come across any cooking challenges after you became vegan?
Rhoneika: We're Jamaican and we thought we'd have a hard time cooking vegan Jamaican food because of certain foods like curried goat, oxtail, beef patties, and stuff like that. Our grandmother is the best cook ever and we wanted to have our food embody the authentic Jamaican flavors she created. Honestly, if you tasted our food, you wouldn't be able to tell the difference between our grandmother's and ours.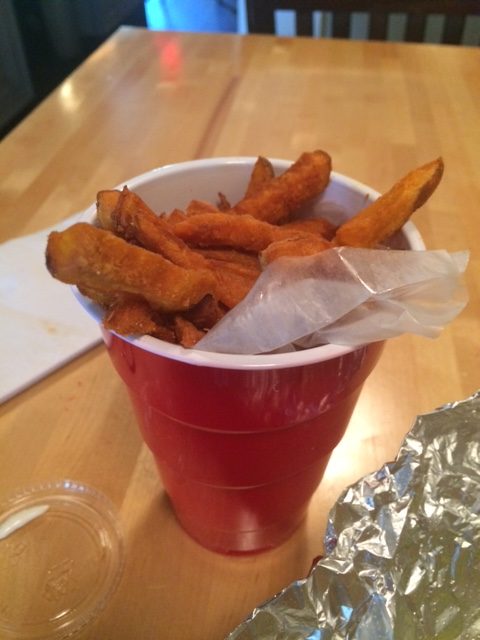 Jamila: What's your favorite music to play while cooking?
Rhone't: We all agree that it's rap music! I think it gives you this motivational feeling, but it depends on who you listen to. I listen to Meek Mill, and it's something that gets you motivated at the gym. Same with cooking—it puts you in the mood to cook. You listen to people you're relatable to, and he always talks about starting from the bottom or starting from nowhere.
That's how we feel about Nicki Minaj, too—we love her!
Jamila: Thank you, Rhoni, Rhone't, and Rhoneika for taking the time to talk to us about your new business!
It's obvious that these intelligent sisters will surely go far!
Take my advice and drop by EatsPlace in DC on Saturdays from 5:00 pm – ­9:30 pm to get the twisted experience!