By Victor Flores, Greater New Mexico Community Engagement and Events Coordinator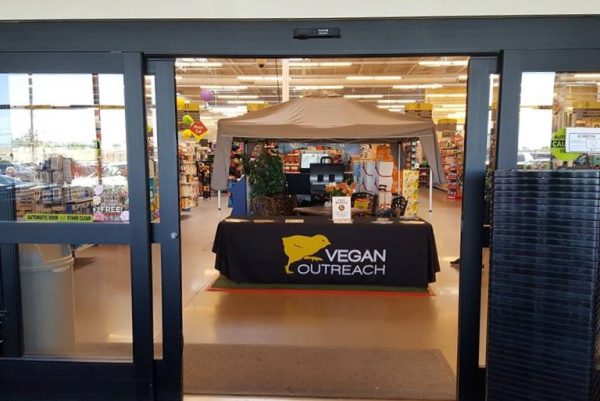 Vegan Outreach recently hosted a vegan grocery store tour at Albertson's Market in Alamogordo, NM. The purpose of the tour was to show veg-curious folks how easily the grocery store can be navigated when shopping for a plant-based lifestyle.
My wife Karla and I spent 2 ½ hours in the store with the attendees. We joyfully walked up and down each aisle, pointing out the plant-based alternatives—such as non-dairy milks and vegan meats and cheeses. We introduced the group to food products they hadn't heard of before, like Textured Vegetable Protein (TVP), vital wheat gluten, and nutritional yeast. It was fun explaining how each one can tastefully be incorporated and/or substituted for animal food products.
As vegans who enjoy snacking, we wanted our new friends to know that there would be no need to give up good-tasting snack foods! We were not shy in pointing out products like Lenny and Larry's Complete Cookies, Annie's Bunny Fruit Snacks, and SkinnyPop Popcorn.
Most importantly, we took time to explain how many cuisines—such as Italian and Mexican food—can be easily veganized by leaving out the meat and dairy and bulking up on the veggies and beans! We also emphasized common food items that are "accidentally vegan" to make sure no one felt as if they'd need to completely alter their grocery list.
Many left the event with a very different outlook on what a vegan lifestyle looks like. We had people tell us that they felt empowered to make changes now that they know about the wide variety of vegan foods available to them in their local grocery store.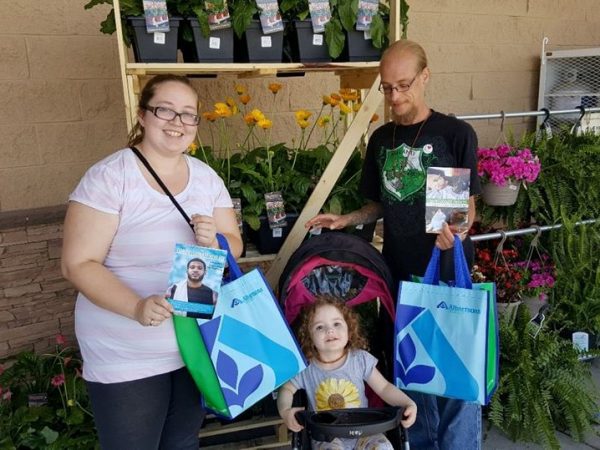 We want to thank Albertson's Market in Alamogordo for letting us host the tour and for donating reusable shopping bags—which had a few vegan food samples and coupons inside!
If you are in New Mexico or the El Paso, TX area and would like a store tour for your community, please email me at [email protected].