By Lori Stultz, Communications Manager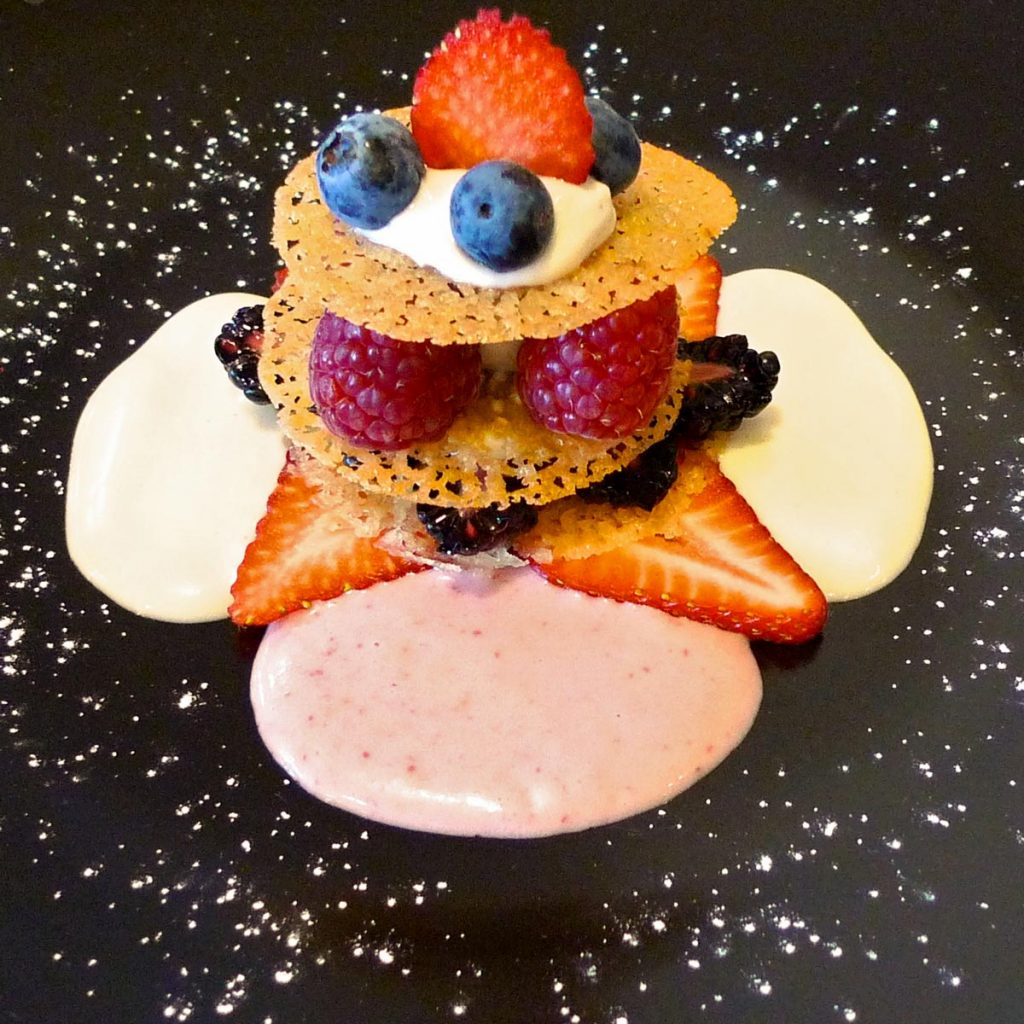 What does architectural design and vegan baking and cooking have in common? If you're professionally trained in either profession, the answer may be obvious. But for those of you who aren't, it turns out there's more overlap than what you may think!
Our good friend, Michael Duhon, has centered his life around both of these skill sets, and he's very graciously taken the time to tell us how these two interests have played out in his day to day life the past couple of decades. Join me in welcoming Michael as we get to know him a little bit better!
Lori Stultz: Tell us a little bit about your background as an architect and how and when you started incorporating those skills into your cooking and baking?
Michael Duhon: Around the time I was in 5th grade, I heard what an architect was and I decided that's what I wanted to be when I grew up. I used to take my mom's white freezer paper to draw house plans. She never understood what I was doing other than I was using up all the paper!
After year three of my architectural studies, I decided to finish the last two years of university in interior architecture. This brought in a more focused study of finishes, textures, color, lighting, furnishings, etc., with a direct impact on how the space is perceived by the user.
I practiced in architectural firms for about 15 years, but the office life wasn't nourishing me. In the 1990s I left and began culinary training with a focus on teaching. I assembled a compendium of culinary trainings, including macrobiotics, creative whole plant-based cooking and baking, and a classic chef training in Paris.
Lori: Were you cooking before you started transitioning to a plant-based lifestyle, or did you dive in after you made the switch?
Michael: I cooked and baked from an early age. The south Louisiana French Cajun culture is one where gender doesn't dictate who cooks. Everyone cooks and everyone cooks a lot!
Lori: What did your journey to veganism look like?
Michael: During the early 1980s I was in my mid-20s, and that was the period of time when many gay men were dying from AIDS. Very little was known about treatment and even less about the life expectancy of this young group. Many of us formed interactive groups to share information. It became clear that a diet of whole, unrefined foods, along with a reduction in typical snack food and sugar, was important for maintaining good health.
Lori: What does your career look like now? Is it mostly food or non-food related? What does a typical day look like for you?
Michael: My professional life changed at the end of 2012. From 2001-2012 I was a cooking and baking instructor for a culinary institute. I taught 11 weeks a year in addition to designing and renovating residences. The institute has now transitioned to an online school, so my career shifted to mostly design and build. I love to teach though, so I just launched beginner and advanced vegan baking classes, through my website Artistry In Baking, which focuses on using whole, unrefined ingredients. A core value of mine is to create and teach baking and dessert with real food value as opposed to empty calories. The coursework is suitable for home cooks as well as professionals looking for in-depth vegan baking and dessert training.
For now, a typical day involves client meetings, design decisions, and carpentry and project management. And I bake at least once a week. However, with the launch of my new baking classes, I'll be doing more cooking—both training students, and expanding course content.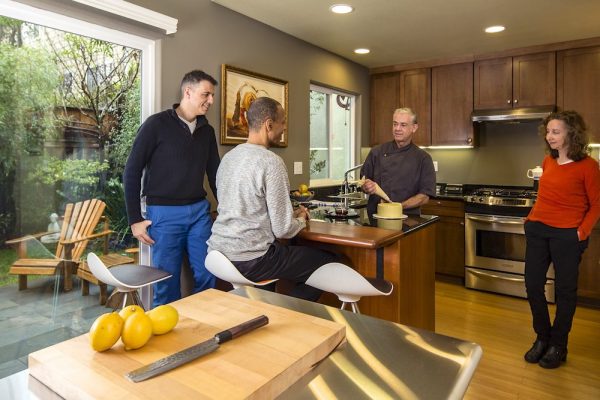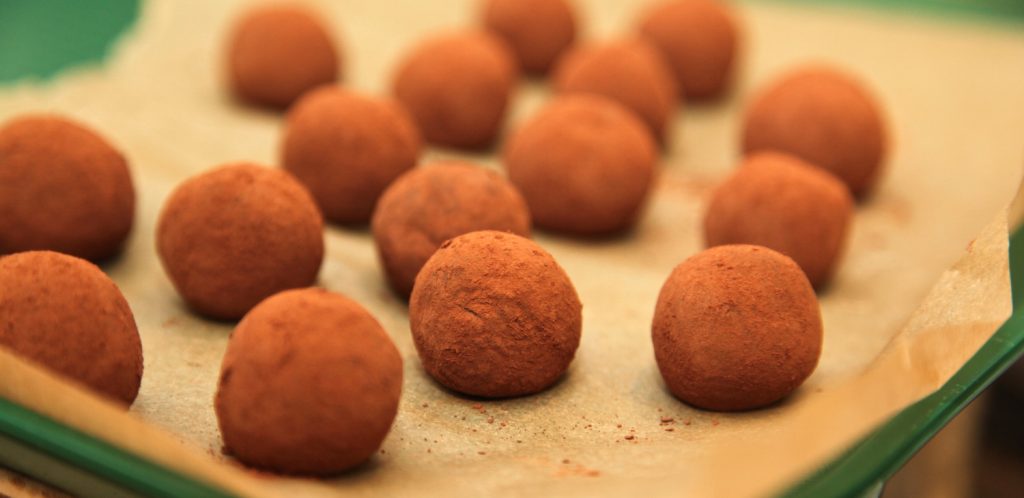 Lori: Do you prefer cooking dinner parties for groups or teaching groups of students?
Michael: Although I've cooked for and taught large groups, I prefer the intimacy of cooking for and teaching small groups. I like direct interaction that isn't always possible when cooking and baking with a large group.
Lori: What are your favorite meals to cook for you and your partner, Lawrence? What are your favorite desserts (to eat and to make)?
Michael: Some favorite dishes are paella, chili, tajines, and soups of any kind. I love making cakes and tarts, and I've been perfecting dense and fudgy vegan brownies. I haven't had any complaints with the numerous test batches I've made!
Lori: What sort of vegan menu would you serve to meat-eating friends and family members to show them how good vegan food can be?
Michael: I've found that as long as the menu offers a variety of textures, flavors, and colors that most folks experience it as another good meal. A secret weapon though is having something perfectly deep fried.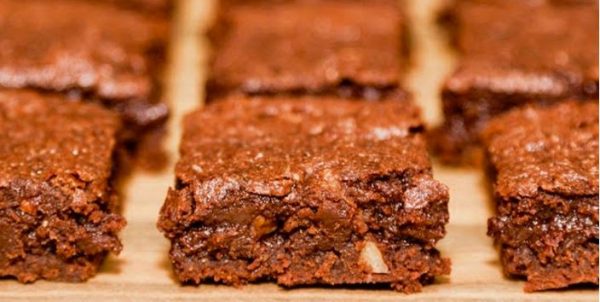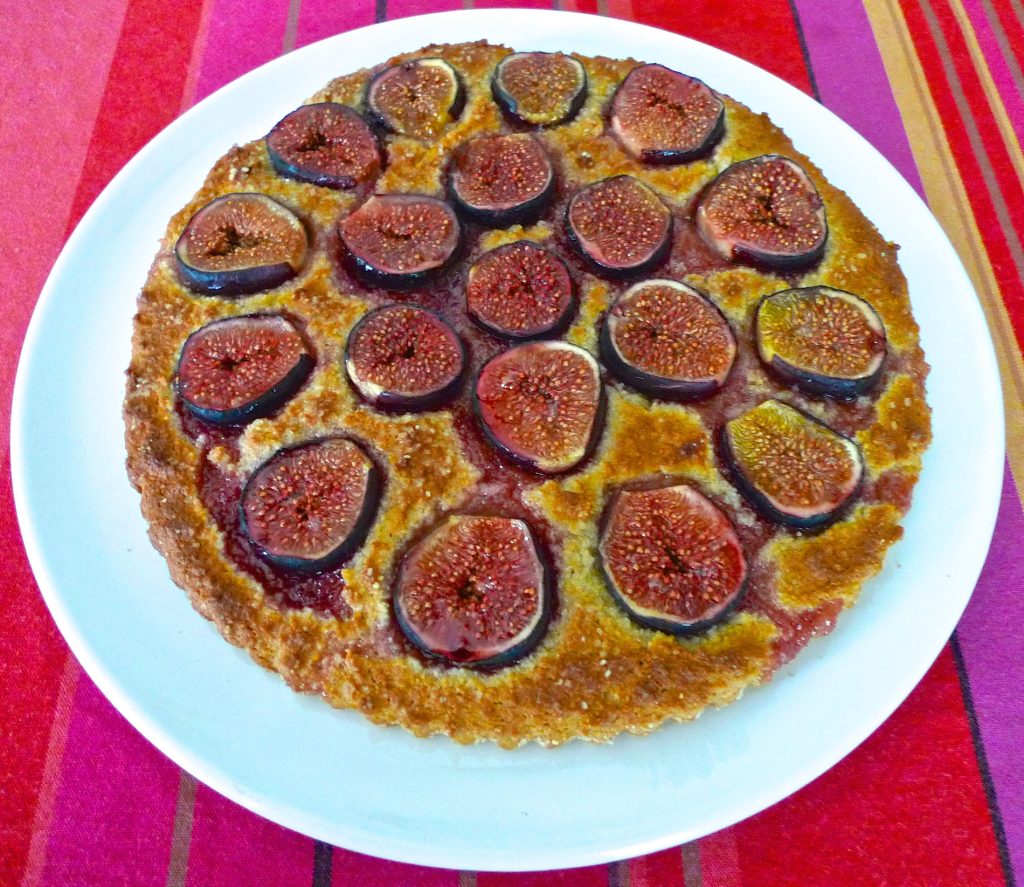 Lori: Thank you so much for taking the time to talk with us, Michael! It was great learning more about you and your unique architectural perspective on vegan cooking and baking!
If you're interested in learning more about Michael and his business, check out his website!