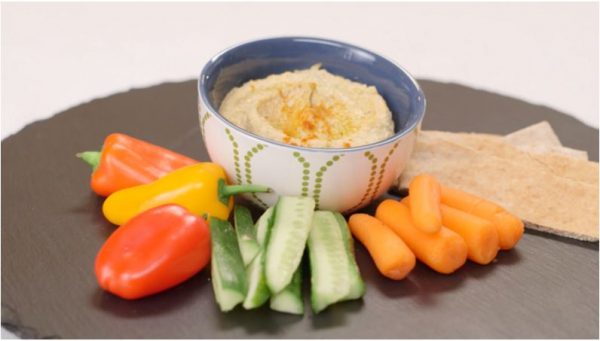 You can't really go wrong with hummus. Am I right, or am I right?
Here's yet another example of how right you can go with hummus—Pistachio!
Pistachio Hummus
Yields 8 servings.
Ingredients
1 15-oz can garbanzo beans, reserve liquid from can
½ cup shelled pistachios
2 cloves garlic
2 tablespoons tahini
1 teaspoon extra virgin olive oil
2 tablespoons lemon juice
Sea salt and pepper, to taste (optional)
Directions
Add garbanzo beans, pistachios, garlic, tahini, olive oil, lemon juice, sea salt, and pepper to a food processor.
Purée mixture and add just enough liquid from garbanzo beans until hummus reaches desired consistency.
Serve with fresh veggies and pita bread cut into wedges. Enjoy
Thank you to Sharon Palmer who generously shared her delicious hummus recipe!