By Josie Moody, Office Manager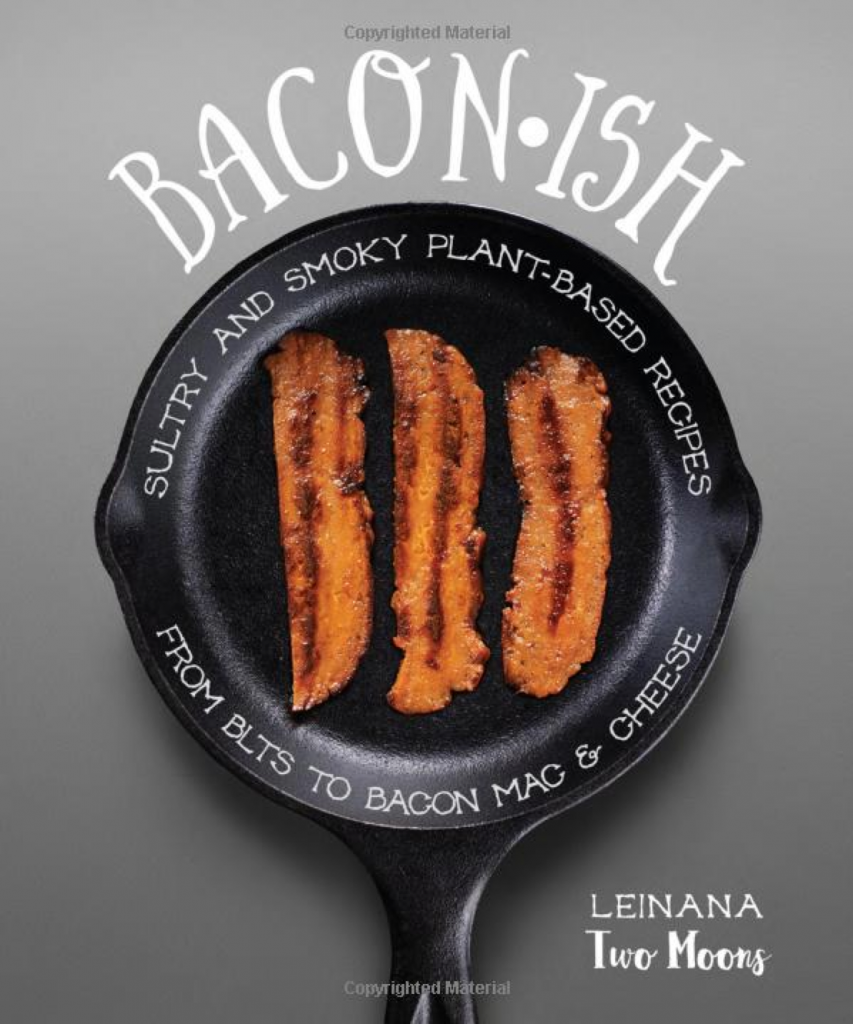 When my boss, Jack, asked me if I'd like to review a cookbook, my initial answer was, "Sure." After I saw the book and started flipping through it, my answer changed to a resounding, "Yes!"
Baconish by Leinana Two Moons is the first vegan cookbook completely dedicated to plant-based bacon. Even when I was an omnivore, I didn't share the rest of the world's obsession with bacon (bacon vodka, anyone?), but I had forgotten how versatile the ingredient was until getting my hands on Baconish.
This cookbook has 85 unique recipes, including over a dozen dedicated to different ways that you can create vegan bacon in your own kitchen (one of which I test out in a future post). From old favorites such as BLTs and Baconish Mac and Cheese, to new favorites like Maple-Bacon Doughnuts and everything in between, this book has you covered. If only I had waffle iron, I would have made the Monte Cristo Waffles!
Last week, I found myself with a sudden hankering for quiche, of all things. When I saw the recipe for Bacon-Spinach Quiche, I knew I had to make it. Two Moons gives you the option of making your own crust or using a store-bought one, so of course I chose the latter. I tend to get a little daunted by ingredient lists that are too long, but this one was just right. I followed the directions to a T and found that it was really easy to make, and I think it would be very easy to modify based on whatever vegetables and ingredients you had on hand.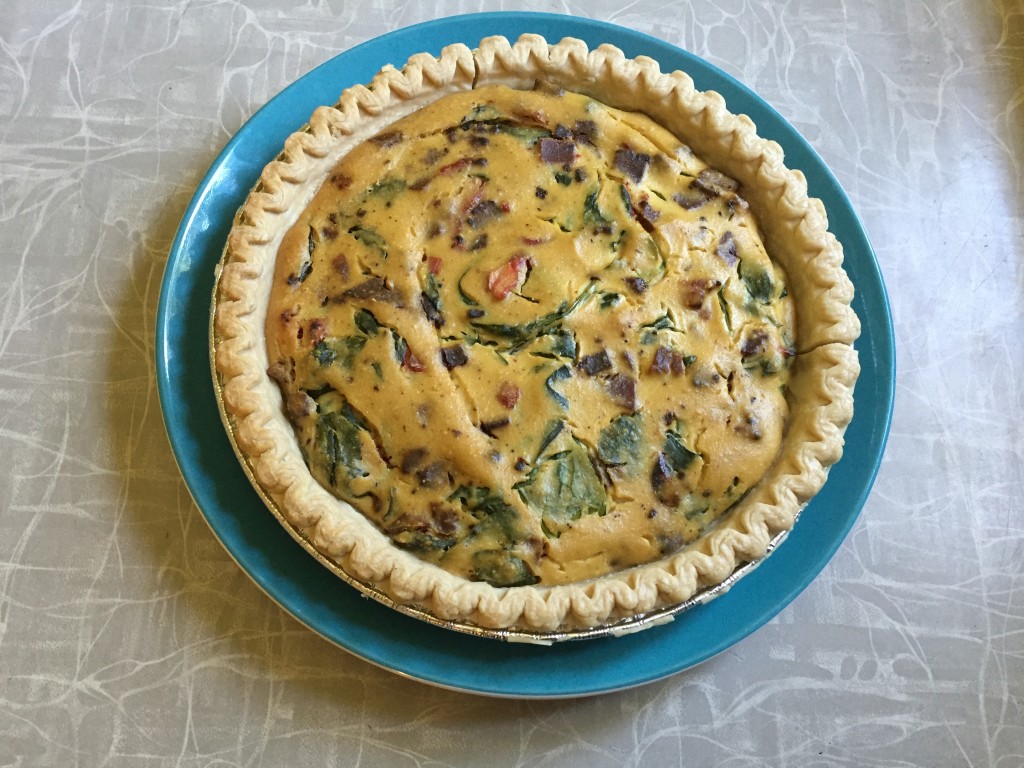 My husband and I declared my efforts a success–it was so good I couldn't help but eat two big pieces right in a row. There was the smoky taste of vegan bacon with a perfect mixture of the savory cheese-like flavor from the nutritional yeast. I did realize that when cooked, the sun-dried tomato taste becomes stronger, so when I make this again I will halve the amount of sun-dried tomatoes that I use. The combination of a flaky crust and the fluffy baked tofu mixture was just right, and I was satisfied that my quiche itch had been scratched!
Serves about 6-8.
Ingredients
½ cup raw cashews
14 ounces soft tofu, drained
3 tablespoons cornstarch
3 tablespoons nutritional yeast
1 tablespoon white miso paste
1 tablespoon Dijon mustard
½ teaspoon salt
½ teaspoon onion powder
1 teaspoon olive oil
½ cup of your favorite vegan bacon, chopped (I used Sweet Earth's Benevolent Bacon)
¼ cup sun-dried tomatoes, thinly sliced
3 cups baby spinach
1 (9 inch) vegan pie crust
Directions
Preheat the oven to 350 degrees F. In a blender or food processor, pulse the cashews until they are finely ground. Add the tofu, cornstarch, nutritional yeast, miso paste, mustard, salt, and onion powder. Blend again until the mixture is smooth.
Heat the oil in a non-stick skillet over medium heat. Add the bacon pieces and cook until they are browned all over, about 5 to 6 minutes. Add the sun-dried tomatoes and cook another minute. Add the spinach and cook until it is just wilted.
Transfer the baking mixture to a large bowl, then add the tofu mixture and mix until well combined. Transfer the filling into the prepared pie crust and bake for 45 minutes, or until golden brown on top. Cool on a wire rack about 30 minutes before slicing.
Have you tried any recipes from Baconish? If so, share your take on them in the comments below!