By Janet Kearney, Guest Contributor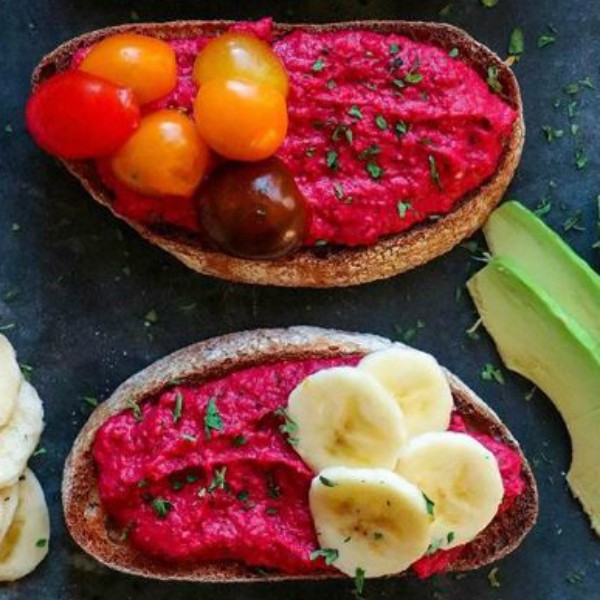 Try this quick and easy, colorful spread on toast, crackers, or right off the spoon!
Beetroot Hummus
Ingredients
1 14 oz. can chickpeas, drained and rinsed
1 cup of cooked beetroot—see directions below
½ teaspoon salt
Juice of 1 lemon
1 garlic clove, crushed
2 tablespoons tahini
2 teaspoons cumin
6 ½ tablespoons extra virgin olive oil
2 tablespoons of Vegenaise Horseradish Sauce
Directions
Begin by scrubbing the beetroot and boiling it for 30 minutes. Peel and place into a blender.
Place the rest of the ingredients, except the horseradish, in the blender. Blend until smooth.
Transfer into a bowl and spoon in the horseradish sauce—swirl it in instead of mixing fully into the dish. Serve & Enjoy!