By Kimberly Moffatt, Outreach Coordinator

A few weeks ago, I detailed my vegan food adventures for the early summer trip my partner and I took to the beautiful country of Costa Rica. This week, I'll fill you in on the types of activities we did while visiting.
As many of you can probably relate, we didn't want to go to tourist attractions that exploited animals or humans. We were careful in our planning and found some fun activities that allowed us to explore different parts of the country and see many different types of animals in their natural environment.
Jon and I knew that we wanted to hike, spend a lot of time outdoors, and hang around the beach, so we decided to start off by doing the Two Volcano Extreme Hike in Fortuna. There were three guides that took us on a 12-mile hike through Cerro Chato—a dormant volcano—which offered incredible views of Arenal Volcano.
When we got to the top of Cerro Chato, we scrambled down to Emerald Lake for a quick dip and lunch break. After splashing around in the lake, we spent a good three hours hiking back down to what looked like the gallimimus herd flocking scene in Jurassic Park. We had one more view of the Arenal Volcano before we were taken to a hot spring to relax.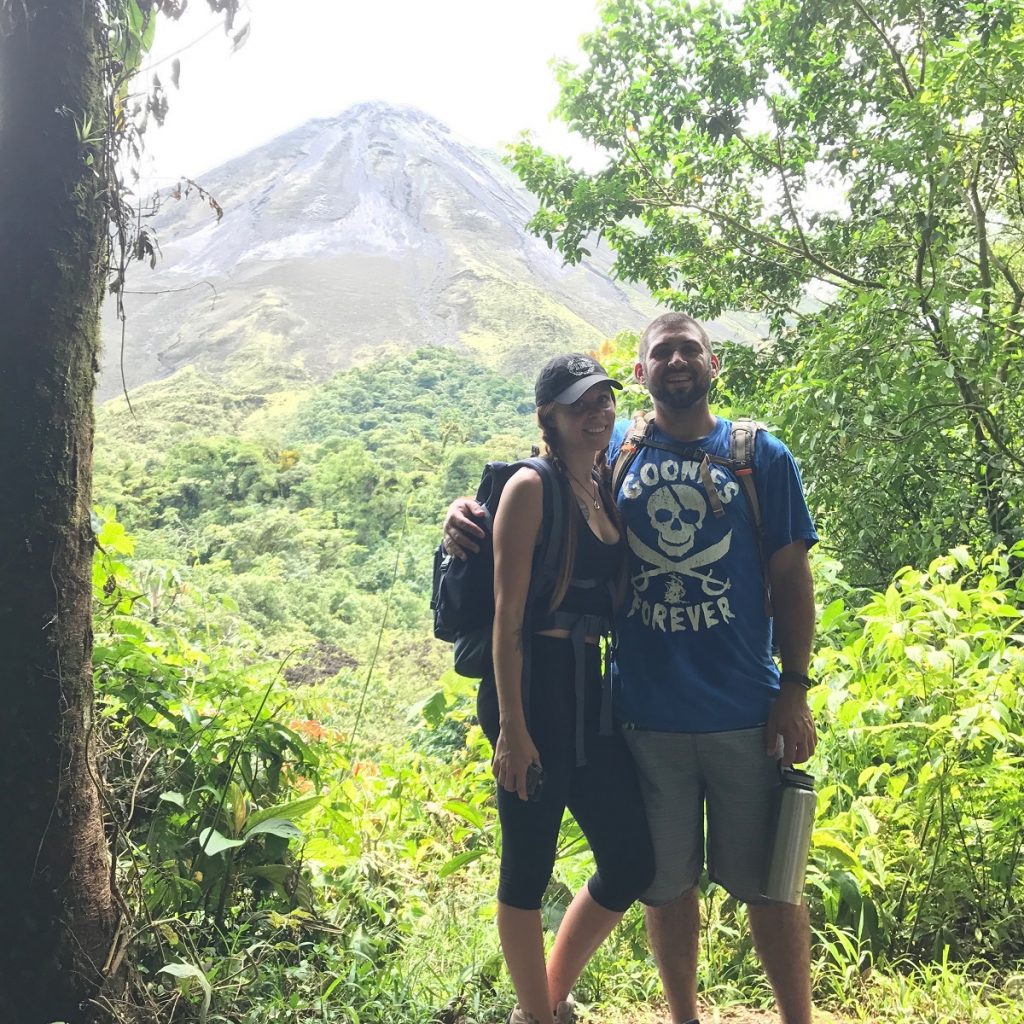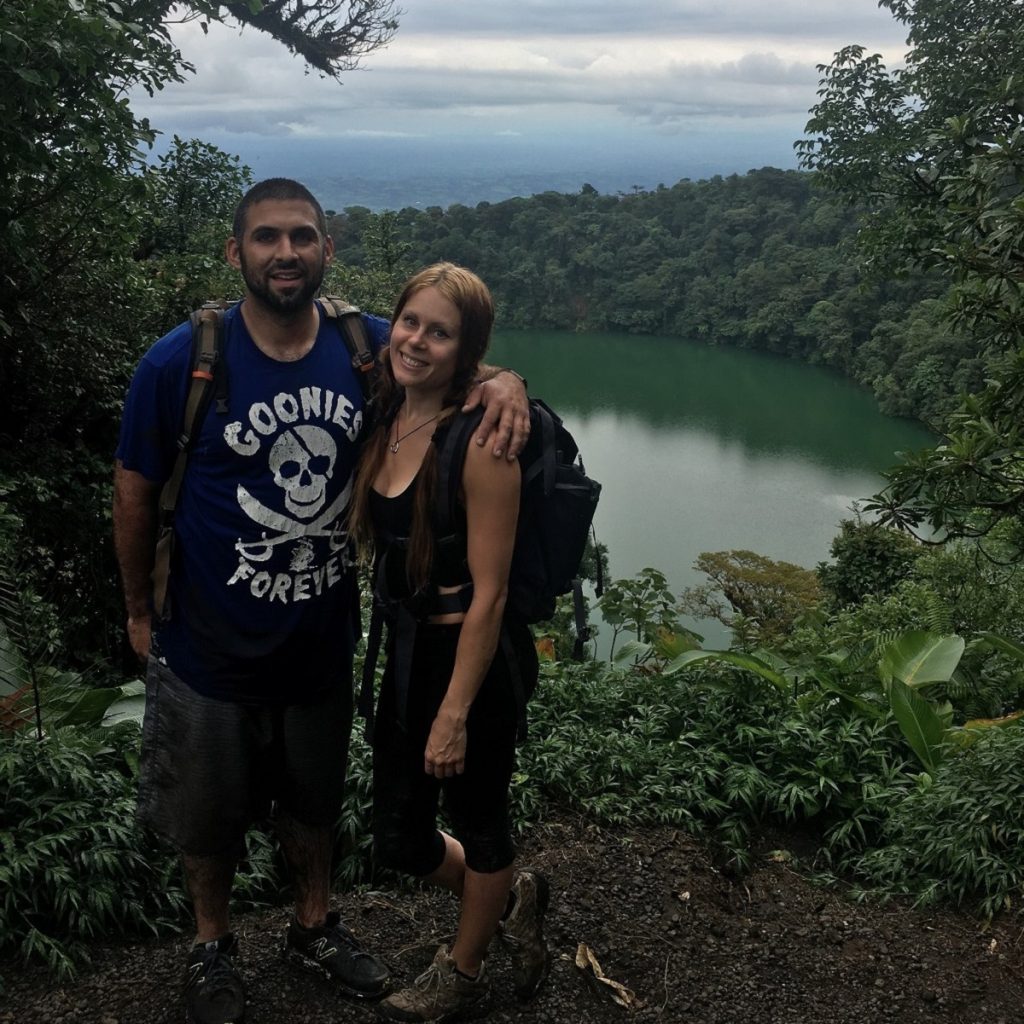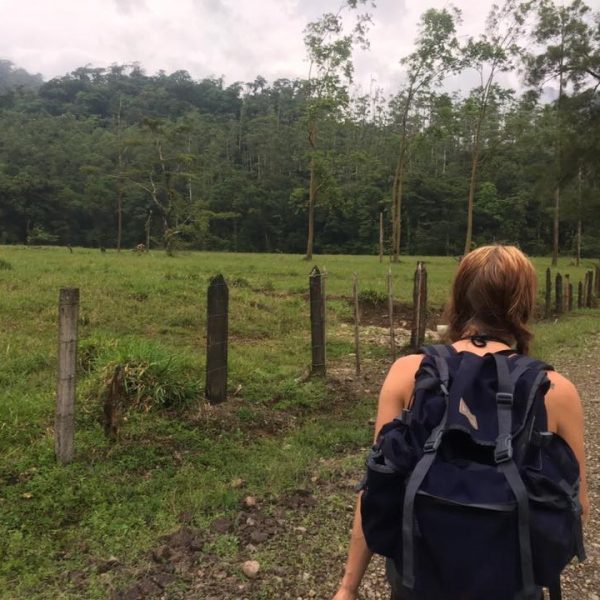 Our next stop was Monteverde, where we did a night hike to see nocturnal animals. Our guide was very knowledgeable about the ecosystems and animals in the area. We saw many spiders and frogs, a sleeping motmot bird, and two kinkajous. The next day, we hiked the Sky Walk Hanging Bridges, and let me tell you, it's a surreal world up there.
In between each bridge, we walked through lush jungles. We saw a family of howler monkeys moving through the treetops, hummingbirds—who were not shy at all, toucans, and other types of birds. On the taller bridges, we watched the clouds roll in and out, and we were blown away by the beauty.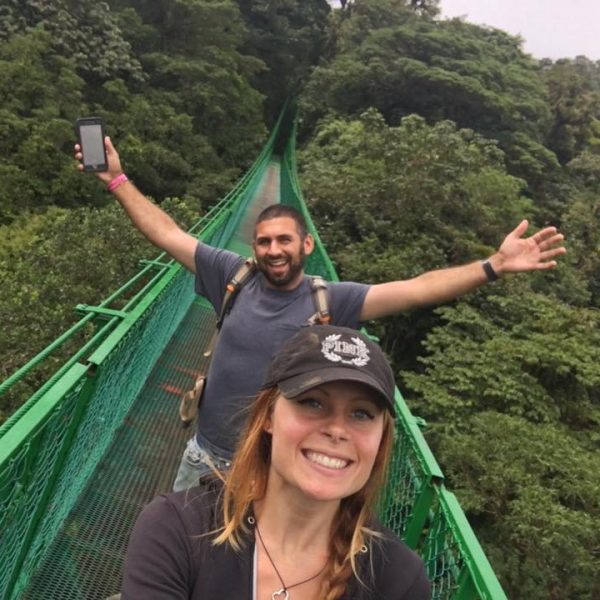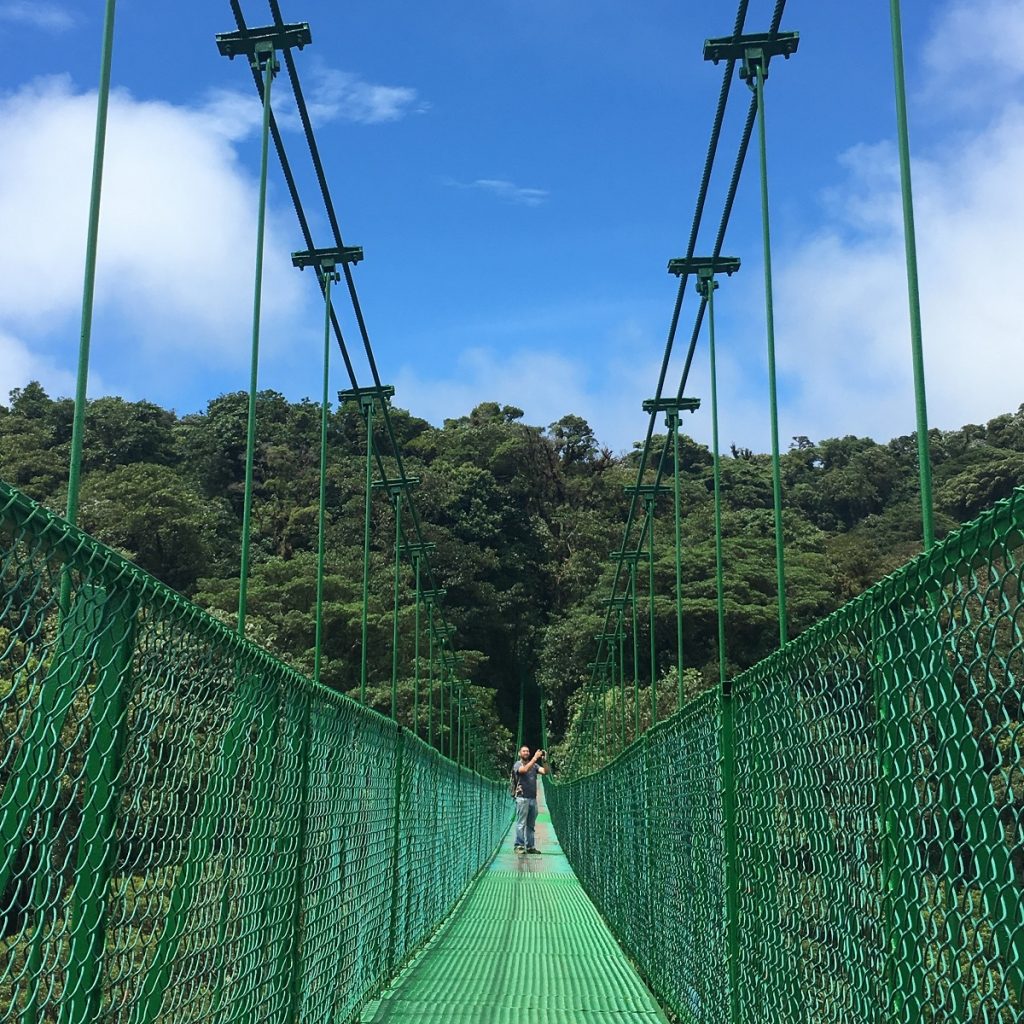 At the end of our trip, we decided to head to the town of Manuel Antonio. We spent an entire day wandering around, enjoying the beach, and hiking in Manuel Antonio National Park. The trails were relatively easy and we saw a lot of wildlife, including a poison arrow frog, sloths, squirrel monkeys, raccoons, a coati, iguanas, and capuchins—just to name a few. The beaches were beautiful, as were the views from higher elevations. We relaxed on the beach and watched raccoons and capuchins try to steal people's belongings and food.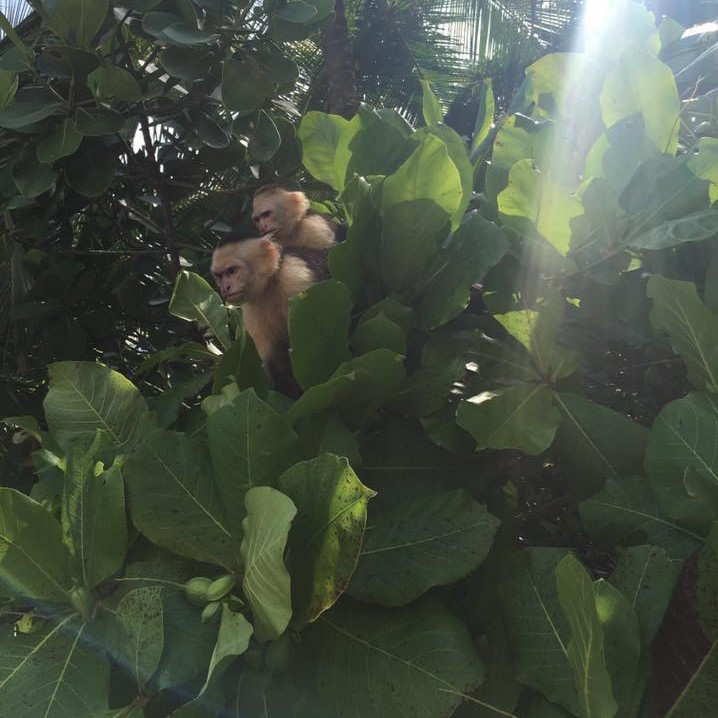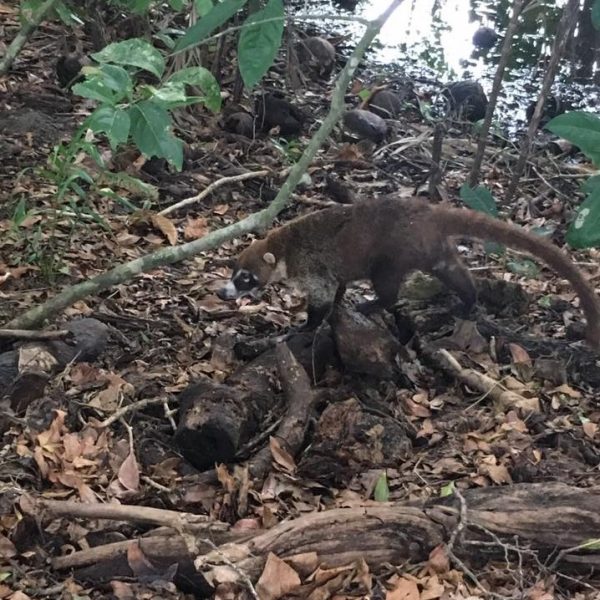 Overall, Costa Rica is a great place to visit! There are several animal and human-friendly activities to do. And with a little bit of preparation, there's good vegan food to enjoy while touring the country. If you're like me and enjoy traveling, I highly recommend adding Costa Rica to your list of places to go! You won't be disappointed!