By Lori Stultz, Communications Manager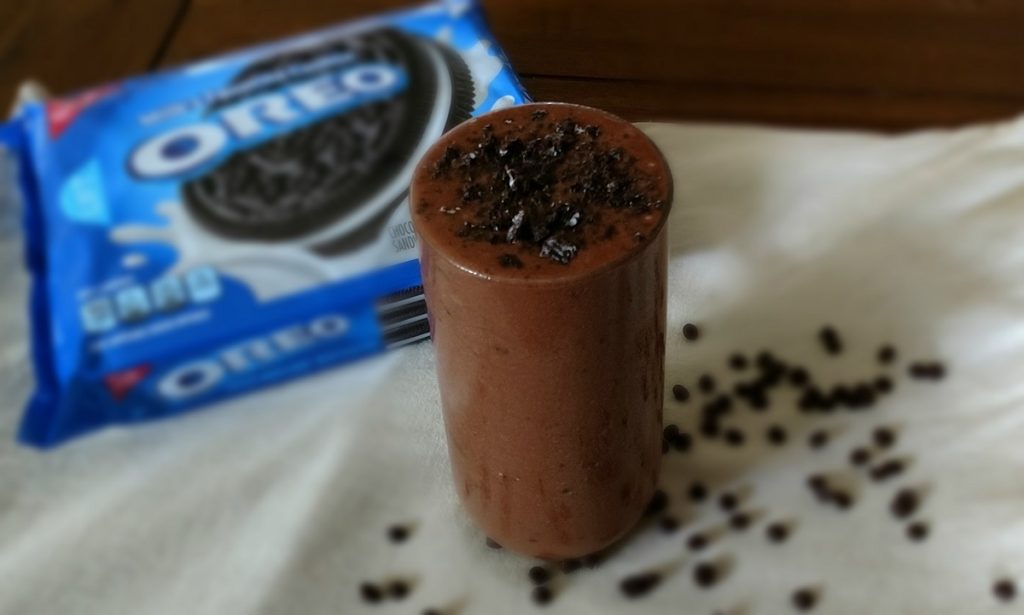 Here's another example of a fast food favorite that no one has to "give up" when you choose to not consume animal products.
Swap out the dairy ice cream with a few delicious alternatives and BAM—you've got yourself a delicious vegan treat.
Chocolate Oreo Vegan Blizzard
Yields 2 servings.
Ingredients
2 frozen ripe bananas
⅓ cup frozen strawberries
2-3 tablespoons cocoa powder
1½-2 tablespoons peanut butter—or any other kind of nut butter
1-1½ cups plant-based milk
A handful of ice cubes
Agave nectar to desired sweetness
6-7 crushed Oreos
Directions
Place bananas, strawberries, cocoa powder, peanut butter, 1 cup of plant-based milk, and ice in a blender. If the mixture is not smooth after blending, add more milk, a little at a time, until smooth. Add agave as desired.
Spoon the ice cream into a large bowl and stir in the crushed Oreos.
Divide between two glasses and garnish with Oreos. Serve immediately and enjoy!
This recipe was inspired by The Minimalist Baker's Chocolate Brownie Batter Blizzard.