By Vic Sjodin, VO Director of Outreach
The fall semester has officially started at many colleges and universities across the country, which means ample opportunity for animal advocates to get out there and do outreach to an open-minded crowd of people.
Whether you're new to leafleting or you've been leafleting for years, we want to give you a few easy-to-implement, time-tested tips that are guaranteed to help you leaflet like a pro.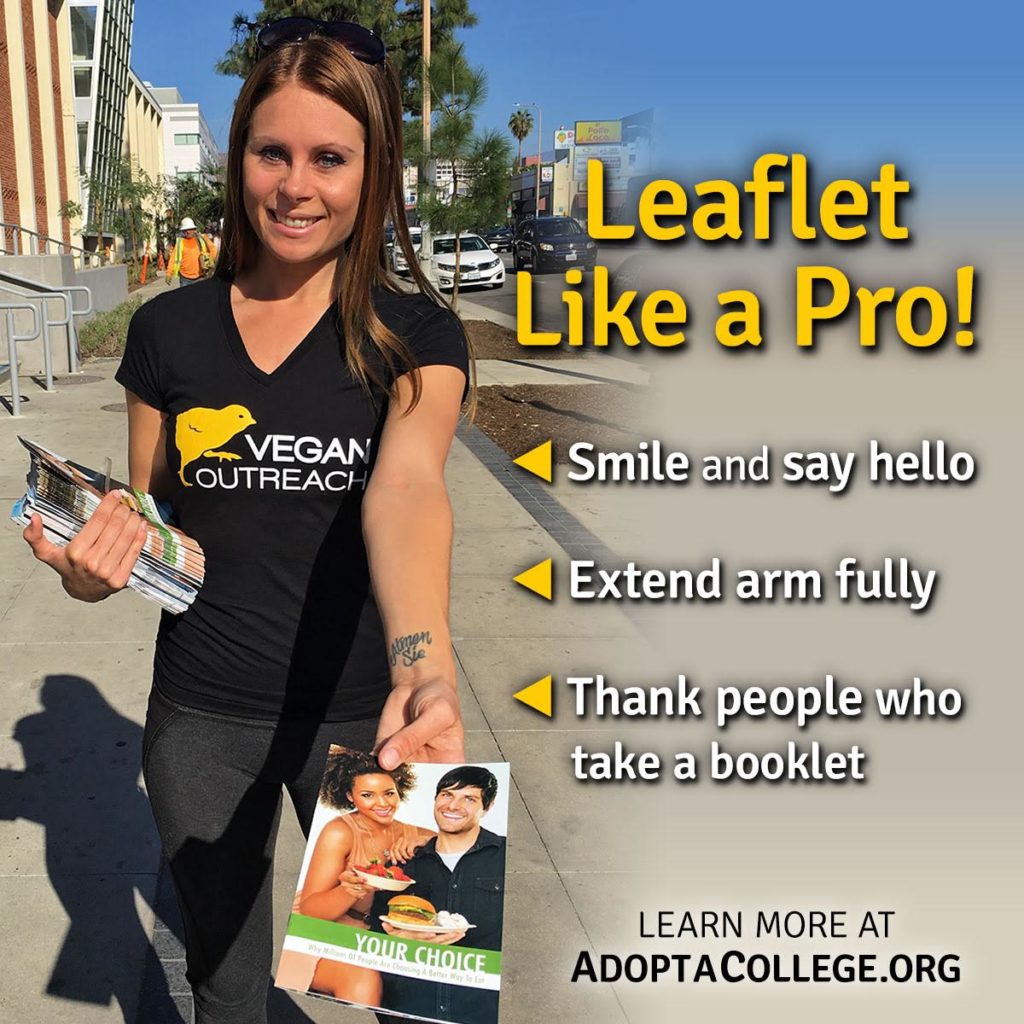 Smile and Say Hello
A warm greeting and a friendly smile will undoubtedly increase the number of booklets you hand out. You can also try saying statements like, "Info on helping animals." or "Help stop suffering."
People who are new to leafleting will often say these statements as questions—"Would you like some info on how to help animals?" Doing this will actually decrease the number of booklets people take from you. Tweaking something so little can increase your take rate dramatically.
Extend Arm Fully
You'll want to lean a little towards the receiver and extend your arm fully, locking your arm straight out when handing off the booklet. Do your best to pass the booklet right into the receiver's hand.
If you have your arm close to your body and bent at 90 degrees, you won't appear as confident. This is another small change that will make a huge difference!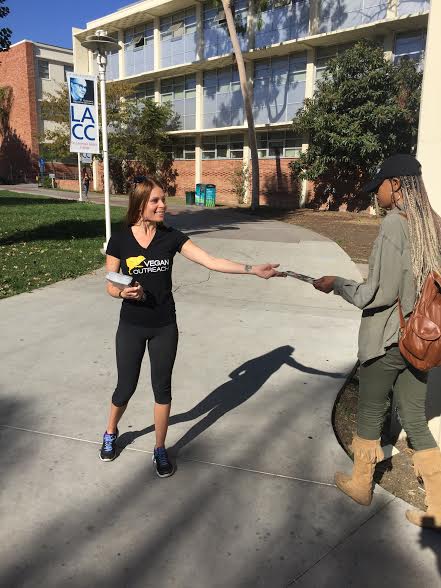 For a bonus tip—make sure to square your shoulders and face the person walking toward you. Hand the booklet forward, slightly to the left or the right of your body. Be mindful not to hand out booklets with your arm to the side of your body.
Thank People Who Take a Booklet
Saying "Thank you!" or "Have a nice day!" or even "You're the best!" with a little enthusiasm will have a profound cumulative effect by keeping the momentum of leaflet takers going. The person who took your booklet will appreciate the kindness, and, more importantly, the next person approaching will take note of your kindness and likely grab the booklet you're offering.
Once a few people start taking booklets, more and more people will take them as they see others doing it. This simple act can often double or triple your take rate when done with warmth and sincerity.

Watch a Demonstration
Want to see these tips in action? Check out this video—a recording of Vegan Outreach's first Facebook Live leafleting demonstration.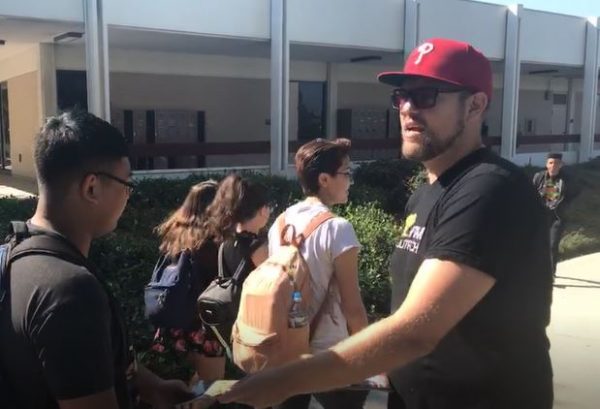 Have more questions about leafleting? Check out our detailed Helpful Tips page on the Adopt A College Website.
Want to get involved and start leafleting? This is how to get started.
Good luck and happy leafleting!