By Lori Stultz, Communications Manager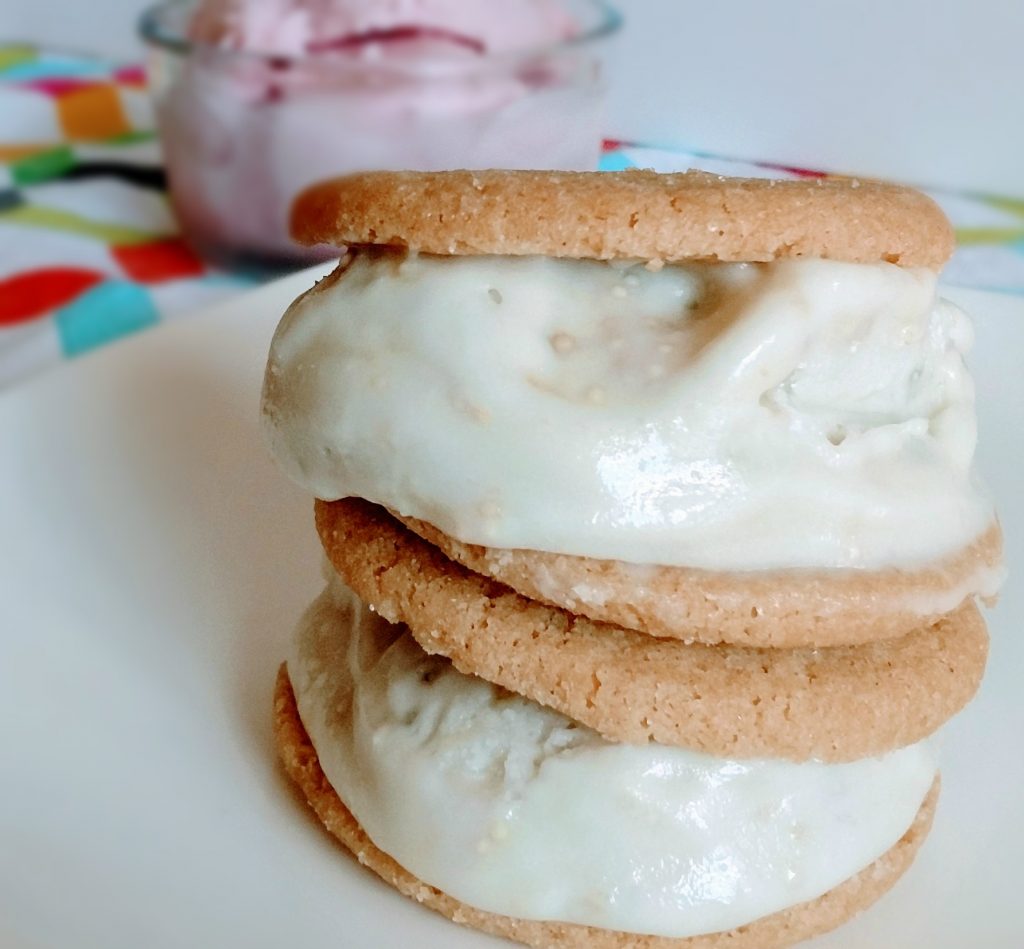 I think we can all agree that, when it comes to sweets, cake batter flavored anything is delicious—and that includes ice cream!
Rabbit and Wolves was my inspiration for this recipe, but I adapted it just a bit. I bought vegan sugar cookies instead of making them from scratch, but feel free to put the cake batter ice cream between whatever type of cookie you'd like! The possibilities are endless.
Even if it's not your birthday, you'll be feeling pretty darn happy as you enjoy one of these delicious treats!
Cake Batter Ice Cream Sandwiches
Yields about 6-8 small sandwiches.
Ingredients
1 cup chilled coconut cream
¾ cup powdered sugar
¾ cup vanilla or yellow cake mix—check the ingredients list to make sure it's vegan
½-1 teaspoon vanilla
Vegan sprinkles—optional
12-16 store bought—or homemade—vegan sugar cookies
Directions
Spoon the chilled coconut cream and place in a large bowl. Whip with a whisk, hand mixer, or stand up mixer until the consistency of the cream is light and fluffy.
Slowly add the powdered sugar as you continue to whip the cream.
Then slowly add the cake mix until consistency is thick, but still fluffy.
Add the vanilla and sprinkles and whip until the mixture is firm.
Put in a freezer-safe container and in the freezer overnight.
Remove the ice cream from the freezer, and let it thaw at room temperature for a few minutes.
Spoon as much as you can handle between two cookies and enjoy!
You can get this original recipe here.