By Jevranne Martel, Canada Outreach Coordinator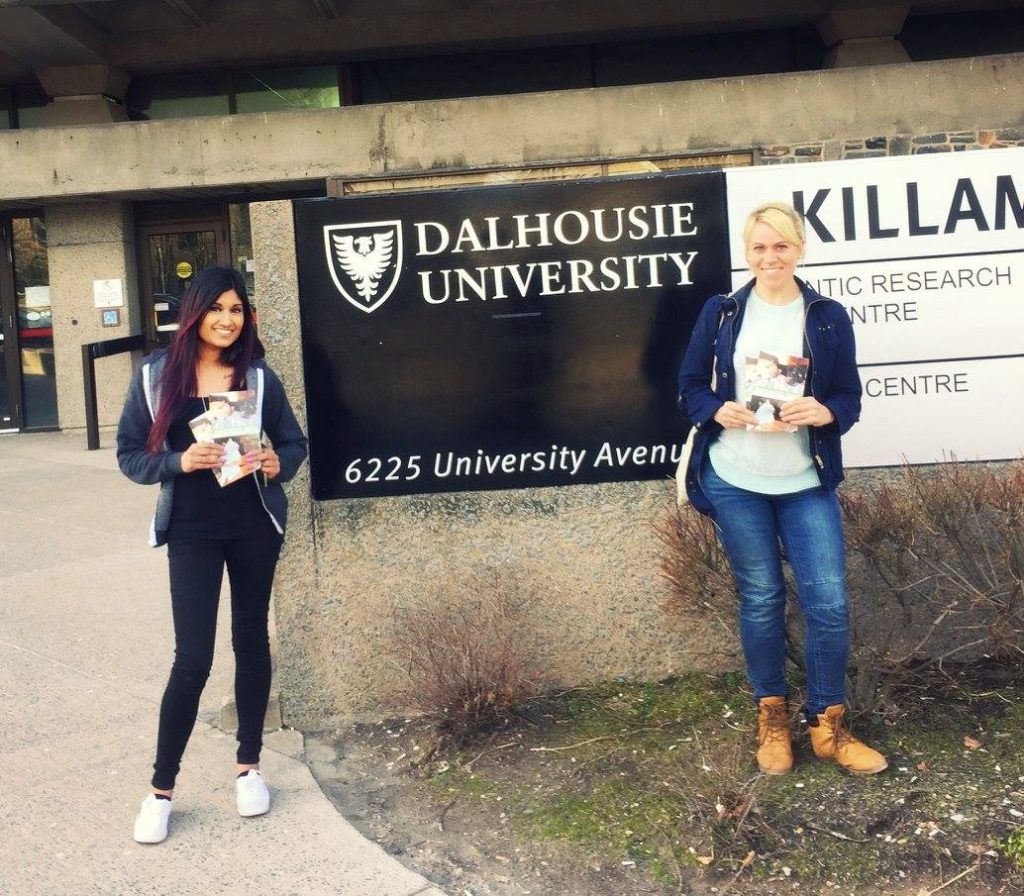 Vegan Outreach made history last spring semester—completing our first East Coast tour of Canada. I was honored to be the one making this trip, and I'd like to share my experience.
From the beginning, I knew it was going to be a big journey. I traveled from British Columbia all the way to the east side of Canada. There was a lot of driving, winter storms, and all other types of weather conditions, but I continued on because I knew it was going to be worth every minute.
I traveled through Edmundston, Fredericton, Saint John, Moncton in New Brunswick, Charlottetown in Prince Edward Island, and Halifax in Nova Scotia. The population density isn't large in these areas, but that didn't take away the importance of spreading the message about veganism. It was also my intention to help expand animal activism in these cities.
On numerous occasions, groups of students and people told me they were glad I was handing out information. The leaflets sparked many detailed conversations, like the one I had with the group of students—pictured below—at St. Thomas University.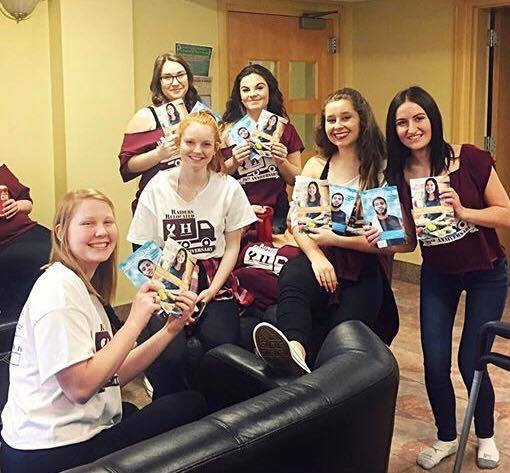 There was a great dynamic among this particular group of students. We discussed the dairy and egg industries and how animals share our desire to live. The students left with a lot more information about veganism, and I felt confident that many would make dietary changes.
I also had many conversations with people who'd tried veganism in the past, but found the lifestyle hard to maintain. I asked them questions, offered advice, provided quick recipes, and suggested adjustments they could make to menu items when eating out.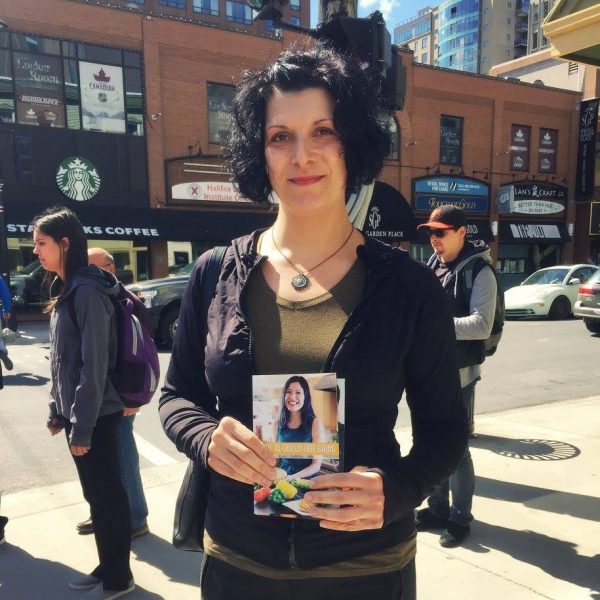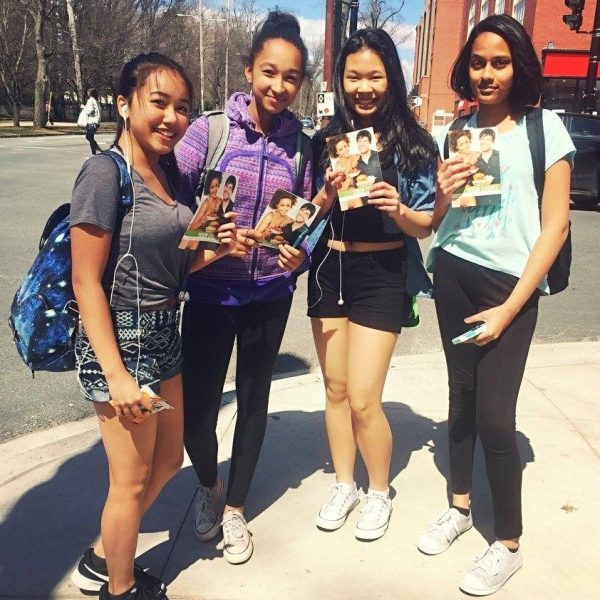 I was interviewed by the CBC twice while on Prince Edward Island—I was asked what Vegan Outreach's goals were while touring the East Coast. I said that, ultimately, we wanted to raise awareness about the unnecessary suffering of animals, as well as provide resources about vegan living. I wrapped up the interview by saying, "If we can live happy and healthy lives without harming others, why wouldn't we?"
I took part in a very successful dual interview hosted by Cheryl Sobie on Vegan Activist Radio where I was joined by Ananda Pratt with The Save Movement. It was a wonderful interview—we discussed Vegan Outreach's mission, my leafleting tour, the growth of animal activism in Canada, tips for effective activism, and the importance of self-care.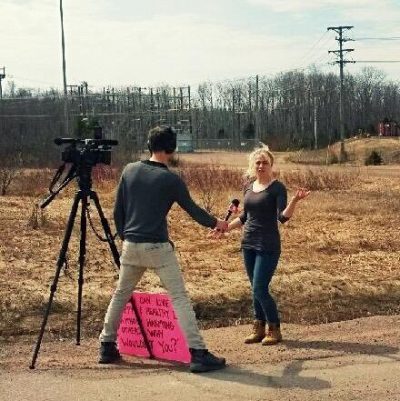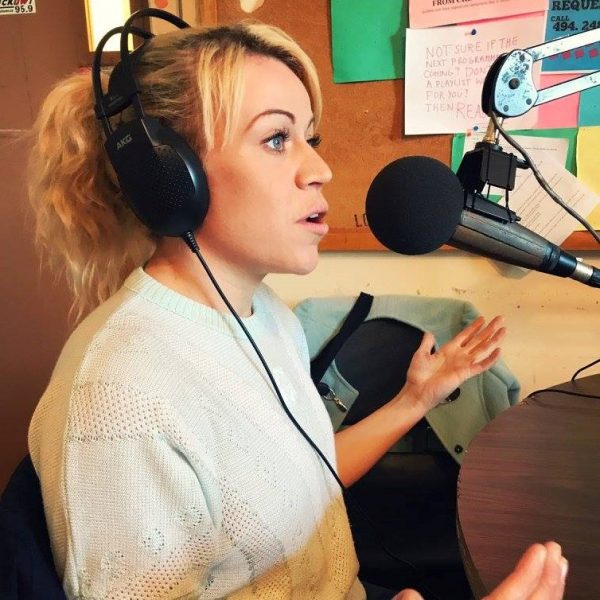 One of the coolest parts of this tour was noticing that no matter where I was, or what kind of day I was having, I always had a smile on my face. There are many positive things being done for animals in Canada, and there is a growing trend of animal activism regardless of which coast you're on. It's beautiful to see people wanting to learn more about veganism and how they can get involved in helping animals.
Now that I'm back in Ottawa, I'm knee deep in organizing and participating in various outreach events. I'll hit the road again during the fall semester to keep the momentum going!
I'd like to send out a huge "thank you" to all of our donors. My ability to do this work and travel to the schools on the Canadian East Coast tour wouldn't have been possible without you!