By John Deetjen, Outreach Coordinator
I've really been getting to know Ontario's amazing vegan restaurant scene this year. From London to Toronto to St. Catherines, there are countless unique vegan eateries all over the province. In fact, London just opened its first 24-hour vegan drive thru!
I'd read earlier in the year that Montreal—in the neighboring province of Quebec—is ranked one of the top international destinations for vegans. The article touted various vegan restaurants in the city, including an all vegan sushi establishment, called Sushi Momo.
Since Montreal is only a seven-hour drive away from London, which is where my girlfriend, Sam, lives, we decided to take a road trip to get a taste of the city for ourselves!
The first restaurant we went to was an Italian café called Café Dei Campi, located just north of downtown Montreal. This café was not all vegan, but it had an extensive list of vegan options. I'd never been to a traditional Italian café before, so this was a great and delicious first-time experience! It had a warm, relaxed atmosphere—perfect for enjoying our pizza and cannolis.
The next restaurant we went to, La Panthére Verte, we just happened to stumble upon while walking to our Airbnb. We decided to stop after we'd read a sign out front that advertised the establishment as an all vegan restaurant. I ordered fried tofu and a tempeh dish, and Sam ordered a falafel pita. The tofu and tempeh were seasoned perfectly, and Sam reported, "the falafel was the best!"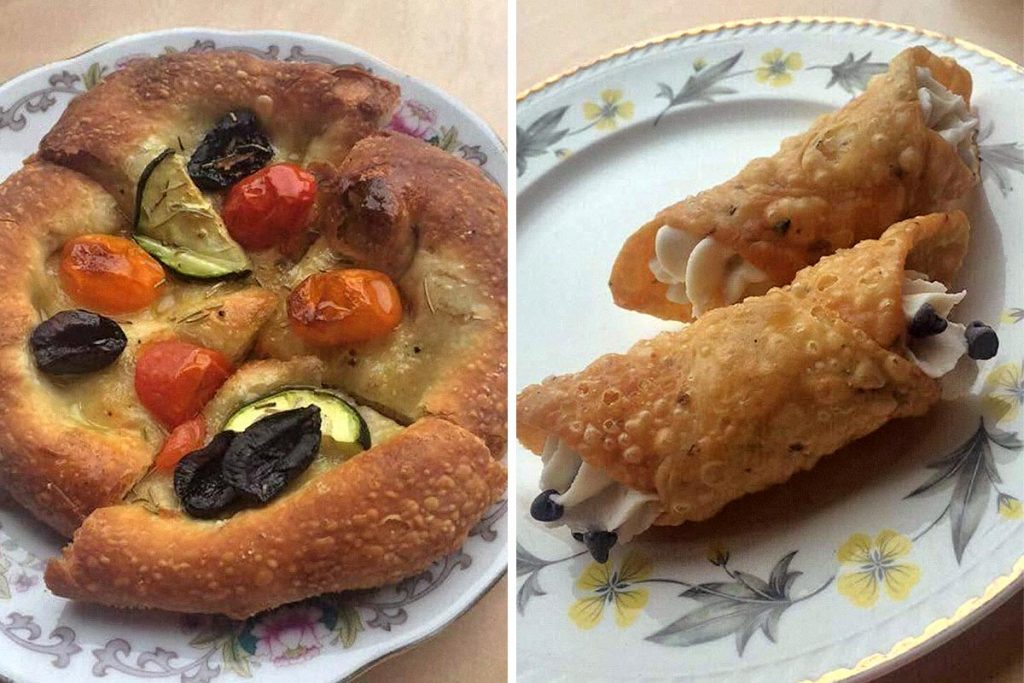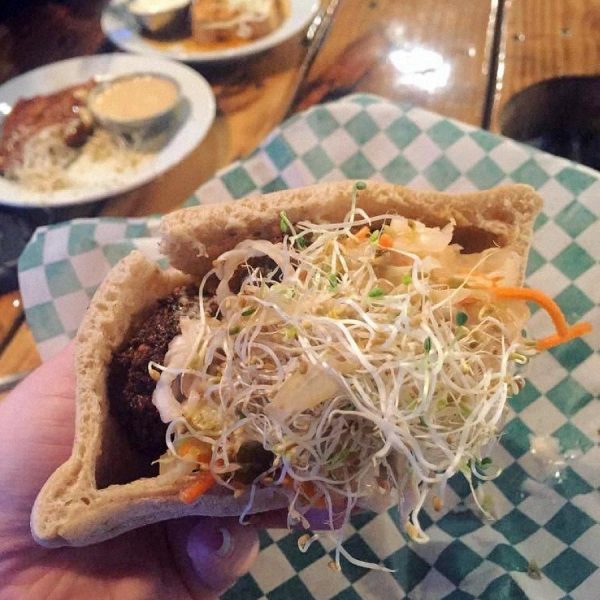 Next was the sushi restaurant I mentioned already, Sushi Momo. This restaurant was more formal than the others we'd tried, and were told it'd be best to make a reservation.
My expectations were met—I can't recommend this place enough! Everything we ordered was delicious and bursting with flavor. The menu item Sam and I agreed was best was the jackfruit, avocado, and wasabi roll.
The final restaurant we stopped at on our food tour was a vegan chain called Copper Branch. It currently operates ten different restaurants in Quebec and Ontario, with three more slated to open their doors this summer and early fall. It was early, so I got the southwest tofu scramble and Sam ordered granola. We also ordered their "Einstein Smoothie," which was a sweet and tasty combination of raspberries, maple syrup, and vanilla soymilk. It was the perfect vegan breakfast.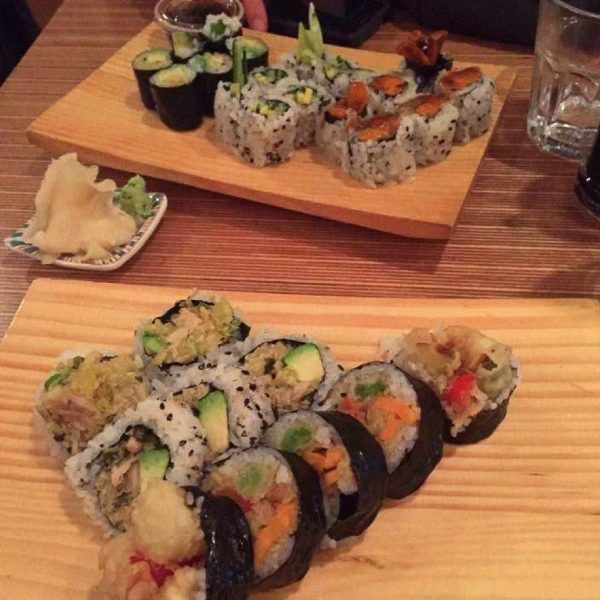 As you can probably tell by now, Montreal is a haven of amazing vegan options, and the restaurants Sam and I tried were just the tip of the iceberg!
For anyone who lives near or may be traveling to Montreal in the future, check out the vegan restaurant scene! Your taste buds won't be disappointed.