By Taylor Radig, Campaigns Manager
A few months ago, Vegan Outreach launched a petition asking leading pizza chain California Pizza Kitchen (CPK), to follow the dairy-free trend in pizza and add a vegan cheese option to their menu. Despite thousands of signatures from eager customers wanting to support this option, CPK has remained silent on their future menu additions.
We want to continue to have CPK hear from their vegan and non-dairy customers—letting them know that this option would be successful!
Here are three easy steps you can take to make this happen:
Call your local California Pizza Kitchen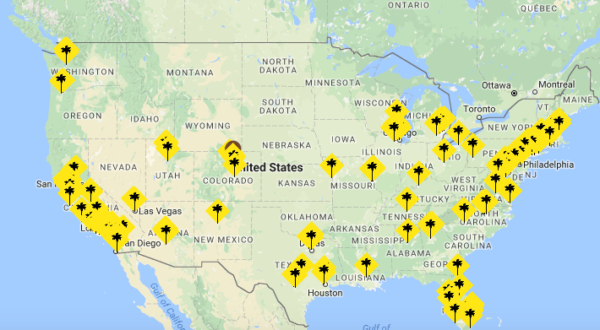 When you call, ask to speak with the restaurant manager. Tell them how excited you would be if CPK added a vegan cheese pizza to their menu!
Show them on social media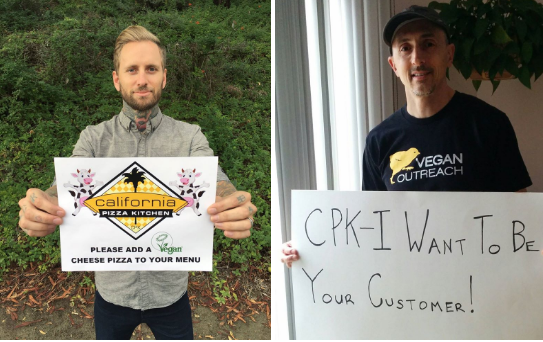 Tag #CaliforniaPizzaKitchen and #CPK to make sure your voice is heard.
Share the Petition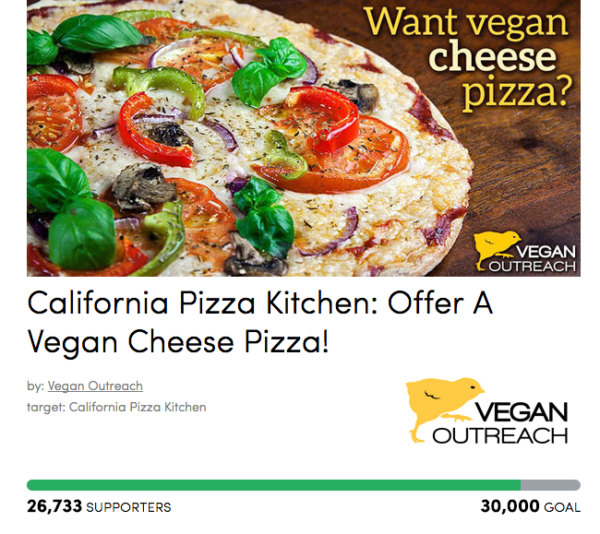 Sign the petition at Veganoutreach.org/CPK and make an even greater impact by sharing the petition on Facebook and Twitter!
Together, we can make this vegan cheese pizza happen! Thank you in advance for your help!