By Victor Flores, Greater New Mexico Community Engagement and Events Coordinator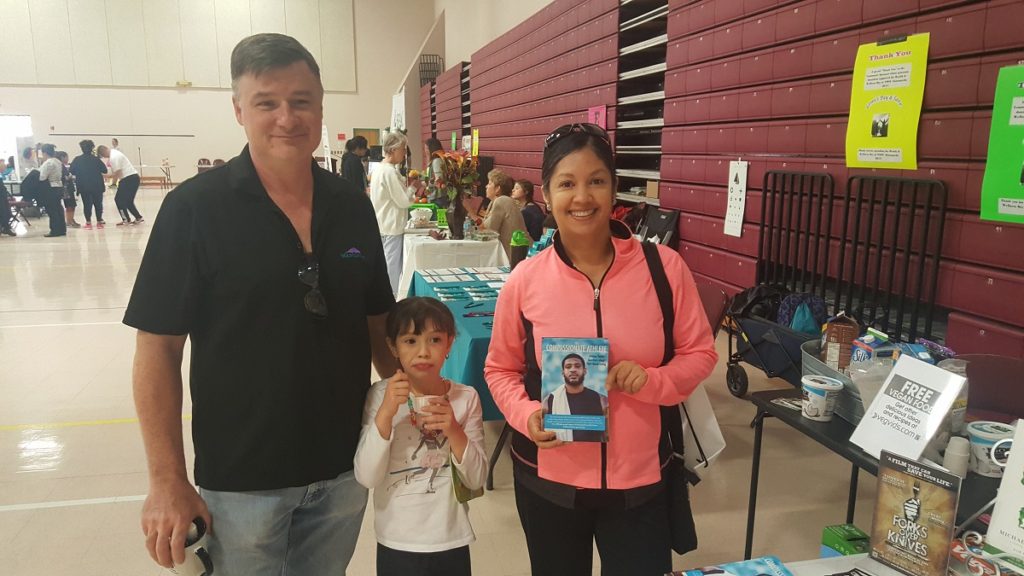 In February, the Alamogordo Health and Wellness Fair invited my family to participate in their annual health fair at New Mexico State University Alamogordo in Alamogordo, NM. After learning that the vendors and speakers needed to bring their own lunch, we saw a perfect opportunity to "wow" them with a vegan meal. Even though it required food for 100 people, we accepted the challenge!
There's a vegan-friendly restaurant in nearby El Paso, TX, named Eloise that makes its own seitan that is absolutely delicious. We ordered 100 of their El Graco seitan wraps as the main entrée and rounded out the meal with veggie chips, apple braid strudel for dessert, and water infused with strawberry, kiwi, lime, and orange.
Besides having a booth set up with tons of information on the benefits of plant-based nutrition, we had an area to give out information to the vendors and speakers we fed. We intentionally set up a table in a separate area so they wouldn't be distracted with the noise. When the speakers and vendors came to pick up their food, we made sure that everyone who got a seitan wrap also took a Vegan Outreach pamphlet. We also posted a menu so everyone knew what they'd be eating. Most were excited to try the wrap, while others were skeptical.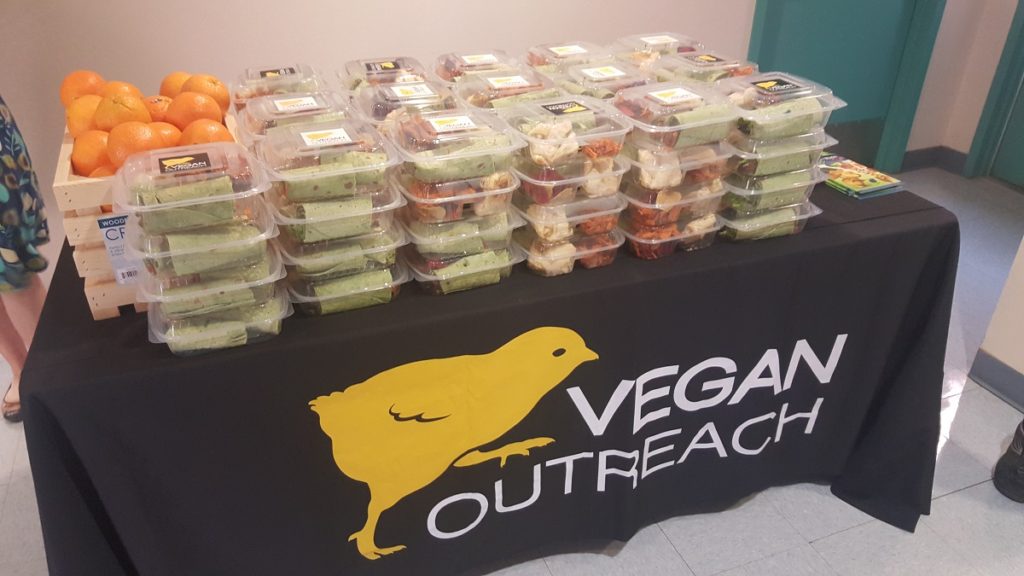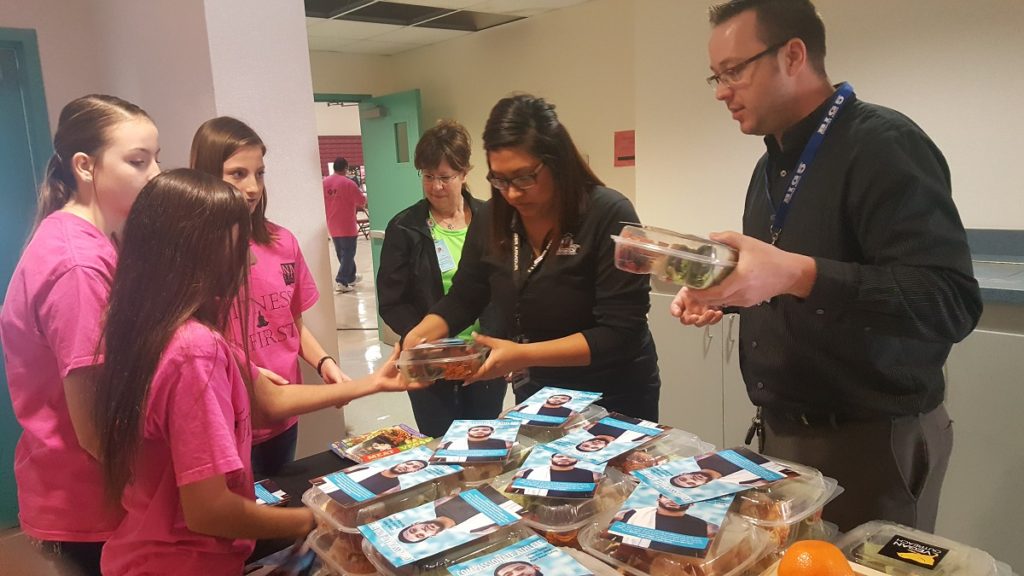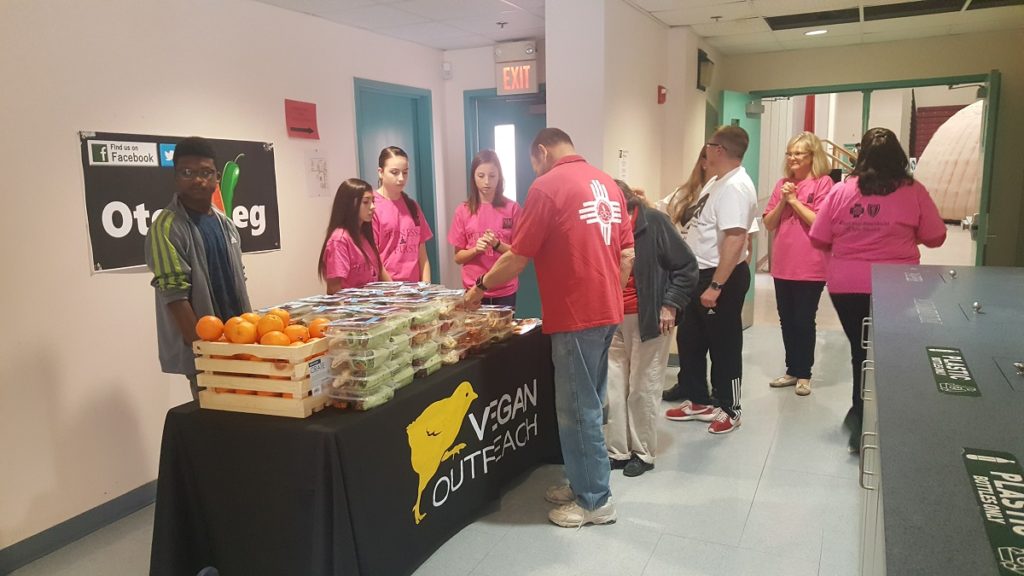 After all the meals and pamphlets were handed out, I took a stroll around the entire fair to visit with the vendors while they were eating. I'm not exaggerating when I say that everyone was blown away! Some couldn't believe the meal was vegan. Many swore the seitan had to be some type of meat since the flavor and texture were so delicious. I didn't come across a single person who didn't like the meal.
Many of the vendors and speakers came to our booth after lunch to request more information and vegan recipes. Several asked for our contact information to see if we could possibly do cooking classes and other community activities These groups varied from local health organizations to an organization that mentors juveniles in the juvenile detention system.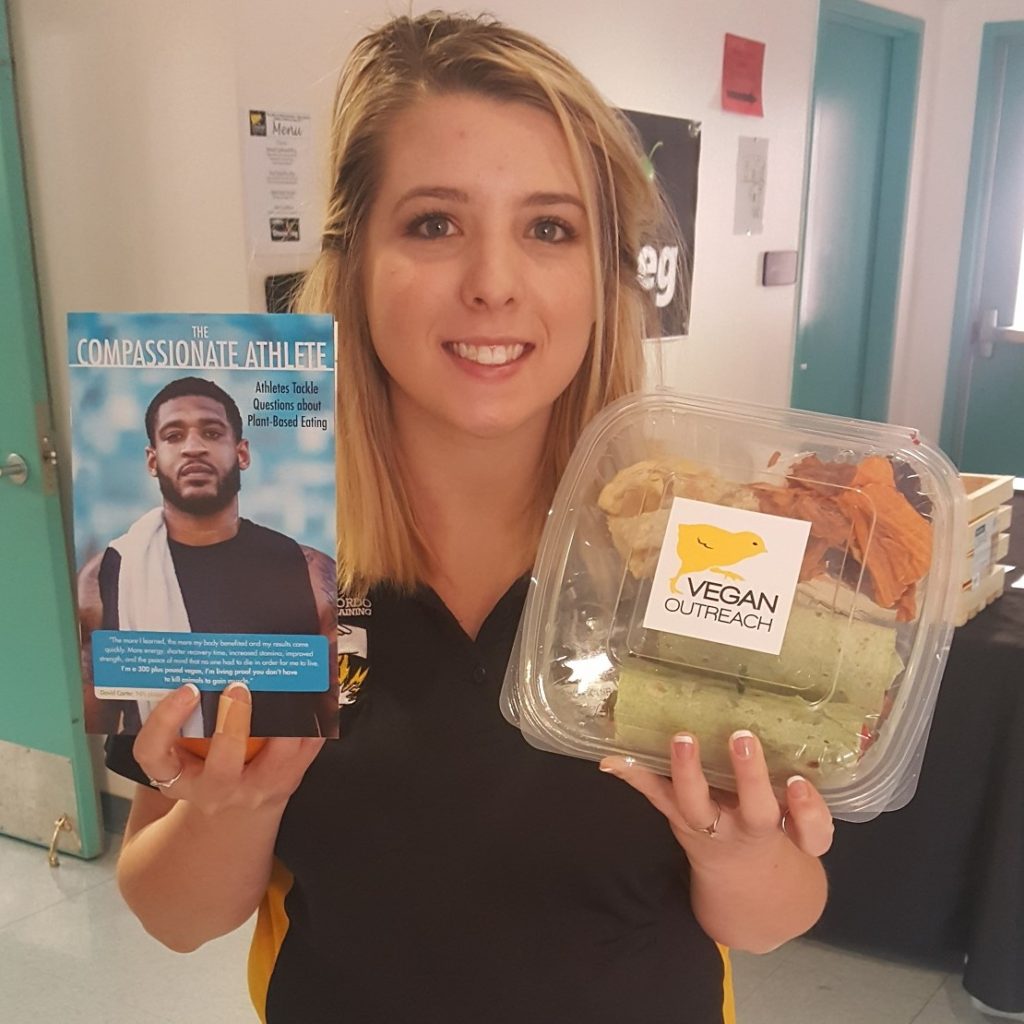 If you're trying to create more vegans in your community, keep your eyes open for opportunities like this. Vegfests are fun but we're often preaching to the choir. Look for health fairs and festivals at local schools. Offer them free vegan food and then sit back and watch lives change!