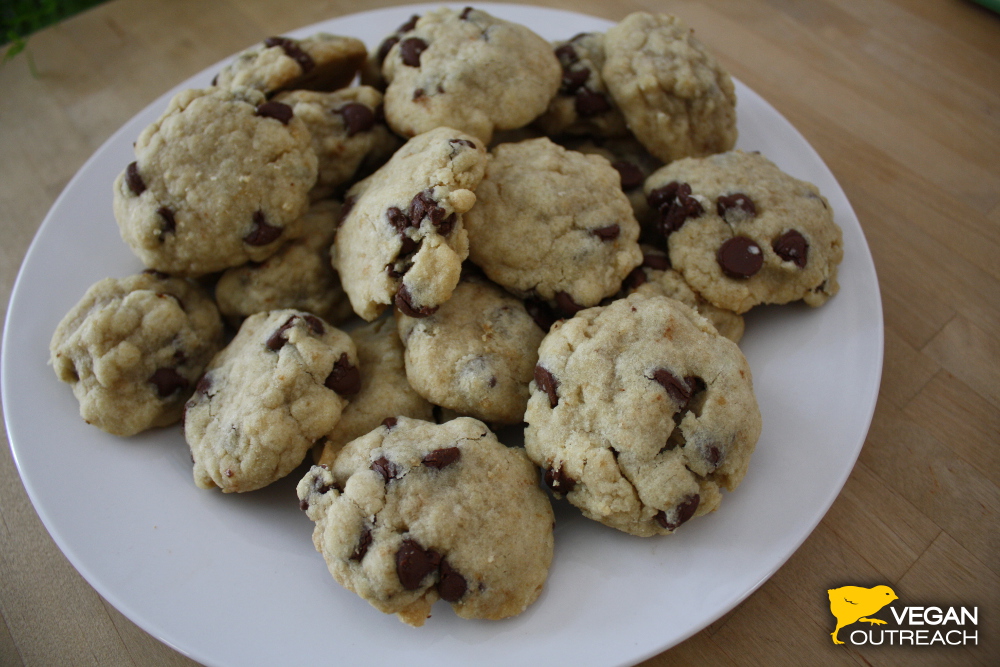 By Toni Okamoto
Who doesn't love homemade chocolate chip cookies? In addition to tasting just like your grandma's cookies, this recipe is easy to make and you probably already have all the ingredients in your pantry. They're perfect for potlucks, movie nights, and Santa Claus loves them, too!
Ingredients:
3/4 cup sugar
1/2 cup margarine, room temp
1/2 cup canola oil
1/4 cup water
2 tsp vanilla extract
2 cups flour
1 tsp baking soda
1/2 tsp salt
1 1/2 cups non-dairy chocolate chips
Directions:
Preheat oven to 375°F.
In a medium bowl, beat sugar, margarine, oil, water, and vanilla.
In a large bowl, mix the flour, baking soda, and salt.
Add liquid mixture and chocolate chips, and mix well.
Scoop spoon-sized portions onto a cookie sheet and bake for 8 to 10 minutes.