Support Our Work for Animals

Our 10 Weeks to Vegan programs are available worldwide, with nearly 1,000 people signing up each day.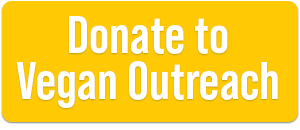 Thank you for your support! We'll never sell your information to other groups or send you unsolicited gifts.
Donations to Vegan Outreach are fully tax-deductible. Our federal tax-exempt ID number is 86-0736818.