By Lori Stultz, VO Rocky Mountain Outreach Coordinator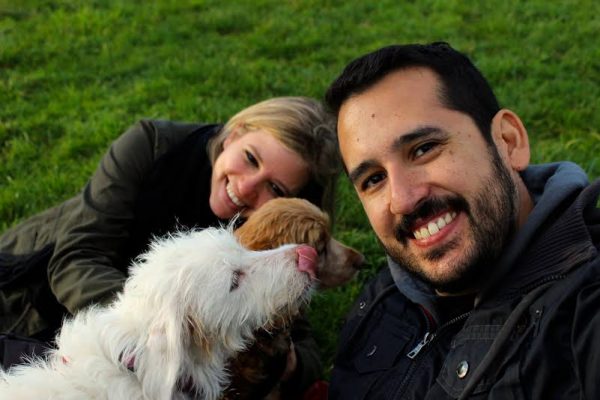 Today I have the pleasure of introducing you to Kim Sujovolsky and Carlos Marrero, Vegan Outreach donors who I have gotten to know a little bit better over the past few weeks.
Among many other things, Kim and Carlos are the founders and directors of Brownble, an online program in which Kim and Carlos demonstrate how to make easy, delicious vegan food, encourage and offer advice on embracing a vegan lifestyle and developing lifelong healthy habits, and much, much more!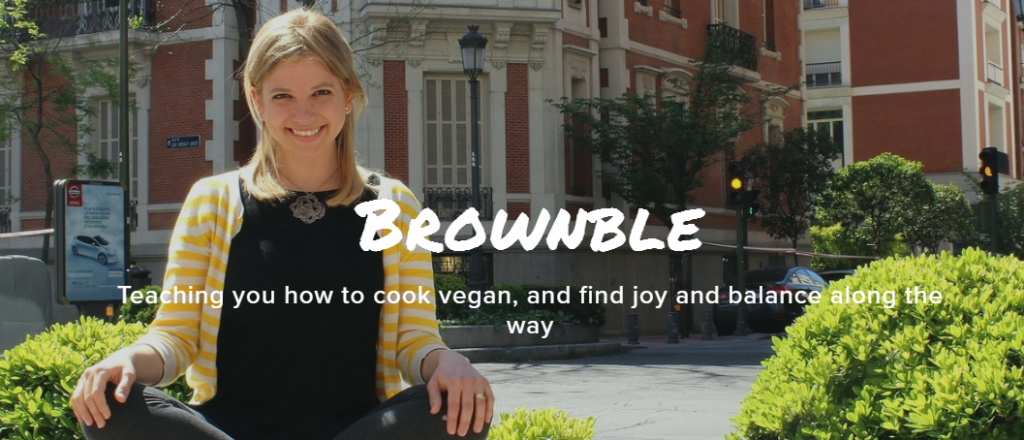 After learning that Kim and Carlos support Vegan Outreach, I spent some time on their website—finding out what Brownble was all about. I was so impressed by their program for a handful of reasons, but namely for their advocacy of a balanced approach to vegan nutrition. After talking a bit with Kim, I wasn't surprised to find out that Brownble suggests resources from VO's Executive Director and Registered Dietitian, Jack Norris, including the site VeganHealth.org, the book Vegan For Life, and his B12 recommendations for vegans.
I'm so excited for everyone to meet Kim and Carlos in the following interview, but first I have some exciting news to share! Starting July 5—mark your calendars!—we'll be regularly posting short videos in which Kim demonstrates how to prepare an easy, tasty vegan meal or discusses helpful tips for people who are transitioning to a plant-based diet.
We'll be posting these videos once a month! Kim brings a huge amount of enthusiasm to her work, so her videos will be fun and enjoyable to watch!
Without further ado, let's meet Kim and Carlos, and, we wouldn't forget, their pups Nala and Vega!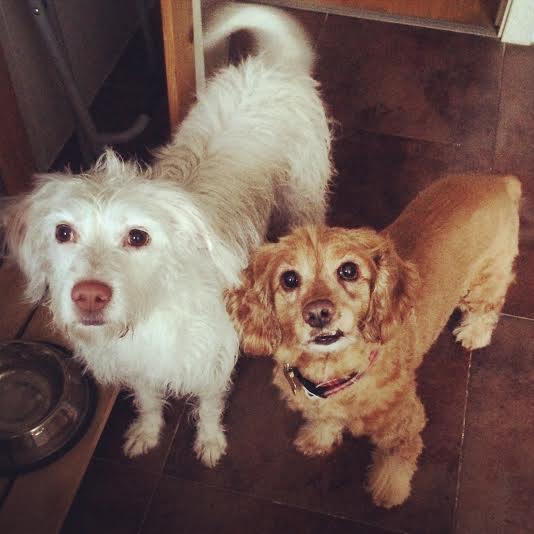 Lori: Tell us about yourself (work, hobbies, family, etc).
Kim: Both Carlos and I were born in Venezuela, and we've been together for 16 years! I was 18 when I met him, and 7 years into our relationship we tied the knot in a beautiful ceremony under a tree, surrounded by just a few friends and family. We're both huge animal lovers (believe it or not I used to have dogs, cats, turtles, two sheep, and 5 ducks growing up because my mom was a huge animal rescuer). And we're the proud mama and papa of our two cutie pies Nala and Vega, who you'll see in the intros of all of our videos (they insisted…what can I tell you?!).
We're huge movie and music lovers too, and we've traveled all over the place just to go to concerts and see our favorite bands live.
Although we lived in Venezuela for most of our lives, and I also lived a couple of times in New York City as a kid, we currently live in Madrid, Spain. We're just in love with this city, and the vegan scene is really growing here!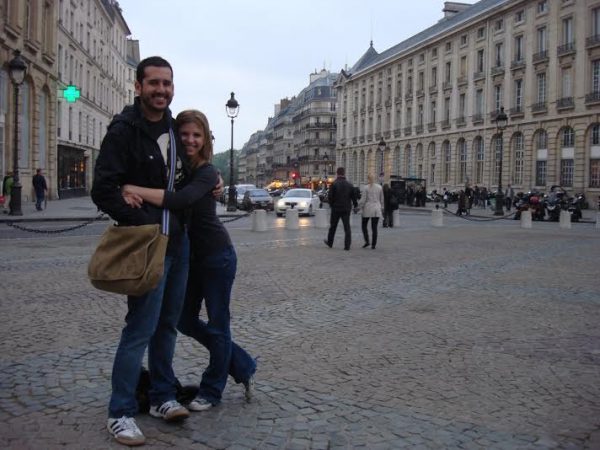 Carlos is a musician (he's even opened for the Red Hot Chili Peppers!), and he's also a practicing doctor (an MD and an allergy specialist), and I'm a teacher. I love to teach. It's truly my passion in life. It doesn't matter what it is…I could teach plumbing and I'd be happy.
Cooking has always been one of my biggest passions in life, and although I call myself a total home cook and I've been cooking and learning since I was 15, I also have professional certification in plant-based cooking.
In late 2015 we decided to put all our passions together, roll up our sleeves, and create Brownble.com and the My Brownble online program, where we help vegans (and also people who are just dabbling their toes in the water) learn how to cook delicious vegan food, how to create amazing healthy habits that can last, leave dieting behind and become total vegan rockstars and embrace their journey.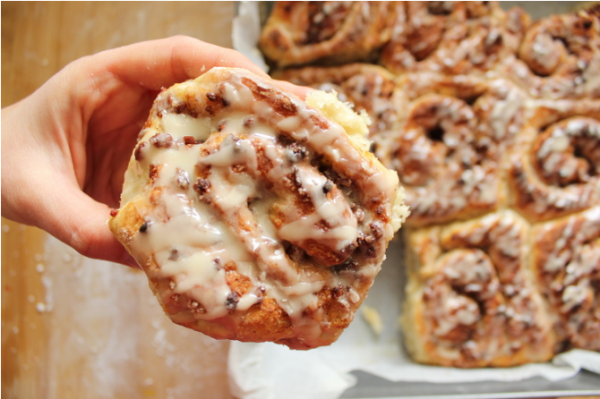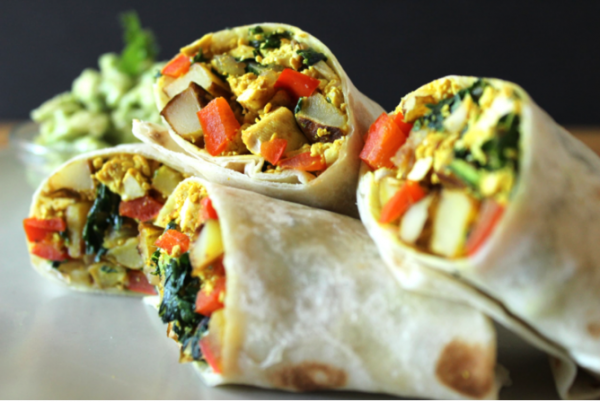 Lori: Share with us the story of your "vegan journey."
Kim: I first learned of what the word vegan meant a while before I took the plunge—thanks to the amazing book The Kind Diet, by Alicia Silverstone (yes, I'm a Clueless fan, don't judge!). I flirted with it for a while, but I would fall off the wagon, then get back on. The seed had been planted though. A few years ago I watched the films Forks Over Knives and Vegucated. I will always be grateful to Marisa Miller Wolfson for making this incredible movie—Vegucated—which I completely give all the credit for my veganism to. I became vegan almost immediately. It's funny because I started watching the film, paused it, ran out to our living room where Carlos was watching a soccer match and I said, "You need to see this!"
It was the first time either one of us had seen the truth about our food industry. I cried, a lot. I thought it was insane that this was even legal, but of course it is. I told Carlos, "That's it, I'm going vegan, and you don't have to if you don't want to." Carlos is not just a rockstar in real life, but in his heart too (he'll kill me when he reads that!). He immediately told me he wouldn't mind being vegan at home, and a few months later I came home to find him sitting on the couch with the strangest look of total shock. When I asked him what was wrong, he said, "I watched Earthlings." If you've ever seen that movie you know that is no easy task. He needed that final push to go fully vegan, and he's been vegan ever since!
Lori: How did you hear about Vegan Outreach?
Kim: We first heard about Vegan Outreach through the wonderful vegan podcast Our Hen House, and we're such HUGE admirers of what Vegan Outreach does. So many activists, authors, and game changers went vegan because of a leaflet they got when they were just going on their merry way. It's a powerful form of activism and how I wish someone had approached me in my late teens or early adult years with this information! I would have gone vegan long before I did.

Lori: You do so much for VO—from donating to now providing videos with meal prep demos and tips for transitioning and maintaining a vegan lifestyle! What inspires this?
Kim: When we created Brownble we knew that we didn't want to do anything without giving back to all the organizations that are really doing the tough work out there. We made it a part of our business plan from day one that a portion of all our proceeds from our awesome members of the My Brownble online program would go to organizations such as Vegan Outreach. Our new collaboration through video is so exciting! Video is a powerful tool. It's how I first learned to cook when I would run to the TV after school to watch cooking shows and started practicing. We love what VO does and all the support you give to new vegans. We're honored to be a part of that process and help all of your readers and followers create this change deliciously and with ease!
Lori: What advice would you give to someone reading this who is considering adopting a vegan diet?
Kim: Try it! Don't overthink it. Chances are you're an amazing person that has overcome so much in your own personal life. You can do this!
Veganism is the opposite of deprivation! You can make any and all of your favorites in their vegan (and also healthier) version—from lasagna, to mac and cheese, burgers, BBQ, tacos, pizza, cupcakes, and sushi! The list goes on and on. That's what we teach at Brownble and what we're so excited to teach through Vegan Outreach.
I had to overcome some difficult life circumstances as a child (you can read more about that story in our blog) and going vegan years later helped so much of that pain heal. It allowed me to be my true authentic self…to be able to say I was vegan at a party or dinner was huge for me! For the first time I started to let go of that fear of what other people thought and that idea we all have that we need to be perfect and not cause trouble.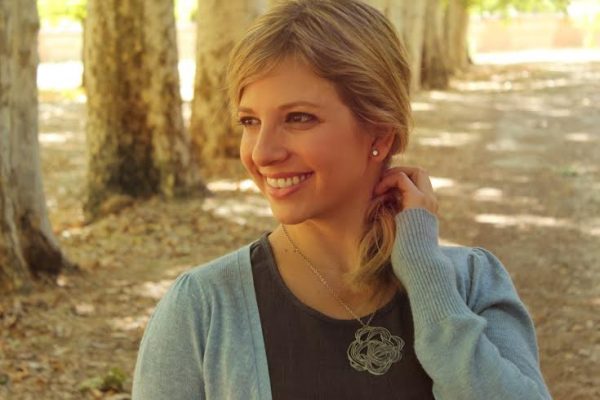 Veganism was the biggest confidence booster for me, and if a couple of Latin folks living in ham country can do it, you can do it too! The great news is you don't need to do it alone. Find community (another reason why I love Vegan Outreach) and give it a try…you'll be surprised with what you discover.
Lori: Finally, share with us your absolute favorite meal.
Kim: Oh boy! That's such a tough question! Carlos loves to have a big vegan pizza with lots of veggie toppings, and I'm a total sushi nut, and yes…you can make pizza without dairy cheese and sushi without fish. There's nothing you can't make vegan!
Lori: Thank you, Kim and Carlos, for supporting VO, sharing more about yourselves, and for working with us to provide helpful and fun videos! We are looking forward to sharing your enthusiasm and advice!
And as a sneak peek, here are a few of the introduction topics that will be discussed and the yummy food Kim will be showing us how to make:
Topics of Discussion
Tips for transitioning to a vegan diet
The social aspects of being vegan: Navigating friends and family
Happy vegans don't need to be food superheroes
Introducing veggie bowls, plus a medley of ideas with visuals
Cooking Demos
Stuffed pitas with tempeh no-chicken salad with grapes
Fresh grilled corn and bean salad
Carrot cake cupcakes with cream cheese frosting