Steven Litrov has handed out 40,893 booklets at 76 different schools this semester!
On February 1, Tyler DeVere (below, left) and Steven had a record-breaking day at Nashville's Lipscomb University:
We met several vegans and vegetarians who support our work and were happy to see us, and met one vegetarian, Tiffany [below, right], ready to go vegan after receiving a Guide to Cruelty-Free Eating!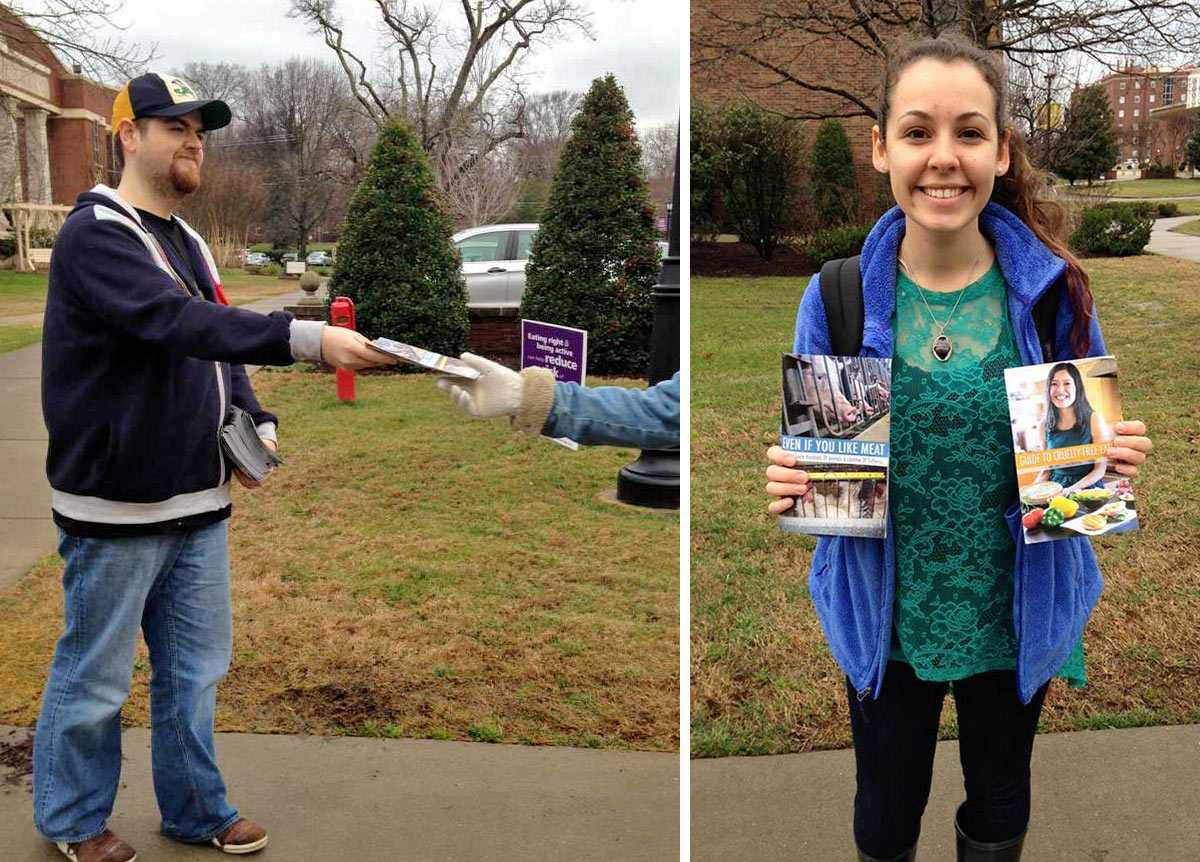 On March 21, Steven teamed with Nolan Guiffre and Carol Hope of the Rochester Area Vegan Society (below), and together they handed out 900 Your Choice booklets at SUNY Geneseo:
First day back from a great spring break at home in LA. It was freezing with some snow here and there—contrast is huge from weather at home. I had volunteers from RAVS for about two hours—two great activists who have been rocking the Rochester area with leaflets this semester. They were both very enthusiastic and I believe just started leafleting this semester—definitely saved us some stops.

One student told Carol that he went vegetarian after getting a booklet last year! Lots of students said they were vegetarian. One student asked where the information in the booklet is sourced from because he couldn't believe it—I recommended he check out other resources too.

I saw the book Eating Animals by Jonathan Safran Foer on this small community bookshelf in the library. It was the book that influenced Natalie Portman to go vegan and she went on to influence me! Towards the end of the day I saw a girl reading Your Choice to her boyfriend [below, right].
On April 12, Steven and volunteers reached more than 1,000 students at Indiana State University:
Pretty warm and special day here, being joined by David Rojas and new vegan Rakeem Deizbarrz [below, left]. David initially joined us at Warped Tour last year and was excited to volunteer some more and brought Rakeem along. They both made interactions a priority and had lots of them [one of David's, below, right], planting many seeds and opening hearts.

One student rolled up on his bike and asked me what I was handing out, and I said, "Info to help animals" and he said, "Hell yeah" and took one and rode off. Another student said she's in an environmental group and was interested in talking about the impacts of animal agriculture more. I also met another student who had just recently gone vegan and is interested in starting up a club and getting more involved. Another student joined our conversation to tell us she used to be really involved, but schoolwork got the best of her. Awesome to have so much support!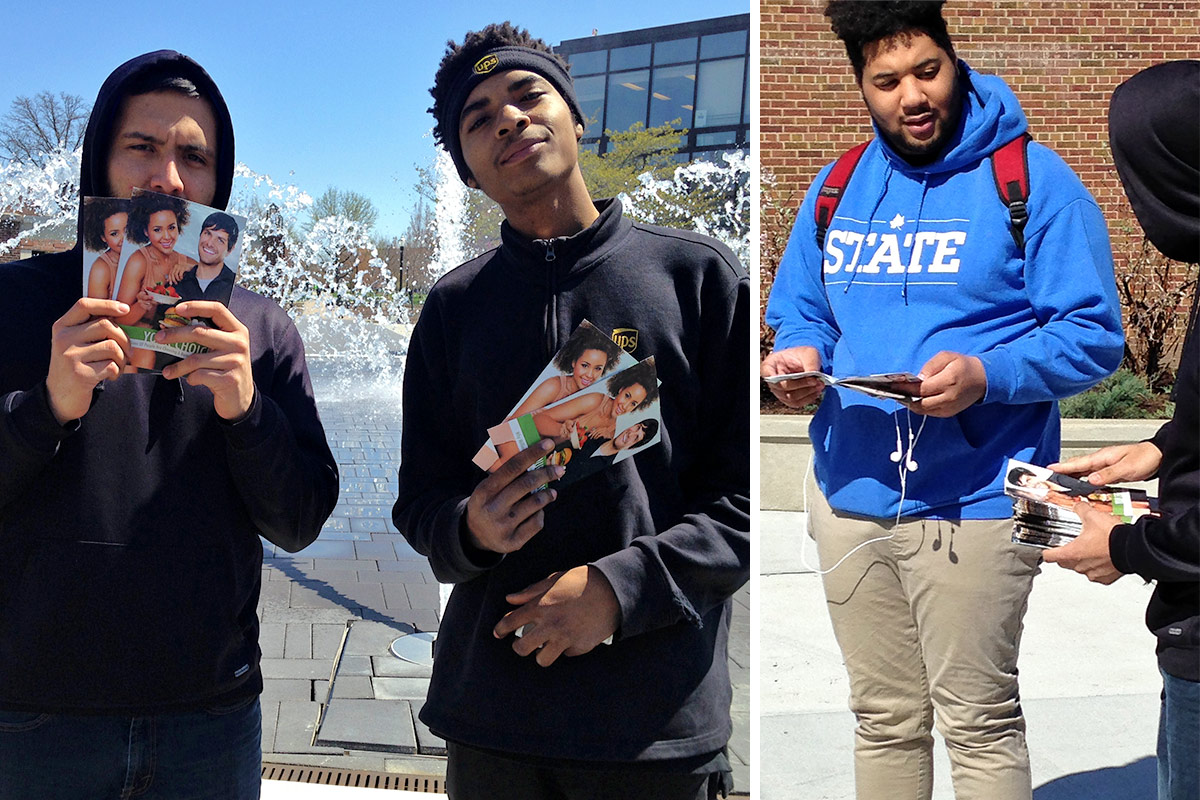 You can support VO's Adopt a College leafleting program and double your impact for the animals by taking advantage of our Team Vegan matching campaign: Donate now!