Steve Erlsten, VO's Northern California Outreach Coordinator, has handed out 58,740 booklets at 76 different schools this semester!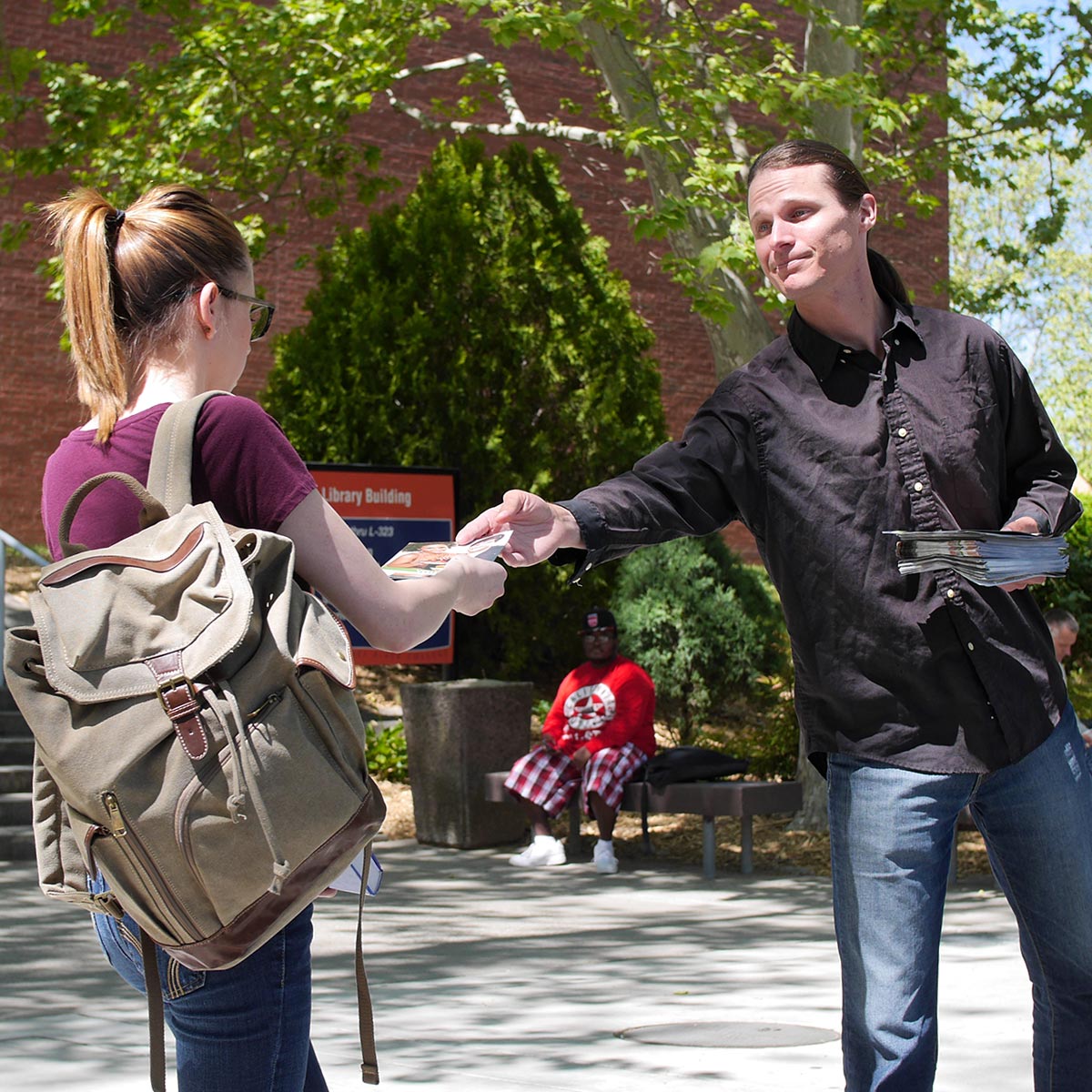 On March 16, Steve reached more than 1,700 students at Fresno City College:
Jeremy [below, left] has been thinking about cutting back on meat because of the animal cruelty involved. He's excited to try some vegan meat products, and might go vegan!
The following day, Steve handed out 780 booklets at Merced College:
Eugene [below, right] came back to tell me it was perfect timing, because he has been wanting to go vegan! It hasn't worked before, but he's going to try again with help from our classic Guide to Cruelty-Free Eating!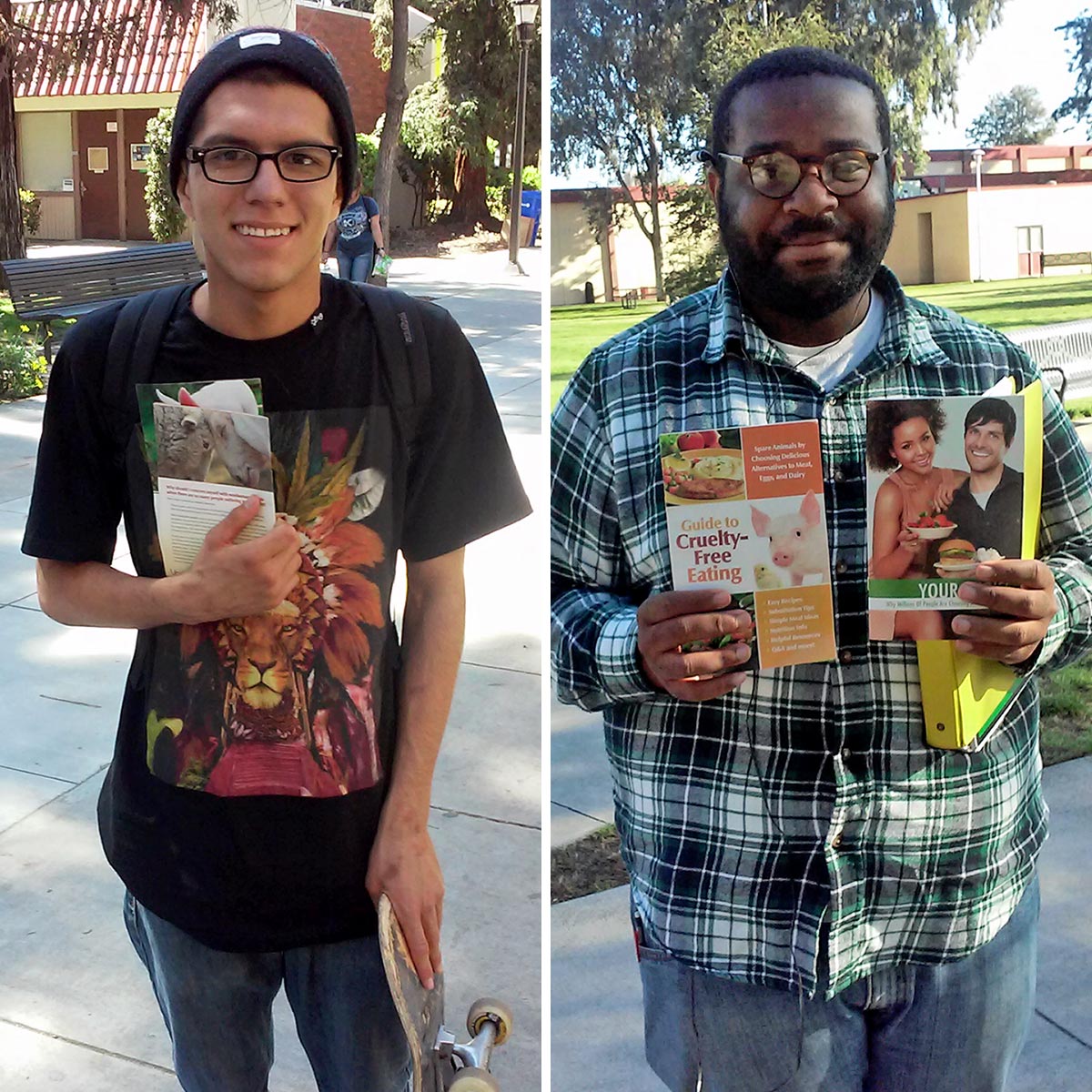 On March 31, Steve and fellow activists handed out 1,250 Your Choice booklets at Butte College:
It was another great day at Butte! Many thanks to Jeannie Trizzino for hosting me, leafleting, and for taking me out for sushi last night and lunch today! Melissa Gillan is a first-time leafleter, and she did great!

The high point of the day was when a student, who was rushing past on her way to class, said she went vegan after getting a booklet last March!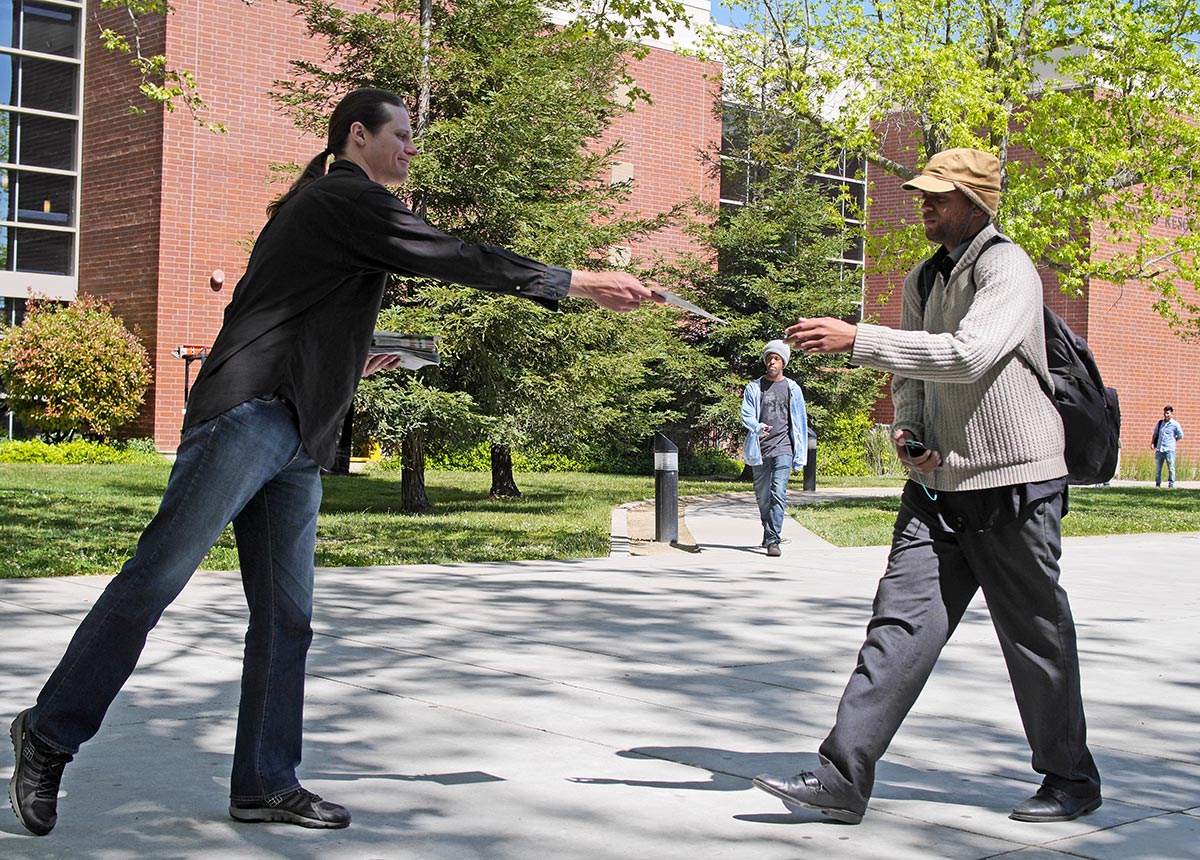 Now you can inspire twice as many people to go vegan: Visit Steve's Team Vegan page and have your donation doubled today!