by Jack Norris
My wife, Alex, is from Alaska and we go there about once a year to visit her family in Anchorage. In Anchorage, you're more likely to run into a moose than an animal activist – yet there are a surprising number of restaurants with delicious vegan options!
Here's a rundown of where we ate during our latest trip.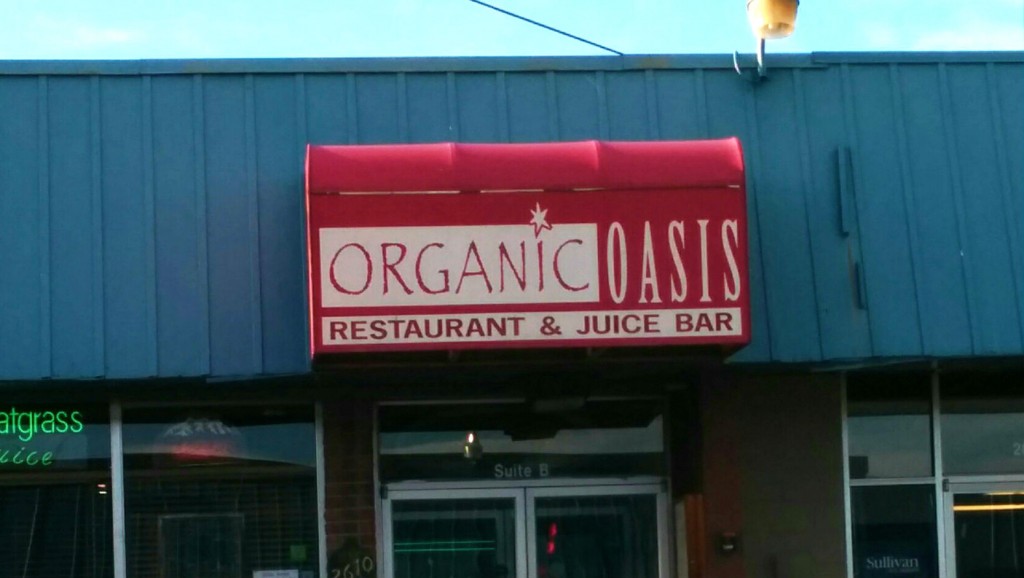 This is probably the most vegan-friendly of any restaurant in Anchorage. They have quite a few vegan entrees and are a good place for a nice sit-down dinner.
Potato Coconut Soup (background) and a combination of the two angel hair pasta dishes: Lightly Steamed Veggies & Macadamia Nut Basil Pesto. The potato soup was so delicious I had to order a second cup!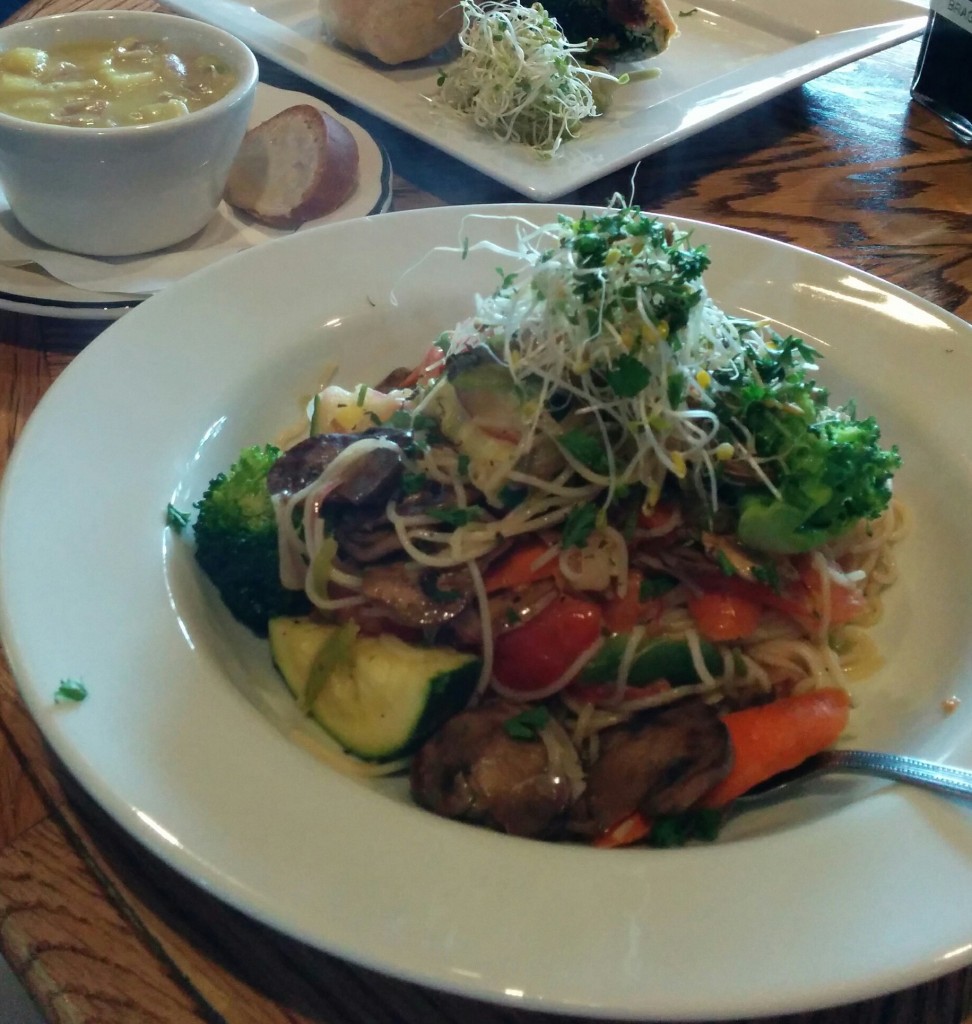 Vegan High Protein Tempeh Wrap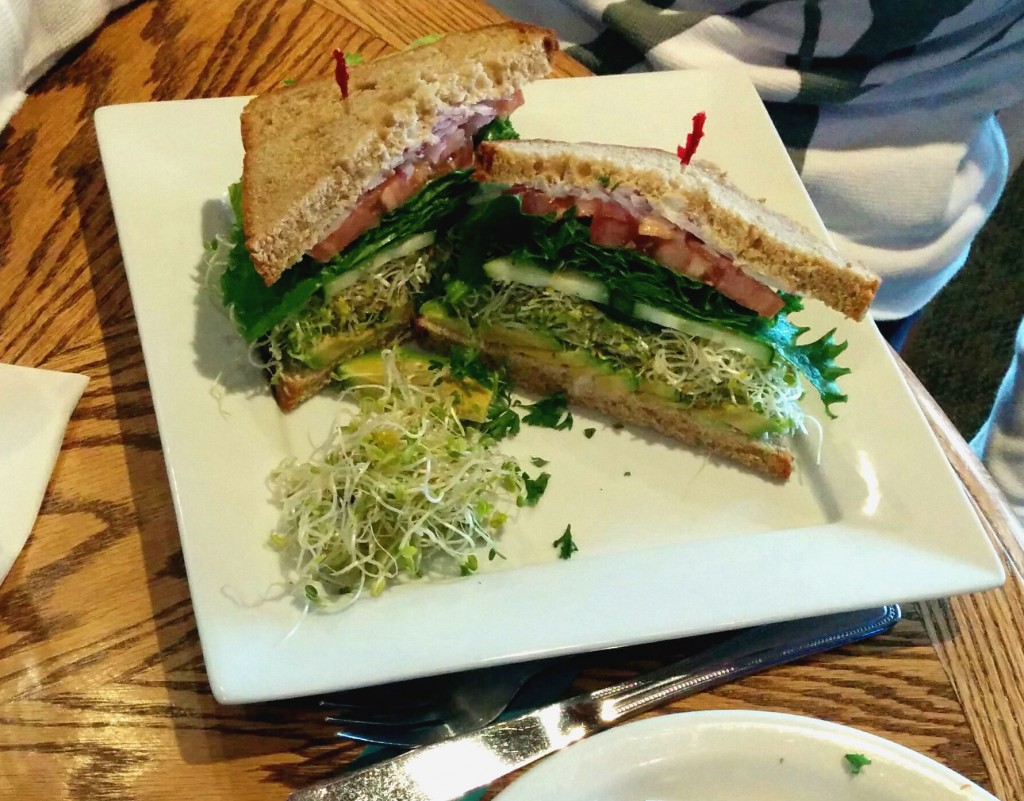 Moroccan Hummus Sandwich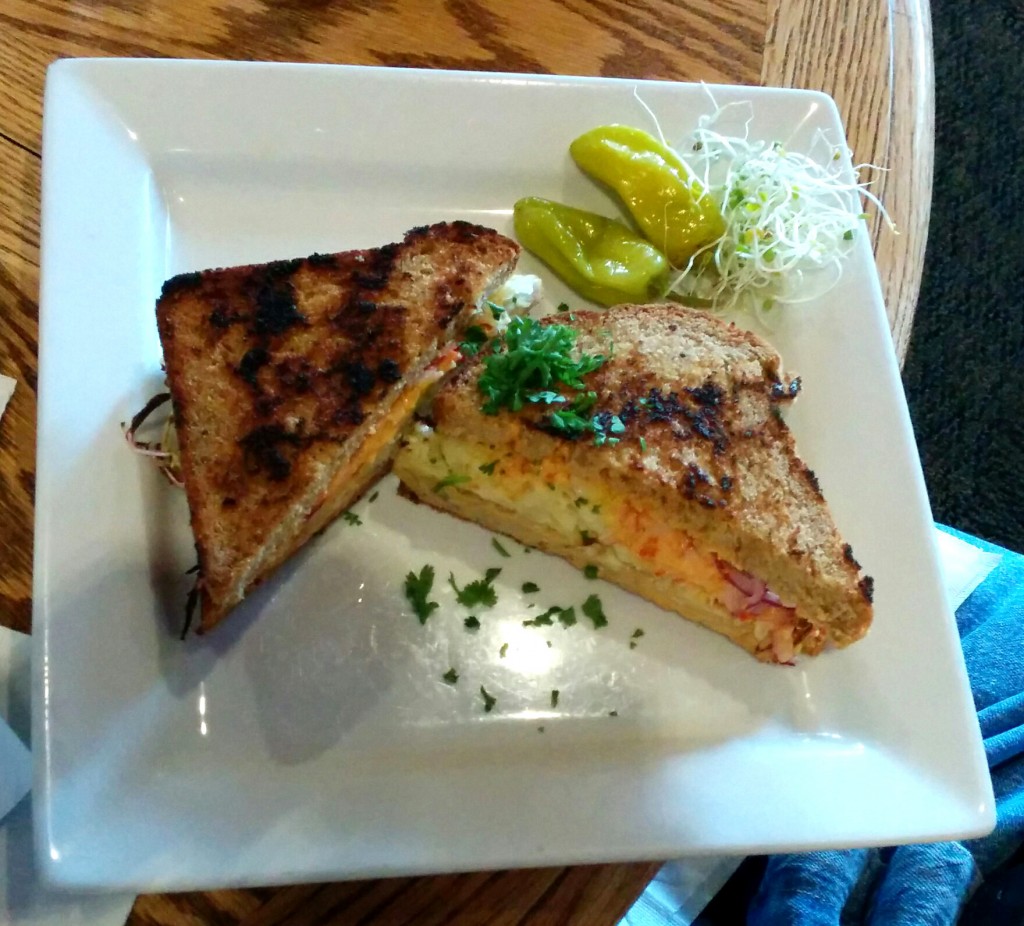 Lentil Soup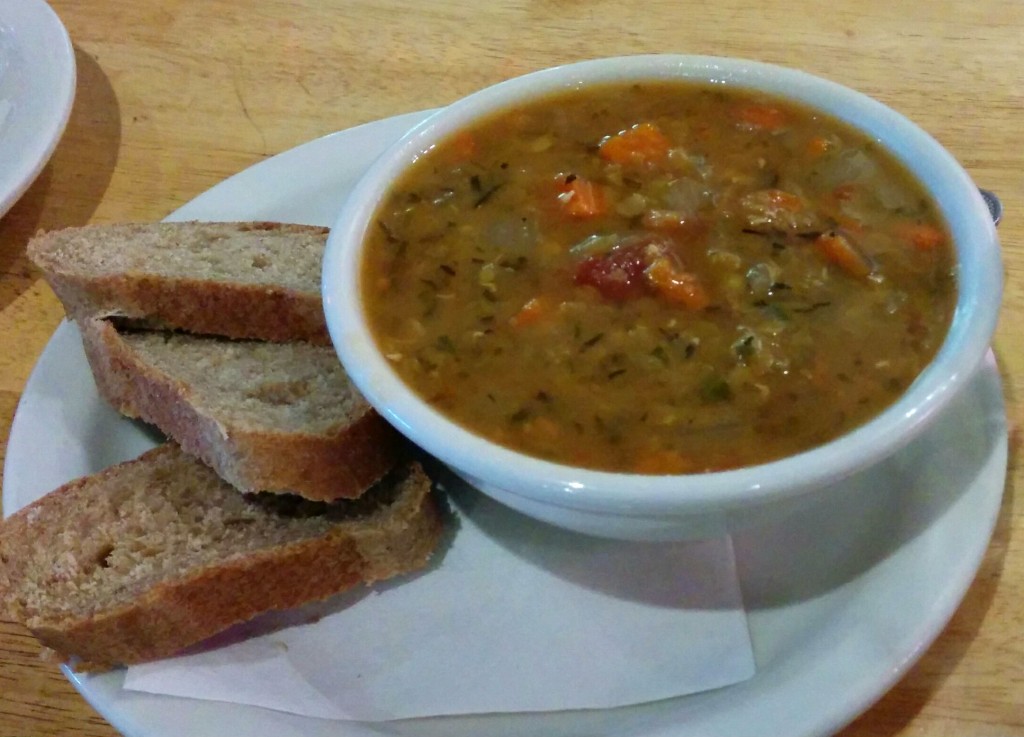 Golden Baked Tofu with Caesar Style Dressing
The Middle Way Café is a totally hip café where you can have just a snack and coffee, brunch, or an early dinner (they close at 6 PM).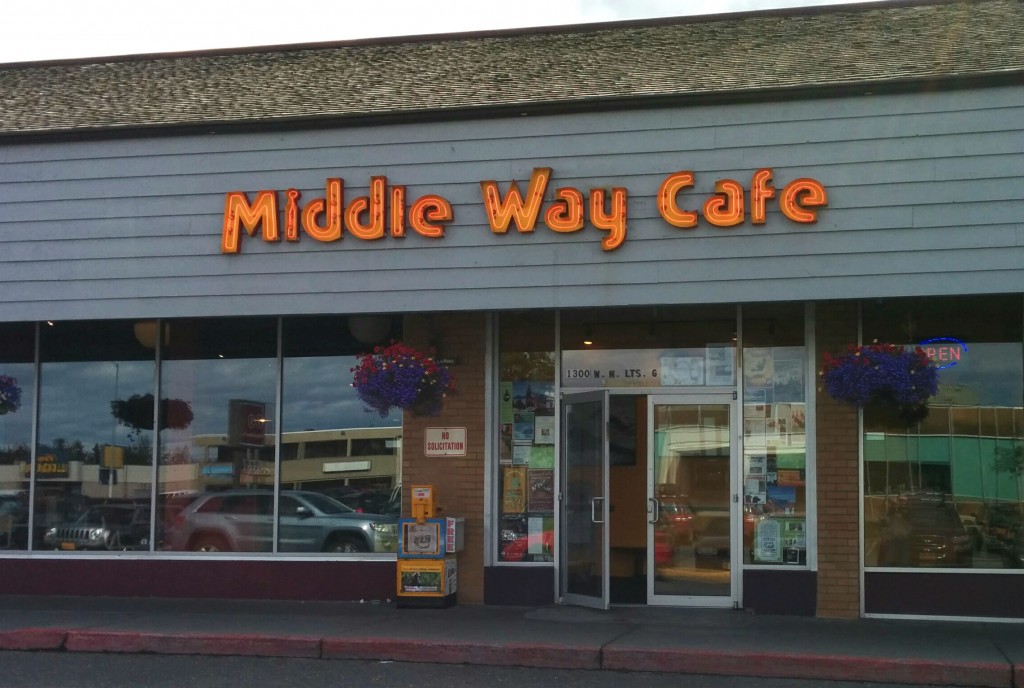 But it's not just for hipsters, and I try to go there as much as I can when in Anchorage!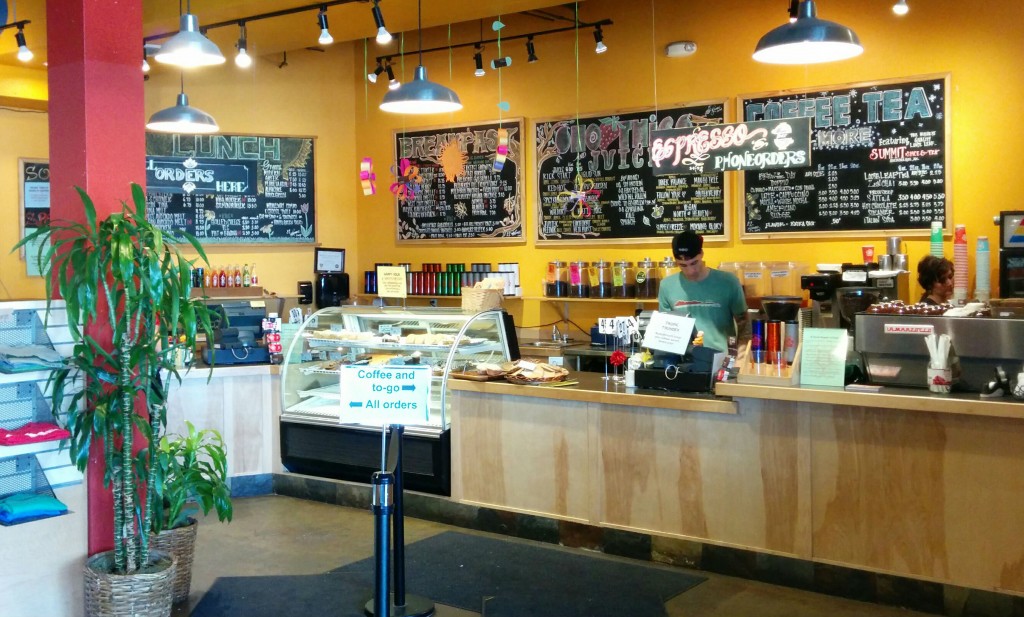 Korean Tofu Dish (special), Split Pea Soup, Vegan BBQ Burger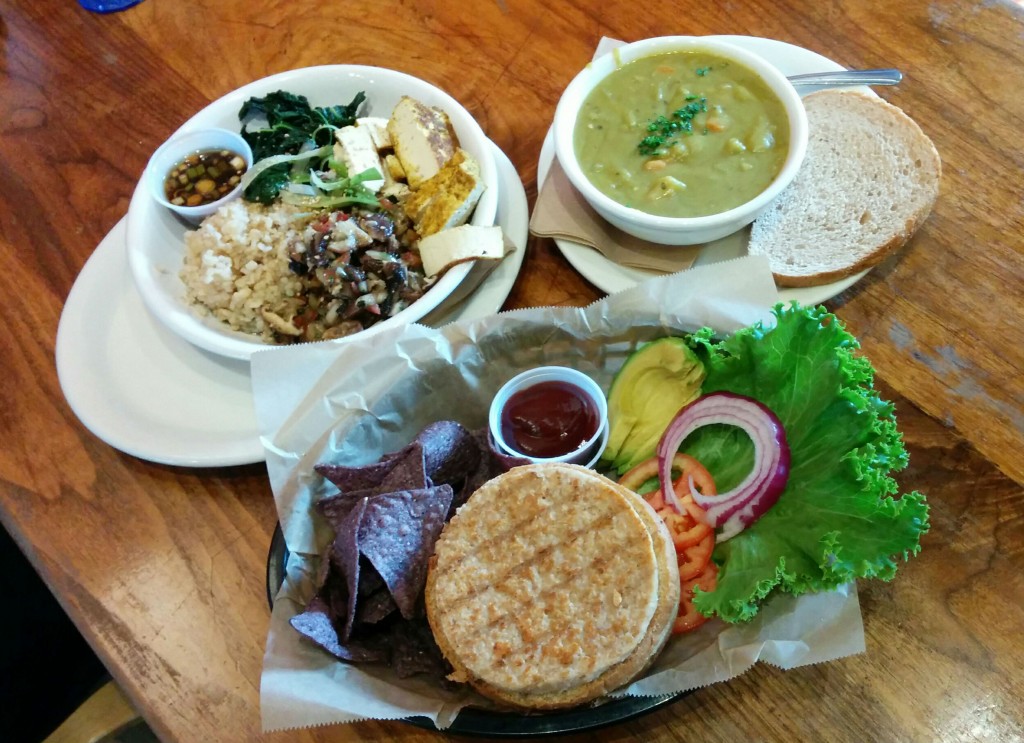 Multigrain Pancakes
(What? You can hardly get vegan pancakes in California!)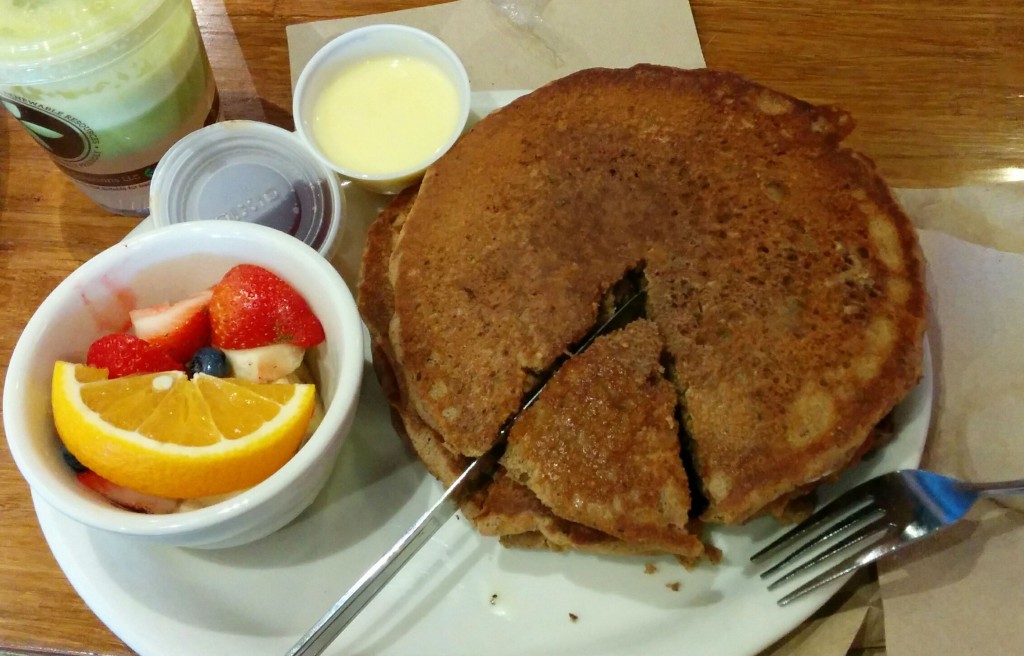 Vegan Breakfast Burrito with Potatoes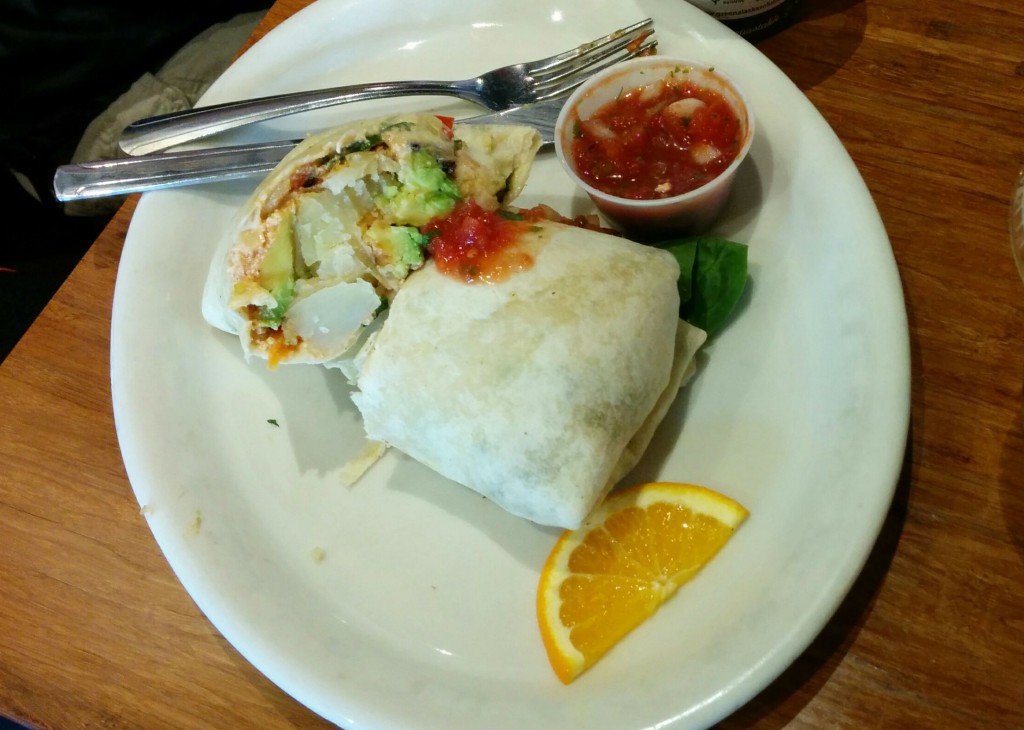 Colour's Tofu Stack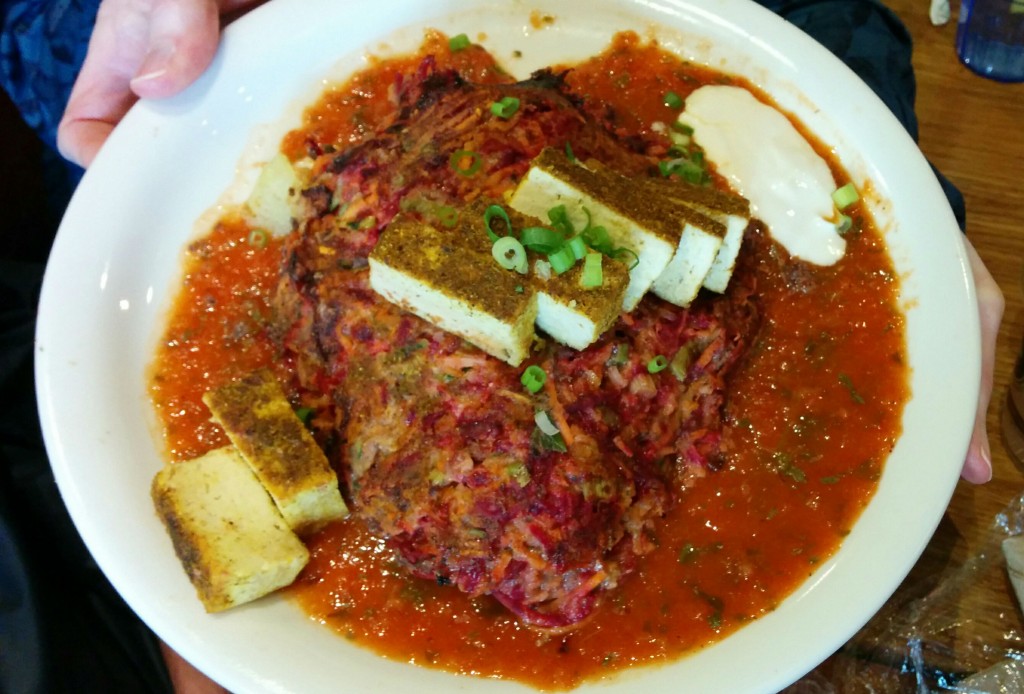 This vegan-friendly Thai restaurant has been a staple for vegans in Anchorage for many years.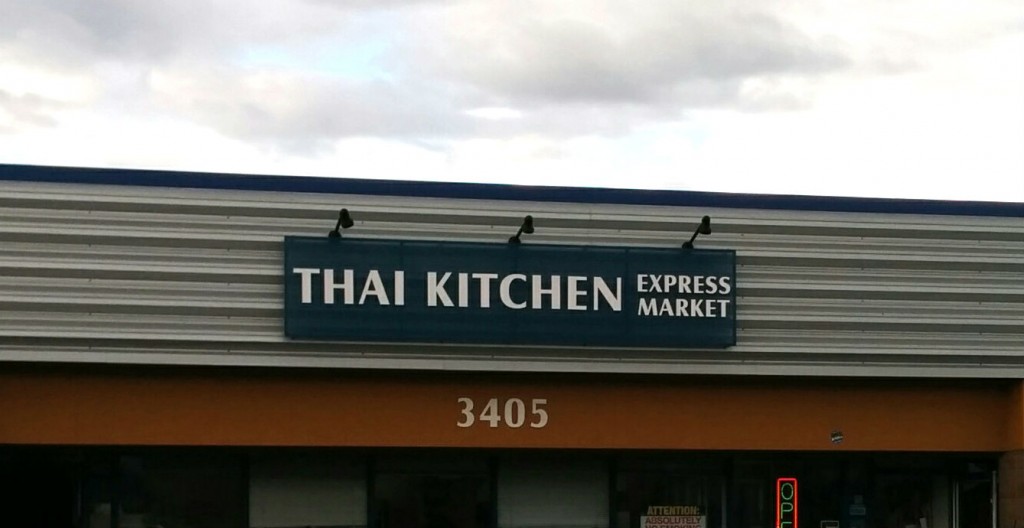 Spring Rolls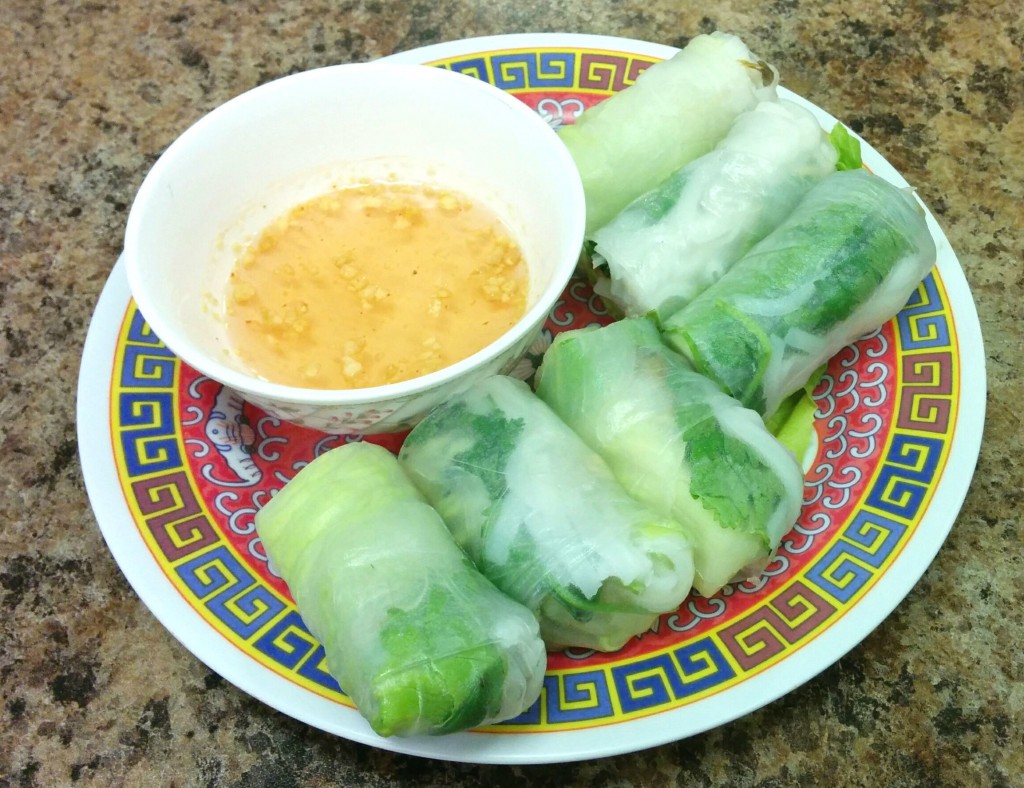 Tofu and Vegetables, Tofu Noodles and Vegetables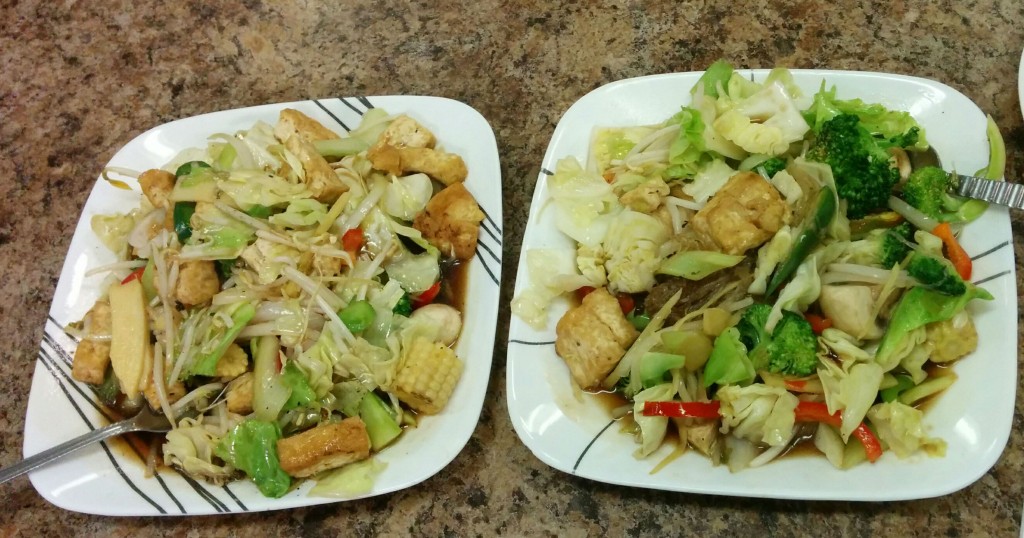 The extremely popular Snow City Café is located downtown. There are only limited reservations, but even when we have to wait for up to an hour, their tofu scramble and hash browns make it well worth it! You can get a soy latte at the counter to hold you over while waiting.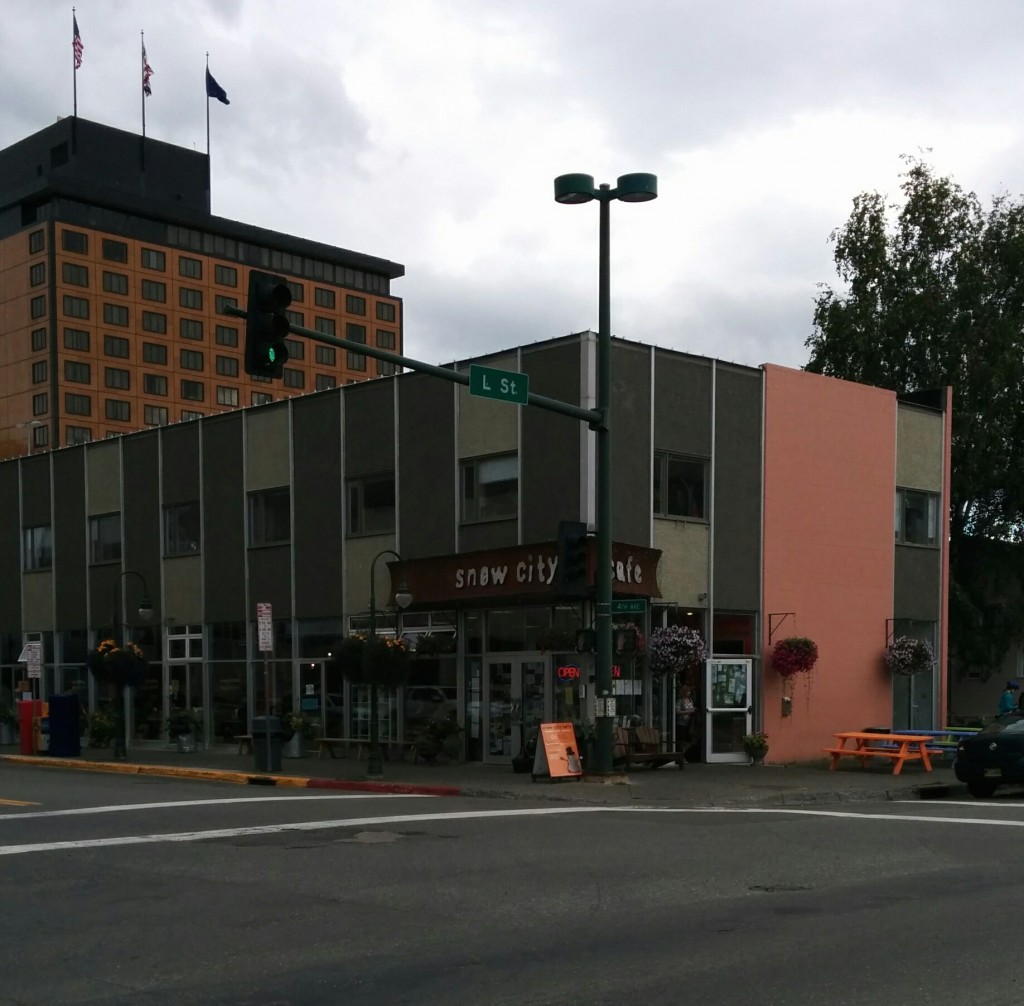 I'm still not sure why it's called "Snow City" since it's yet to snow in Anchorage when I've been there.
Tofu Scramble and Hash Browns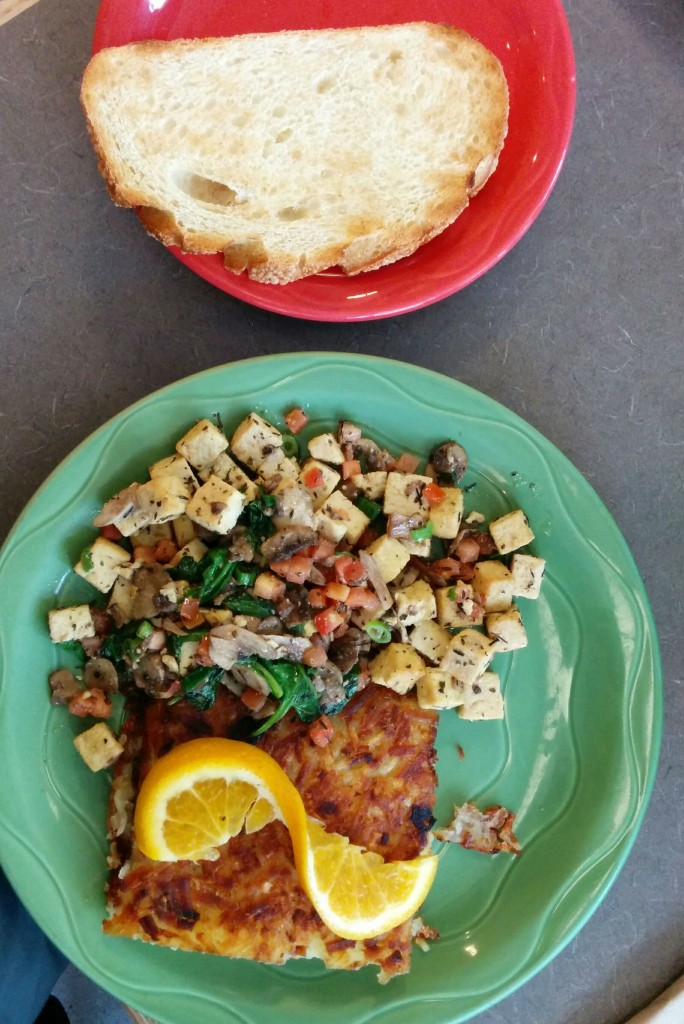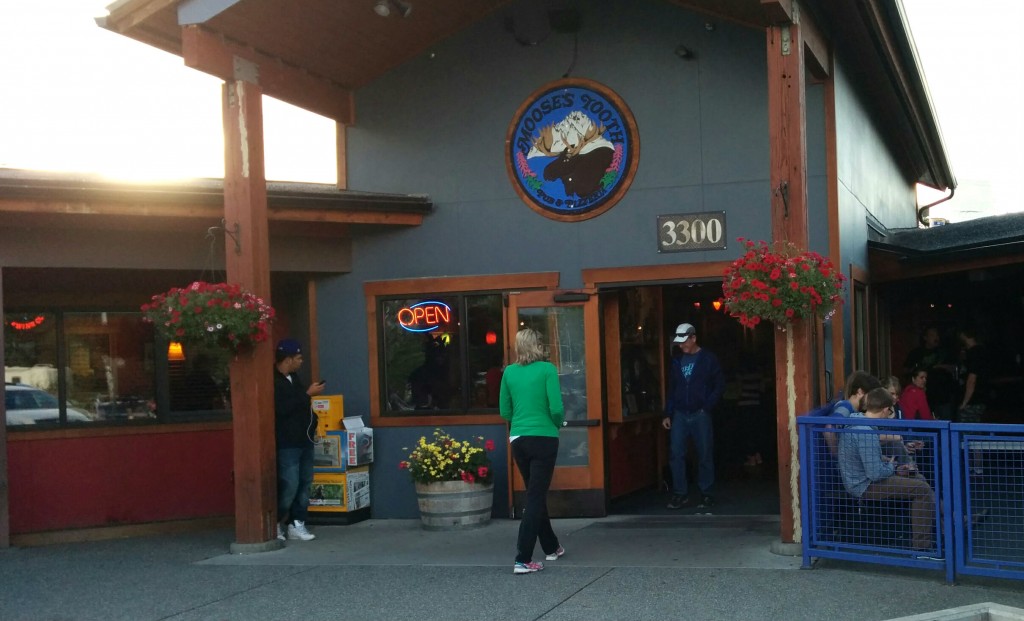 Pretty darn good for a pizza without any vegan cheese or vegan meats. They have gluten-free, too, if you're so inclined.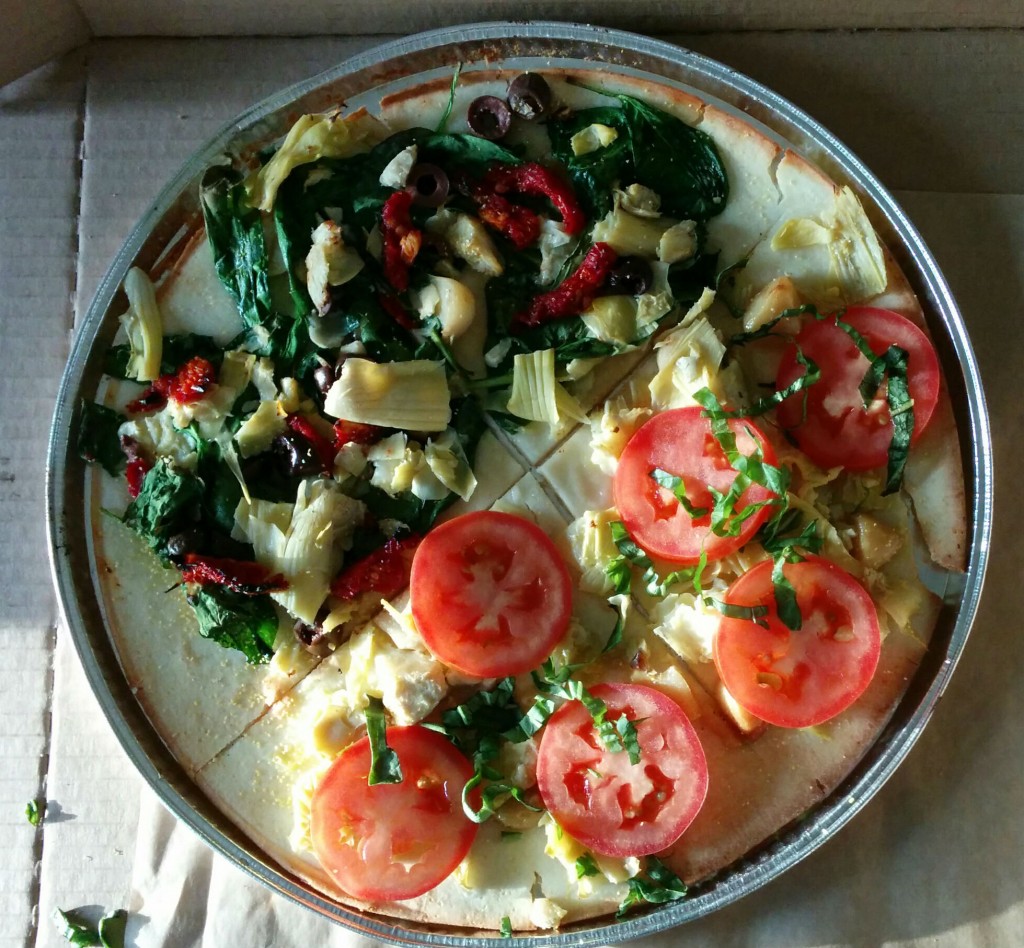 Coffee drinkers will be happy to know that the West Coast's fascination with coffee shops extends to Anchorage where you can find a delicious Kaladi's everywhere you turn. So while Alex is hiking up a 10,000 foot mountain in the pouring rain, I'm sitting tight with a hot cup of coffee and my laptop.
And Kaladi's has breakfast oatmeal if you're in a pinch for a quick vegan breakfast.
Taco Bell
When it comes to the Bell, you just can't beat one with these mountains behind it!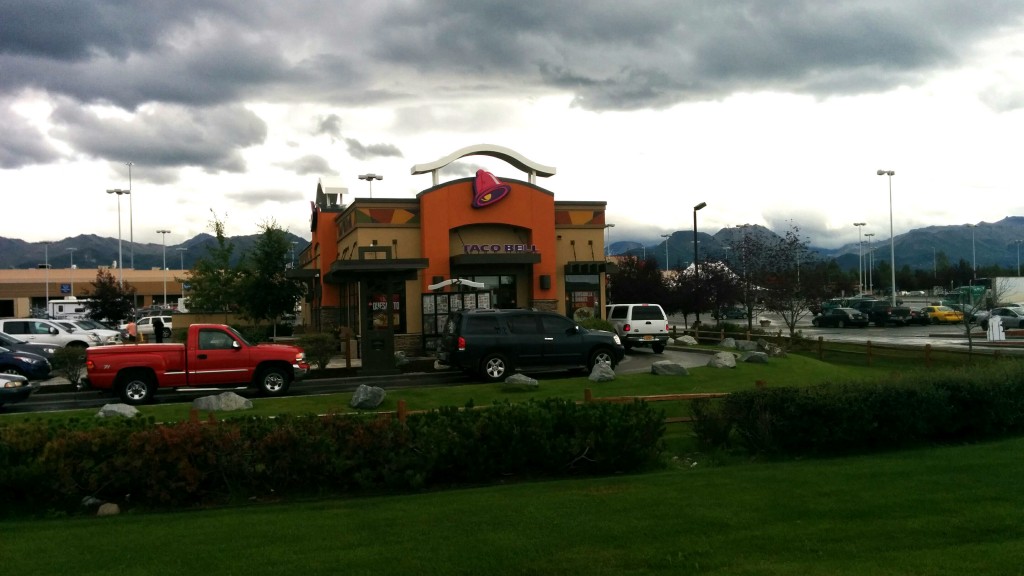 Bean Burrito (without cheese) and Cheesy Fiesta Potatoes (without sour cream and cheese)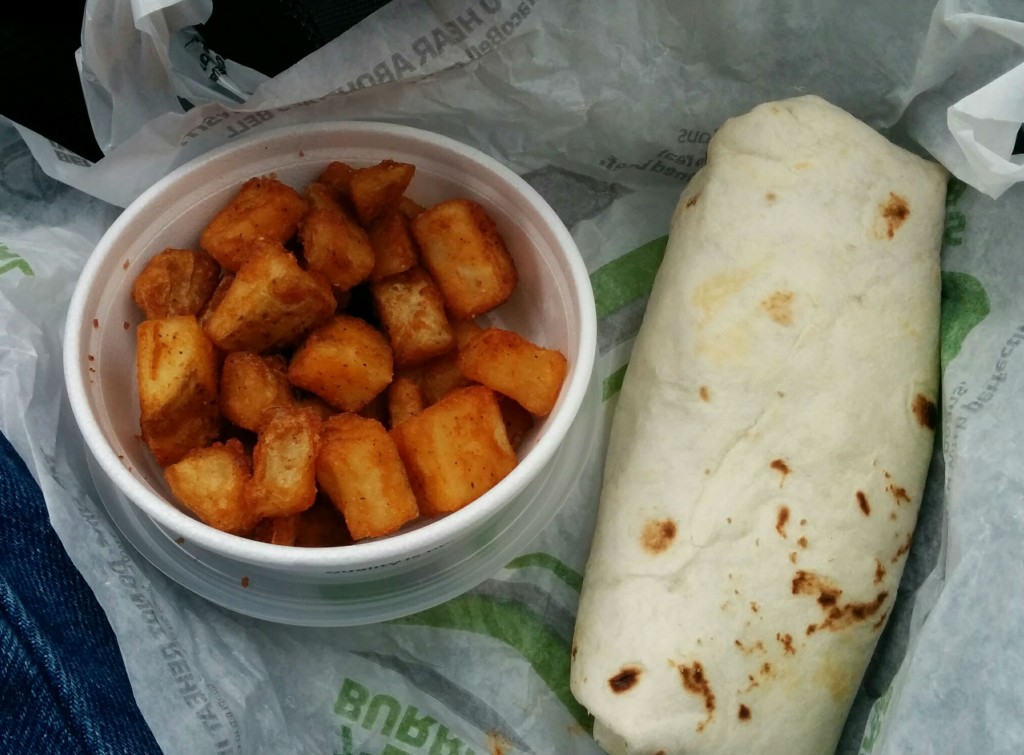 If you travel to Anchorage, please tell them I said, "Hello!"