VO Outreach Coordinator Lori Stultz has personally handed booklets to 52,082 students at 67 different schools this semester!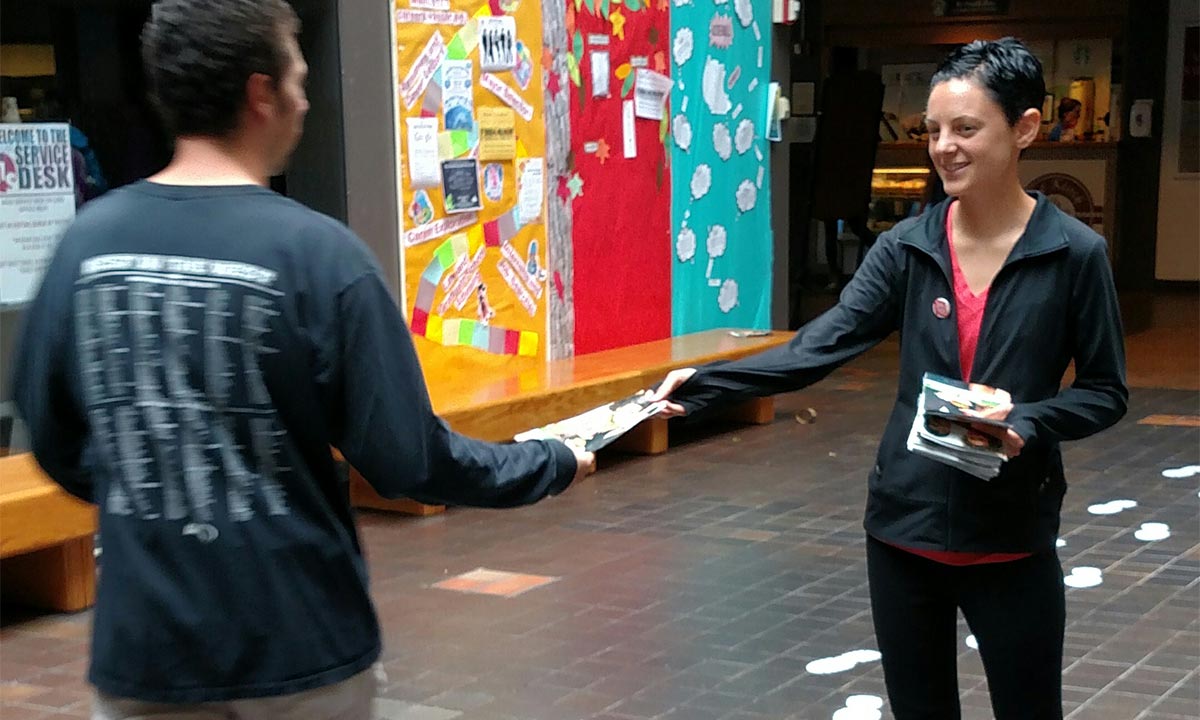 Lori kicked off the semester in California, where she single-handedly reached more than 5,500 students her first three days in action! Below (from left) are a couple of the students who were inspired to go vegan after receiving booklets at Cerritos College; and Conner, a new vegetarian Lori met at SUNY New Paltz: "He said that he hoped to one day make the full transition to an animal-free diet. When I offered him a Guide to Cruelty-Free Eating, he said it was exactly what he needed at this point in his journey."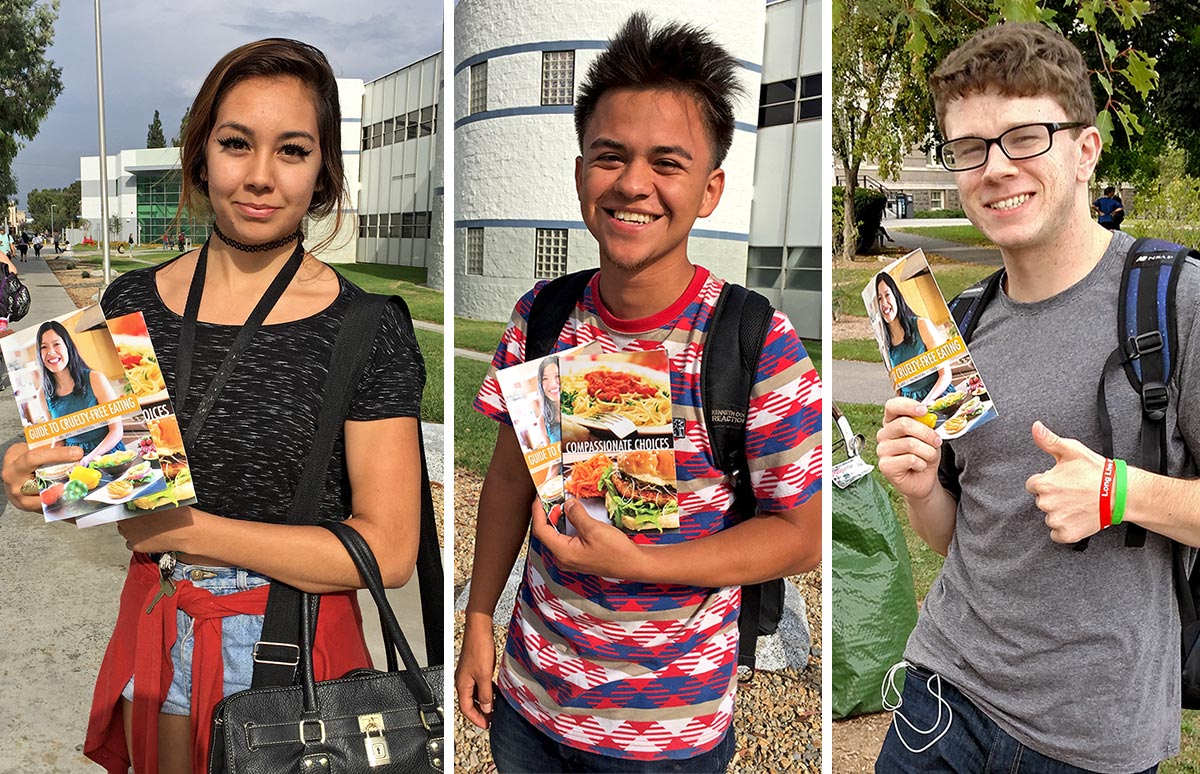 In October, Lori teamed with Adopt a College volunteers Steph Chocko and Kathy Carlsson at Stony Brook University, where they reached 2,000 students in a single day: "One student came back to us after receiving a Compassionate Choices booklet, floored by the information. He told us he'd never eat another pig, especially after reading about Emily. He was about to go home and make oatmeal for breakfast and asked us what he should use in place of cows' milk. I gave him a Guide and had an enjoyable conversation with him about the wide variety of dairy-milk alternatives."
Now you can spare twice as many farmed animals from suffering: Donate today and receive dollar-for-dollar matching!