Reviewed by Lori Stultz, Communications Manager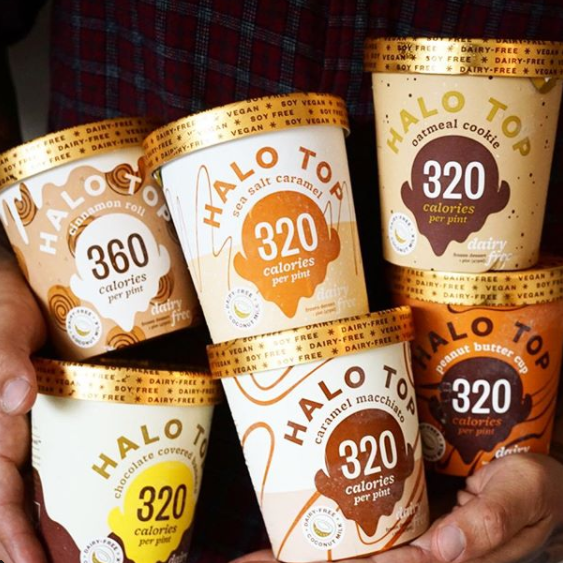 The past few years, vegans have seen a huge growth in the availability and variety of non-dairy ice cream. Brands like Häagen-Dazs, Ben and Jerry's, and Breyers now have vegan versions that occupy shelves in the frozen section of the store, fulfilling almost any flavor craving you might be having!
Get ready to scream—again—for vegan ice cream because Halo Top Creamery recently released seven coconut-based ice cream flavors.
I had the very difficult task of sampling Halo Top's dairy-free varieties, and I will tell you that I enjoyed every single flavor! I'm a sucker for peanut butter, so naturally my immediate favorite was the Peanut Butter Cup. But if you're a fan of caramel, you're going to want to try the Caramel Macchiato and Sea Salt Caramel. Oh, and cinnamon lovers rejoice—they've got a Cinnamon Roll flavor just for you! The remaining flavors include, Chocolate Covered Banana and plain Chocolate.
Excited? Us, too! Use Halo Top's store locator to track down these pints. Many stores are just starting to get them in, and they'll eventually be available nationwide!