By John Deetjen, Outreach Coordinator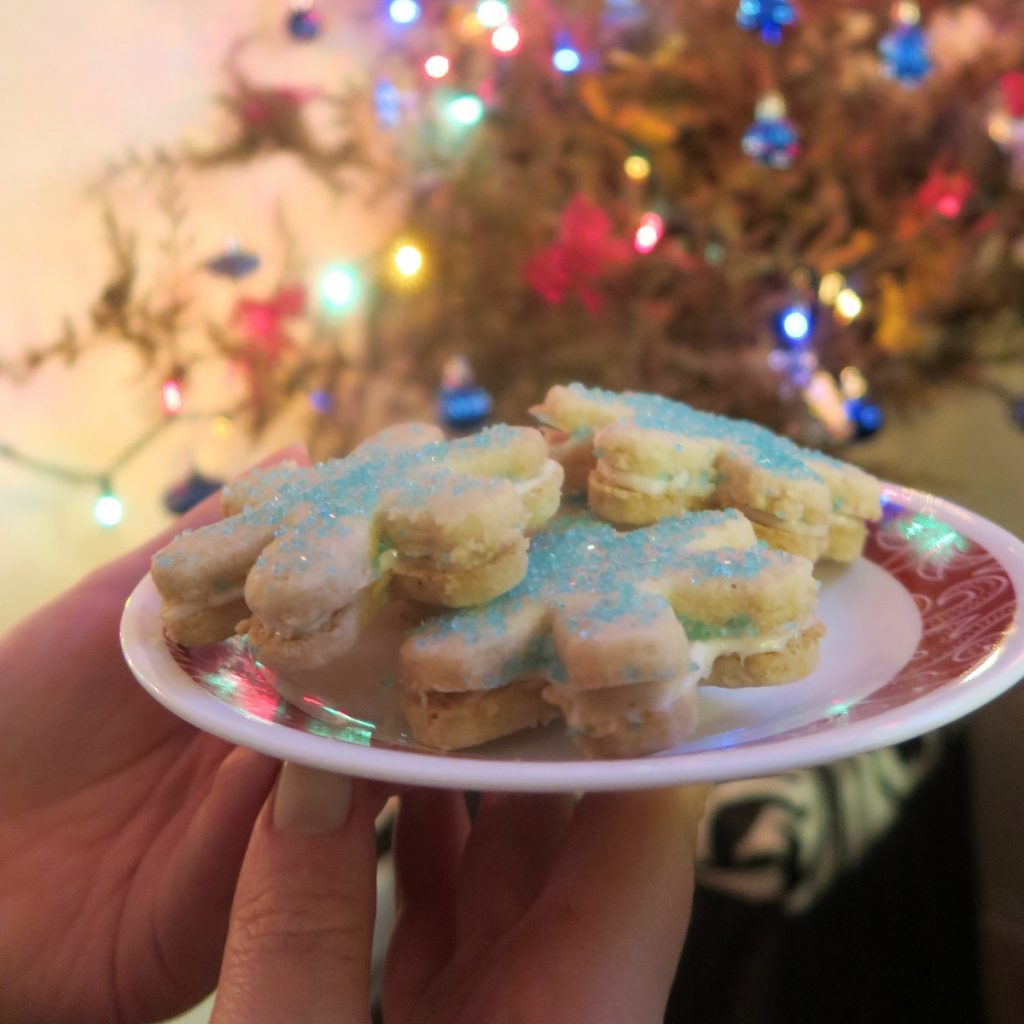 One of the best things about the holidays is the holiday-themed cookies. Growing up, I always enjoyed dipping cookies in a cold glass of eggnog. Something about the sugariness of the cookies and the creamy, spicy flavor of the eggnog is such a great combination and always reminds me of the winter holidays.
Flash forward several years, I still enjoying this holiday treat as a vegan, thanks to companies like So Delicious who makes delicious plant-based eggnog.
This recipe is one my wife, Sam, came up with. It's an upgrade on the cookies and eggnog concept, but made into a sandwich with two buttery shortbread cookies and a creamy eggnog cheesecake filling that's sure to bring joy to your world these winter months!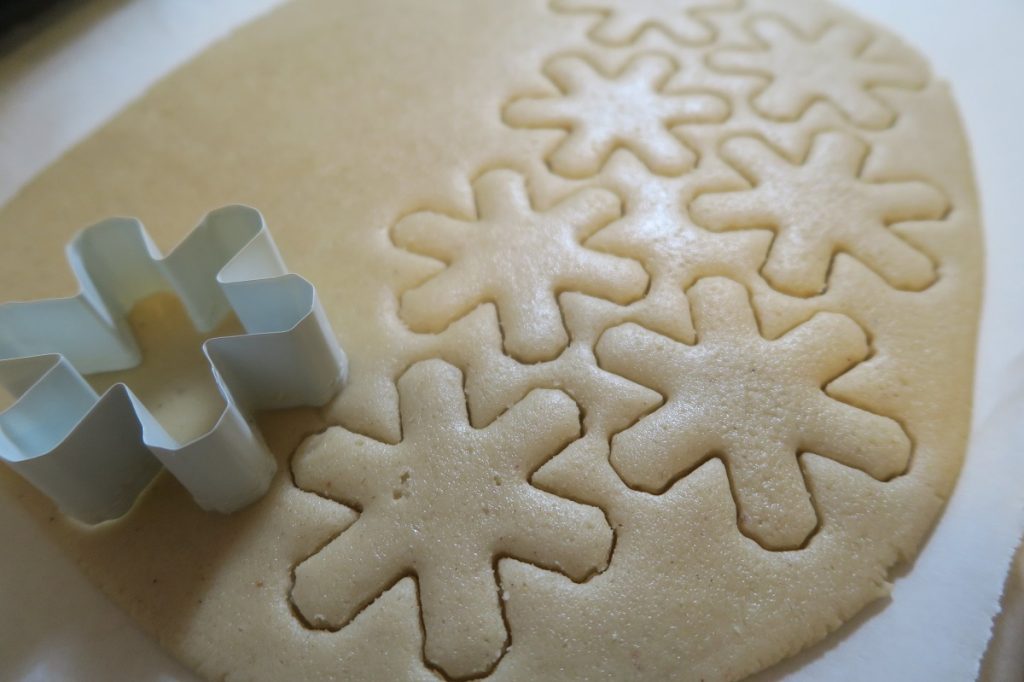 Shortbread Cookies
Yields 10 cookie sandwiches
Cookies
2 ¼ cups flour
⅓ cup sugar
¼ teaspoon ground cinnamon
¼ teaspoon ground nutmeg
Dash of salt
½ cup vegan butter—more if needed, see instructions
¼ teaspoon vanilla extract
Sprinkles—optional
Eggnog Cheesecake Filling
1 container plain vegan cream cheese—we used Daiya
¼ cup vegan eggnog—we used So Delicious
¼ cup sugar
¼ teaspoon nutmeg
Directions
Preheat oven to 310℉.
In a large bowl, mix together dry ingredients.
Using a fork, add vegan butter and vanilla extract. Cut the butter into the dry ingredients.
Mix ingredients into a ball of dough using your hands. Add 1 tablespoon butter at a time if still crumbly.
Roll ball of dough into a sheet about ⅛ inch high. Use cookie cutters to cut shapes. Alternatively, shape cookies with hands for a rustic look.
Line cookie sheet with parchment paper, place cookies on the cookie sheet, and bake for 15-20 minutes.
While the cookies are baking, combine all cheesecake filling ingredients and whisk thoroughly.
When done baking, remove the cookies from the oven. Let cool until firm enough to handle.
With a butter knife, spread the filling on a cookie and put another cookie on top. Put in refrigerator to cool for at least one hour.
Enjoy alone or dunk them into a glass of non-dairy eggnog or milk.