By John Deetjen, Outreach Coordinator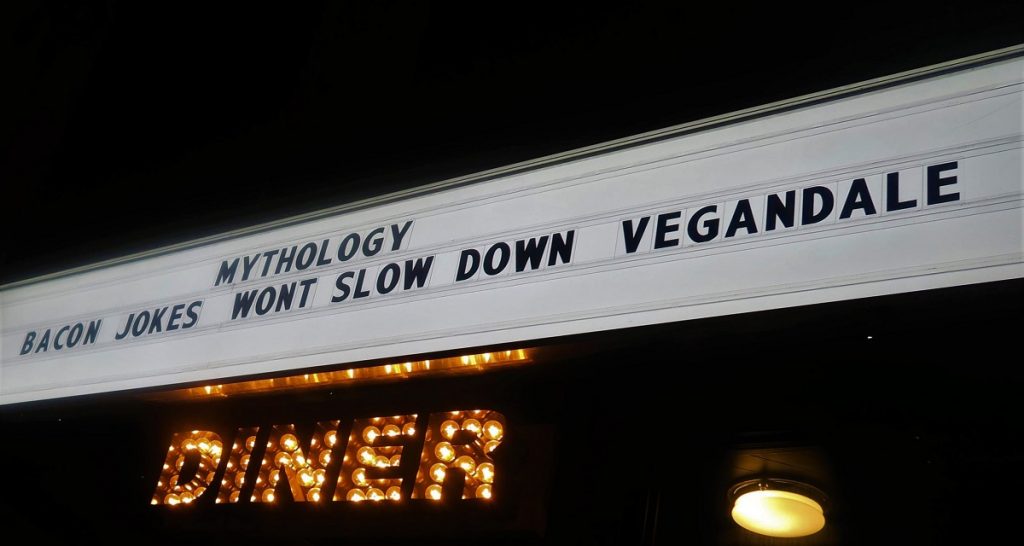 It's freezing cold and snowing in Toronto, Canada, yet a crowd is gathered outside of a new restaurant waiting to be seated. This restaurant is called Mythology Diner, and it's the latest creation of Toronto-based, vegan chef Doug McNish and The 5700 Inc.
Mythology Diner is the city's first all-vegan, late-night diner, and it bills itself as, "The Classics, Veganized." Through a series of teasing posts on their social media accounts and news coverage from Toronto news outlets, the city's foodies—vegan and non-vegans alike—were abuzz with excitement to try this new restaurant.
The location is right in the heart of Parkdale, which has been nicknamed "Vegandale" because of how vegan friendly the neighborhood has become. The 36-seat restaurant has everything you could want in a diner—an enticing menu, a sizable bar, funky artwork, and a warm ambiance. A DJ played hip-hop music to the packed restaurant of patrons enjoying their plant-based creations. It wasn't surprising that we had to wait for almost an hour to be seated.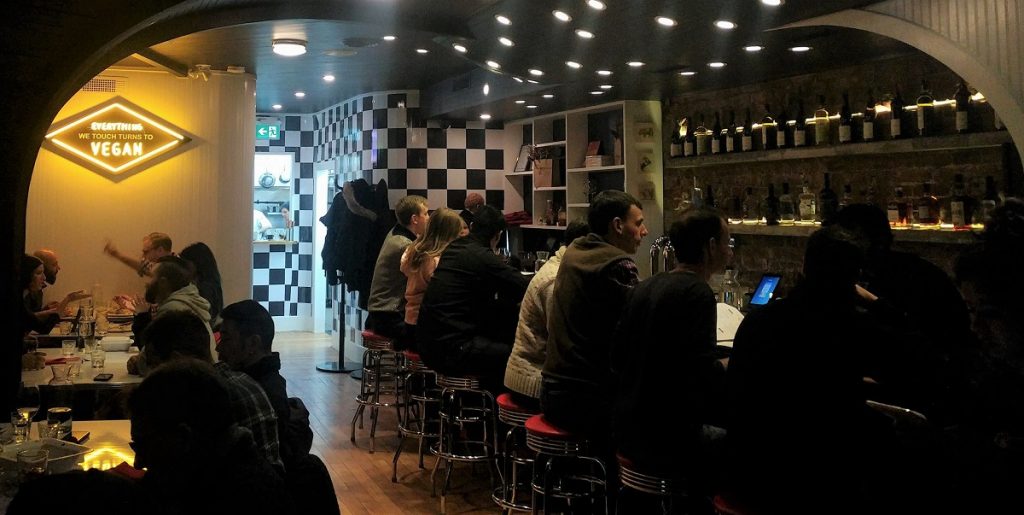 The menu is exactly what the restaurant advertises—veganized classics. Appetizers include wings, poutine, and garlic bread. Main course options include meaty sandwiches, mac and cheese, and Salisbury-style steak.
After much consideration of what to order, we decided to order french onion soup, cheesy garlic bread, and "The Bloomer"—a breaded Vidalia onion with chipotle sauce. We also ordered the "Classic Burger," cinnamon bun pancakes, and a root beer float for dessert!
The french onion soup was hot, had great flavor, and was topped with two pieces of bread with vegan mozzarella melted on top. It was the perfect appetizer for a snowy Canada night!
The garlic bread was soft and covered with the restaurant's house-made, cashew-based cheese and topped with colorful, edible flower petals!
The Bloomer was amazing! I've never tasted anything quite like it. Fried, perfectly crispy, and paired with a creamy chipotle sauce—it's a match made in vegan food heaven!
The Classic Burger was fantastic. The mushroom tempeh patty was grilled crispy and topped with maple chipotle barbecue sauce, caramelized onions, and shaved pickles.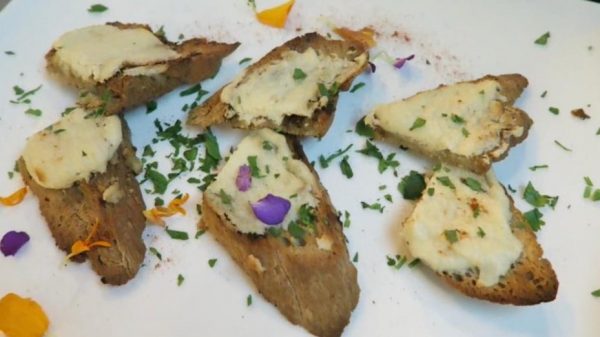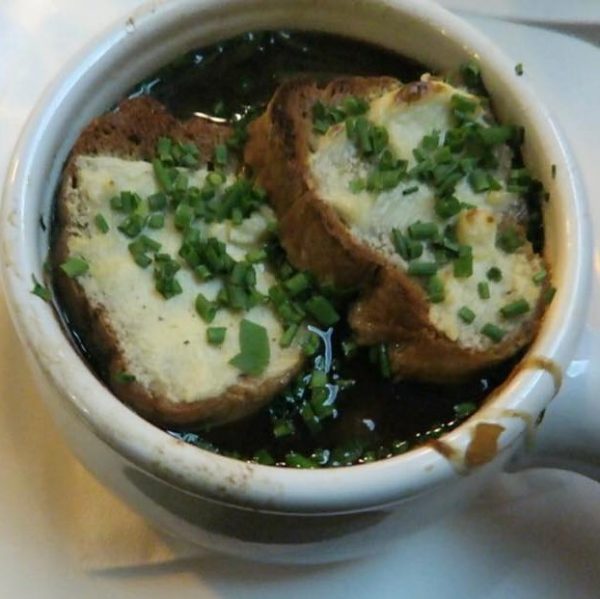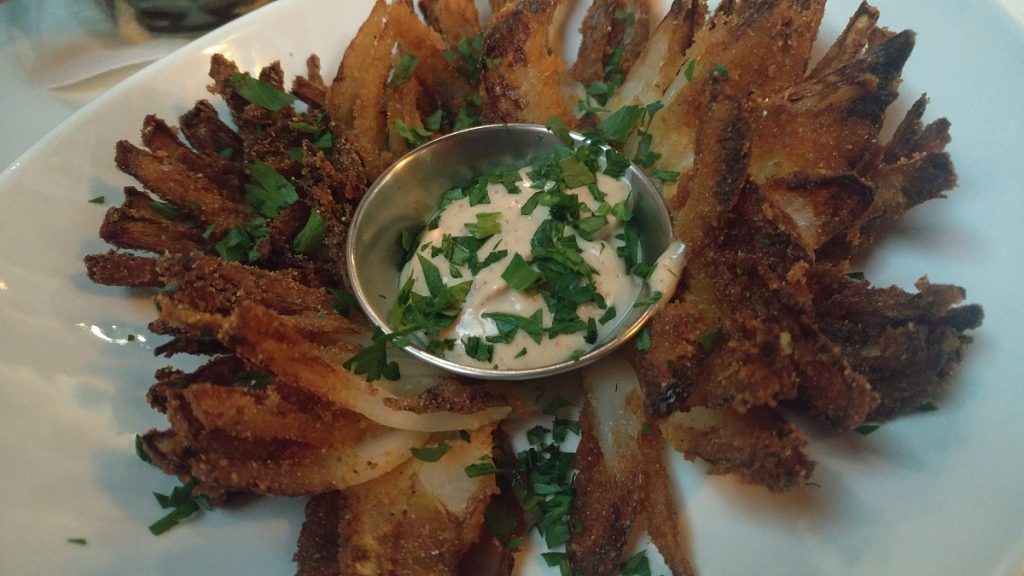 My wife and I both agreed that our favorite dish was the cinnamon bun pancakes. They were topped with cinnamon sugar swirl and cream cheese frosting, accompanied by house-made cashew butter, maple syrup, and tempeh bacon.
The root beer float was a delicious, sweet, and bubbly treat to round out our meal. It was topped with a scoop of vanilla ice cream made from tiger nuts.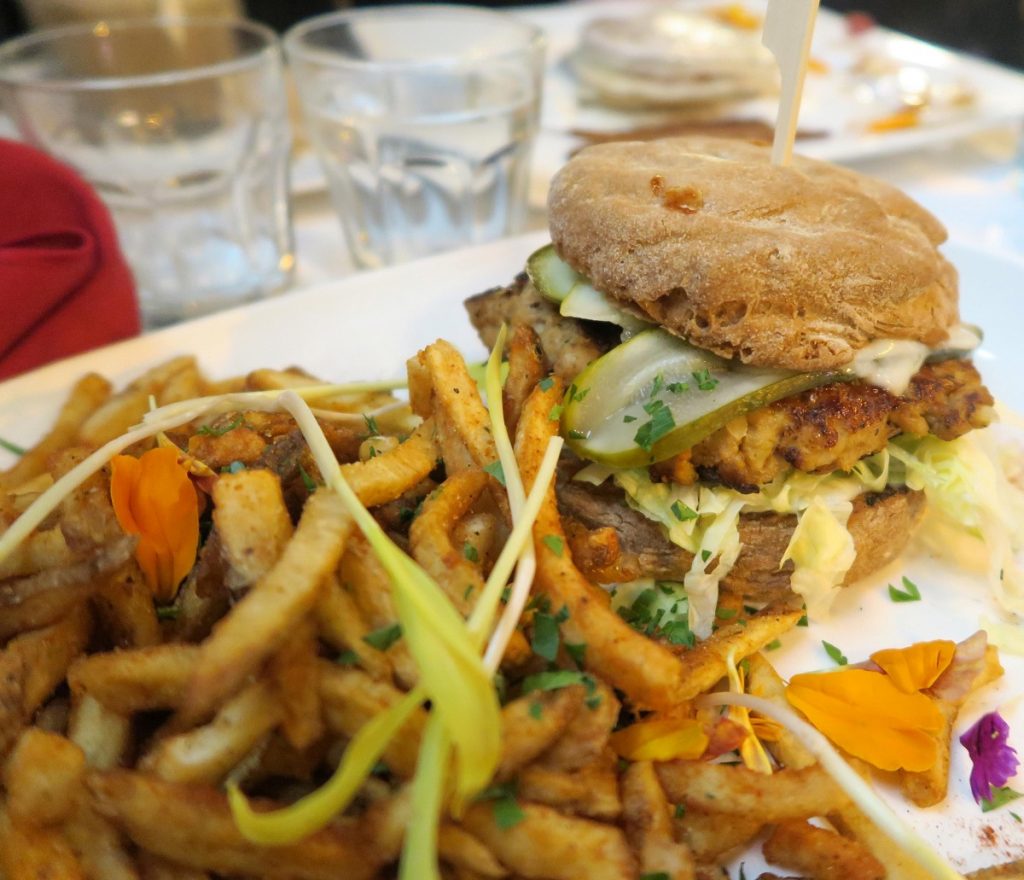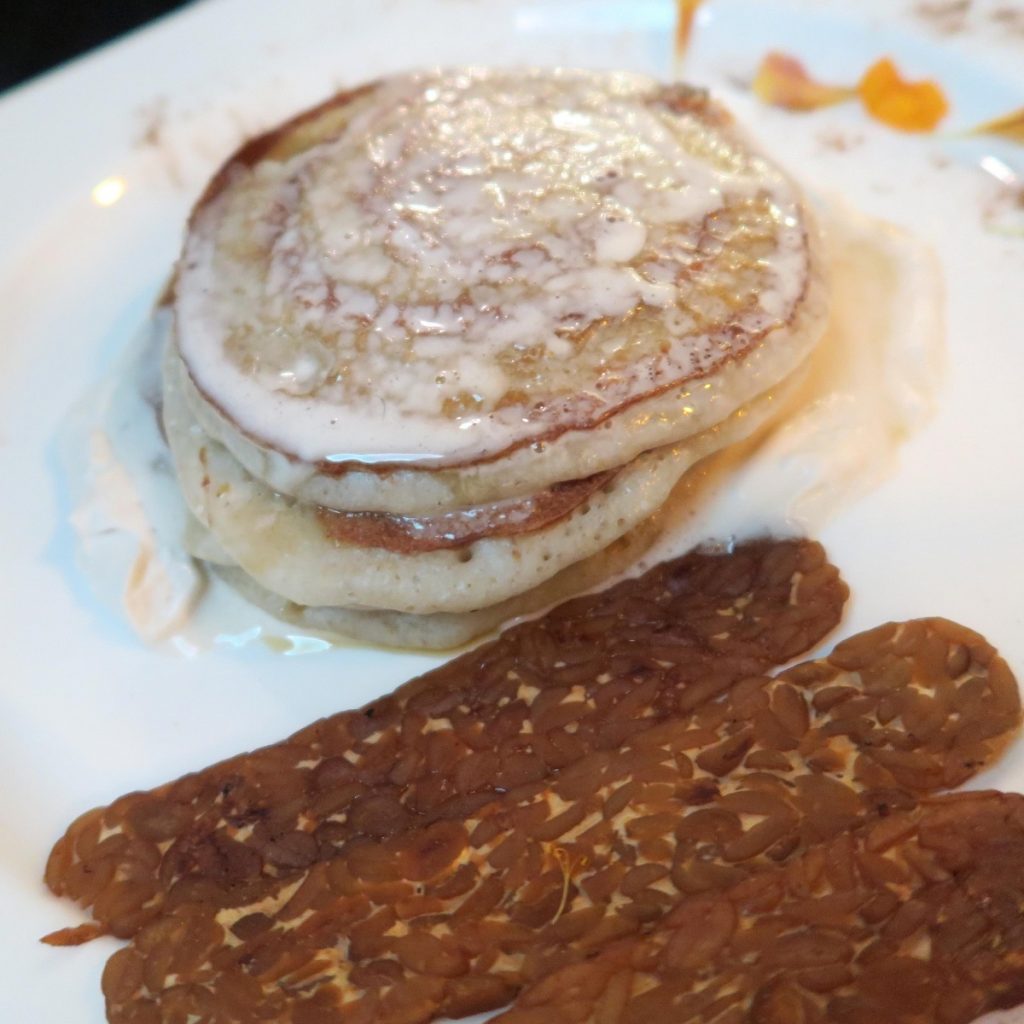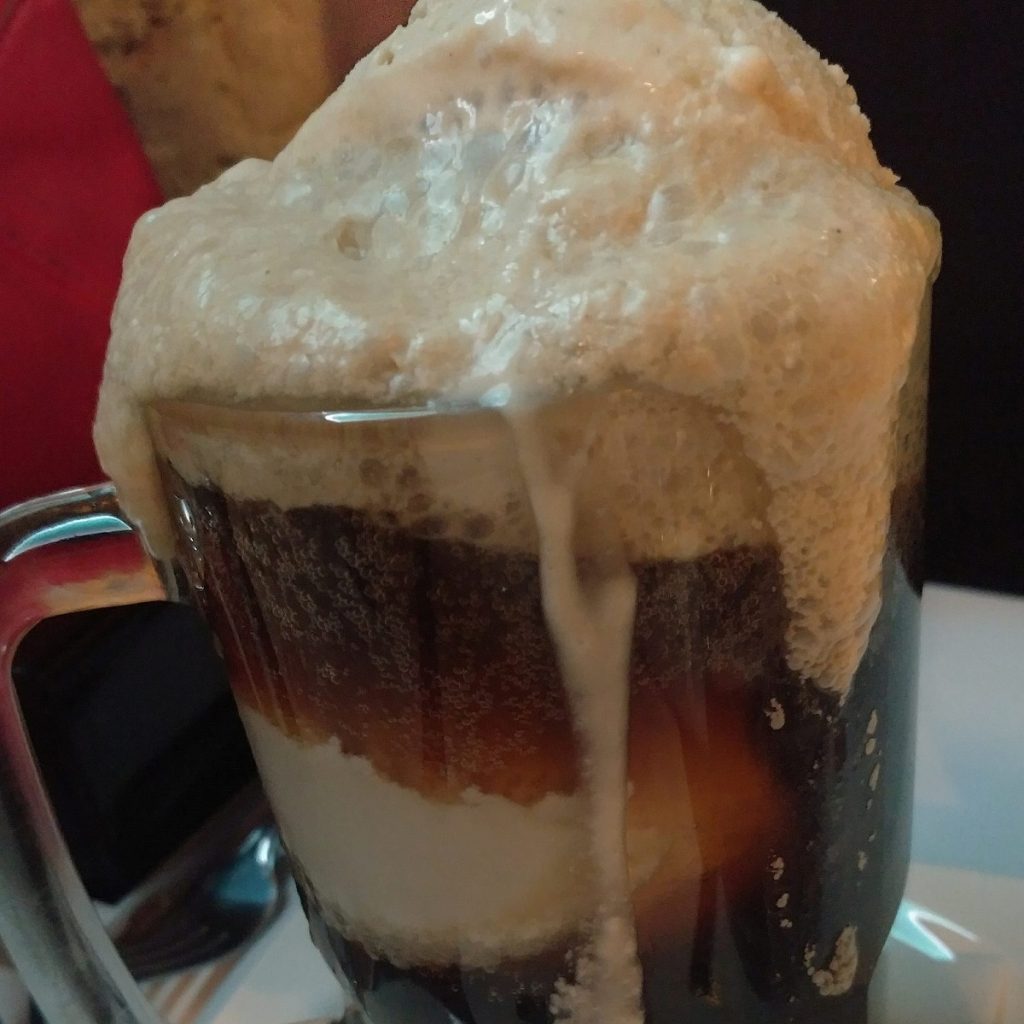 Mythology Diner is busting every myth that you can imagine about vegan food, and it joins Toronto's massive and growing vegan restaurant scene as a true creative gem! If you're ever in the area, it's a restaurant you're not going to want to miss.