By Lisa Rimmert, VO Director of Development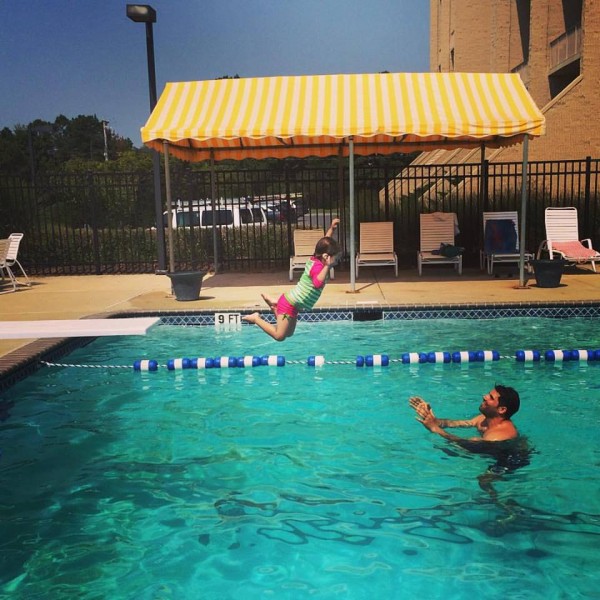 Sunday is Father's Day, and we at VO want to give a shout-out to one of our favorite fathers, Brian Ottens!
Brian helps so many groups and individuals in the movement, and yet he is one of the most humble people we know.
He's been integral to VO's success for many years, and he often goes above and beyond to help. On top of his financial generosity, Brian volunteers his time to reduce animal suffering.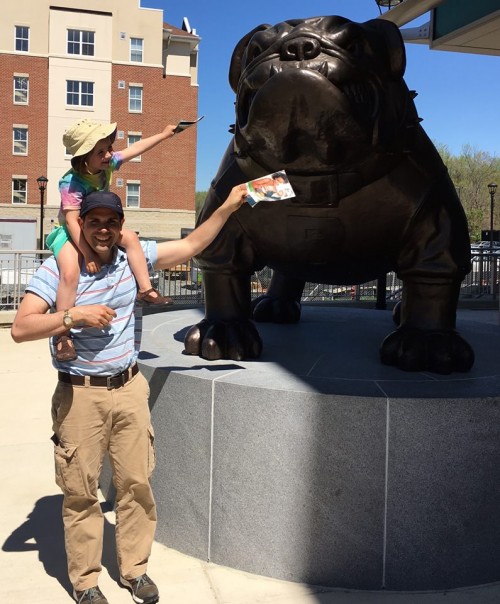 Recently, Brian helped VO by volunteering at the DC and Baltimore Green Dinners, staffing a table at the Baltimore VegFest, and writing a wonderful blog post about helping vegans sustain their choices. He is also a regular leafleter along with his daughter Emily, one of VO's best volunteers. Nobody turns her down when she offers up a booklet!
Now, Brian and Emily are raising money for Team Vegan, and they've pledged to create uplifting farm animal pictures with sidewalk chalk—one for every $250 they raise!
Thank you, Brian, for all you do for animals, and Happy Father's Day!