By Lauren Sprang, VO Board of Directors Secretary
Welcome to part two of three posts on traveling through Utah and visiting its dramatic Utah national parks (see Part I here and Part III here).
Back in April, my husband—Steve—and I drove from our home in Oregon to meet my sister-in-law—Heidi—in Moab. Moab is home to Arches National Park, and is only thirty minutes from Canyonlands National Park and Dead Horse Point State Park. If you're headed that way or just want to read about it, here are some tips and pics!
On our first night we arrived hungry and wandered the few blocks of town. We found Twisted Sistas' Cafe, which is a quirky place and offers one vegan dish—an Indian curry. All three of us ordered it and I added a side salad. If you're hungry and you like curry, it's a good bet: although they mostly serve meat dishes.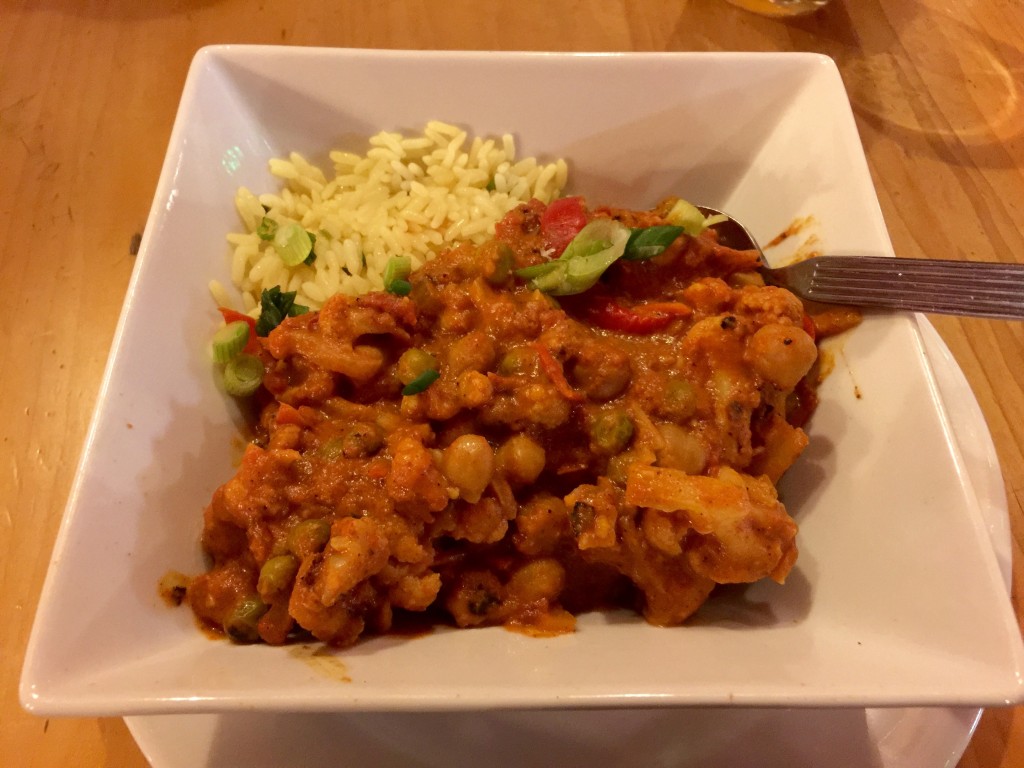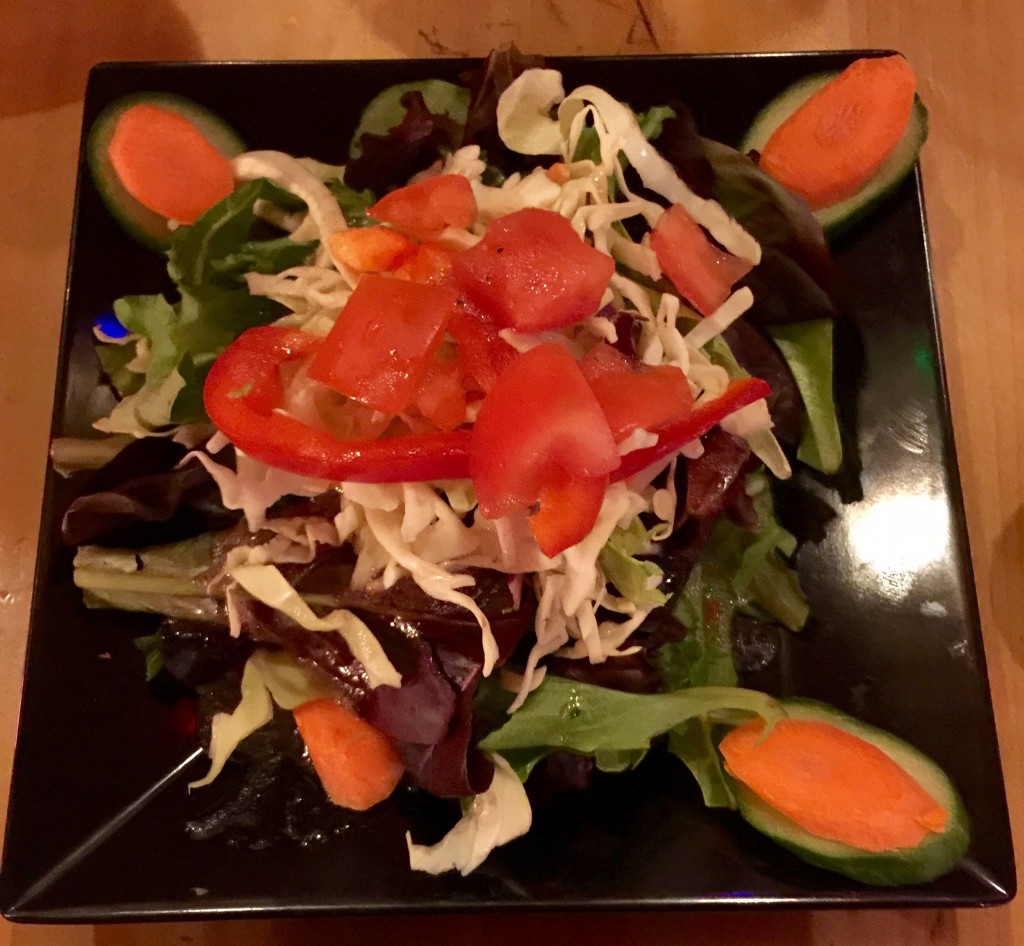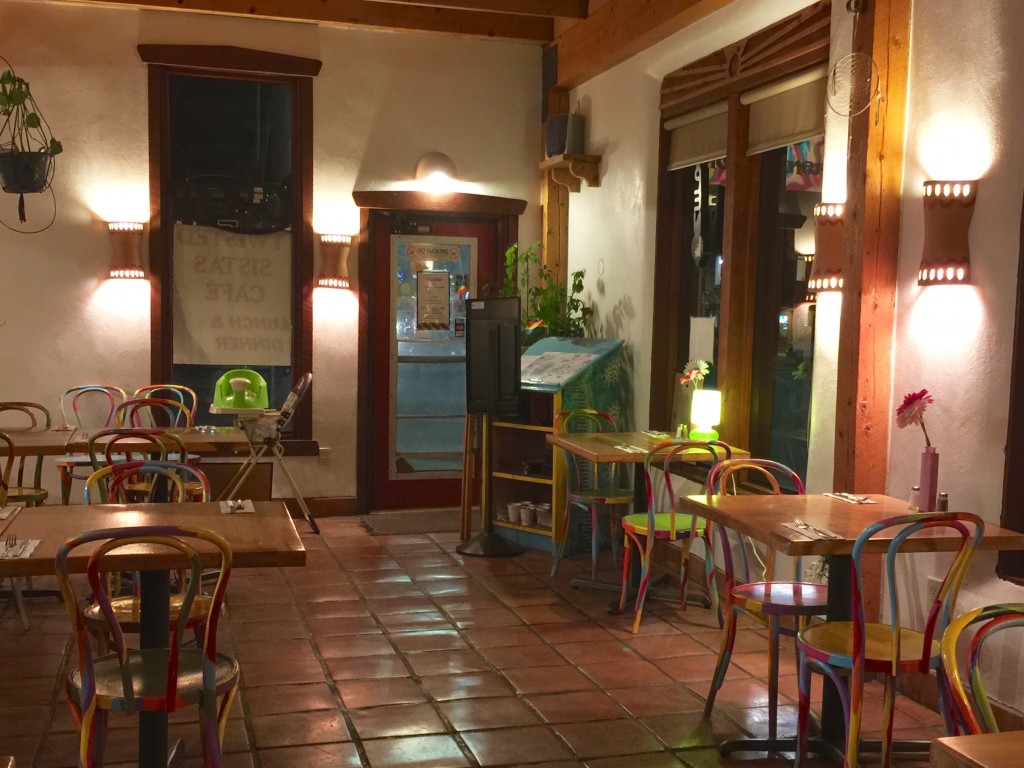 We began our first full day at another cute restaurant, Eklecticafe, and sat outside in the morning air. Their menu is more veg-friendly and they have a few breakfast options that can be veganized. The portions are large, so they're great if you're looking to get fueled for hiking or mountain biking, or even ATVing.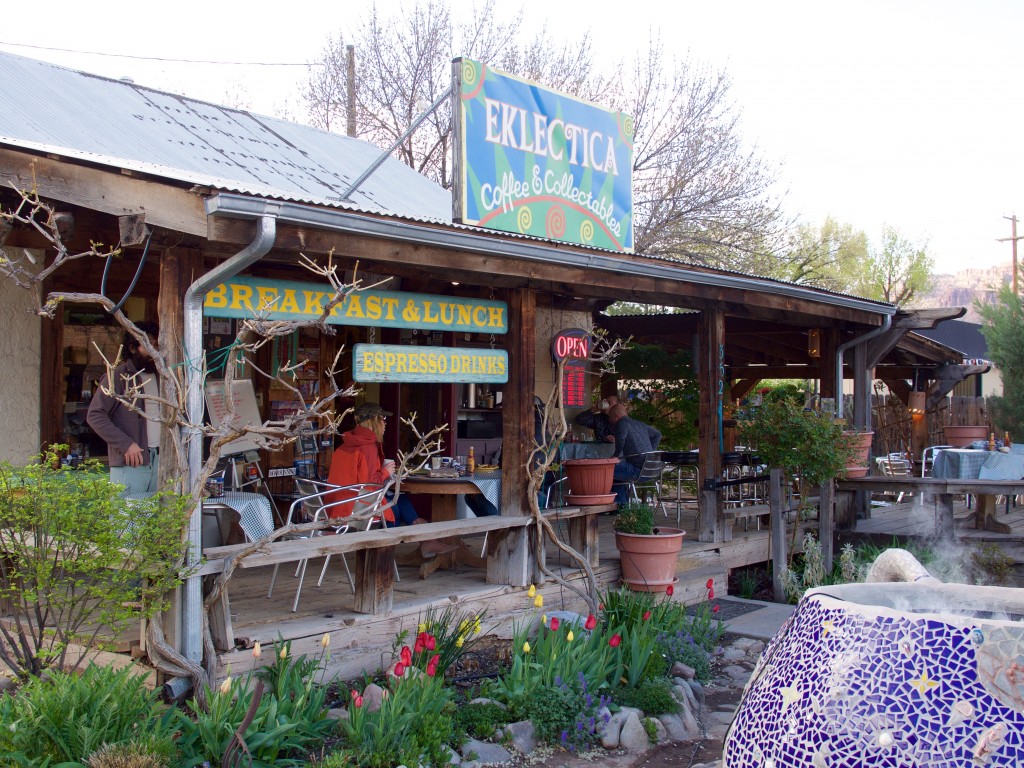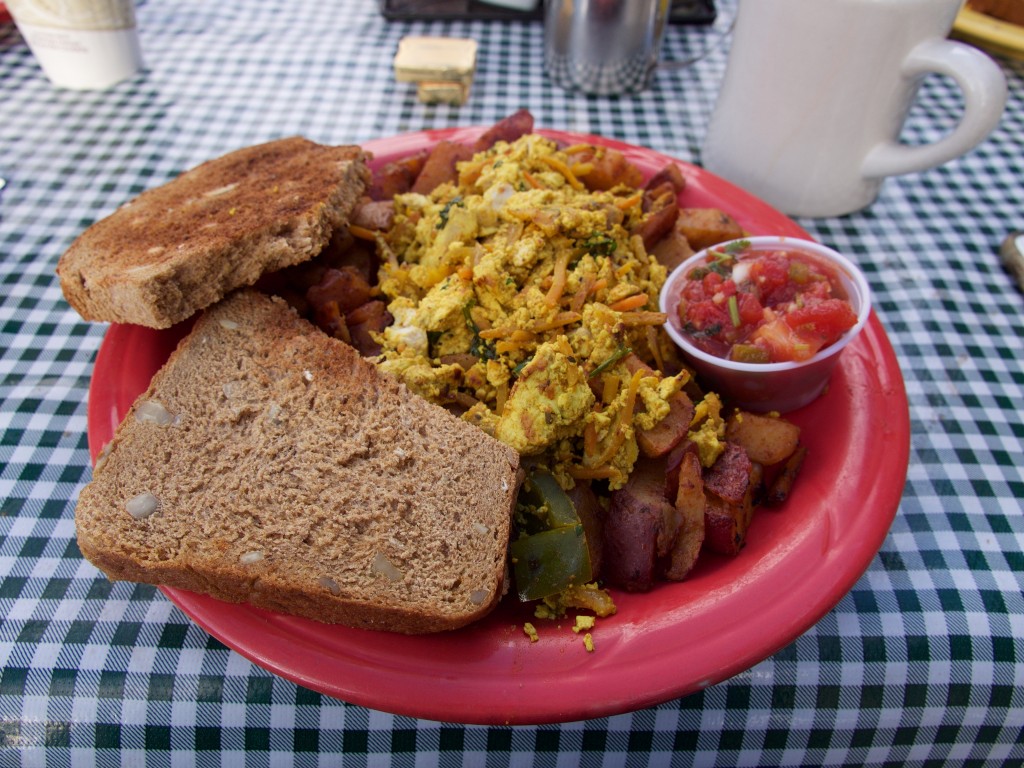 The first park on our list was Dead Horse Point State Park, since Heidi and Steve hadn't spent much time there, and it was all new to me! Despite its name, the park is a beautiful place. There's a 5-mile+ loop trail that's longer if you want to do the spurs to the overlooks. We chose to do just part of the trail, making it an out-and-back, taking the West Rim Trail to Rim Overlook. It was recommended by a ranger because of the "potholes" in the rocks that hold water and tiny, unique organisms. You'll only see these in the spring soon after the snow has melted. After our hike we drove to all of the overlooks, including the main one, Dead Horse Point.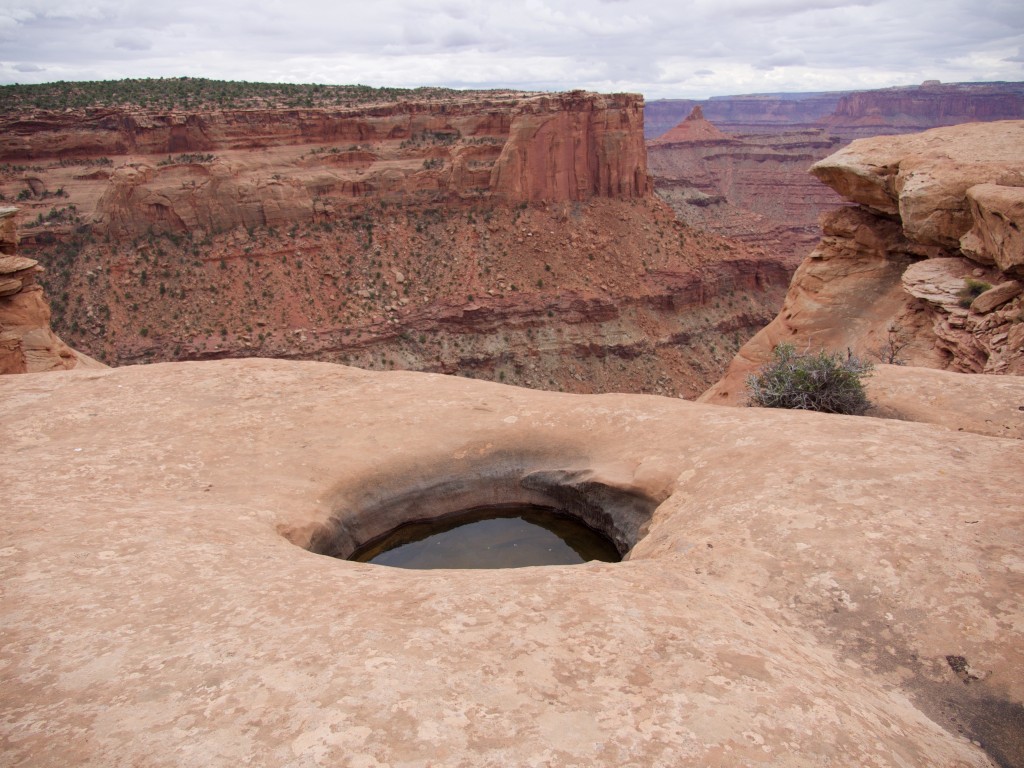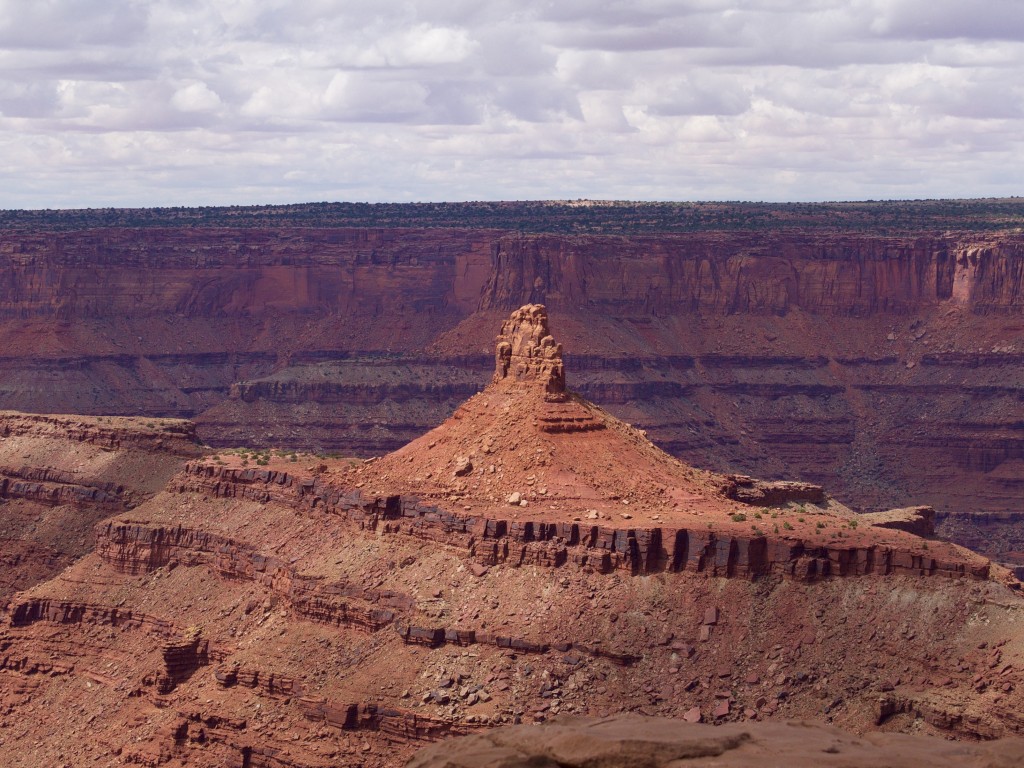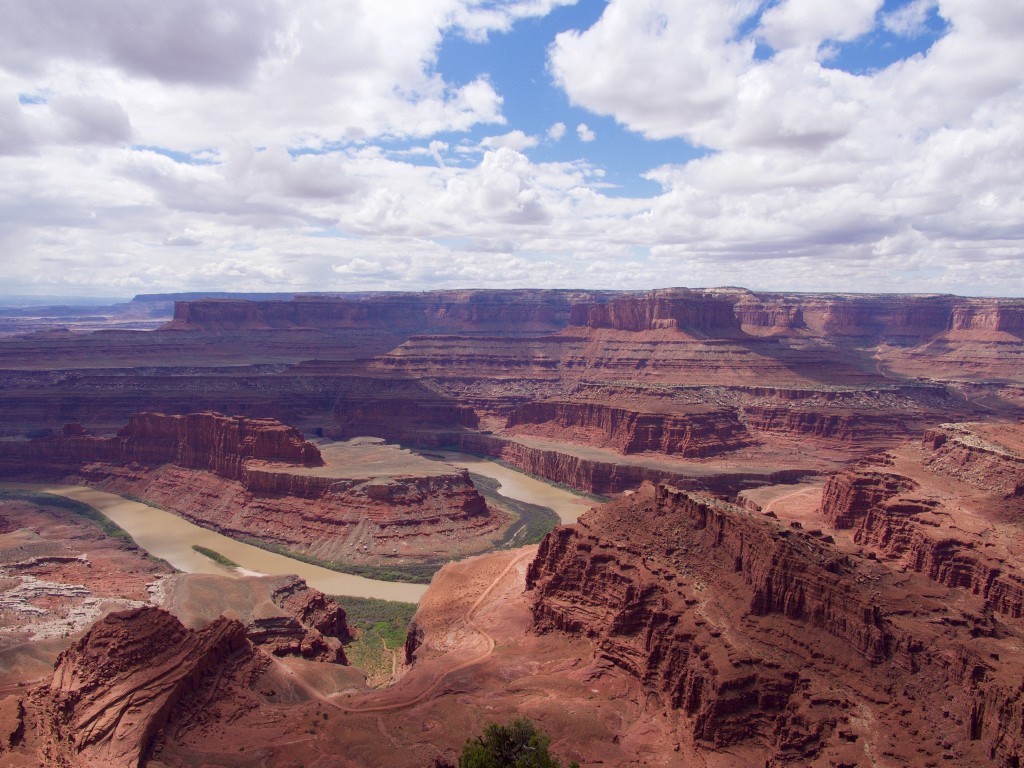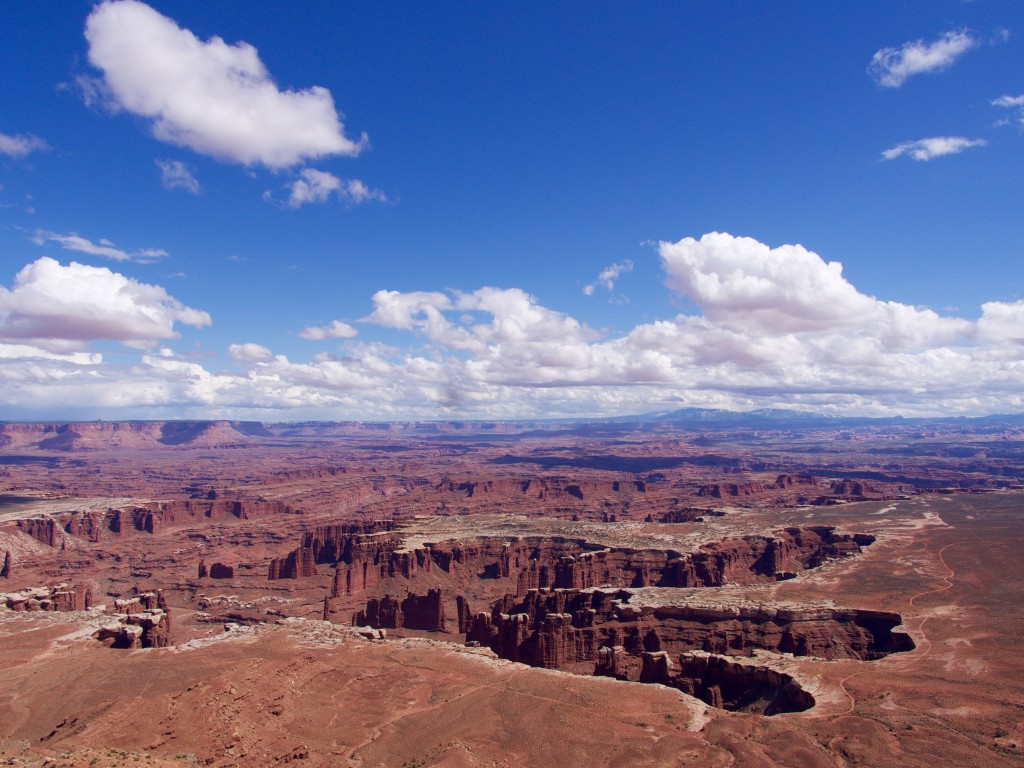 The second park we visited was Canyonlands National Park, where we spent another day. There are two portions of the park, Needles and Island in the Sky. We visited Island in the Sky and hiked the 0.5-mile trail to Mesa Arch, the 1-mile trail to Upheaval Dome, and the 1-mile trail on Whale Rock (distances roundtrip). These were all spectacular and unique hikes.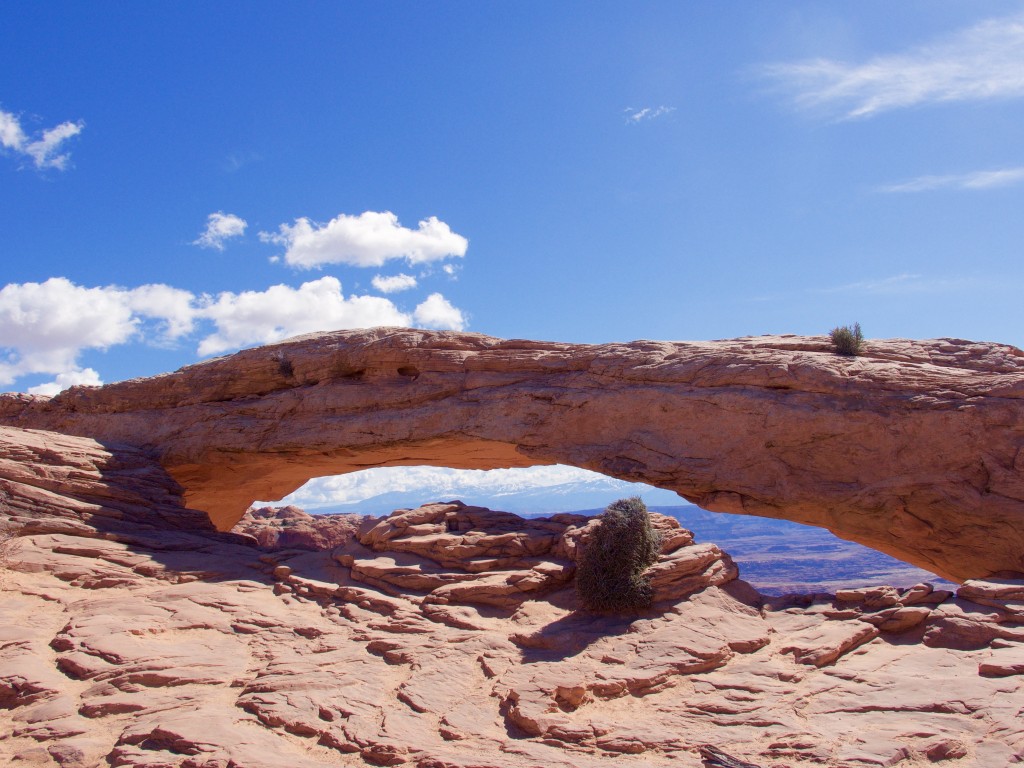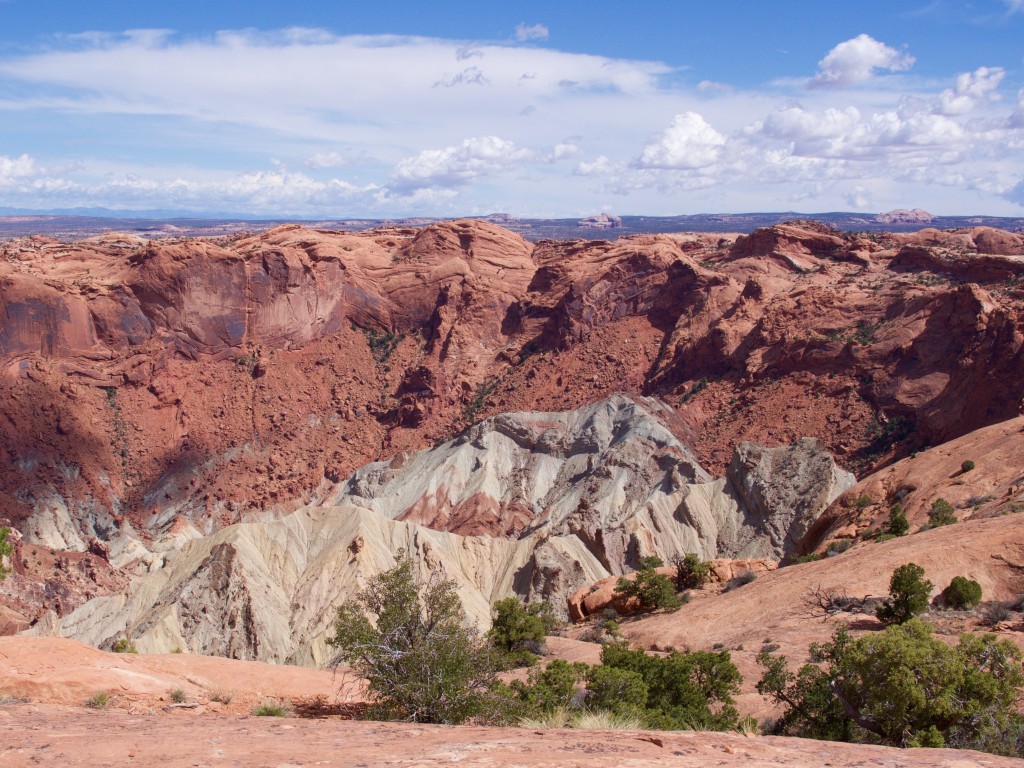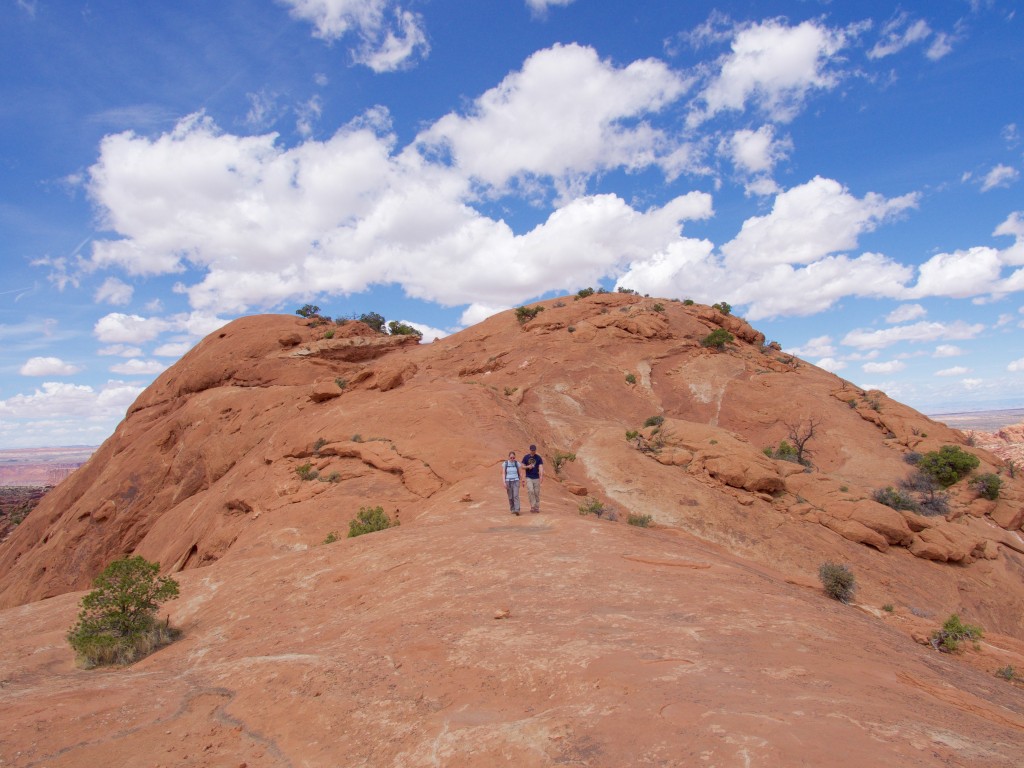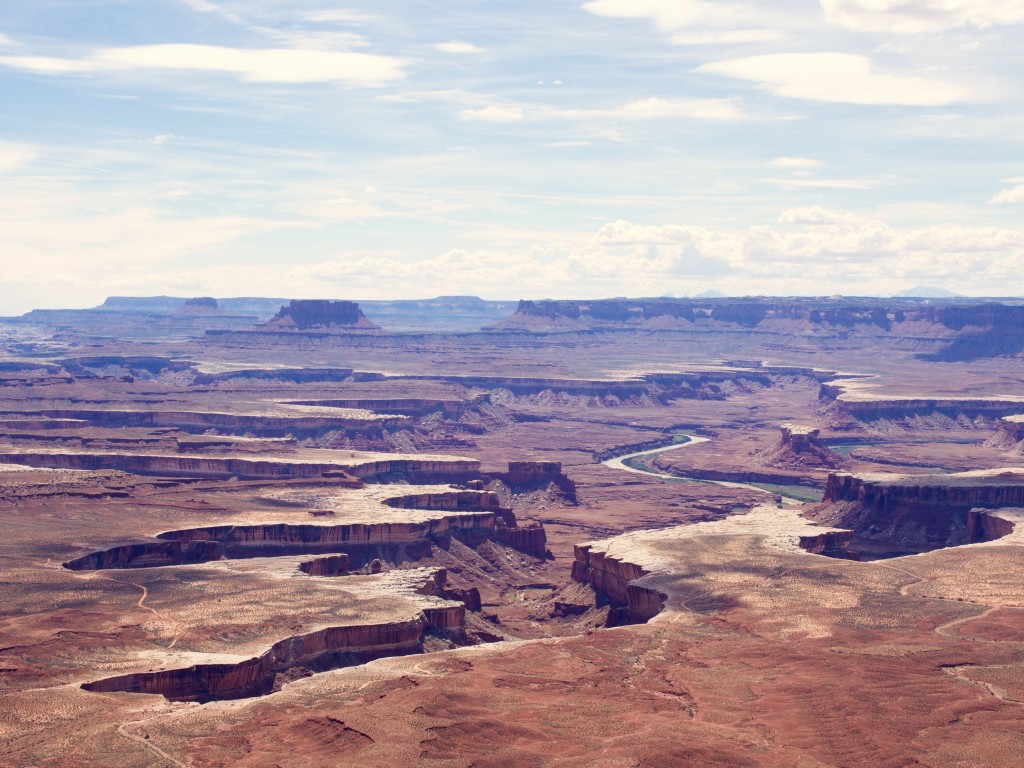 One of my favorite places to eat while we were going in and out of Moab was Moonflower Community Cooperative. It's a charming little health foods store with a lot of vegan products. We bought pre-made tofu sandwiches, house-made soup, and a peanut butter chocolate mousse that was amazing! We also stocked up on chips and crackers. Unfortunately, I didn't get any photos.
Armed with food for breakfast, we got up before dawn, drove into Arches National Park, and hiked to Delicate Arch to watch the sunrise. Delicate Arch is popular—and crowded—at sunset, and maybe more spectacular, but I loved hiking in the dark of the morning and watching the sun spread over the red rocks.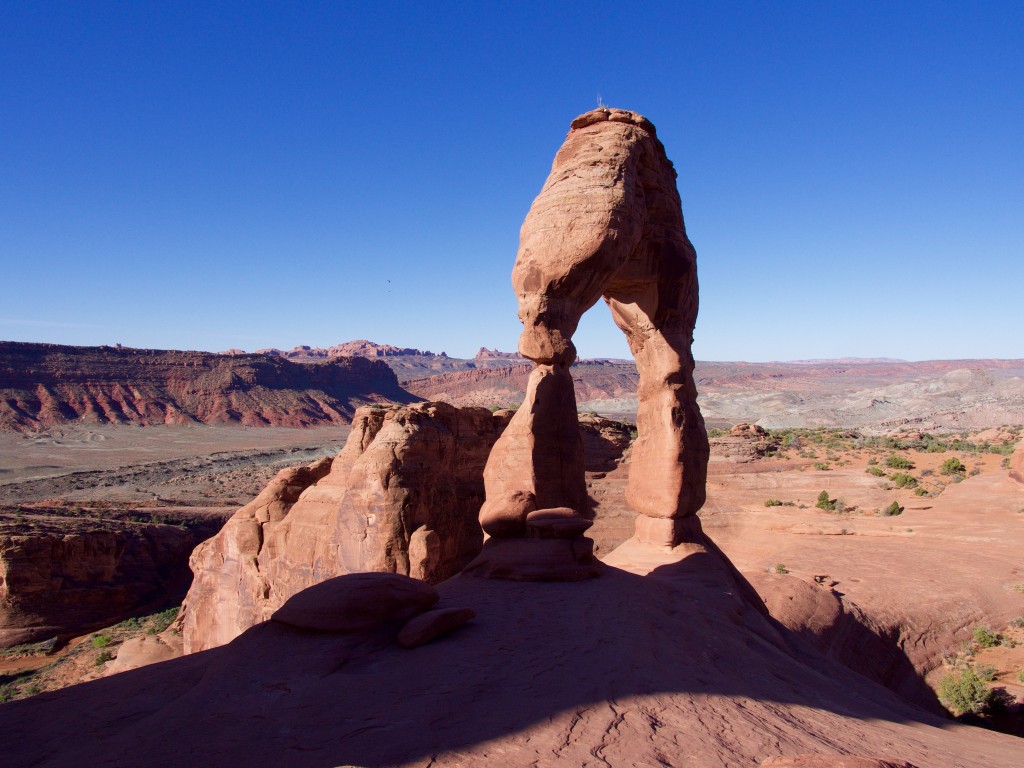 Later that day we visited a few other arches, including Broken Arch.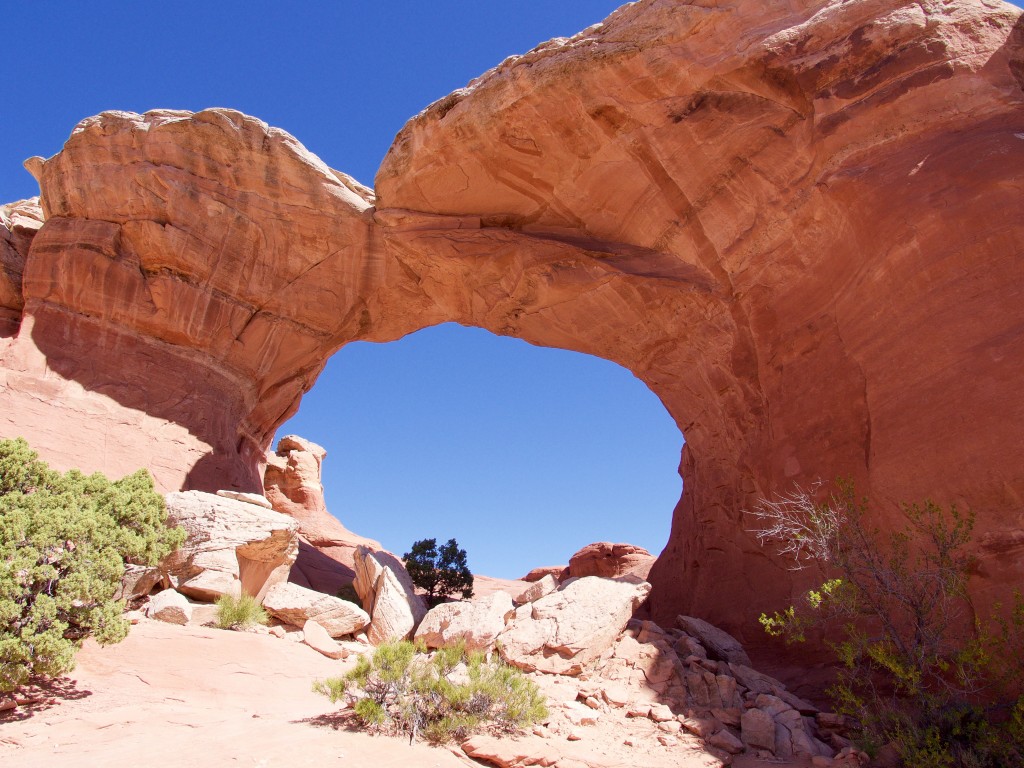 For our last lunch in Moab we ate at Red Rock Bakery & Net Cafe. They offer a sandwich called "The Vegan," so I couldn't resist. It's served on house-made bread with hummus, avocado, roasted bell pepper, and greens. We also ordered a coffee and a smoothie.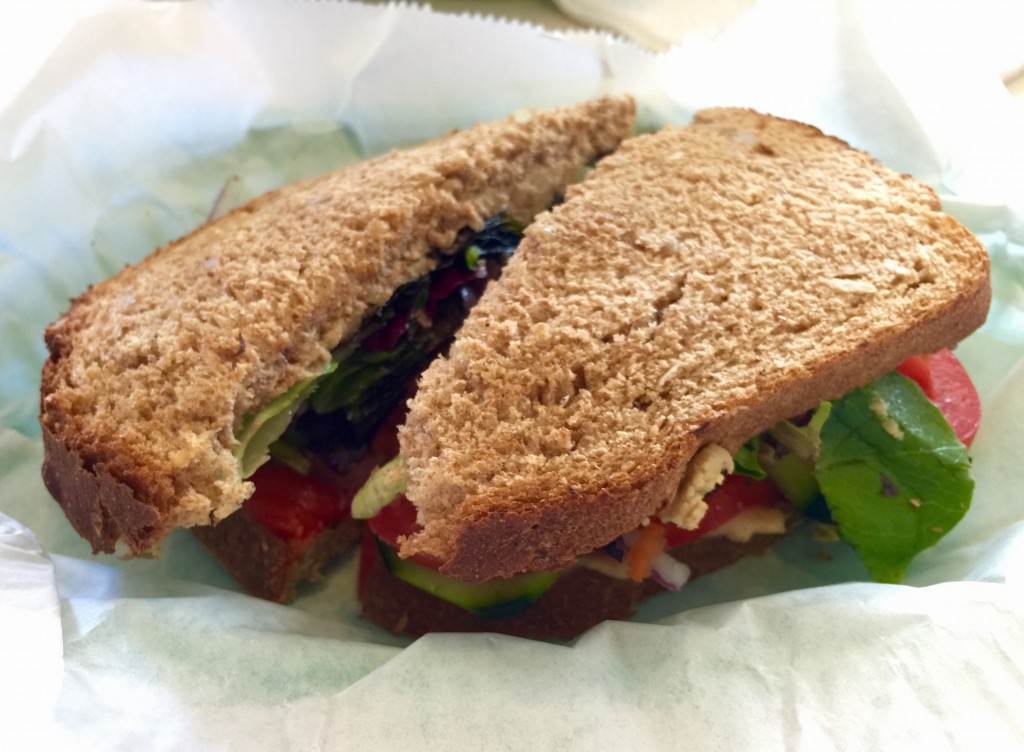 Our final food stop in Moab was Love Muffin Cafe for breakfast. This is a vegan-friendly cafe and I preferred it to Eklecticafe, although I'd recommend both. Love Muffin has a couple more options, including muffins and a chia pudding with fruit. Steve and Heidi had breakfast burritos.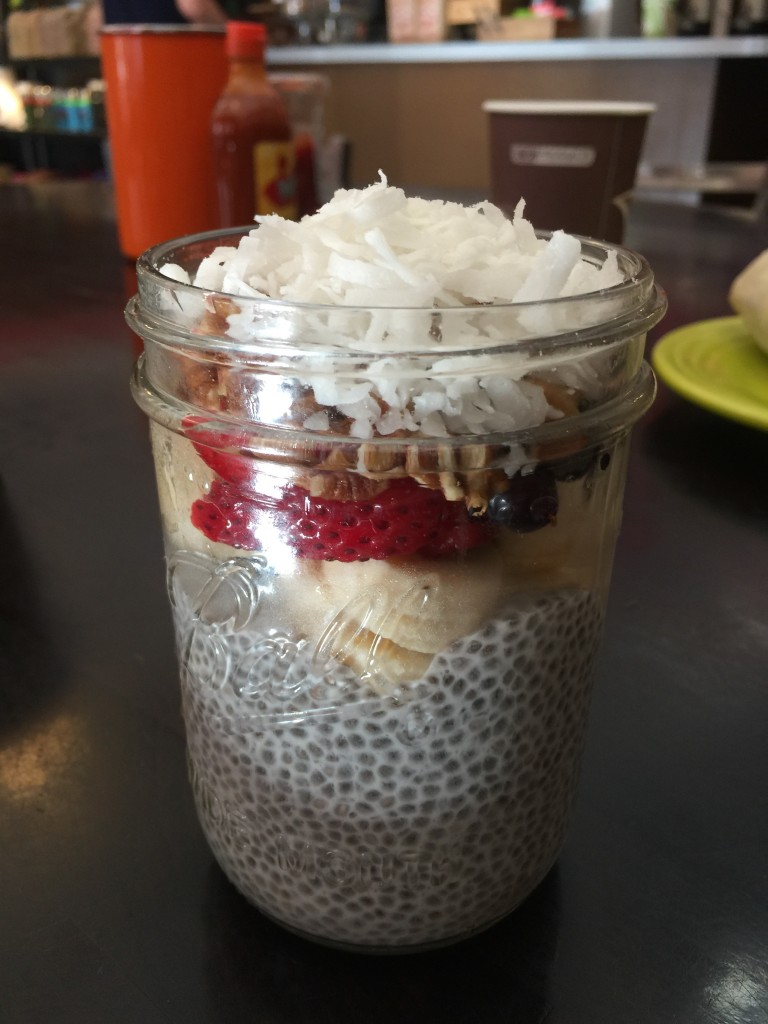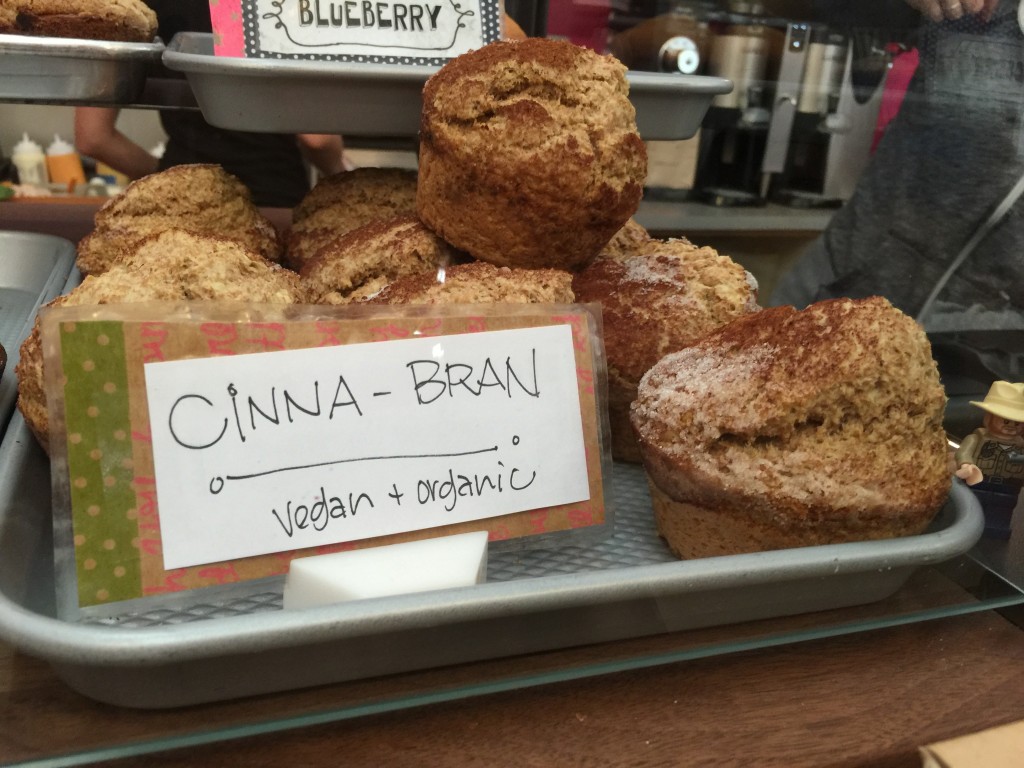 There were a couple of Mexican restaurants that looked vegan-friendly and we did try one, but it wasn't my favorite place and they seem to change management often. However, if you're craving beans and rice, give one of them a try!
Moab is definitely a cool place to visit, and it's close to three spectacular parks. It's a small town situated on the highway and feels like a tourist destination, but with enough character to make it fun.
In the next post I'll talk about eating near Capitol Reef National Park and Bryce Canyon National Park. Stay tuned!