In 2019, we did this and more for animals in India:
Our team visited over 300 colleges collectively reaching over 450,000 students with the vegan message!
We helped over 21,000 people sign up for 10 Weeks to Vegan and get started with vegan eating.
15 institutions implemented dairy- and meat-reduction food policies and increased vegan options in their cafeterias.
Outreach Highlights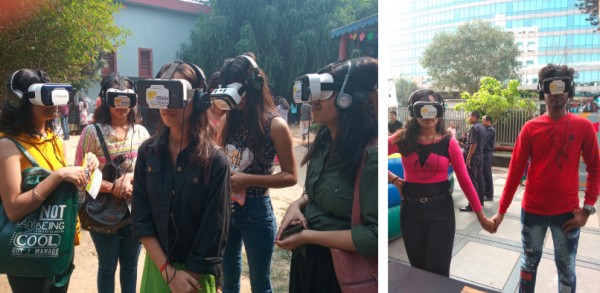 Over 15,000 students experienced life on factory farms through virtual reality videos and 29,850 students attended classroom presentations.
Some of the best moments during outreach are when we meet students who've gone vegan after reading a Vegan Outreach leaflet or watching a video. Our team met many such students this year and some of them have started volunteering with us too!

Millions of Meals Veganized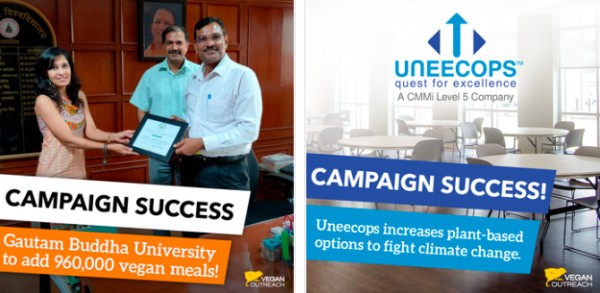 In 2019, we launched Green Tuesday Initiative, a campaign to help institutions reduce their environmental footprint by making changes in the food they serve.
Here are some of our latest victories:
Gautam Buddha University, a large public university in Noida, reduced the use of paneer (cottage cheese) in their cafeteria by 66% and veganized 960,000 meals.
Several colleges and corporate offices, such as Vardhaman College of Engineering and Uneecops, implemented meatless days.
Read about our past victories here.
We need your help to keep the momentum going in 2020. Please donate today for animals in India!

Warmly,
Aneeha Patwardhan
Director of Programs, India