Most of our work is remote these days, and our team is making the best out of these challenging times. I'm writing to share some of the positive changes and highlights that are giving me hope

Remote College Outreach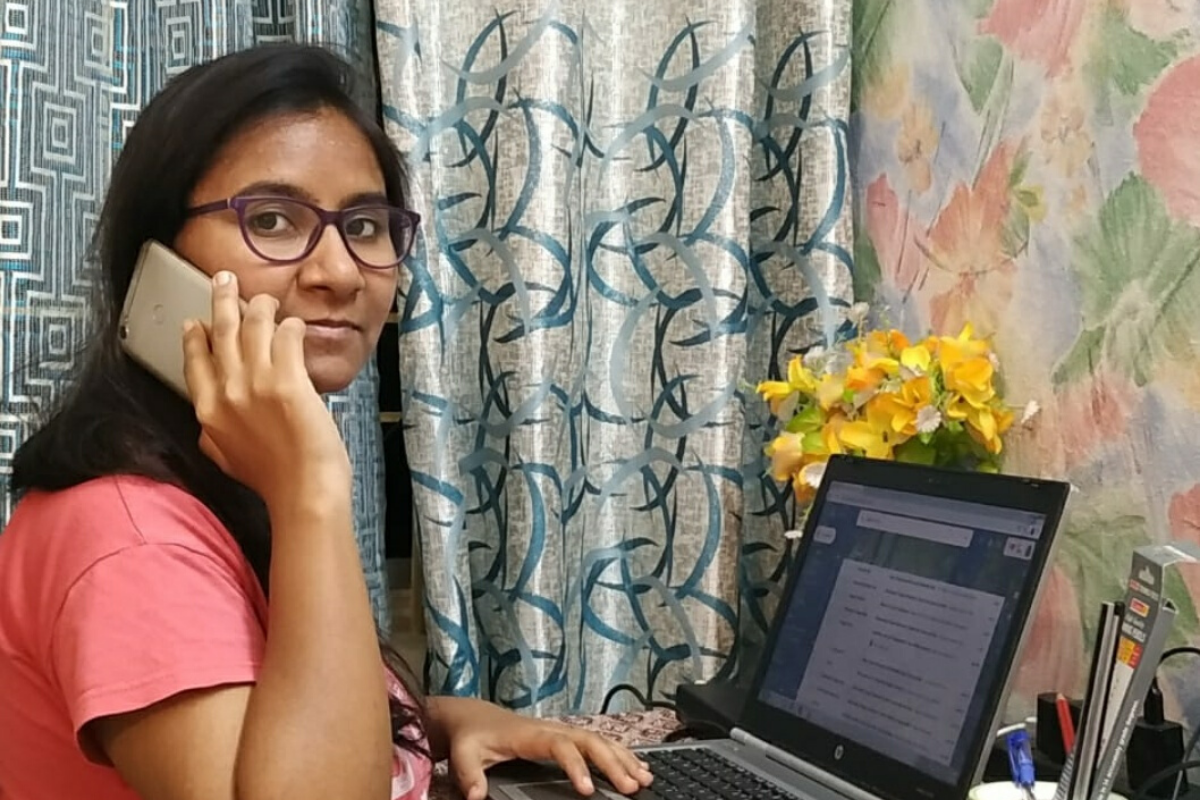 We've kept our outreach going during the lockdown in creative ways by collaborating with colleges and engaging with students through phone calls, webinars, and emails. Over 3,000 students from 21 colleges signed up for 10 Weeks to Vegan during the lockdown!
Campaign Successes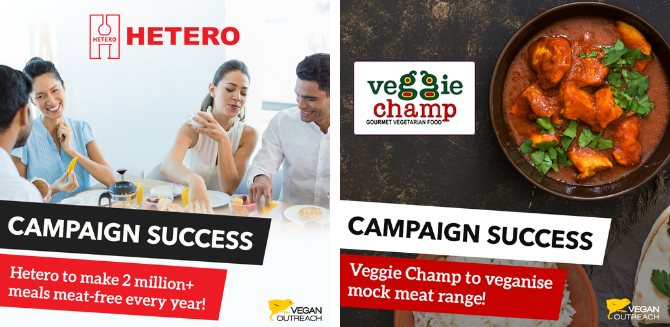 Here are some of our latest victories:
Hetero, a leading pharmaceutical company in India, will now serve meat-free meals to their employees every day to reduce their environmental footprint! Once fully rolled out to all locations, over 2 million meals will be meat-free every year.
After working with us, Veggie Champ, a leading manufacturer, and supplier of mock meat in India, has veganised their mock meat range by removing milk solids from their products.
DY Patil University School of Hospitality and Tourism Studies, will serve vegan food on Fridays. This initiative will prepare future chefs to create vegan menus and help reduce the environmental footprint at the institutional level.
Introducing Richa Mehta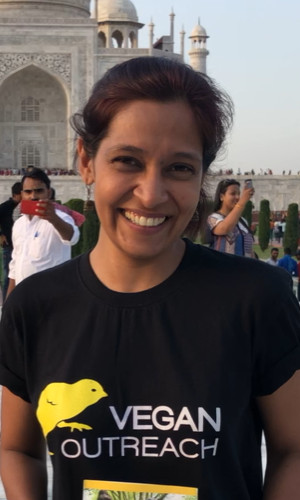 This month, I'm moving into a new position at Vegan Outreach, and I'm excited to share that my colleague, Richa Mehta, is taking over as Director of Programs, India.
Richa has many years of experience with animal and environmental protection nonprofits. She has been instrumental in the success of our Green Tuesday Initiative and has done extensive in-person outreach in India.
We need your help to keep the momentum going for the rest of the year. Please donate today for animals in India!

Warmly,
Aneeha Patwardhan
Director of Programs, India