The lockdown has ended, and we all are adapting to the new normal. We are still working remotely, but we are not letting the pandemic come in our way when it comes to helping animals and reaching our goals.
I am excited to share some updates about our team's work and new initiatives during the times of social distancing.
Adopt A College Webinars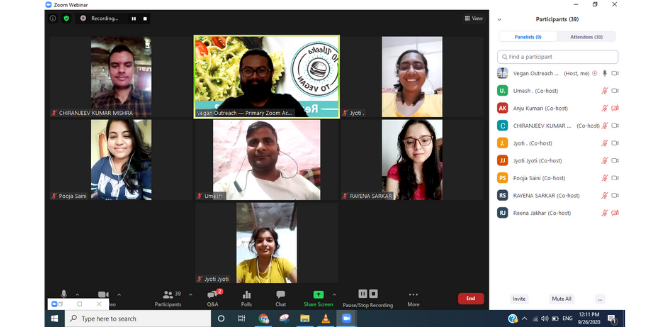 Our Adopt A College webinar program is an initiative to connect with the students from volunteer groups like the National Service Scheme and National Cadet Corps. Through virtual sessions, we reach out to thousands of students and help them make compassionate food choices.
In September
We have organized webinars with 20+ colleges.
4000+ students have signed up for the 10 Weeks to Vegan program.
100% of the students who attended our webinar signed up for the 10 Weeks to Vegan program at the National Institute of Technology, Calicut.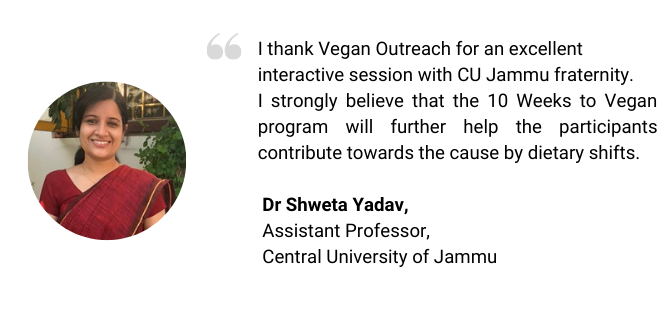 Campaign Success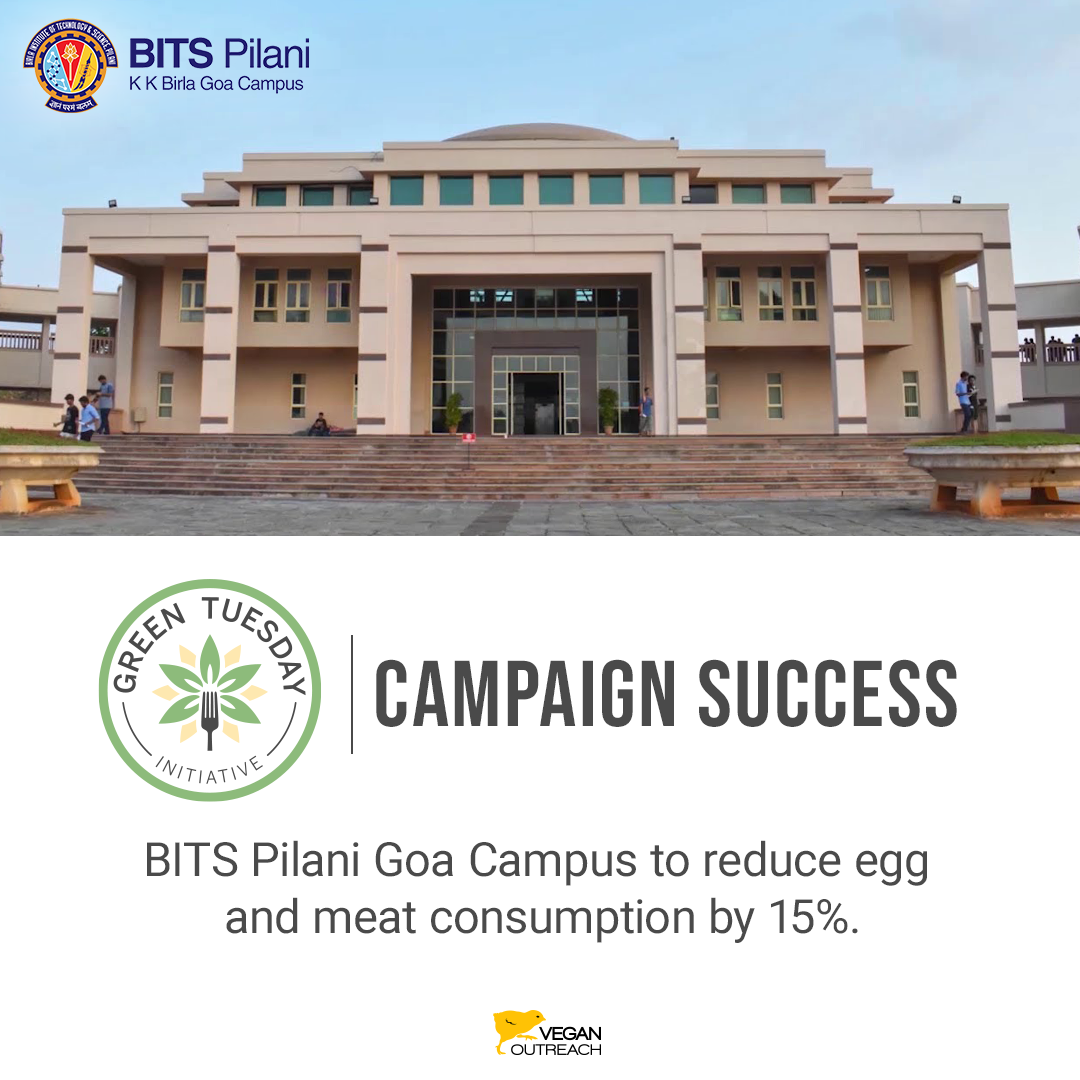 BITS Pilani, Goa Campus, has agreed to reduce their meat and egg consumption by 15% to decrease their carbon footprint. Once the college re-opens, they will switch to plant-based dishes once a week and serve 105,000 meat-free meals every year.
We have written letters to the three other largest BITS campuses—Dubai, Hyderabad, and Pilani to follow BITS Pilani', Goa, lead and reduce their meat and egg consumption on the campus.
Green Tuesday Initiative Website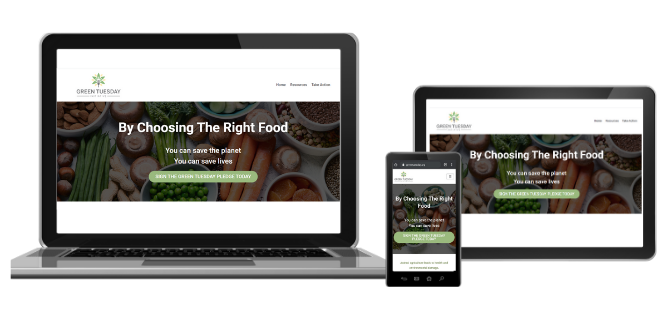 Since 2019, we have been helping institutes in India reduce their environmental footprint by replacing meat and dairy products with plant-based food options in their cafeterias. Our campaign website is now live. Please visit and sign up for our newsletter to get blog posts, updates, and resources.
Visit: GreenTuesday.org
Help us reach our 2020 goals! Please donate today for animals in India.

Donate Now!

Warmly,
Richa Mehta
Director of Programs, India