By Pooja Rathor, India Outreach Coordinator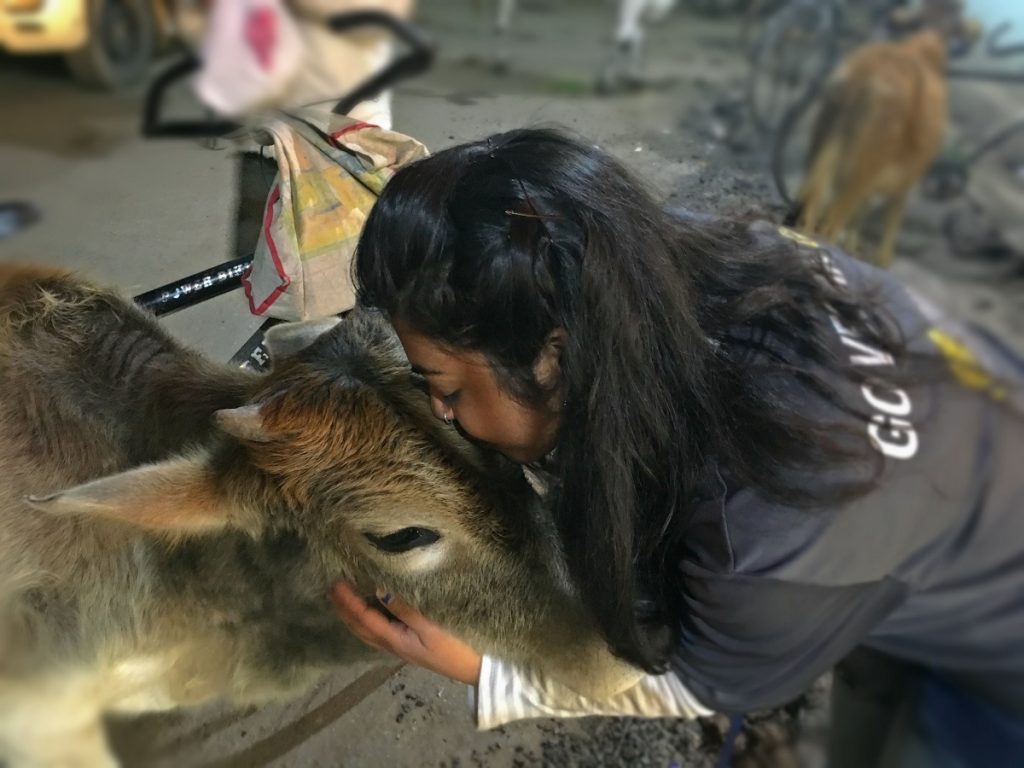 Banaras
My Vegan Outreach leafleting tour in India started at the end of February in Banaras, a city located in the north Indian state of Uttar Pradesh. I met my friend and VO Intern, Saurabh Sonkar, and together we reached 6,000 people! We leafleted at the Indian Institute of Technology (Banaras Hindu University)/IIT BHU, Vishwanath Temple—which is located inside the IIT BHU campus—and Ramnagar Fort. Saurabh and I had several encouraging conversations, and the energy was very positive overall.
One of the uplifting conversations I recall was with a BHU student—he told me he knew about the cruelty in the beef industry, but he'd never thought about how that abuse connected to the dairy industry.
We leafleted on Saurabh's motorbike during the class changes! It was both fun and effective! We also enjoyed the fresh orange juice from the BHU campus and a spiced samosa chole (a pastry filled with potatoes and veggies, topped with chickpeas).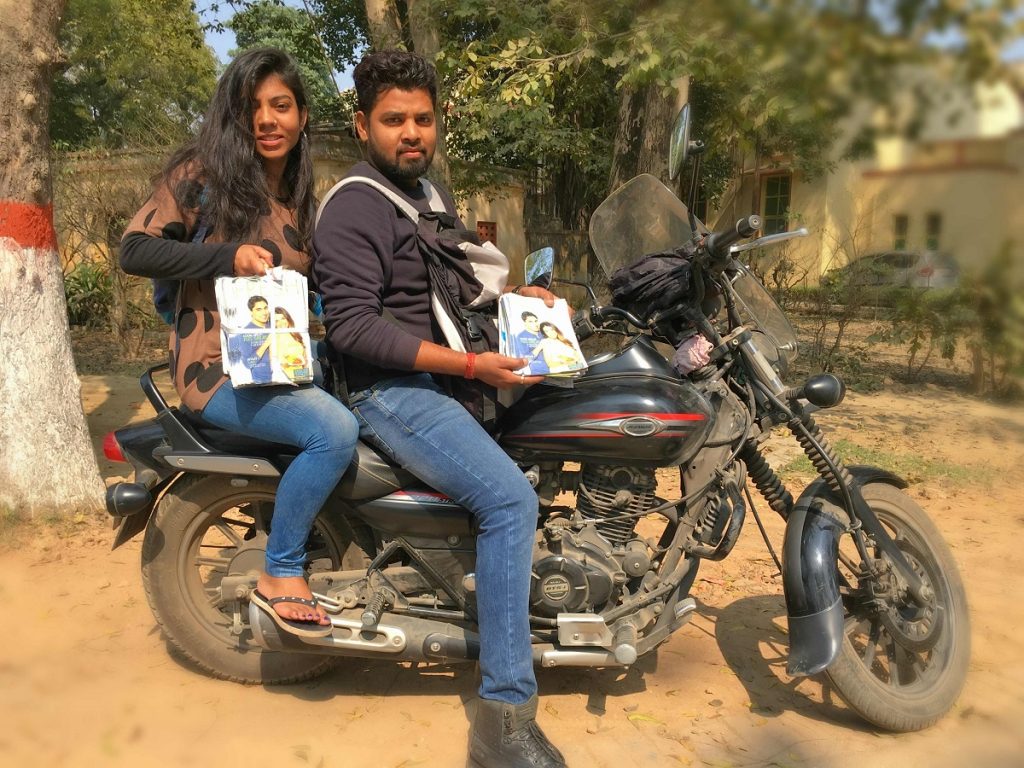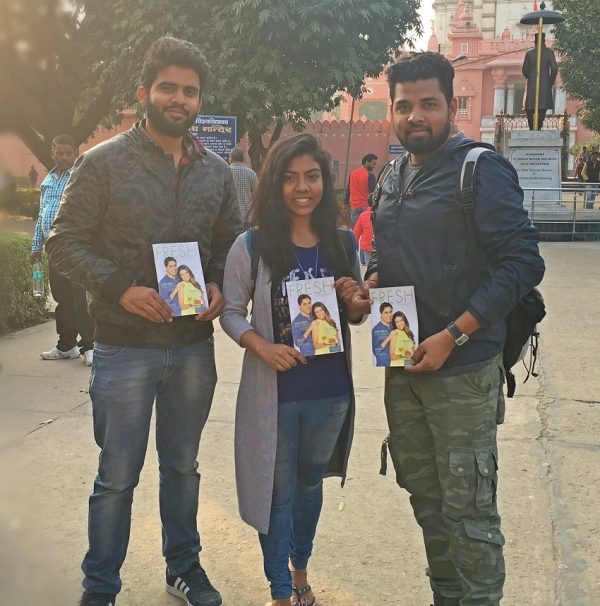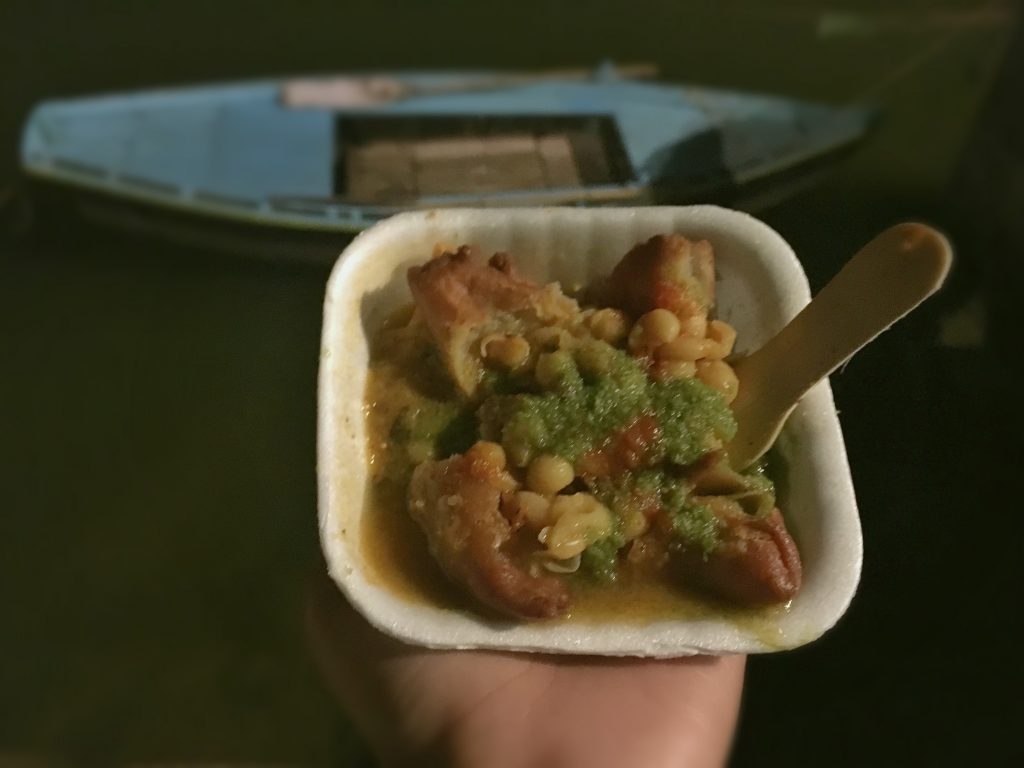 Jaipur
A few weeks later, Saurabh and I traveled to Jaipur. Jaipur is the capital city of Rajasthan state, located in northern India. The temperature reached 104°F, but despite the heat, we reached 5,800 people.
I have two favorite moments from doing outreach in this city. The first was when we leafleted at Sawai Mansingh Stadium, where the Rajasthan festival was taking place. We met a group of young students who were surprised by the realities of the dairy and meat industries. They were so moved that they offered to help spread more information at their campus and hostel.
My second favorite memory from Jaipur was when we met a local police officer who told us that he doesn't like the leather belt and shoes that he has to wear as part of his uniform. He said he'd be happy if the requirements changed.
To remedy the heat, we drank large glasses of sugarcane juice, orange juice, and shaved ice with some sweet flavored syrup. Overall, Jaipur was very good to us!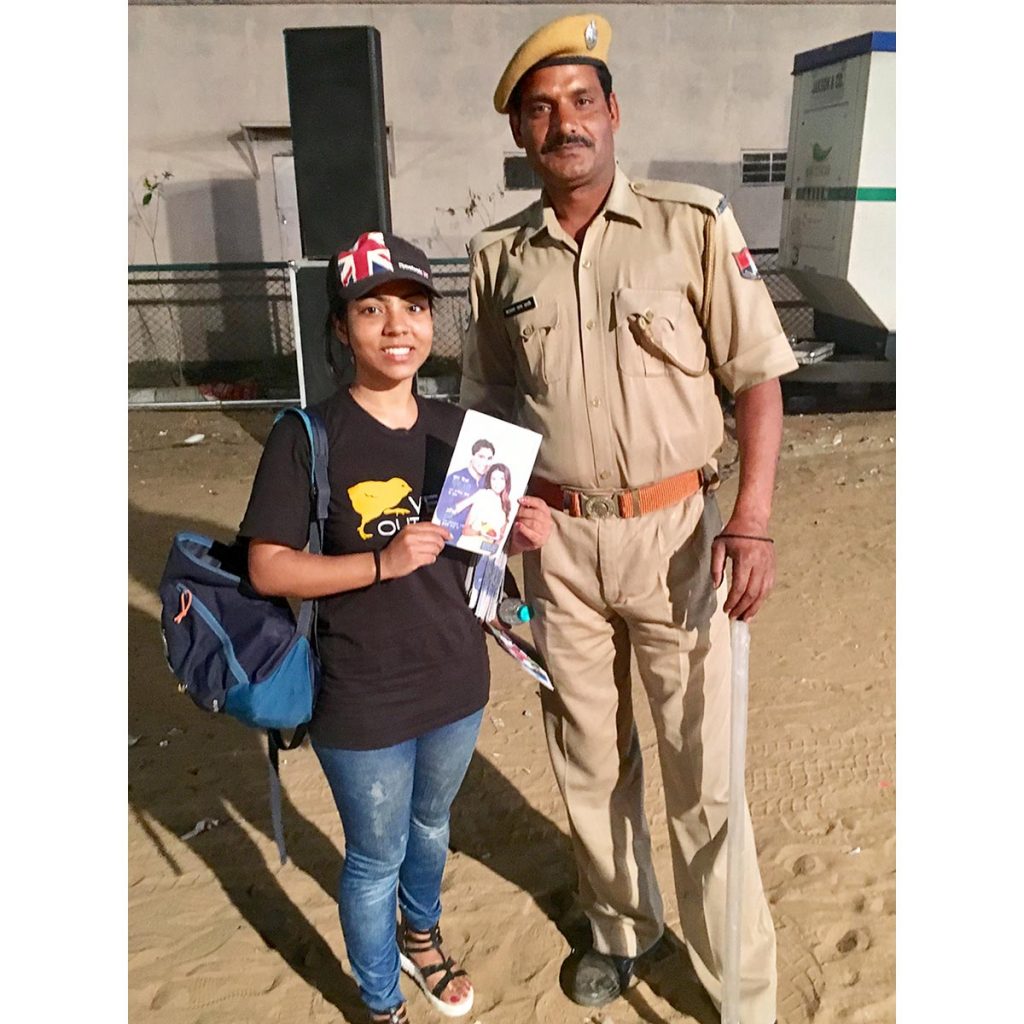 Indore
April was another great month of outreach! Indore is a city located in central India, in the state of Madhya Pradesh. Saurabh and I leafleted at five large colleges, a large coaching institute, and one small school. One of the highlights was when we met the school principals of Sri Aurobindo Institute of Medical Sciences, Indore School of Social Work, and Lakshmi Narain College of Technology. We were pleased to hear that these schools were supportive of our work!
In addition to campus outreach, we leafleted at a mall and an animal shelter that housed more than 150 dogs, 10 cows, a few peacocks, and other types of animals. We gave out nearly 7,000 booklets combined!
To our surprise, we found that Indore offers a variety of fresh juices at very cheap prices. Saurabh and I came across a vegetarian restaurant called Banana Leaf, which had plenty of delicious vegan options.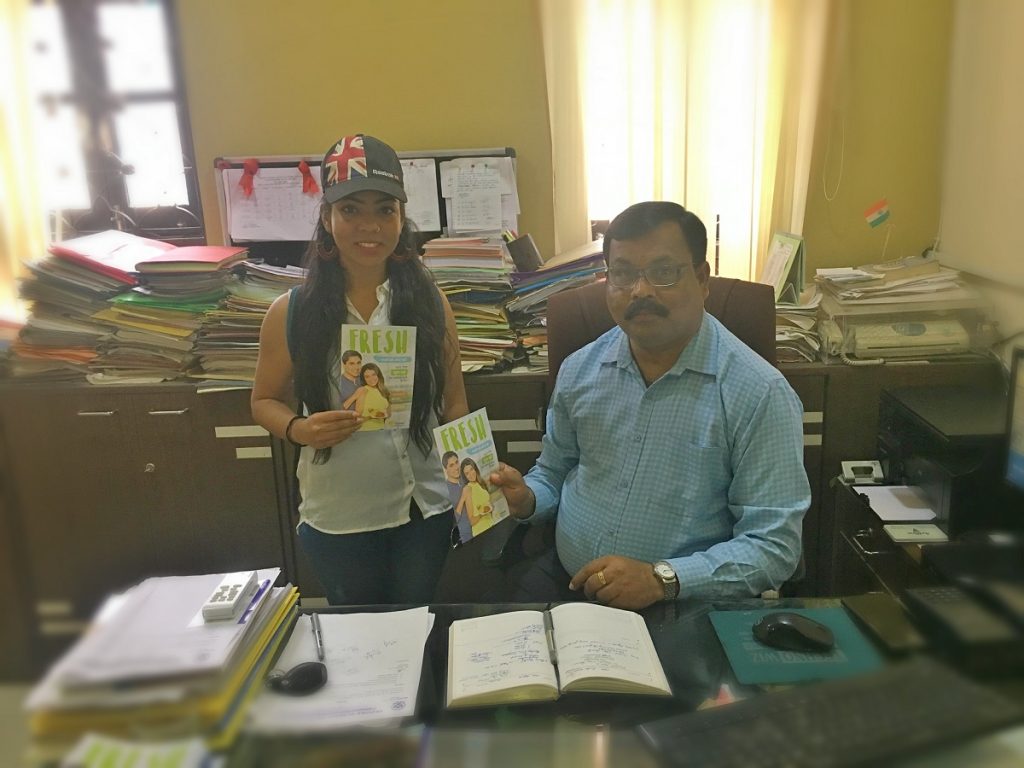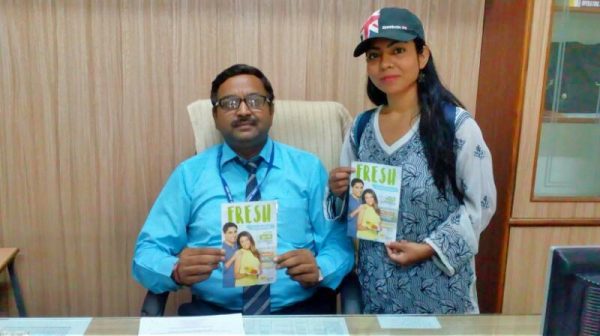 I'm now in the process of planning my next leafleting events. Saurabh returned home to Banaras after we wrapped up our time in Indore—he was a great intern! When I met him just last year, he was eating meat. And since then, he's opted for a more animal-friendly diet! We plan to do more outreach together in the future.
I want to say thank you to the donors who help fund my work—it's very important we keep spreading the vegan message here in India.