By Katia Rodríguez, Mexico Campaigns and Spanish Media Coordinator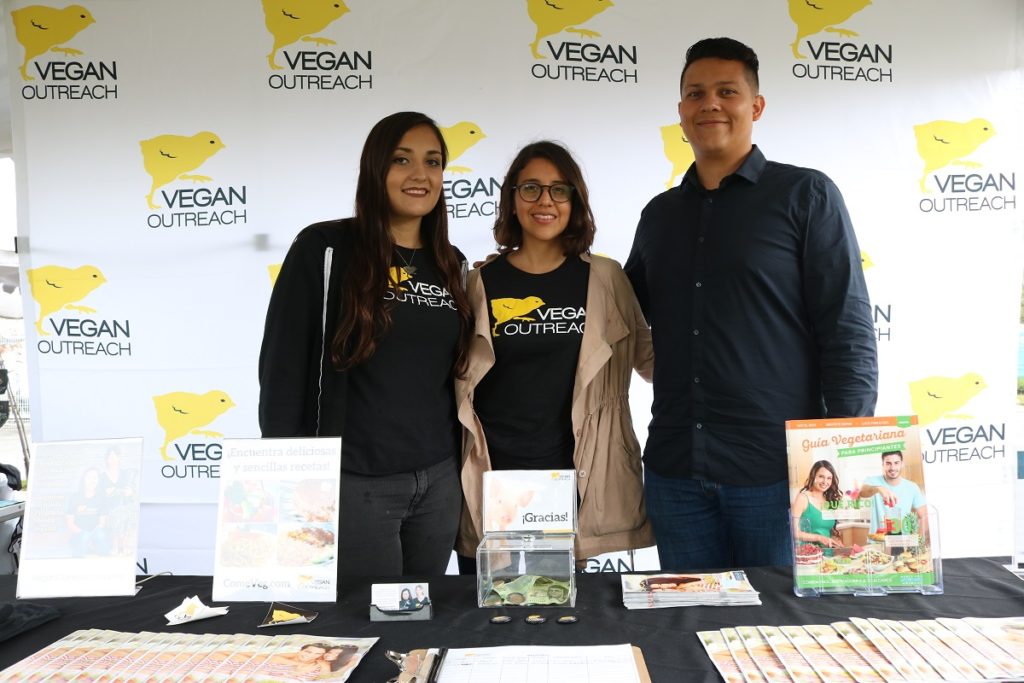 In mid-November, Emmanuel Márquez, VO's Mexico Outreach Coordinator, and I were invited to the first ever Vegan Fest Jalisco in the city of Zapopan in the state of Jalisco—located in western Mexico. Emmanuel and I set up a table where our amazing volunteer, Izcalli Fuentes, joined us during the entire two-day event.
Emmanuel gave a talk about the work we do for Vegan Outreach and the power of leafleting. The audience was very engaged and moved by the success stories Emmanuel shared. After Emmanuel spoke, the VO table was visited by a lot of people that heard Emmanuel and wanted to volunteer for VO.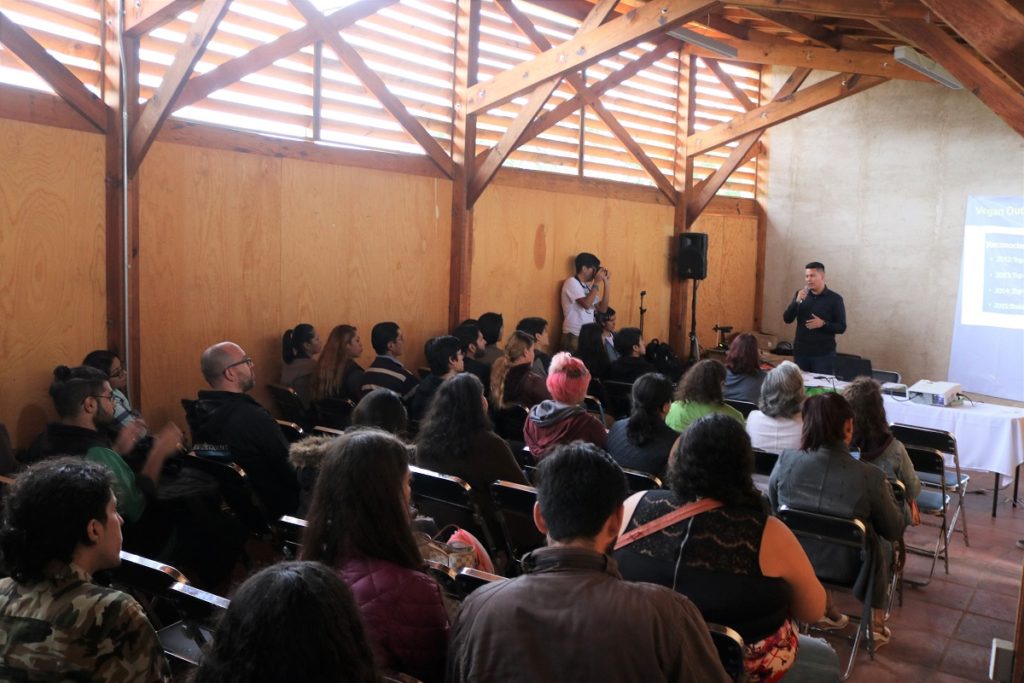 Two new volunteers that had signed up that day joined us immediately and leafleted for the first time. They did great and followed the leafleting tips Emmanuel gave during his talk!
The vegfest event had pretty much everything going on—delicious vegan food, cruelty-free products to buy, other non-profit organizations tabling, many amazing talks, cat and dog adoptions, very interesting workshops, live music, and just a lot of people having a good time.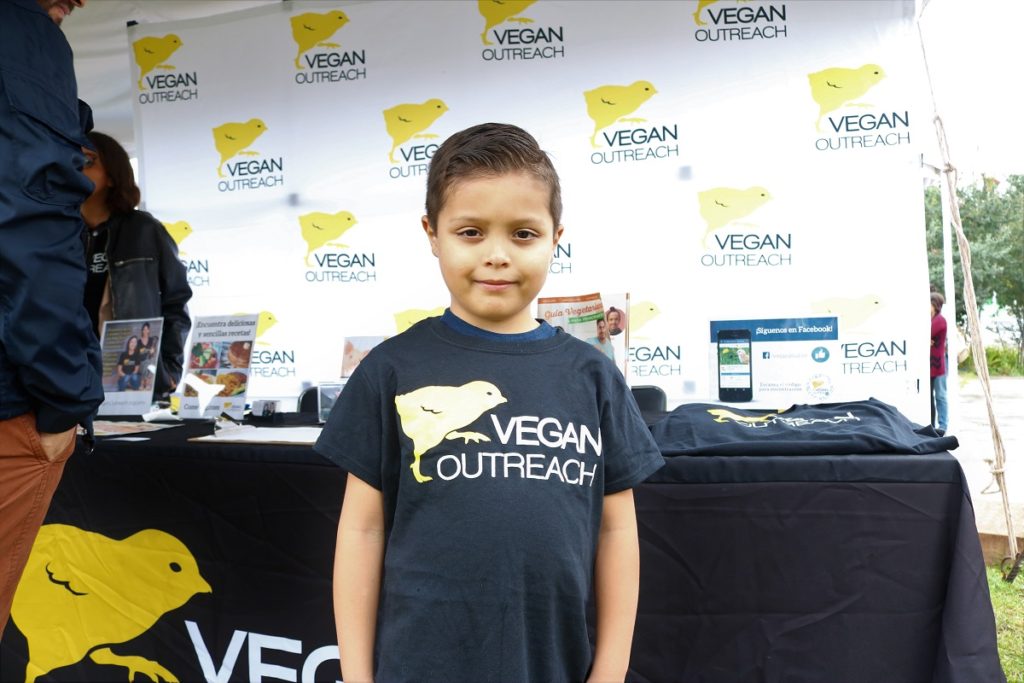 Even though it was raining both days, that didn't stop people from coming out. A total of 1,200 people came to the event!
Our table was very often busy. We had many positive interactions with people wanting to make the transition to a vegan lifestyle and others wanting to get active and volunteer. Many people came by and thanked us for our work and asked for advice on going vegan. At the vegfest there were many of our Facebook page followers who told us that they enjoy our page. From this event alone, we have a lot of new volunteers for our Adopt a College Program and new mentors and mentees for our Spanish Vegan Mentor Program.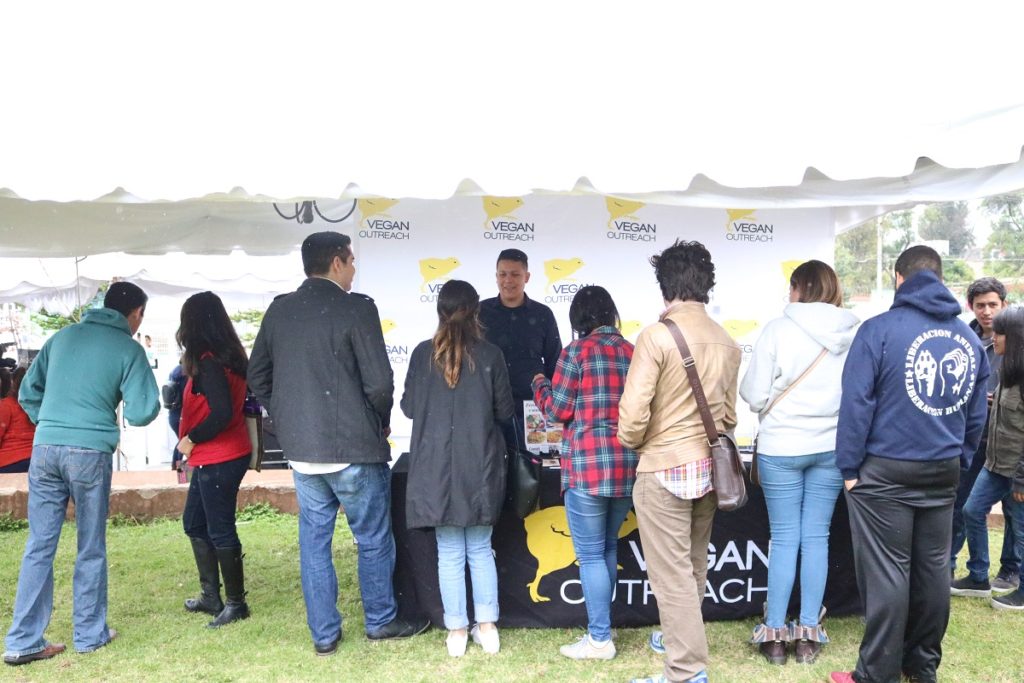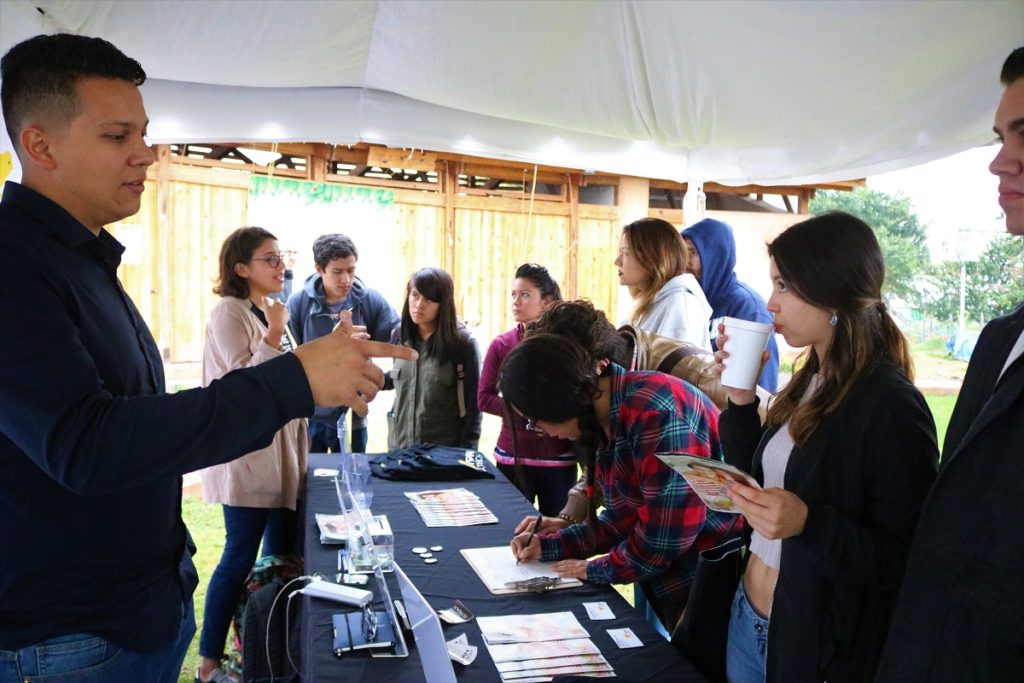 We're very happy that the number of these vegfest events in Mexico keeps growing! We'd like to thank all the organizers of the Vegan Fest Jalisco for all the time and effort they invested in this event.