VO Outreach Coordinator Jose Elias has traveled to 68 different schools this semester, handing out more than 50,000 Vegan Outreach booklets!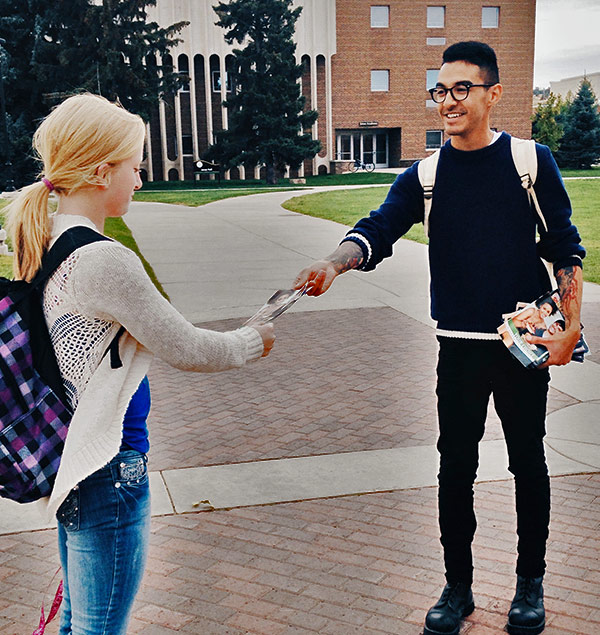 At Spokane Falls Community College, Jose had help from two on-the-spot volunteers, and together they were able to reach 1,100 students with Even If You Like Meat booklets:
I met Autumn Schmidt [below] and Mohammed while leafleting this morning. Autumn has been a vegetarian for some time now and is ready to start an environmental group on campus that focuses on factory farming! Mohammed (who's actually not a veghead but thinks animals deserve better) helped me kill it today. Hopefully with this little stint of activism, Mohammed will reconsider his diet!

—Jose Elias, 10/13/14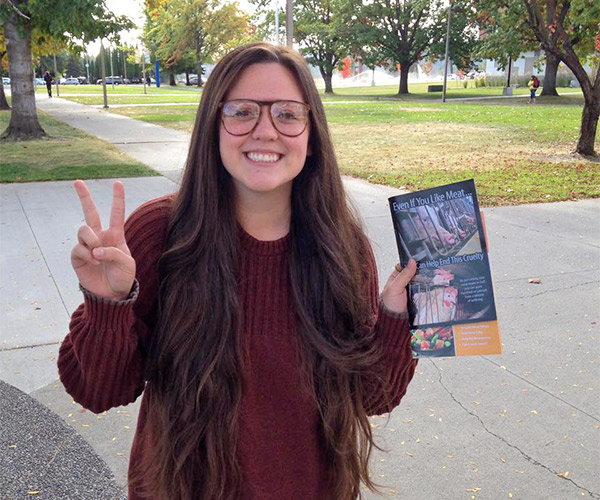 Create more vegetarians, and more veg activists: Have your year-end donation to Vegan Outreach doubled today!