By Lori Stultz, Outreach Coordinator
Happy February, everybody! Is anybody else in complete disbelief that we are already through January? I hope everyone had a great first month of 2016. I know Vegan Outreach is off to a great start! We've got Vegan Outreach's Director of Outreach, Victor Sjodin, doing some great work in India, and the rest of the U.S. Outreach Coordinators are back pounding the pavement since the Spring semester is now in full swing. I have no doubt that we are going to have yet another successful semester, changing a lot of hearts and minds.
Personally, my semester could not have gotten off to a better start. I first leafleted in Arizona at Northern Arizona University in Flagstaff, and I moved right into an eight-day leafleting marathon in Phoenix. My experience in both places was incredible! The students at each school I visited were extremely receptive; I had countless conversations with young adults who were interested in reducing and/or eliminating animal products from their diets. The most memorable interaction I had, though, was with Alissa and Carlton. Alissa and Carlton are both students at Glendale Community College in Phoenix. When I passed a leaflet to them, they immediately turned around to tell me that they were vegan. They enthusiastically explained that their lifestyle change was the direct result of receiving our leaflet last year!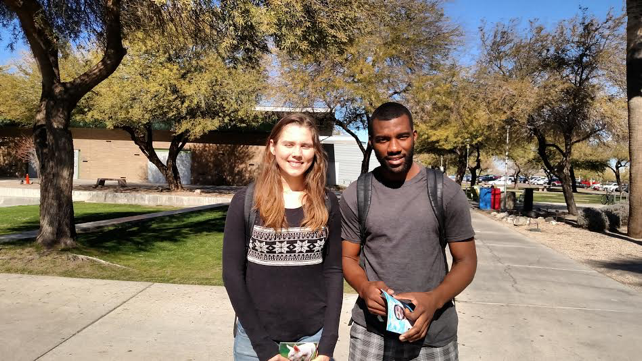 I love running into people like Alissa and Carlton! It really speaks to the effectiveness of our outreach efforts on college campuses.
I have also really enjoyed being in Arizona because of the magnificent weather (it's been in the 70s the entire time I've been here!) and because I have family and friends who live in the area. My aunt (who is also vegan) and I were able to spend some time together, and as always, we had a really nice time. She co-facilitated a partner yoga workshop, and I was honored to not only be a participant but also a demonstrator.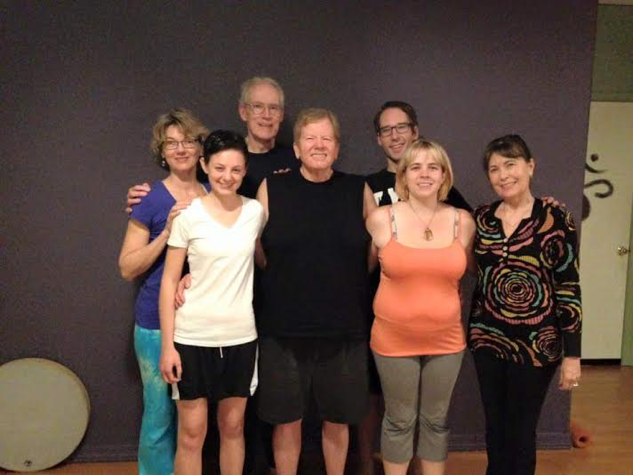 The following day, we went for a beautiful, 7 mile hike at Usery Mountain Regional Park in Phoenix. The warm, desert terrain was stunning! It was very different than the landscape I am used to seeing when I hike in Colorado and Wyoming. I wish I could have done some more hiking here, actually. I am looking forward to coming back and doing some more outdoor desert activities!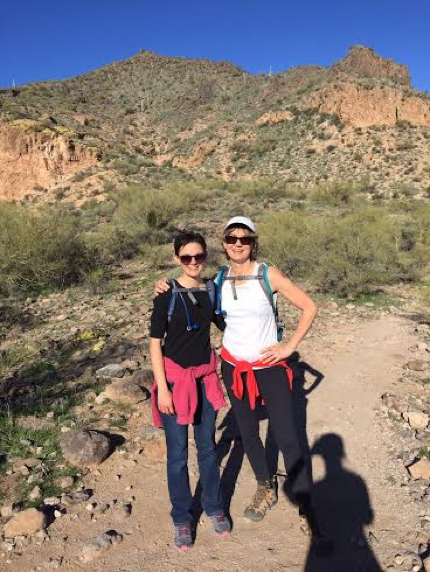 The same day we went to Usery Park, we also visited a really interesting and unique museum in Scottsdale called the Musical Instrument Museum (MIM). MIM has thousands of instruments from all over the world; my aunt, uncle and I spent upward of two hours walking around and listening to really neat musical instruments from various countries. The museum is so big, though, that we didn't make it all the way through before it closed! Nonetheless, I learned a lot and had a great time listening to types of music I had never heard before. Later in the week I had the opportunity to listen to my uncle, Maury, play blues music at a local restaurant during one of his weekly jam sessions. He is a very talented musician, and this was my first time getting to see him play live.
Another fun activity I got to do while I was in the area was a tour of the Desert Botanical Gardens. There is a magnificent exhibition at the gardens called Bruce Munro: Sonoran Light at Desert Botanical Garden. The exhibit showcased "eight large-scale, light-based installations using an inventive array of materials and hundreds of miles of glowing fiber optics." Each installation was unique and beautiful in its own way and was placed among the various types of cacti and desert plants–it was absolutely breathtaking. Here are a few examples:
An igloo-like installment that was made out of plastic bottles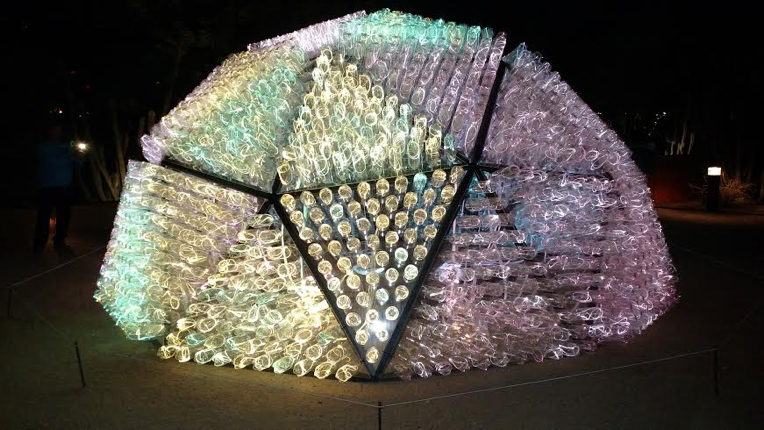 A large hanging piece that looked a lot like a DNA helix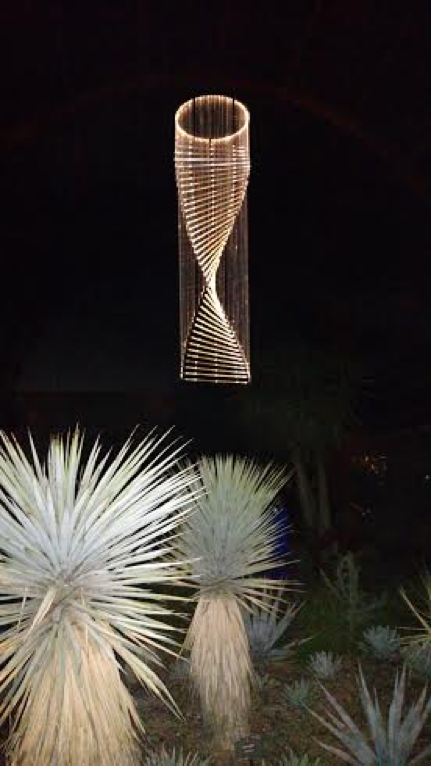 Pretty cool, right?
And, of course, my time in Phoenix wouldn't have been complete without checking out a few of the vegan and vegan-friendly restaurants around town. Dig into this…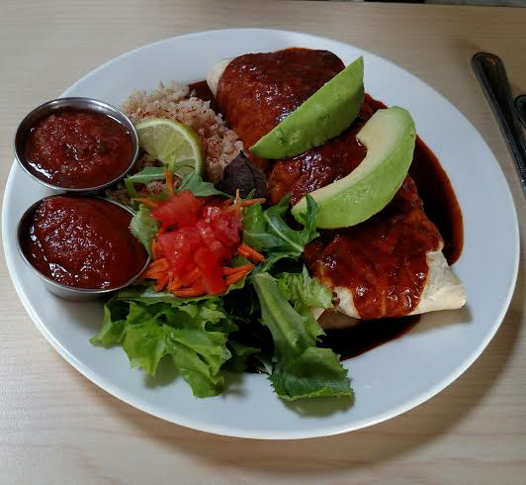 Black bean and sweet potato enchiladas, ordered at The Cutting Board.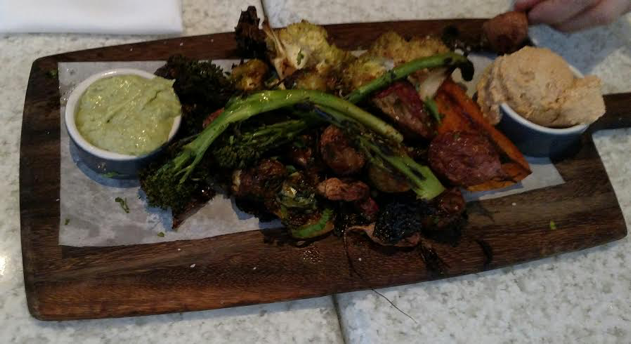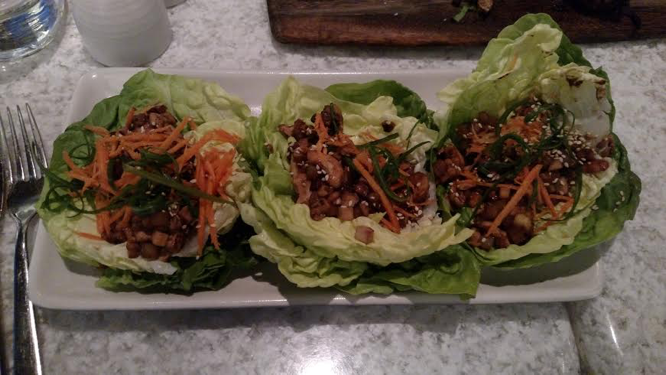 Roasted Vegetable Board and Tofu Lettuce Cups, devoured at True Foods Kitchen.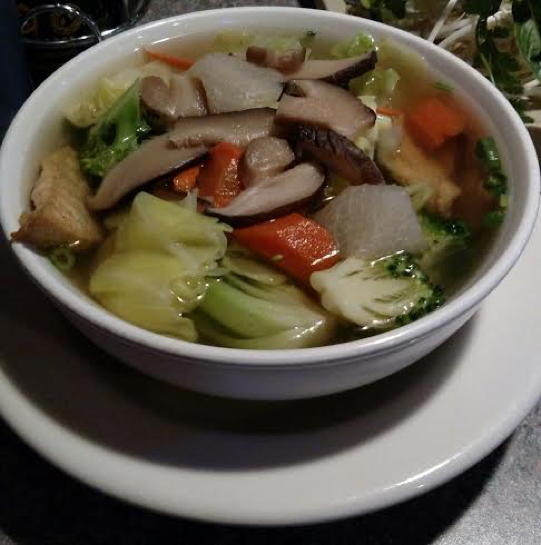 And Vegan Pho, enjoyed at Pho Cao (the restaurant where I enjoyed listening to my uncle play music).
I am already a bit nostalgic as I reflect on my time here in Phoenix, but I know more exciting adventures await. Until then…