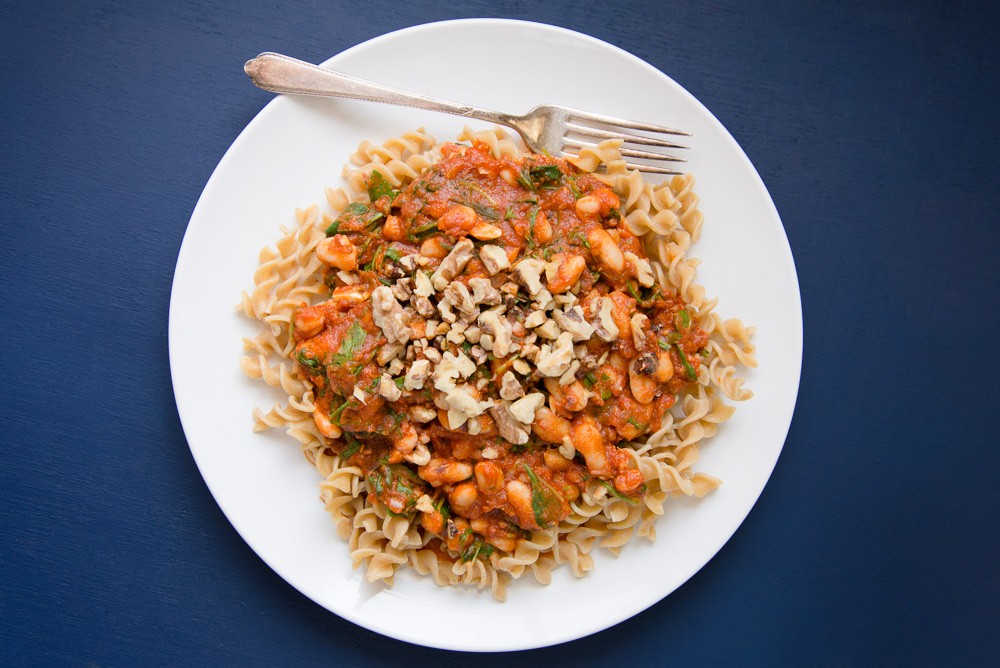 By Jon Camp, Vegan Outreach Executive Vice President
Whether you're new to vegan eating or are a long-time vegan looking to shake things up in your kitchen, eating vegan just got a lot easier, thanks to Lighter, a Boston start-up. Lighter provides a personal nutritionist who creates your custom menus and has all your groceries delivered right to your door. The company is on a mission to make healthy eating convenient, affordable, and delicious.
How it works is: You sign up for a meal plan, and once a week, Lighter delivers a week's worth of groceries and the recipes for however many meals you selected. You can select which ingredients you don't wish to be in your recipes, the ideal amount of prep time you'd like, and you can pause your plan for as long as you need.
Around a month ago, I decided to give this a shot. I opted for the plan that provides 9 meals a week. I asked that olives (yuck) not be included in my recipes, but that anything else was fair game, and that prep time for my average meal be 15-30 minutes. I pay $65 a week, and each Monday, a friendly individual knocks on my door with a bag full of fresh fruits and vegetables, grains, legumes, spices, and some snacks. I receive an email with my recipes for the week, and I'm all set.
Some of my favorite meals so far have "Quick Thai Chickpeas," "Pasta Puttanesca," and "Zesty Sweet Potatoes & Black Beans." Not only are these meals more consistently delicious, interesting, and healthy than what I had been eating in my pre-Lighter days, they're remarkably simple to make and I'm not having to hem and haw over what I'm going to eat or where I'm going to find the recipe. I'm a busy guy, and I'm not known for my culinary creativity. Having a variety of pre-designed healthy meals has been a big boon to my wellbeing; I feel great while on the plan, and I've shed a few pounds that I had been wanting to shed.
Lighter now delivers in: Atlanta, Austin, Boulder, Boston, Chicago, Denver, Houston, Los Angeles, New York City, Philadelphia, Portland, San Francisco, San Jose, Seattle, and Washington, D.C.
To learn more, visit www.lighterculture.com.