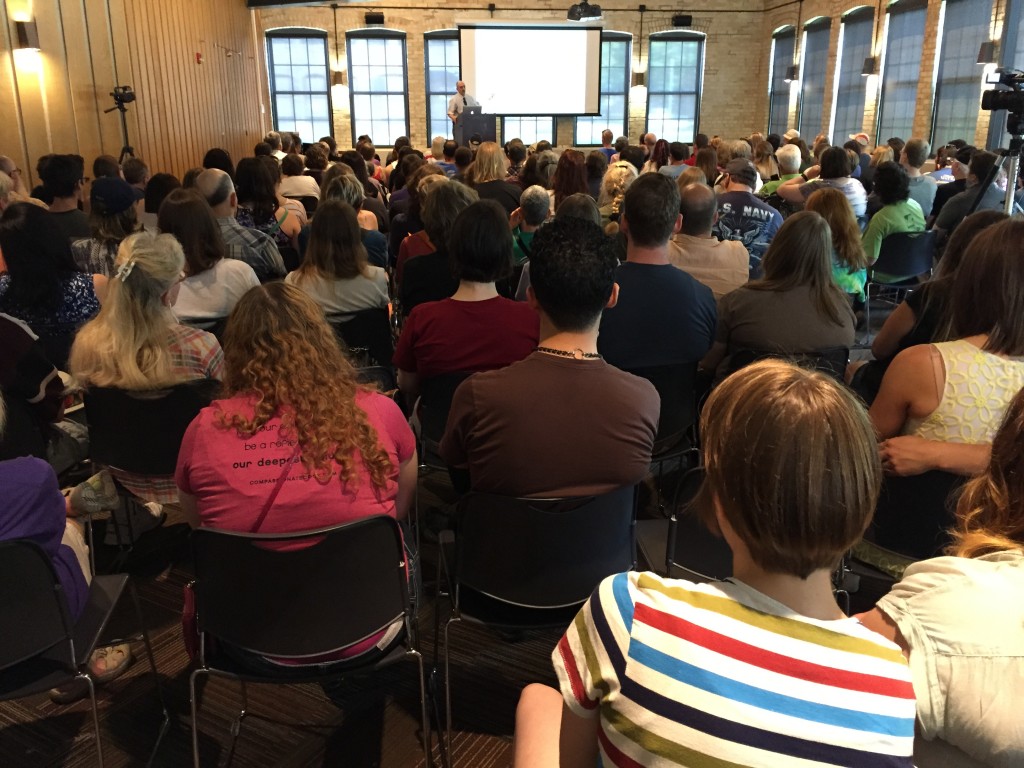 By Jack Norris, Executive Director
The 2015 Mad City Vegan Fest in Madison, WI was an amazing event. The place was packed which is pretty impressive for a state known for it's dairy consumption.
A couple of vegan meat companies I hadn't previously been familiar with were there. The Herbivorous Butcher
http://www.theherbivorousbutcher.com/
 was giving out samples and their meats and vegan cheeses were delicious. And you have to give them credit for their slogan "Meat-Free Meat!" I also enjoyed a sample from Uptons Naturals
http://uptonsnaturals.com/products/
.
I gave the talk, Vegan Nutrition: What Does the Science Say? to a crowded room of over 200 people. You can watch a video of the talk online by clicking the image above.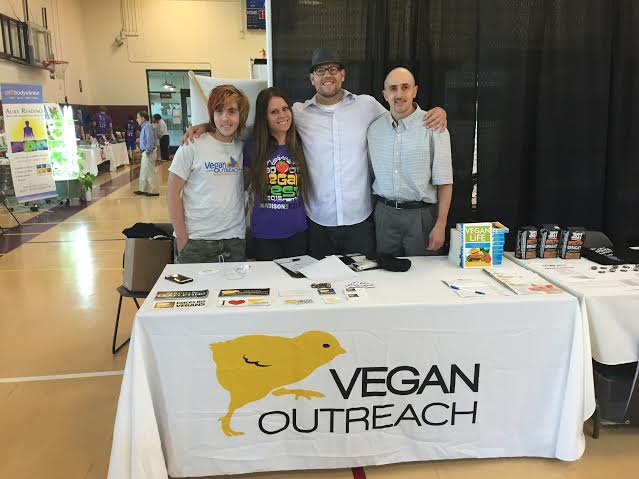 Vegan Outreach had a very busy table all day long, worked by Vic Sjodin, Kim Moffatt, John Jungenberg, and Kevin Cooney. (A couple days earlier in Chicago, I had the honor of giving Mr. Jungenberg a well-deserved Certificate of Achievement for handing out his 100,000th booklet at a dinner benefiting VO.)
Thanks Mad City Vegan Fest!